Snow Season Outlook 2017 – June Update – New Zealand – Keeping us in Suspense
June 2nd, 2017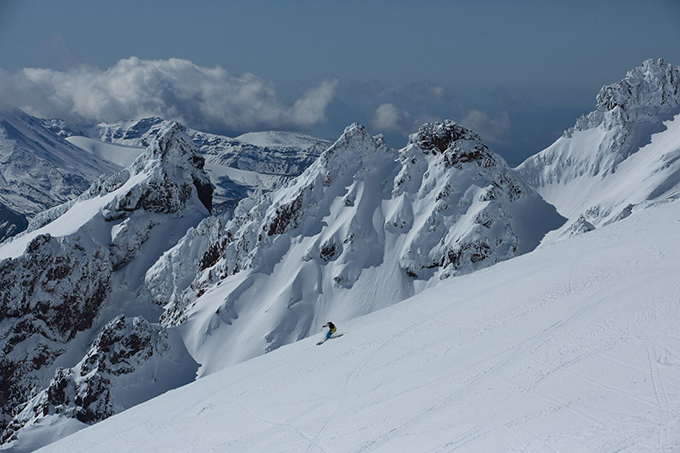 The waiting game begins. While the radio silence might have you worrying, this NZ winter is still set to provide places like Mt Ruapehu with the goods. Image:: Provided
New Zealand Seasonal Snow Outlook | The Grasshopper
A welcomed cold snap a couple of weeks ago had early season snow hitting the headlines. However, with a couple of weeks to go until the season dives off the starting block we find ourselves somewhere close to average for the time of year. My first couple of Seasonal Outlooks for New Zealand have been optimistic in predicting a slightly above average season. The big question is will I be able to keep up with the optimistic tone for this month's update?…
In this outlook I will recap on my first couple of Seasonal Outlooks, talk about what has changed during the last few weeks before taking a glance at the models to tell you what the likely weather will be for the coming weeks.
Get those Synapses firing.
In the first couple of Seasonal Outlooks of this year I commented on how international climate models were giving the message that it was likely that we would slide into an El Nino during the course of this coming winter. This would have been good news for the Kiwi season as it slightly increases the probability of cold south-westerly outbreaks which can bring snow down to low levels, especially in the Queenstown region. Sea Surface Temperatures (SSTs) were hovering just above average but looked like they were going to cool off. A positive Indian Dipole (IOD) is forecast for this winter. This is thought to adversely affect the Australian season but it has a negligible effect in New Zealand. All of this led me to call for a slightly above average season this year.
Whats New Doc?
Recent climate model updates have reduced the chances of an El Nino developing in the next few months. If an El Nino does develop later in the winter it is likely to be weak – I'd say we have now have about a 50% chance of this happening. It is important to consider that the climate model forecasts generated at this time of the year are notoriously unreliable – but it's all we have to go on at the moment I'm afraid aside from trying to communicate with the sheep. If the winter does stay neutral it means we are likely to see higher than average pressure to the south of the country and dastardly easterlies doing their best to limit the impact of snow bearing systems coming in from the west. Another pesky development is that those warmer than average SSTs in the Tasman have not gone away, the climate models are now forecasting for them to hang around for the duration of the season. Higher than average SSTs can inject extra juice into the weather but they also tip the scales in favour of rain in borderline situations and have the overall effect of reducing the seasonal snowpack. Still, no reason to cry into your cornflakes yet. New Zealand is less sensitive to these large-scale climate drivers than Australia and is often the wild card of the pack. ENSO accounts for only 25% of interannual variation in snowpack and the IOD is negligible here – we still have it all to play for.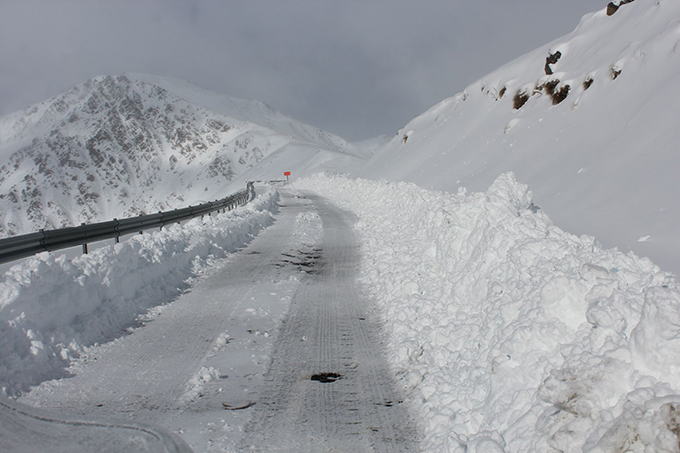 Last month might of started off with a bang, but don't worry – there's more to come. Image:: Provided
What is the Tune for June?
I know I'm sounding like a bit of a negative nelly but I'm afraid we don't have anything too exciting weather wise to talk about for the immediate future! After some light snow making an appearance the first few days of June high pressure will move in from the west to keep it dry and mostly sunny from the 5th of June. Towards the 8th/9th the high will get kicked out by a low moving in from the Tasman. This will pump mild moist air onto The Divide giving mostly rain but perhaps a bit of snow high up. The net result of the weather over the next couple of weeks will be that we will lose some of the snow we already have. We will then see high pressure for a while followed by more rain. It is likely that a colder blast is lined up from mid-month onwards bringing significant snow back into play.
Summary
My forecast of an above average season was perhaps a bit optimistic – Although I hope that I am proved right. The fact is that we now have less of a chance of an El Nino developing. Combine this with the stubbornly high SSTs and I'd say that the barometer is starting to swing more towards the likelihood of an average season rather than a slightly above average one.
Still, it is early days and we have average conditions for the time of year. Mount Ruapehu is white on top with a rocky mid and lower mountain. The snow guns have been working on full blast with sugary white piles dotting the mid-mountain last time I checked the webcams. We should start to see that snowline move down the mountain towards the end of June/start of July and things will be swinging by August. The Canterbury Highlands are also mostly snow-less at the moment. The early snow has already taken leave. Again, this should change as we move through the second half of the month and we tap into a few temporary southerly blasts.
The best of the snow is currently to be found at The Remarkables … much like last year. But patches in the cover are starting to show. It looks like it's going to get worse before it gets better in NZ. But this is not a problem. Patience, patience my friend. All good things come to those who wait. Follow me for my daily forecasts from the 8th of June. I will see you on the slopes!
That's all from the Grasshopper. We'll update this outlook in early July. If you've got a different theory on what's going to happen this winter, or just want to provide feedback, then please hit me up on the discussion below. Or you can follow me on facebook. You can also subscribe to my Weekend Forecast e-mail which gives you the first heads up on any big dumps heading our way over the next few months.
The Remarkables forecasts,
snow reports and
live snow cams.
Treble Cone forecasts,
snow reports and
live snow cams.
Cardrona forecasts,
snow reports and
live snow cams.
Turoa forecasts,
snow reports and
live snow cams.
Coronet Peak forecasts,
snow reports and
live snow cams.
Whakapapa forecasts,
snow reports and
live snow cams.
Mount Hutt forecasts,
snow reports and
live snow cams.