The Fifty – Pontoon, Chugach Range, Alaska. Episode 9 of Cody Townsend's Quest To Ski the 50 Classic Ski Descents of North America
April 19th, 2019
Mountainwatch | Video
Pontoon Peak is a huge, steep, exposed mountain in Alaska's Chugach Range and is regarded as one of "prizes" of big mountain skiing.  After a spur of the moment trip to Alaska to tick off the Sphinx in episode 8, the window of good weather in Alaska is holding so Cody and filmer Bjarne Salen decide to go for Pontoon, another one of the Classic 50 ski descents. While the weather is perfect, the big question is what the snow quality will be like, particularly at the steep entry point where the pitch is 55-58 degrees. It is a serious mission where Cody and Bjarne are joined by Points North Heli guides Jeff Dostie and Brennan Lagasse and photographer Ming T Poon.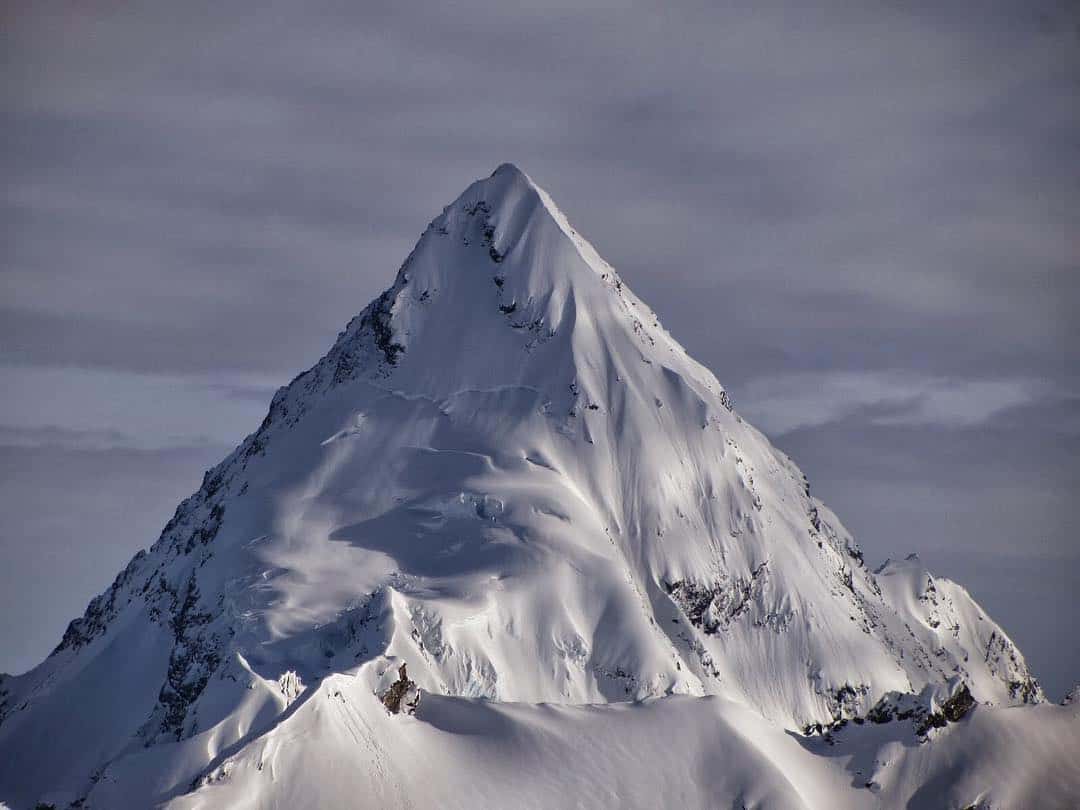 The climb is incredibly steep, and the snow gets progressively firmer the higher they go, Jeff Dostie describing it as "just edgable" which he doesn't think is a good call on a 55-degree slope angle. With just 150 feet left to reach the top of Pontoon, they decide the is too dodgy for the ski descent and pull the pin.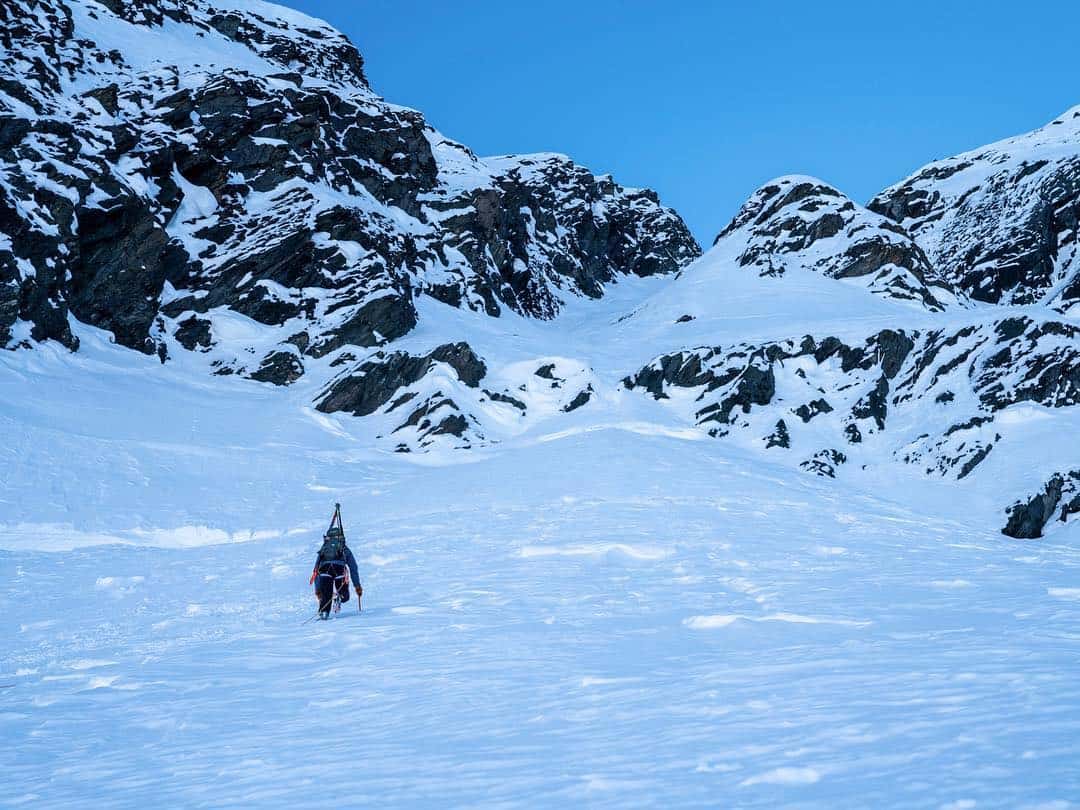 This episode of The Fifty was released during what has been a terrible week for the ski and mountaineering community. First Canadian freeskier Dave Treadway died in a backcountry accident on Monday April 15, near Pemberton British Columbia when a snow-bridge collapsed underneath him, and he fell into a deep crevasse.
That was followed two days later by news of avalanche on the east face of Howse Peak, on the border of Alberta and British Columbia, where three of the world's best alpine climbers, David Lama, Hansjoerg Auer and Jess Roskelley were climbing. At the time of writing they are missing, presumed dead.
These tragic incidents have hit the freeskiing and mountaineering communities hard, and the decisions Cody and the crew make in this episode are all the more relevant.  Cody was close to Dave Treadway and posted the following on his social media on the day of this episode's release:
"After yesterday's news that's crushing the ski community, these questions of safety, random chance and coming home at the end of a day continues to be brought up. I don't know the answers, nobody does, but my only comfort of releasing Episode 9 – Pontoon Peak today, while the news is so fresh, is that it shows how crucial we value safety in the mountains as professionals. I had the fortune of learning a bit of how to navigate mountains safely and efficiently from Dave Treadway. It's why this episode is dedicated to him." – Cody Townsend