The North Face Development Camp – Creating Pathways for Young Athletes. Video
October 31st, 2023
Mountainwatch | Video
The North Face has announced a new Athlete Development Program that will guide young athletes on their journey towards professional sponsorship. Tailored for athletes embarking on a potential career in snowsports, the program provides young athletes with access to mentorship, experiences and opportunities they might not otherwise have access to.
"The purpose of The North Face Athlete Development Program is to provide young athletes with a guide to professional sponsorship and to create pathways to forging a versatile career in the mountains," said Sarah Hunt, head of marketing The North Face Australia and New Zealand. "It offers us a structure to get to know the athlete, whilst providing a format for the team to connect and inspire each other through exploration. As leaders in our field, we have an obligation to nurture the next generation."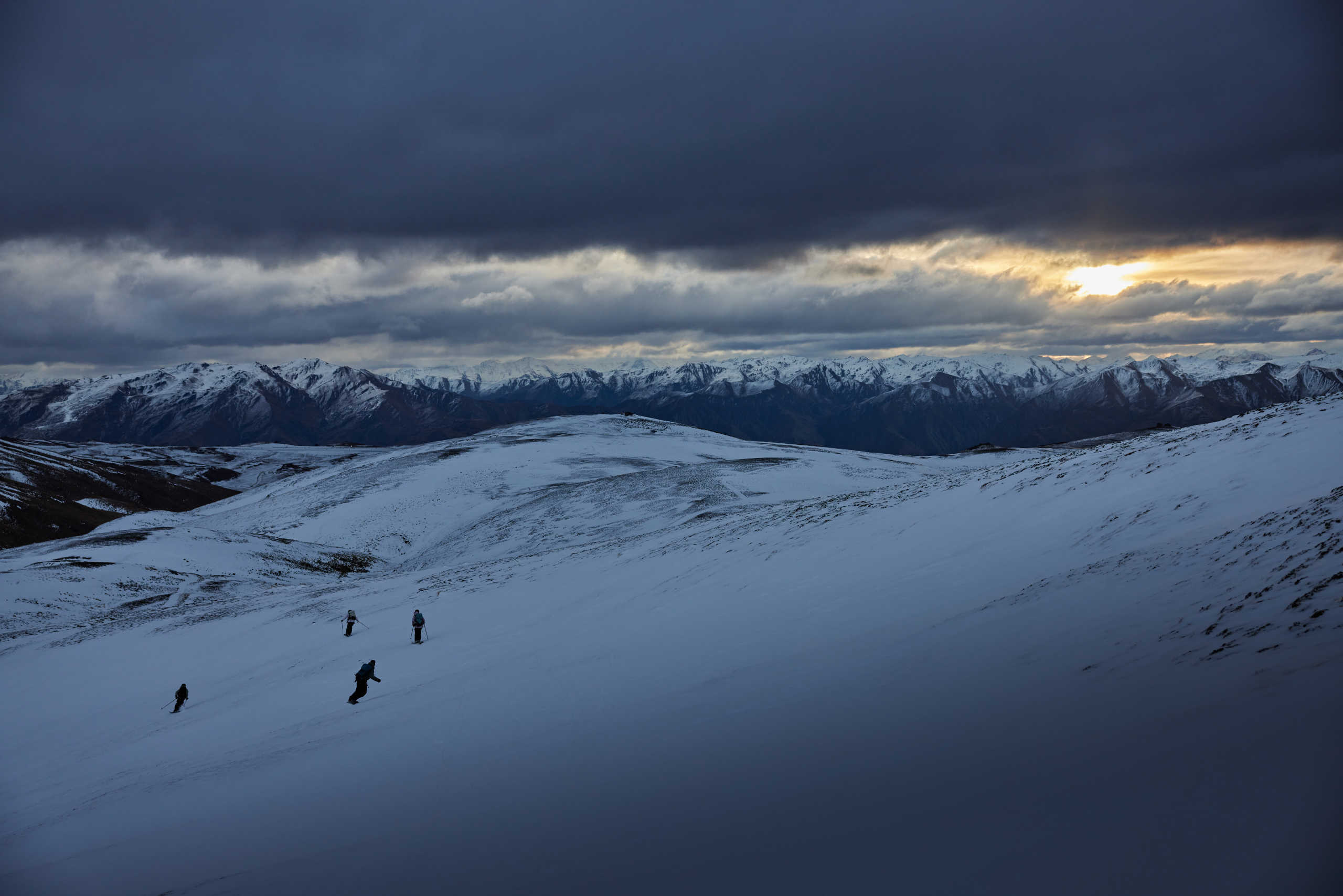 The program kicked off this past season when The North Face hosted two backcountry camps in New Zealand for young team riders from Australia and New Zealand, one for the development team and one for the athlete team.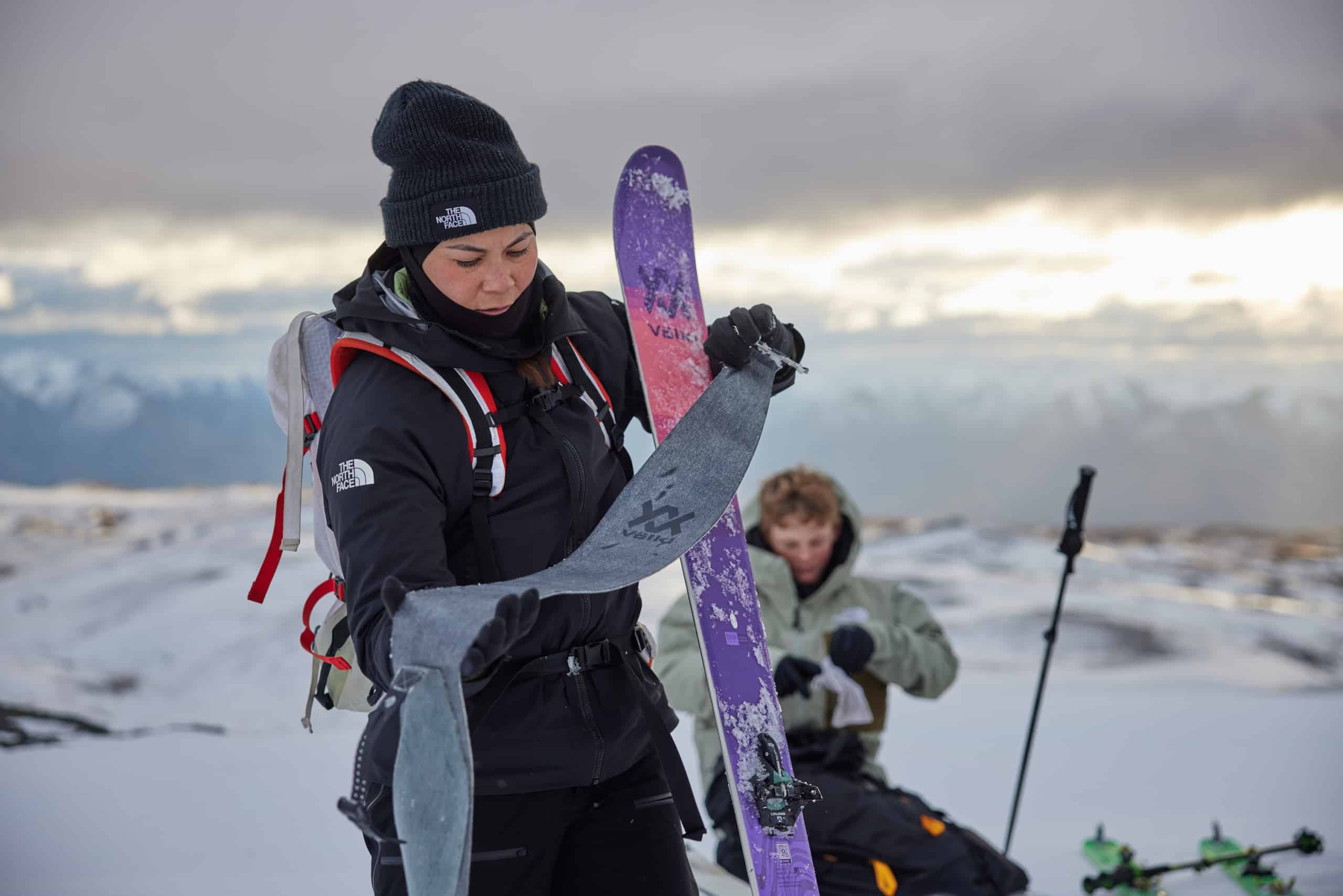 Lead by longtime TNF team rider Janina Kuzma, the camps provided an opportunity for connection, upskilling, mentorship and filming. Kuzma have been appointed by The North Face as its Athlete Development Manager for snowsports and brings a wealth of experience, not just as a professional skier with experience in the Olympics and freeride events, but also in content production and filming. Janina also has extensive backcountry experience and certified NZMGA mountain guide.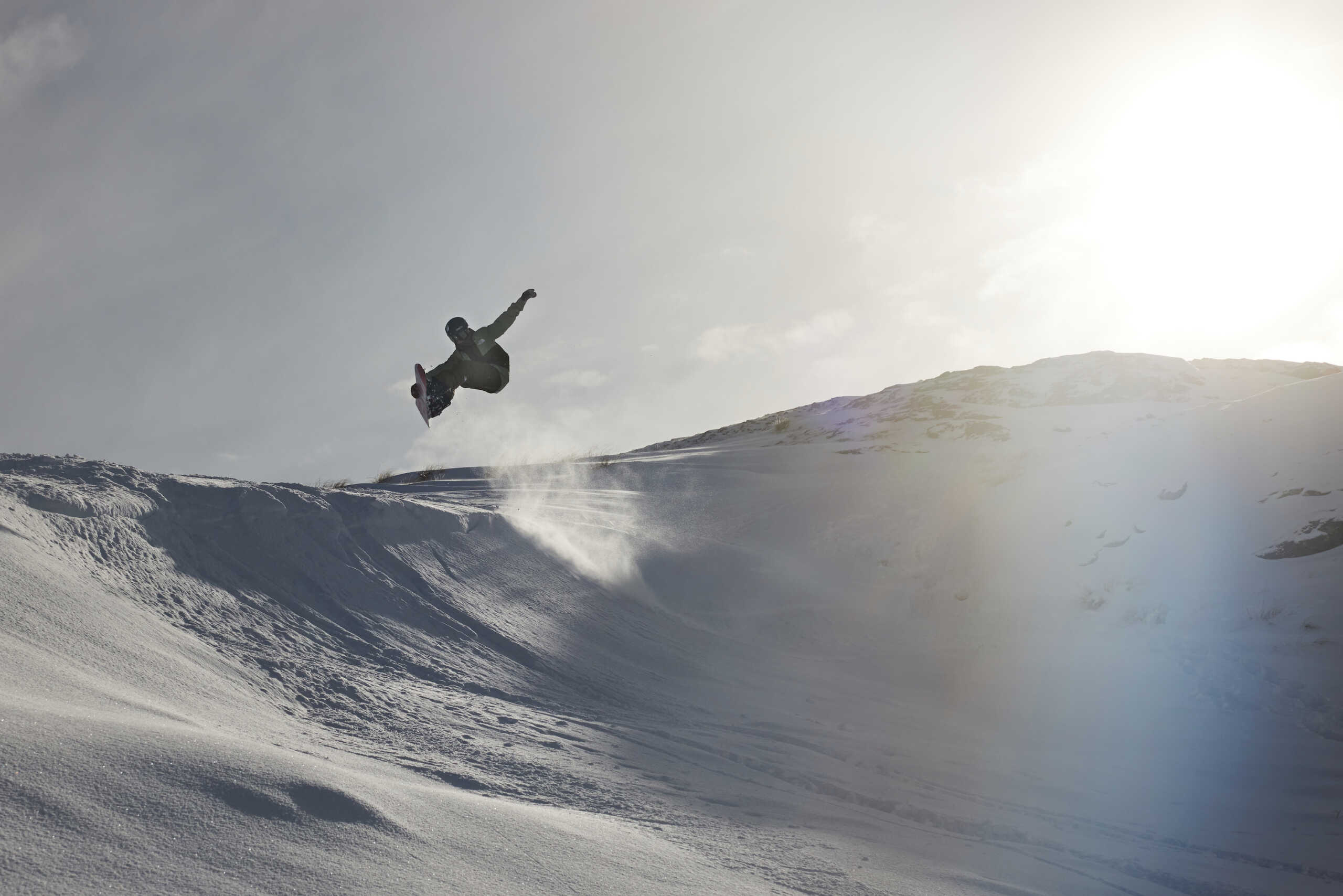 The Development Team camp was held in July in the Pisa Range of New Zealand and involved TNF Kiwi team riders Luke Harrold, Fin Melville-Ives, Ruby Hewitt, Lucia Georgalli, and Cam Melville-Ives and Australian team members Theo Lansbury and Arkie Elliss.
The backcountry element of the camp included an overnight stay, building an igloo as well as pre-trip planning, backcountry awareness, avalanche safety and backcountry navigation. The crew also completed an Avalanche Skills Course 1 (ASC1) accredited by the New Zealand Mountain Safety Council.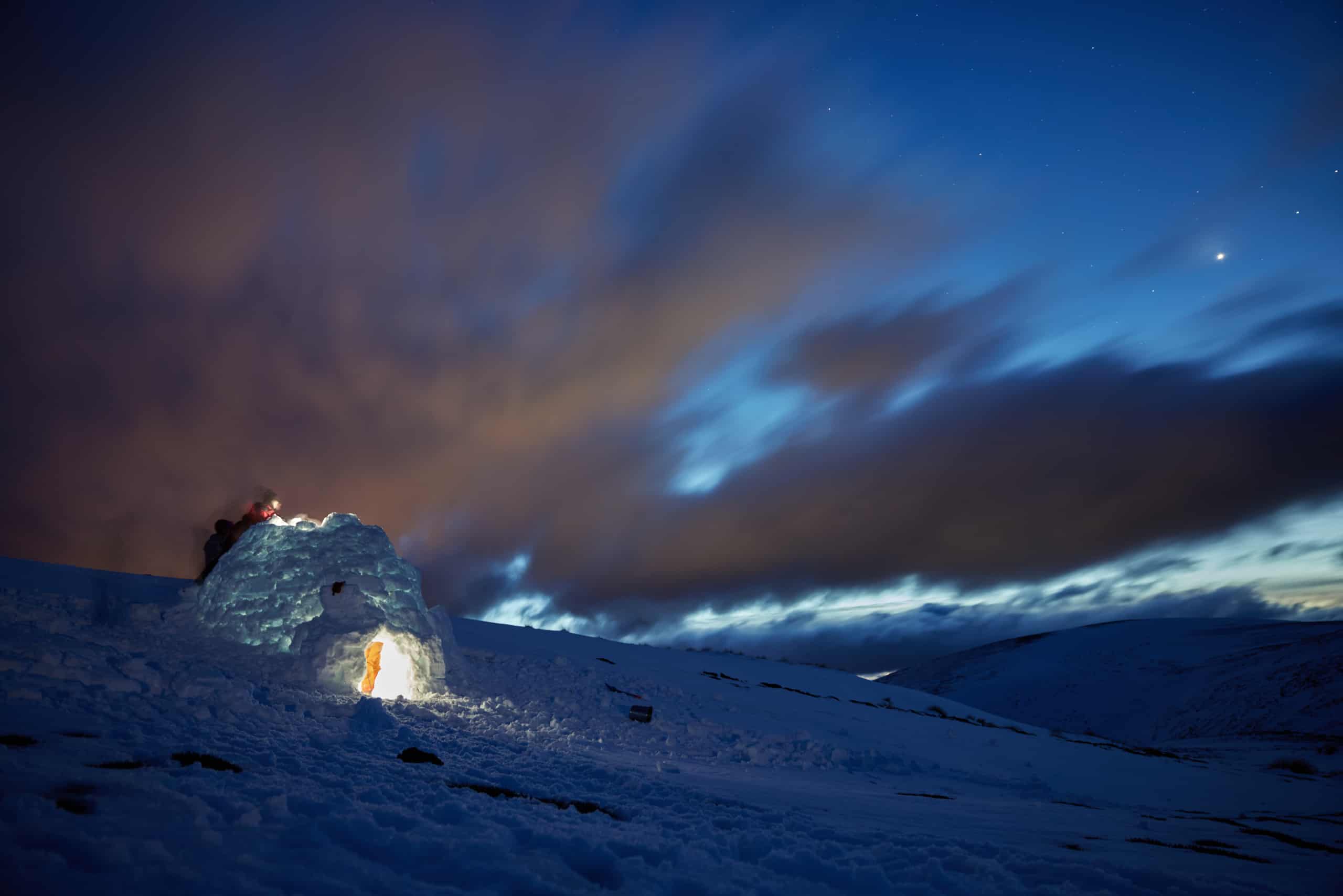 "Our junior camp took off on a journey of learning and exploration, covering ski touring, split boarding, and understanding how to work with a filmer and photographer while out in the field," said Janina Kuzma. "The ASC1 certification marked a significant milestone and the challenges of winter camping added an exciting dimension to our camp," Kuzma adds.
"Some of the athletes had never ventured into the backcountry, attempted ski touring/split boarding, or even experienced snow camping. The camp served as a testament to their willingness to learn and take on challenges."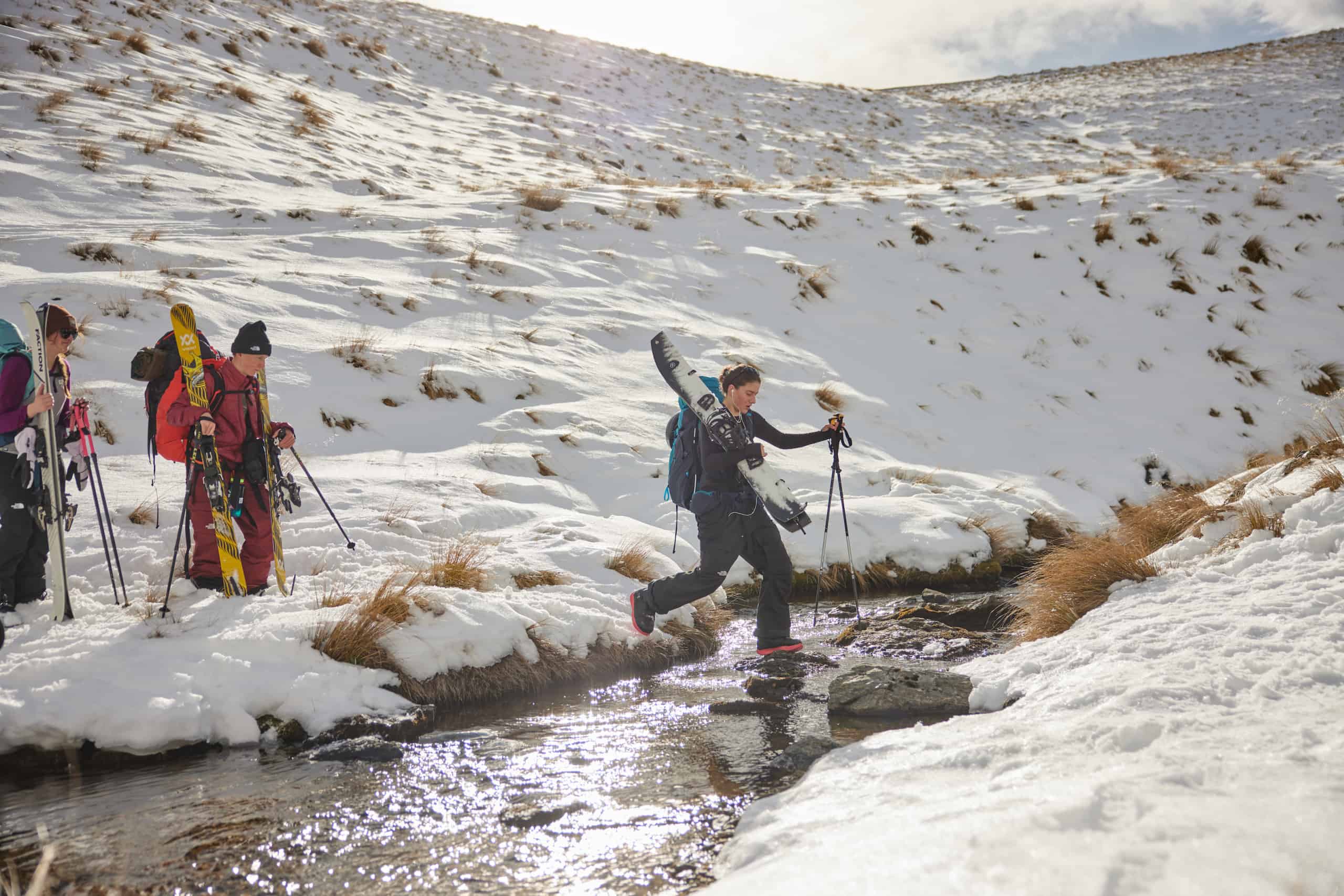 For the athletes involved the camp not only provide the opportunity for new experiences under Janina's guidance but they also had the chance to meet and connect with like-minded people in a unique, challenging environment.
"It's an amazing opportunity to have Janina to guide us," said Australian athlete Arkie Elliss. "You can always learn more, and we were lucky to have someone with that much experience. The snow wasn't great, and the weather was tough at times, but I love being out in the mountains and the camp was really cool."
Theo Lansbury was also stoked he made the trip over from Australia for the camp and was one of the highlights of his season. "It was a great experience learning from the best of the best," he told Mountainwatch. "And it was really nice to meet all of my other teammates and make fun memories with them".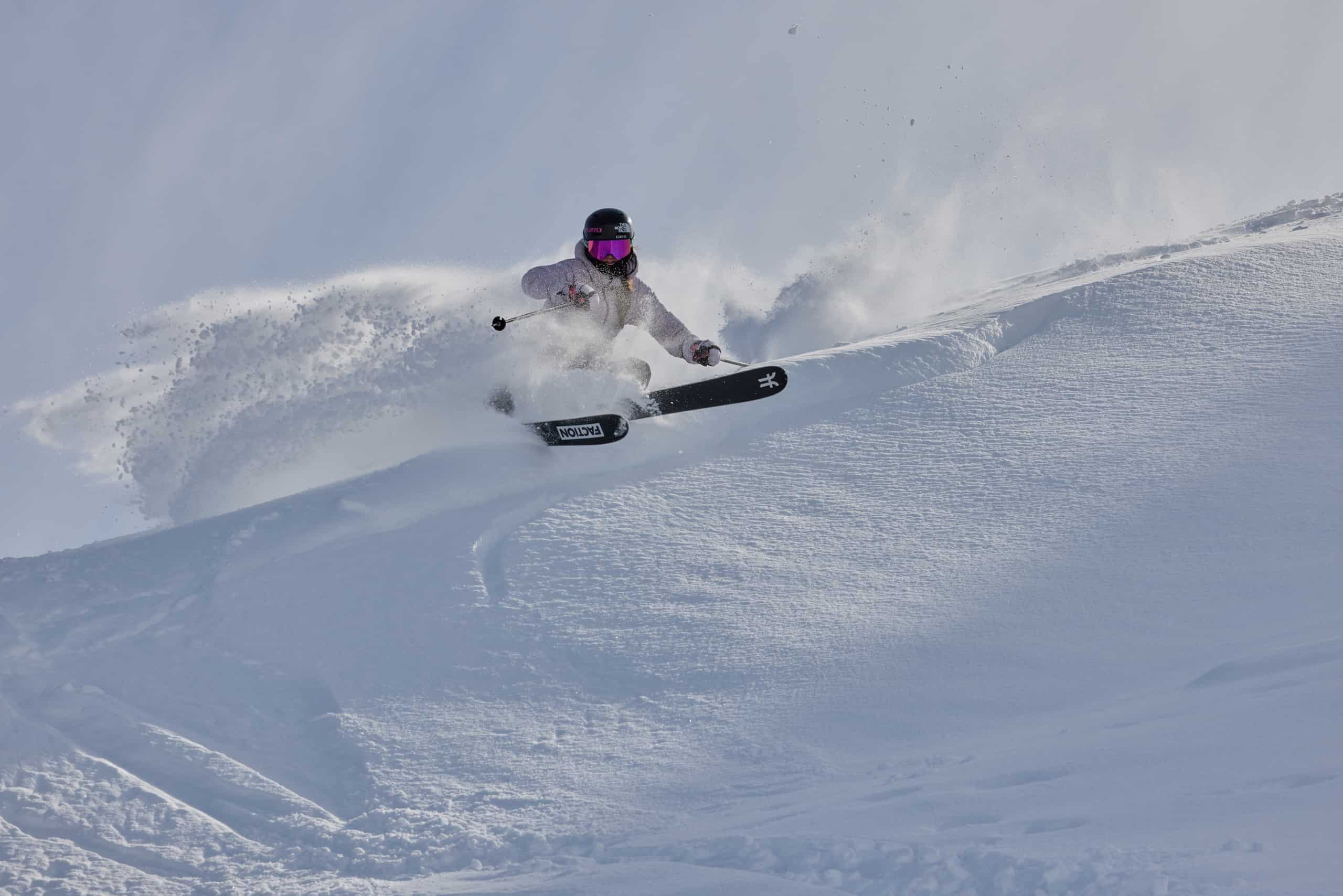 For Janina the camp gave her the opportunity to spend time with the athletes, get to know them and see how they respond to challenges that require initiative and teamwork.
"The camp acted as a catalyst for cultivating resilience, self-empowerment, and holistic growth," she said. "It became evident that their passion extends far beyond the competition arena, echoing my belief in progress and exploration beyond the limits of medals and contests. I'm stoked that The North Face are trailblazers with this program and it's an incredible outcome of personal growth, teamwork, and skill development."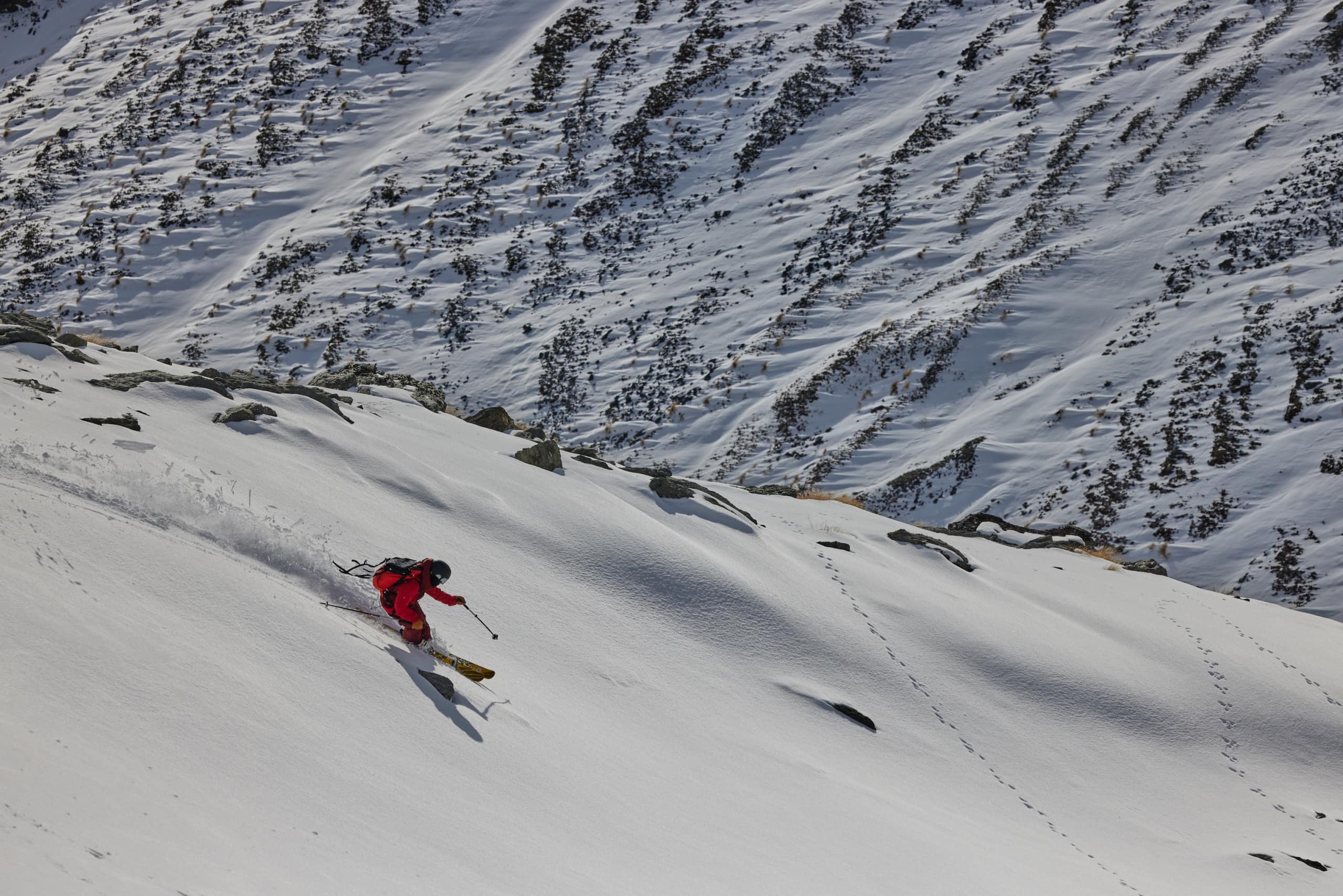 The North Face will expand the program from snowsports to include trail running and climbing, to continue to aid young athletes in reaching their potential.