Tomamu. Hokkaido's Luxurious Snow Oasis.
March 24th, 2021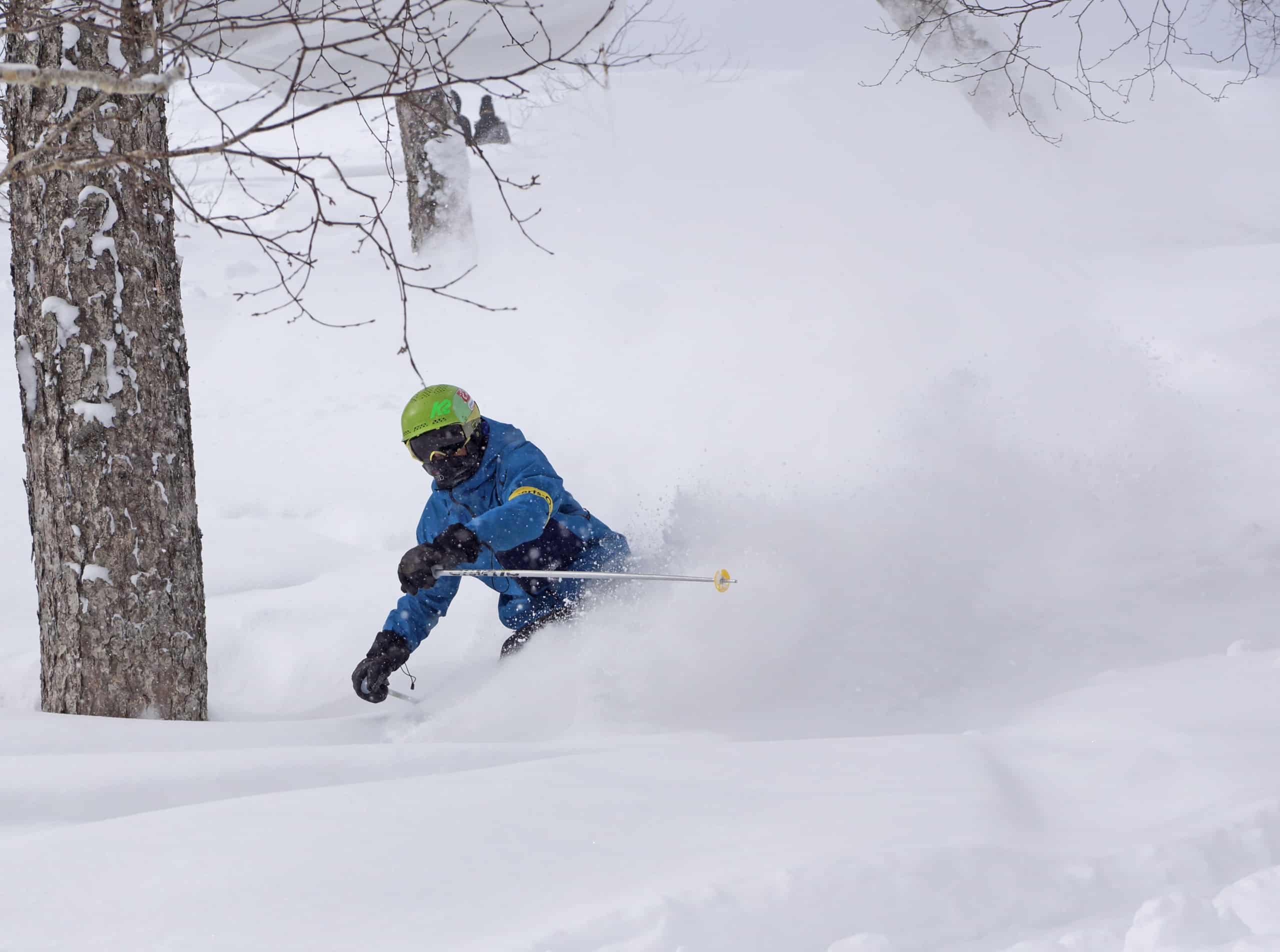 Mountainwatch | Nadine Robb
I sat – semi reclined – in the jacuzzi bath of our suite, some twenty two floors up in the North Tower of Risonare Tomamu. I had heard just a little about Hoshino Resorts TOMAMU prior to this trip – primarily its merits as a family resort – but as my eager eyes scanned the dusk vista from my bubbly vantage point, it seemed to me that it was overdue for some credit as an advanced ski destination as well. The soft orange glow cast off by the floodlights revealed an array of on-piste terrain, tree runs and off-piste zones; and when I squinted through the unrelenting snowfall, I could make out beckoning backcountry bowls in the distance. As I considered the possibilities that lay ahead over the next three days, a shiver of excitement ran through me.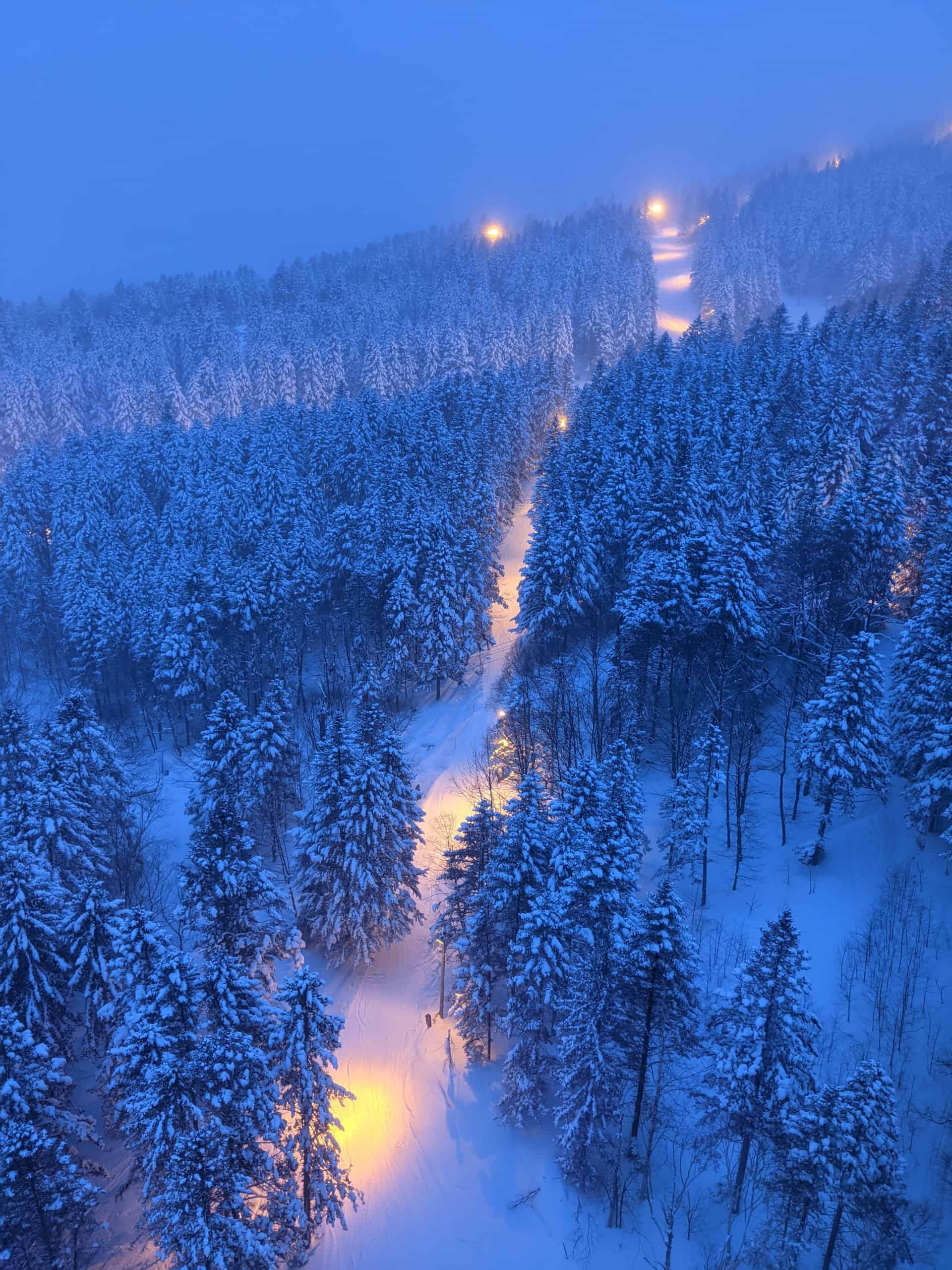 As Japan's second largest island and most northerly prefecture, Hokkaido is no stranger on the international ski circuit, with consistently cool temperatures and frequent precipitation culminating in some of the best snow conditions on the planet. What may be less well known however, is the Hokkaido Powder Belt. As a 15,000 square kilometre region in the islands interior, its distance from coastal areas see that low temperatures are maintained – with minimal humidity – and the resulting snowfall is the lightest and driest in all of Japan. Being one of seven ski resorts conveniently located inside of Hokkaido's Powder Belt, Tomamu is also one of the most accessible, requiring just seventy minutes on a train to take you from Chitose International Airport and speed you into the heart of Hokkaido.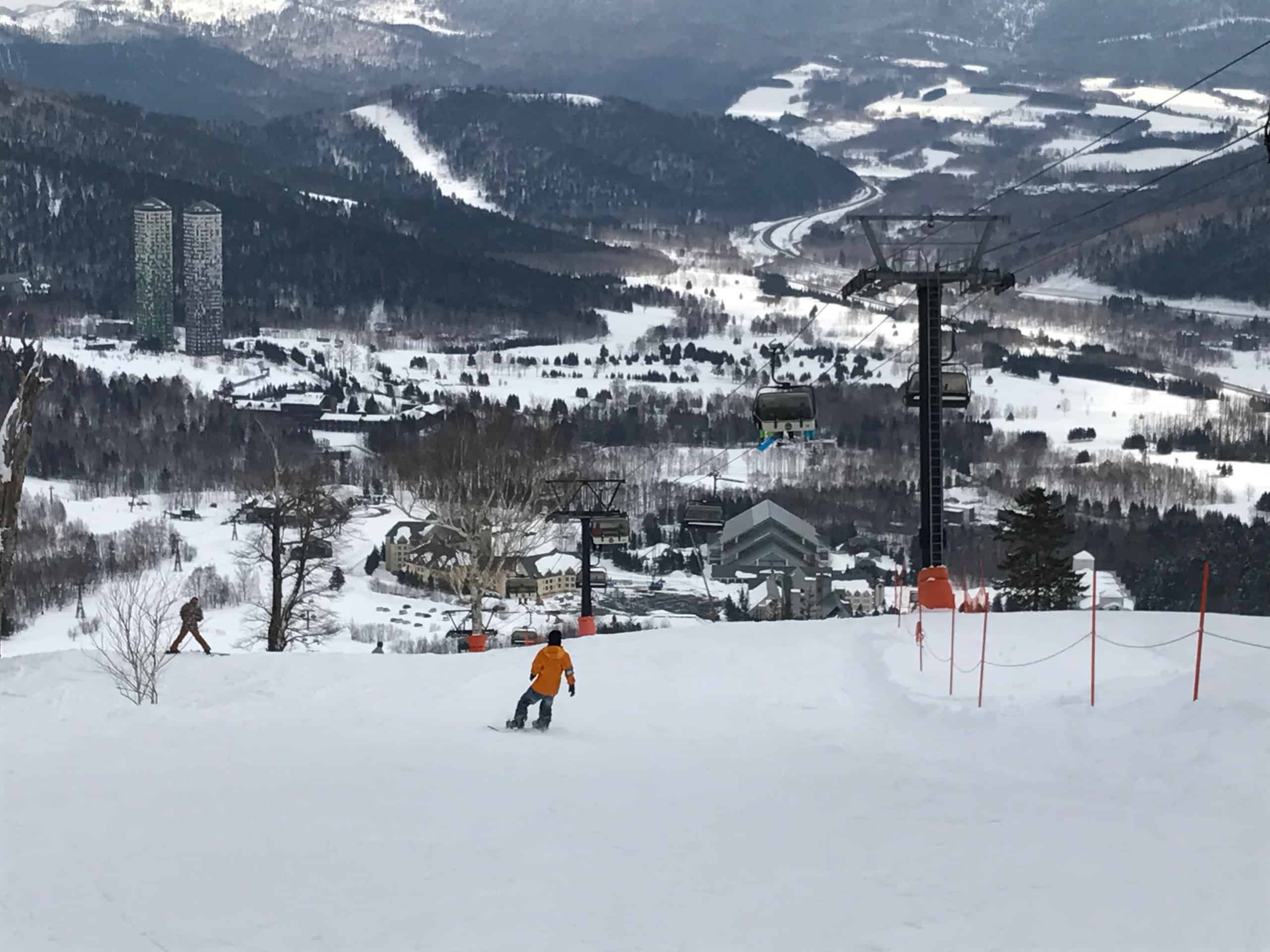 The resort is made up of 29 well marked and playfully named ski runs, accessed by five chairlifts and one gondola, covering 123.9 Hectares of Hokkaido mountainscape. Though I knew Hoshino Resorts TOMAMU  as a celebrated family resort, my lack of accurate prior knowledge led to my admittedly low expectations when it came to the advanced skiing options available for my husband and myself – two instructors/guides who typically spend our days off deep in the Japanese backcountry. In order to separate fact from fiction, we put our two and four year old into the Snow Academy Ski School for the morning and made use of a guide to ensure that our precious adult time was used in the best possible way – seeking out the lesser travelled lines and secret snow stashes.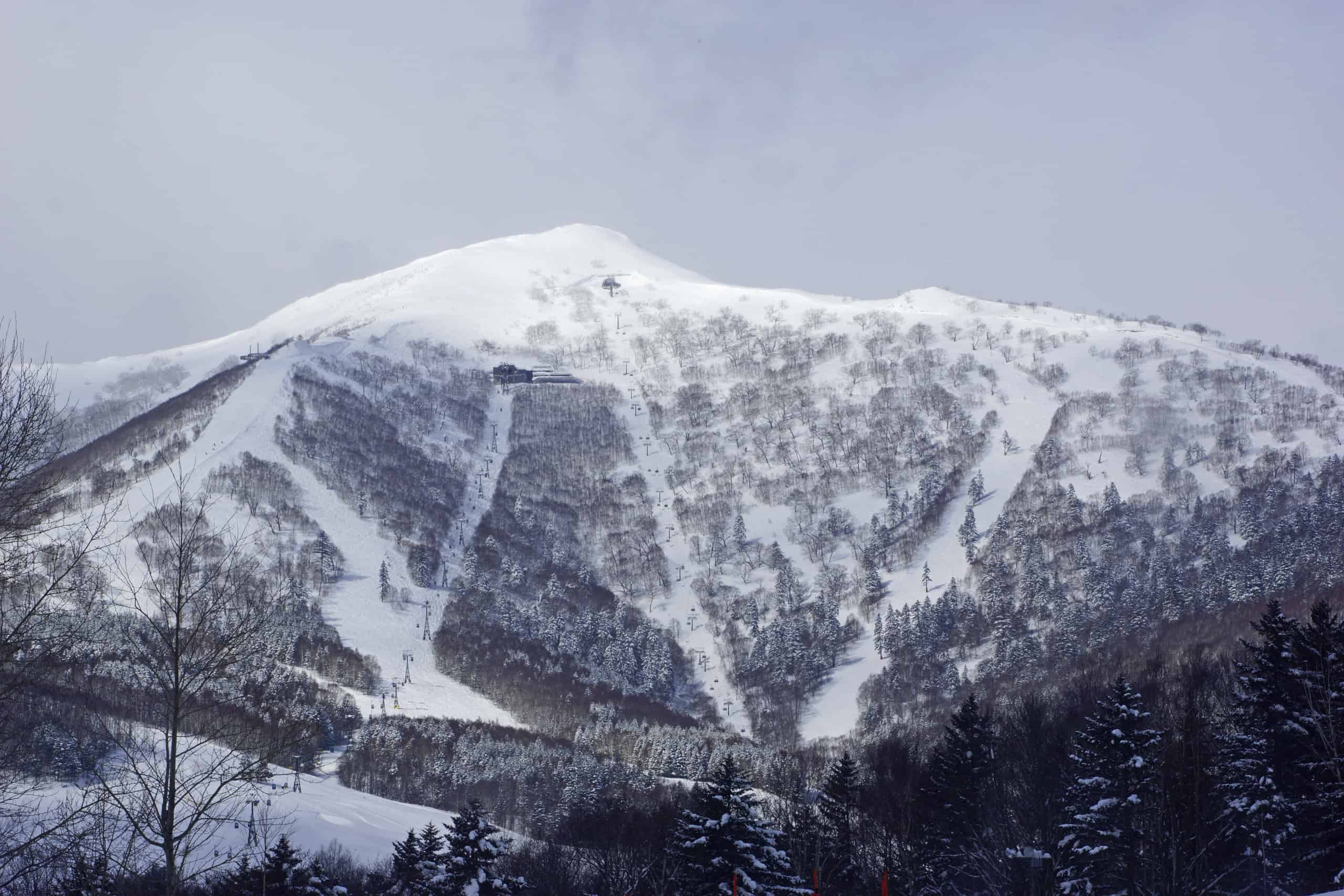 As Tomamu itself is yet to be widely acknowledged as a powder paradise for off-piste skiers, multitudes of riders did not descend into the trees the moment that the lifts allowed them to, tracking out the snow en masse like lava spilling down a volcano. To the contrary, just a handful of people casually dipped in and out of the trees, and so there were fresh powder pockets with every run. The snow itself was delicious – every bit as light and dry as it is said to be – and there was a good amount of in-bounds tree skiing to be enjoyed, mostly found in the "Expert Only Powder Area". There were also lower angled, more sparsely treed sections that would serve as the perfect training ground for anyone yet to master the off-piste; providing an approachable, accessible and non-threatening introduction to tree skiing.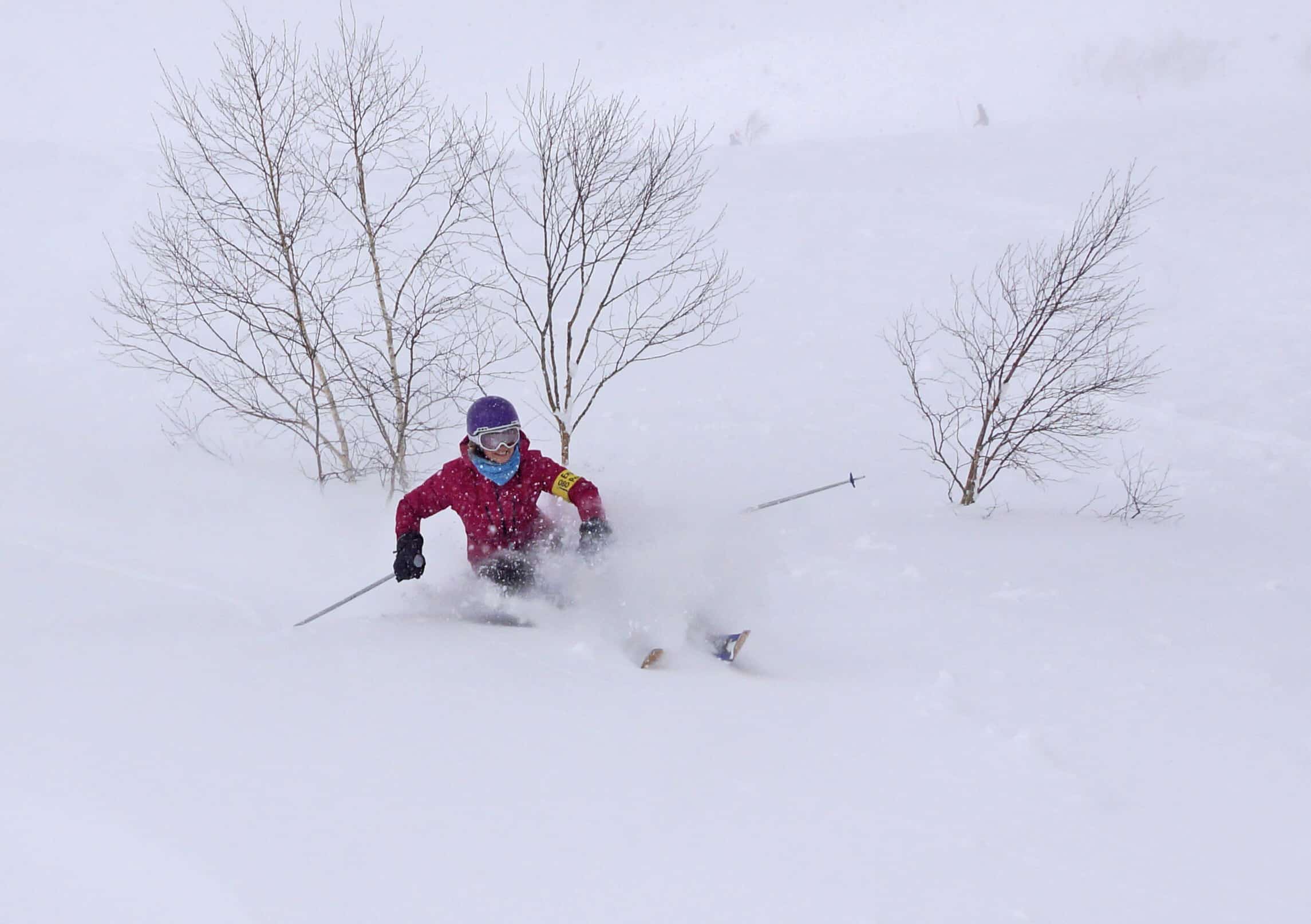 Outside of the resort boundaries there is strong backcountry potential; both Ski Touring and Cat Skiing options exist, and can be arranged through the resort. The two styles of backcountry travel differ significantly, so do take the time to research both options and talk to the guide beforehand – thus ensuring that you are booking the right tour for you. More turns for your time would probably be gleaned from Ski Touring, but riding in a Snow Cat would certainly expend less energy and see more luxury.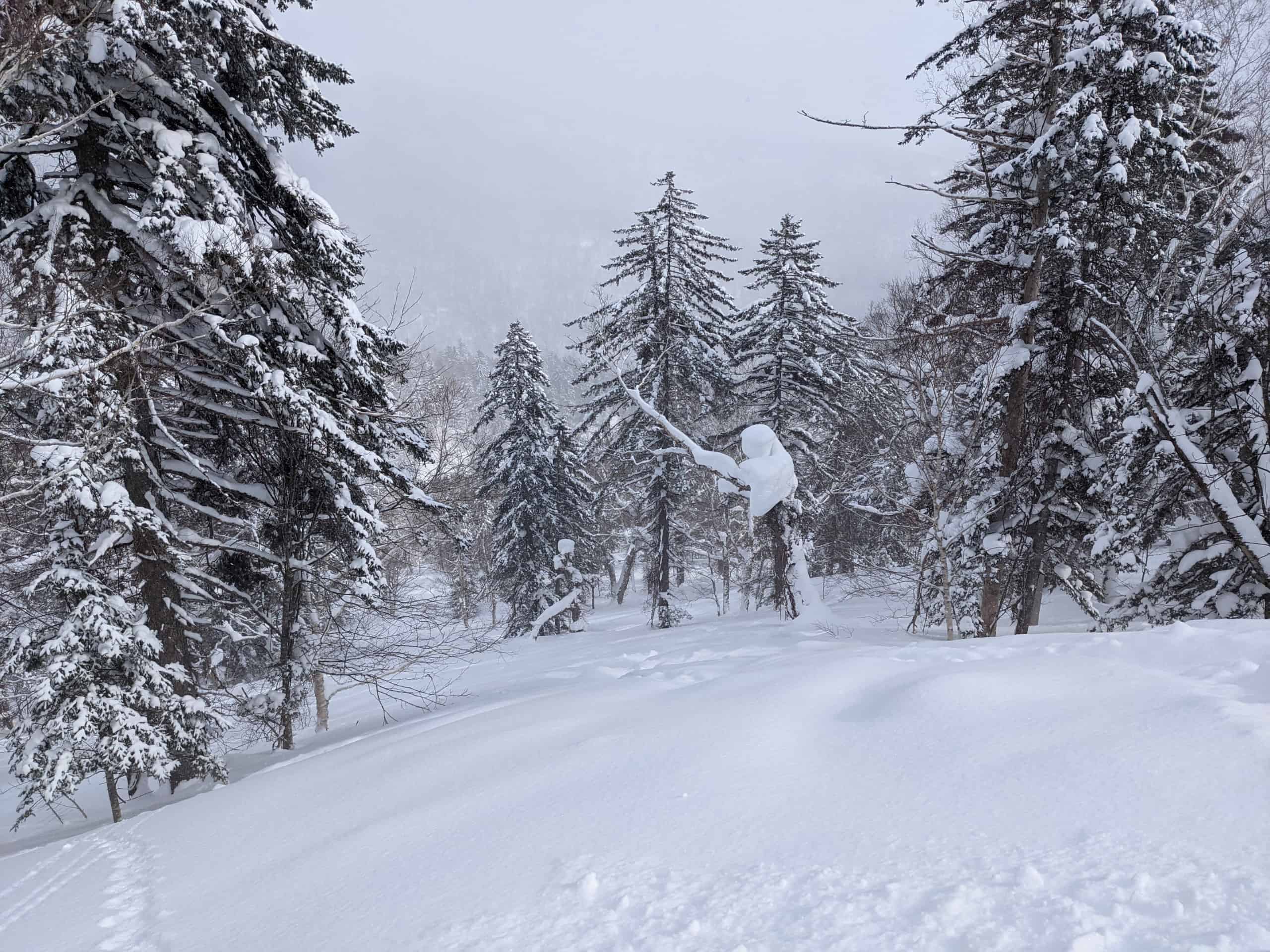 Conveniently located at the top of the gondola, the Terrace Of Frost Tree offers good coffee and unique, edible creations to supply you with a sugary surge and a hit of warmth before dropping another line. The surreal setting overlooks rime clad trees, and if you're lucky, a sprinkle of diamond dust on top will give it an extra sparkle against a brilliant blue sky. Combine it with a visit to the Cloud Walk lookout just two hundred meters away, and it will make for a memorable experience for skiers and non skiers alike. Visiting on a clear day will maximise the views, but even on a stormy day it is a welcome and unique spot to refuel or relax.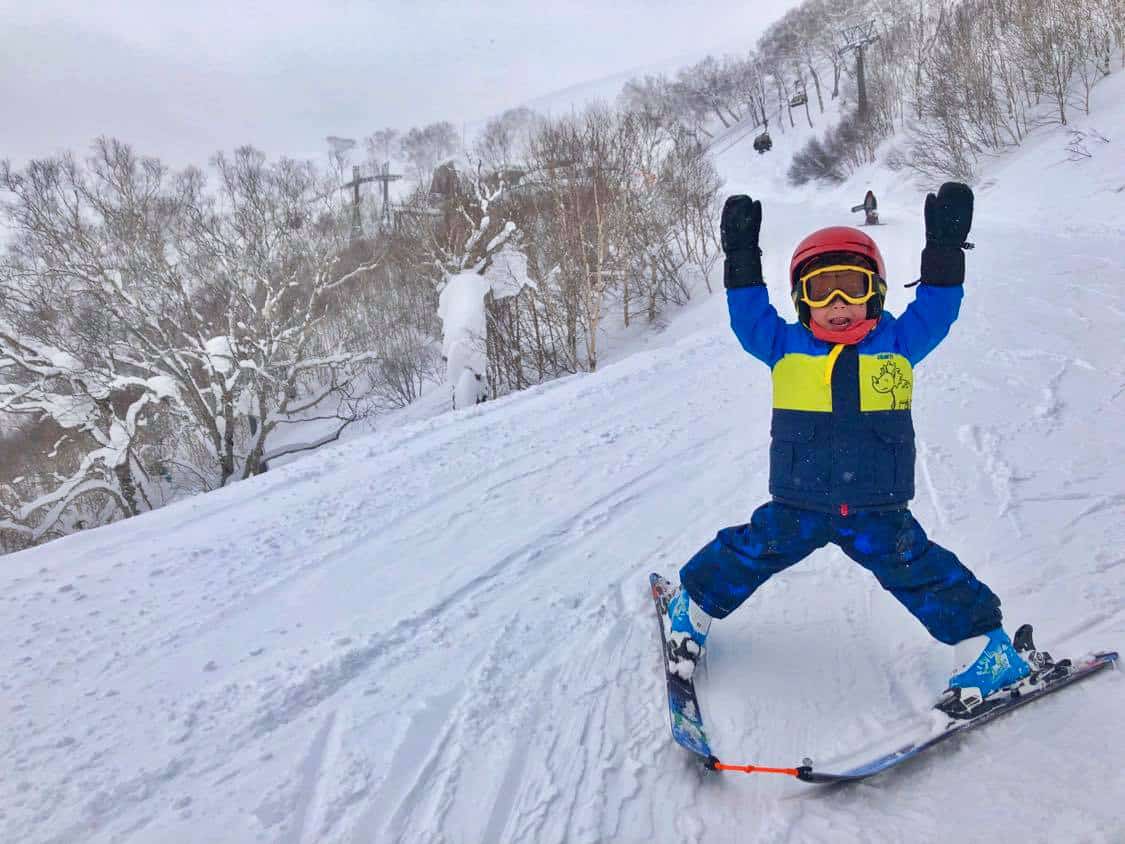 When we scooped up our kids from the ski school, they`d both had a great time, made good progress and been very well taken care of. Our four year old had been introduced to Tomamu`s original mascot "Nipo" – a woodland fairy around whom an entire world of make-believe has been created. Not lacking in imagination or commitment to the Nipo narrative, a portion of the resort is dedicated to Nipo's adventures – with forest trails, obstacle courses, a story book and even a stamp rally, designed to stir a keenness for skiing and exploration in the youngest of minds. Even the rental skis had custom graphics on them, something that didn't go unnoticed by either child. The only negative was that I was getting cold and hungry long before she was, sitting chilled on the chairlift between each run, secretly willing her to lose interest; it took some time for her to comply.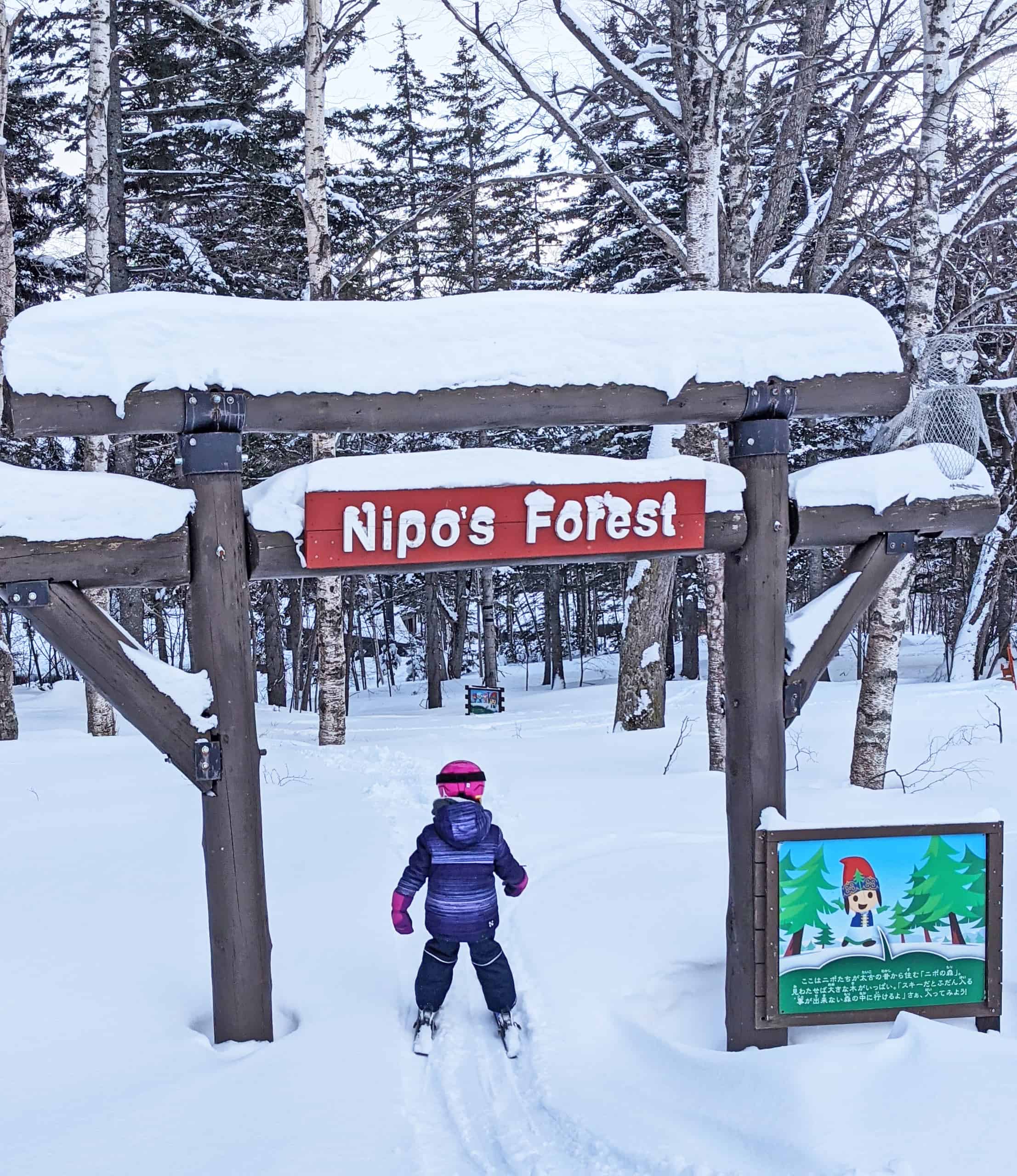 When she did, lunch at Hotalu Street was waiting for us. As with our ski-in/ski-out four-star accommodation, this slope side collection of chic restaurants was void of blind spots in service, quality and consistency. Connected by covered walkways and also to the hotel, skiers and non-skiers can access it with equal ease, and the menu diversity between each restaurant meant that dining swiftly became a huge highlight of our time at Tomamu. Even the coffee was exceptional, using milk from their own happy herd of Hokkaido cows.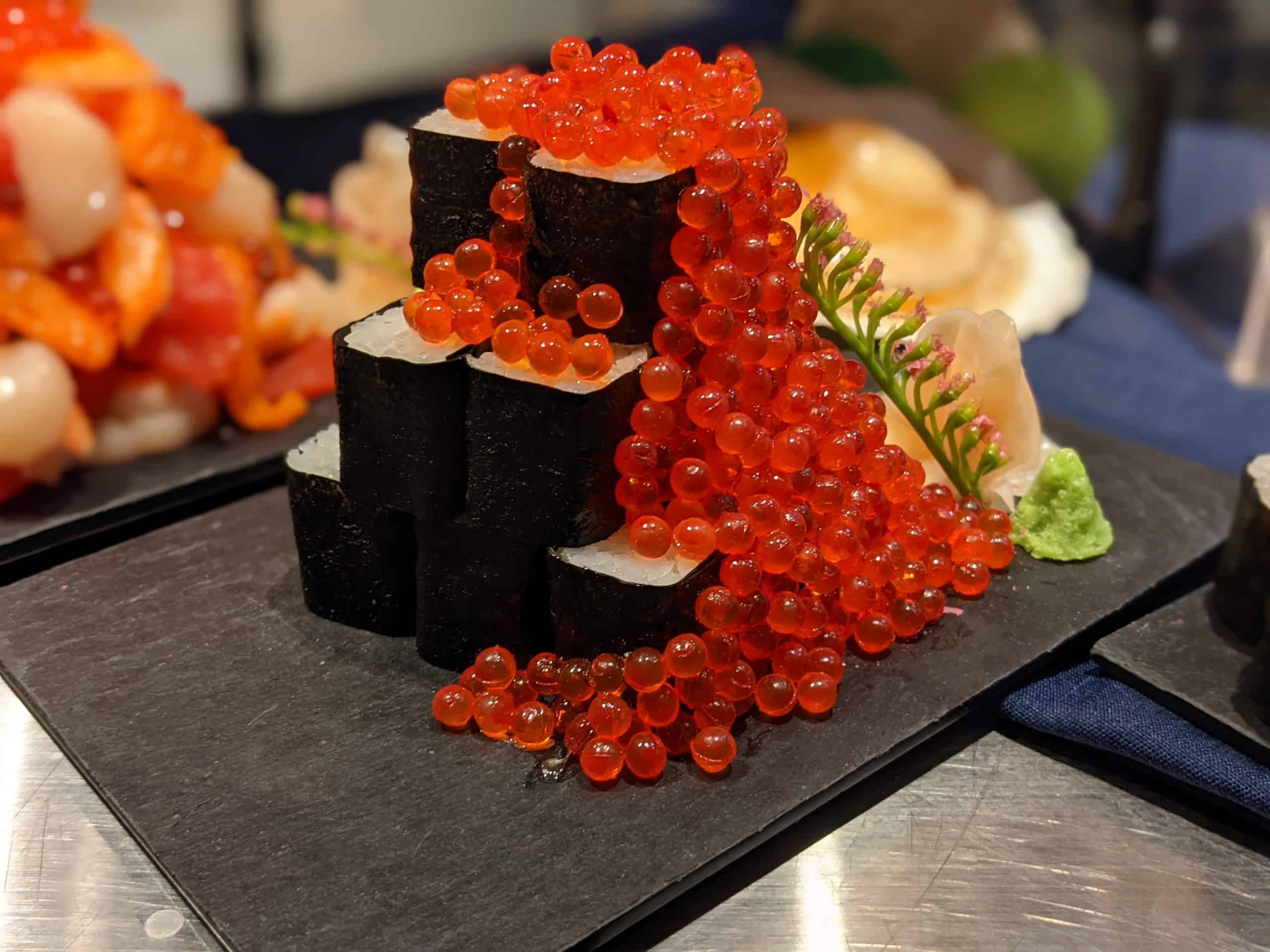 When our two-year-old wrecked havoc at our table within twenty seconds of being seated, I threw a mortified look at our server and braced myself for the scathing look she was sure to return. It didn't come. Instead, she smiled, mopped up the spill and engaged him in conversation. We are so used to sacrificing excellent food and any feeling of luxury when we travel with our kids, that it was quite extraordinary to find ourselves in a place where the two could coexist seemingly effortlessly.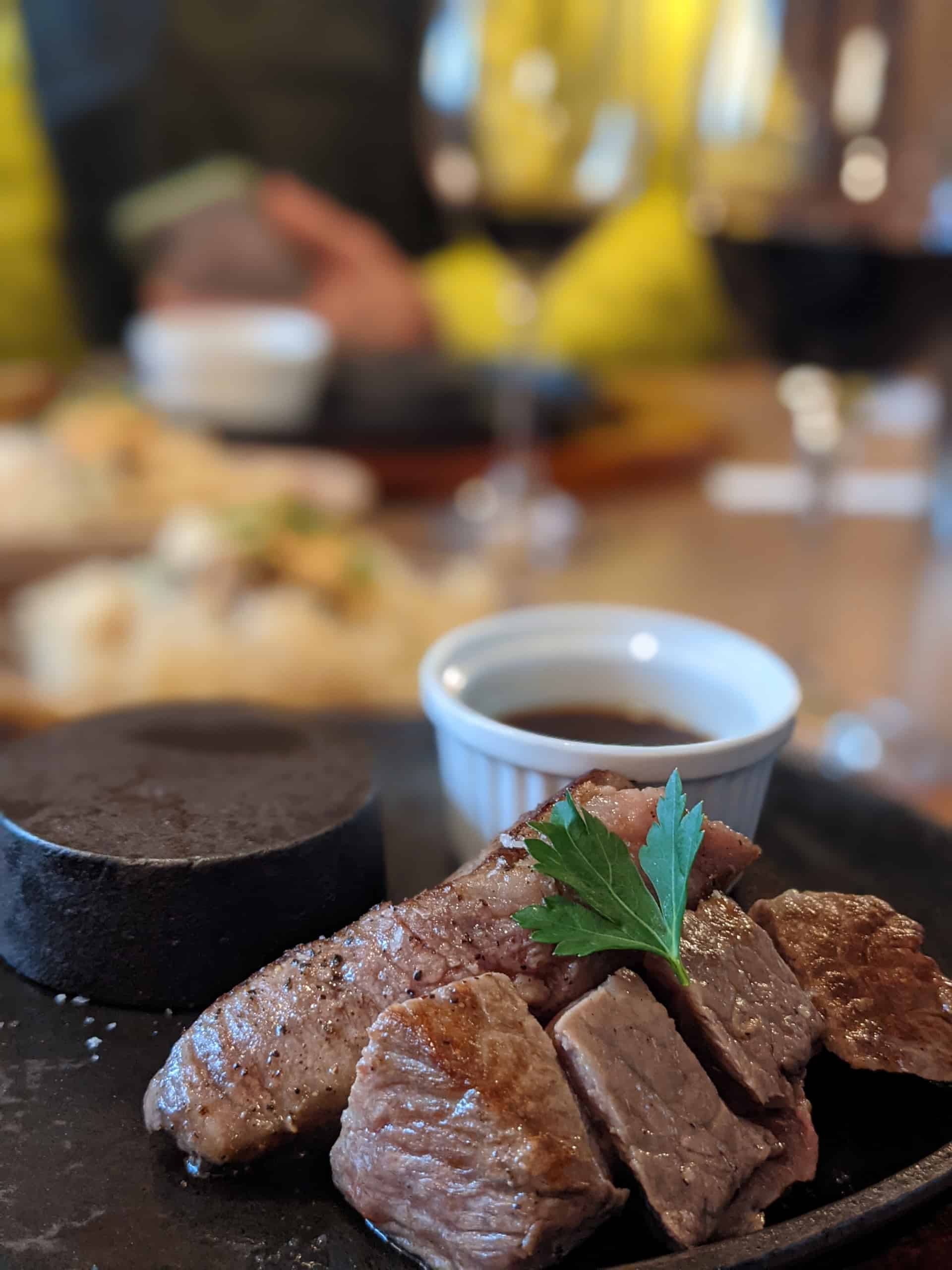 When a particularly cold storm came through or we felt like switching gears, Mina Mina Beach was our "go to". As one of Japan's largest indoor wave pools, stepping through the doors made me lose all sense of time and place as a wave of warmth and Hawaiian nostalgia swept over me. Quite forgetting the -10 degree snowstorm swirling at my back, I was transported to the tropics where recliners, Hawaiian shirts and music were just a few of the many details that saw the illusion succeed.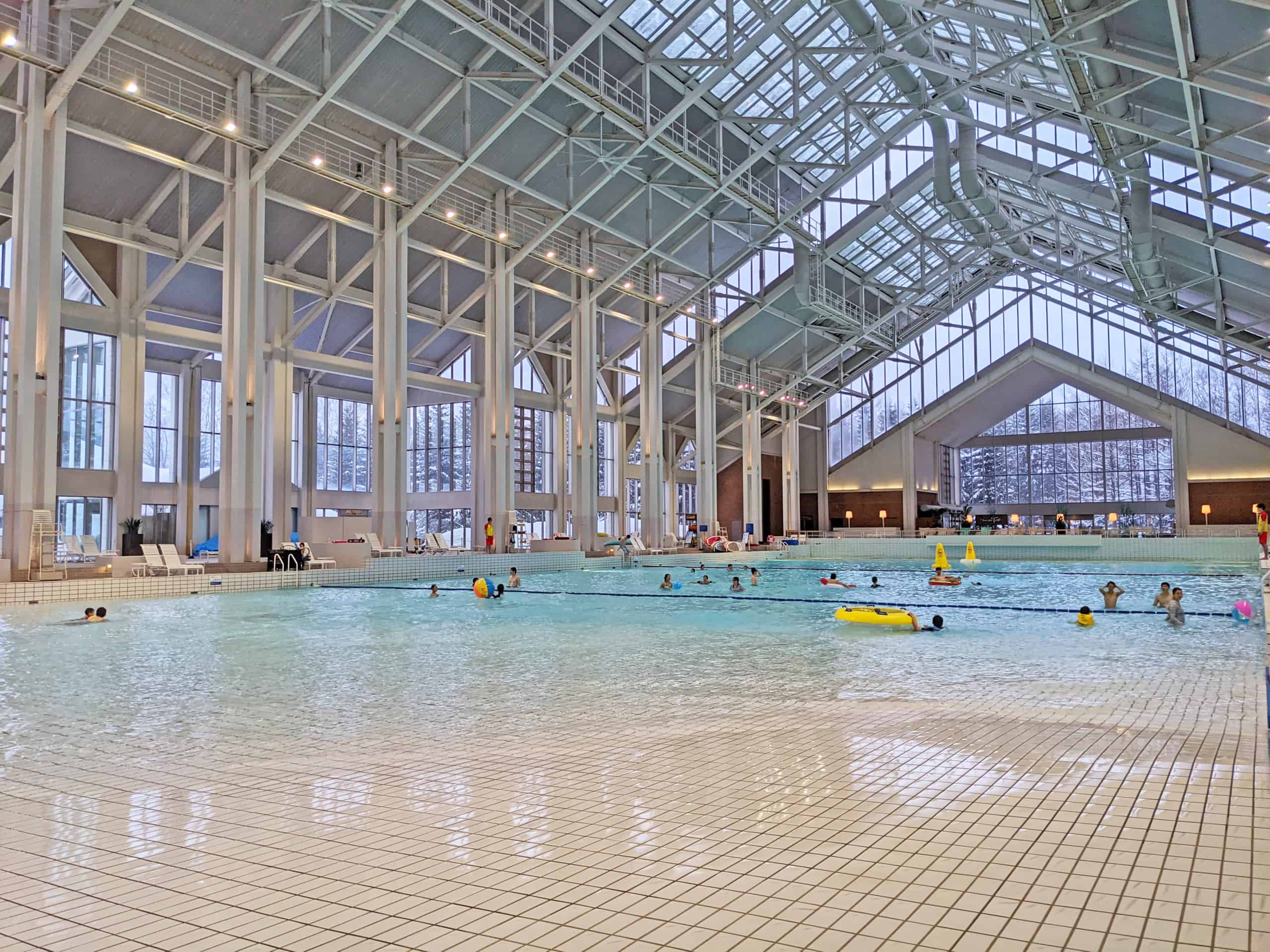 The afternoon was spent flitting between the ball pool and jacuzzis that scattered the pool's perimeter, watching the kids crashing through waves on inflatable flamingos. I appreciated the juxtaposition of seeing skiers descend the slopes through the enormous glass windows, whilst bobbing along to the ukulele in my bathing suit. An outdoor infinity onsen adjoined the pool area, providing a peaceful transition to twilight as we watched the snow lazily falling.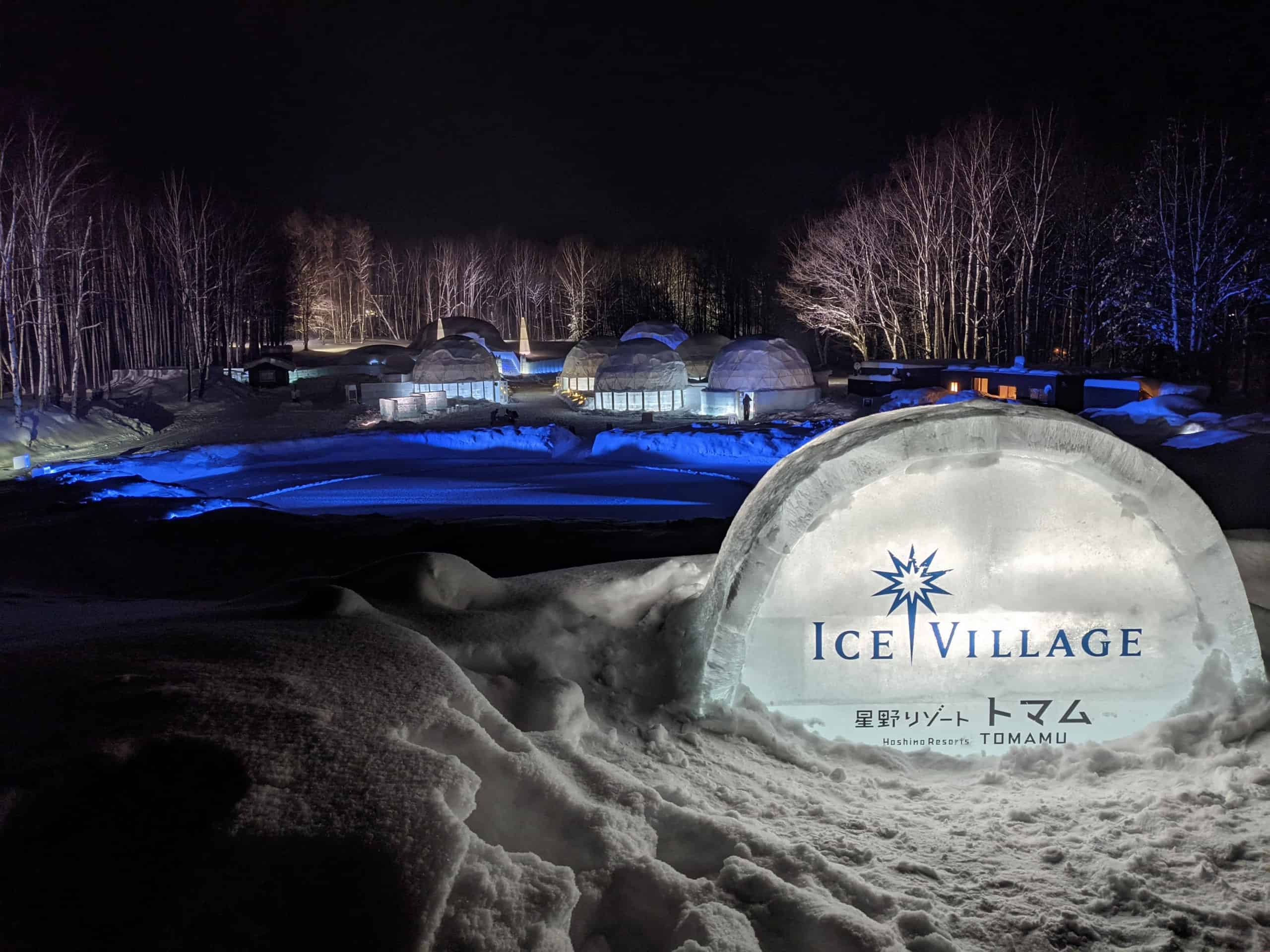 Another evening saw us visit the Ice Village. Marking the approach, fairy lights led us to a plateau  overlooking the village. Village being the operative word, handfuls of ice houses served as bars, reading corners, shops and snack stops. Every one unique and boasting its own point of difference, the "wow factor" did not lessen from the first to the last. The stark, bluish ice walls were off set with fluffy, warm white cushions and seat covers, creating a cosy, yet otherworldly feel.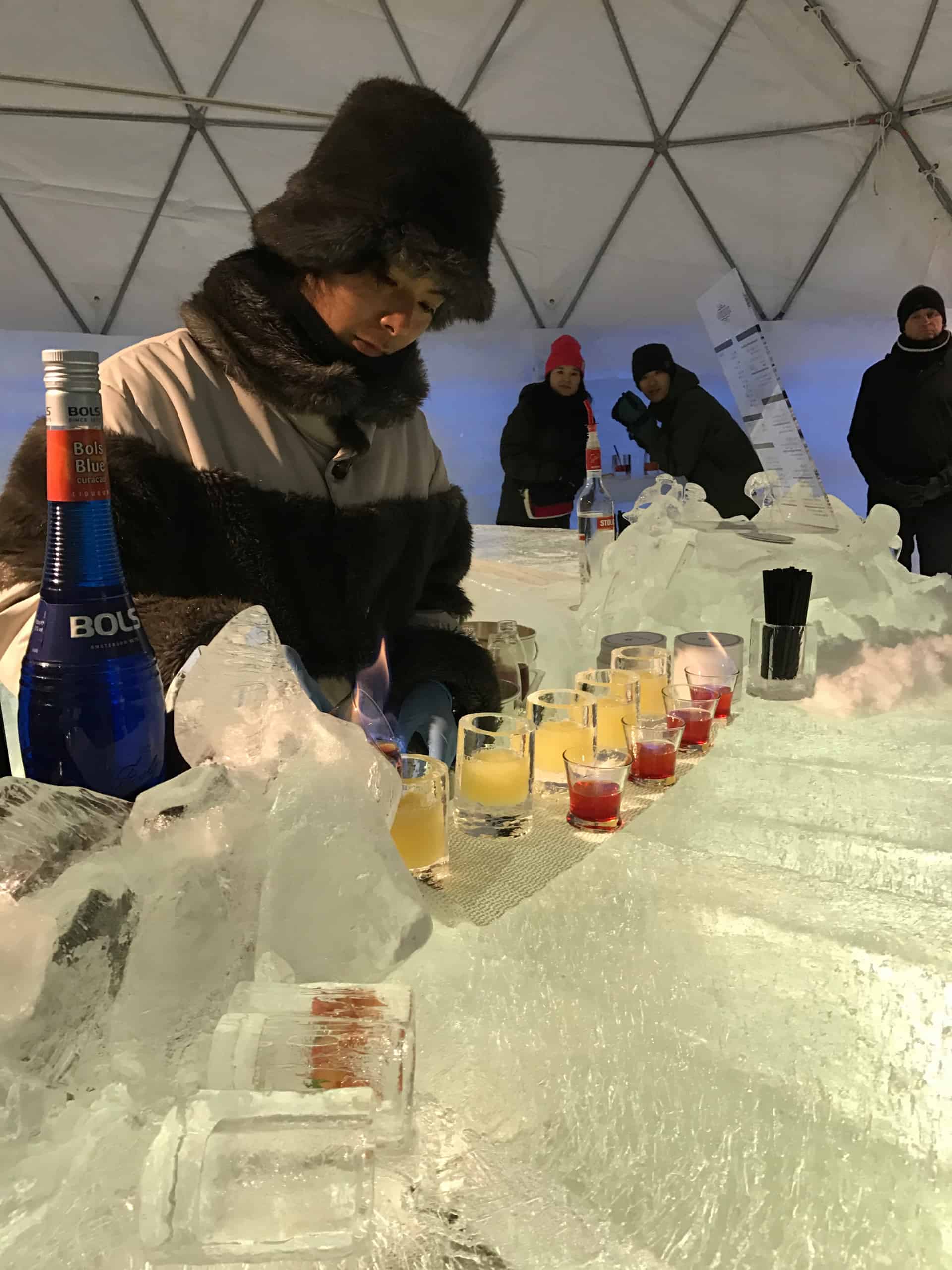 A Tequila Sunrise served in an ice glass (naturally) was my highlight, while the kids went nuts for the ice slides; it took some time to negotiate our departure, and the feeling of magic stayed with us for the rest of the evening, helped in no small way by the fireworks that rained down over the village. The Ice Village in itself is well worth a trip to this unique resort.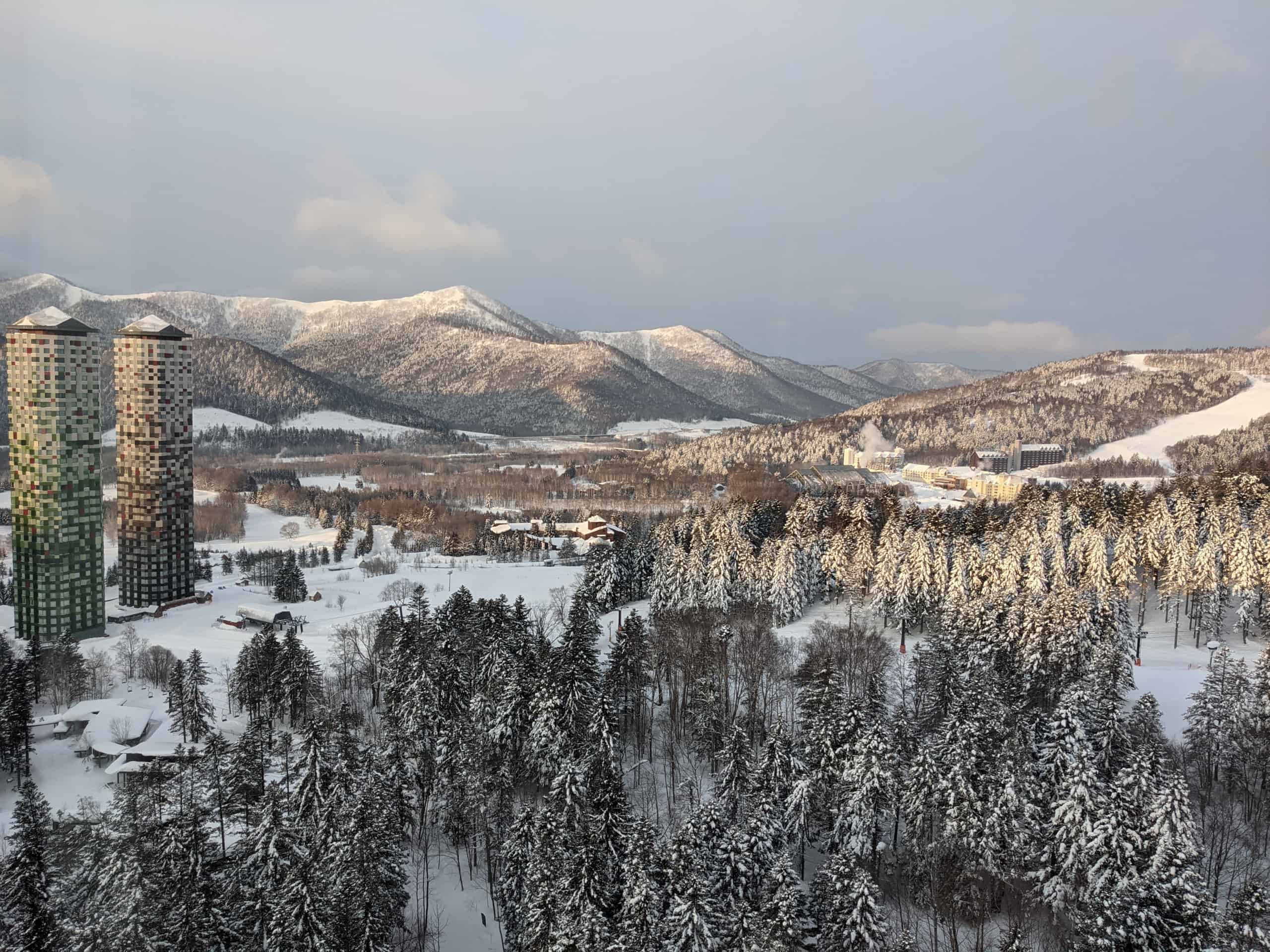 It would be impossible to say what the resort's greatest strength is: drastically undersold for its advanced skiing potential, and yet more than deserving of its reputation as a family destination. Inevitably, once solo diehard skiers are becoming families. Whilst not wanting to relinquish their own enjoyment of advanced riding, they are also seeking the perfect place for their kids to develop their own love of snow sports. Seamlessly blending diversity, luxury, originality, convenience and service – Hoshino Resorts TOMAMU is at the forefront of these hybrid resorts, with all the bells and whistles.