EDITOR'S BLOG – Claiming G.S.T Back At The Airport
January 4th, 2013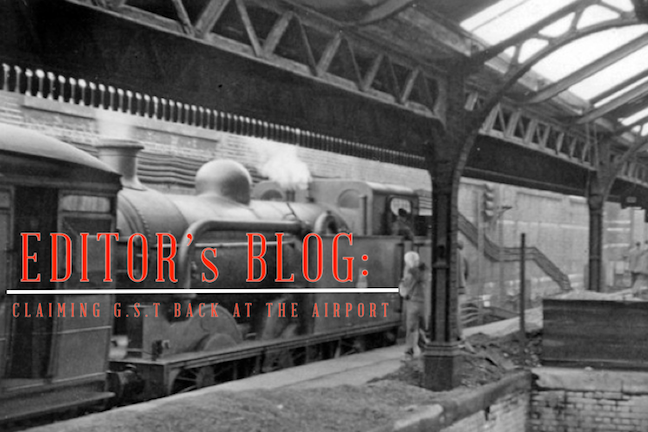 Mountainwatch | Alex Horvath
How To Get Your GST Back At The Airport:
Who agrees with me? Often the best part of booking an overseas shred trip is the shopping you get to do before you leave, what's a trip to ride some epic pow without that new board? Of course you need that new jacket…!
One cool scheme that many crew don't know about is the ability to score an extra 10% discount by claiming back the G.S.T on the items you purchase. Before you decide this must be too good to be true, there are a few rules, we've broken them down here to make sure that you're in the know before you go…
1. The most important rule to remember is that the purchase must be for an amount over $300.00. If those new boots don't quite make it then just grab a couple pairs of socks to get you over the line. The 10% refund means they pay for themselves!
2. The purchase has to be made within 30 days of your travel date. A month is a pretty long time so make sure you get organised and make that buy closer to the time you fly out. They are really strict on this rule so don't cut it too fine! The fact that the items do not need to be in "as new condition" is an important point to note, in the past I have purchased a new board, ridden it on some weekend shred trips in oz, then taken the board with me to New Zealand after riding it, and still claimed back the G.S.T. The same goes with other big ticket items like cameras, jewellery and fashion. Remember this is also the case for online snowboard sales
3. The customs agent that stamps your receipt and issues the refund must sight the goods first. If your checking the items, for example if it is a snowboard that goes into your board bag, then suss out where the main TRS office is and go there first, they can sight the goods before you check in and stamp a receipt, you then take this to the main desk after customs.
4. Make sure you have the receipt with you, pretty obvious but I have seen people denied based on this one. If the purchase is for more then $1000 then it must have your address on it, ask the shop to write out a hand written invoice if needed. Also, your refund can be processed onto a credit card, or they can EFT the money to you, but they won't hand out cash.
5. Technically, the TRS was created for products that are not coming back into the country, so this means your not bringing them back, remember that!
This article was supported by Melbourne Snowboard Centre, Melbourne's biggest snowboard shop