15 July, 2010 – 30cm of Fresh at Thredbo
July 15th, 2010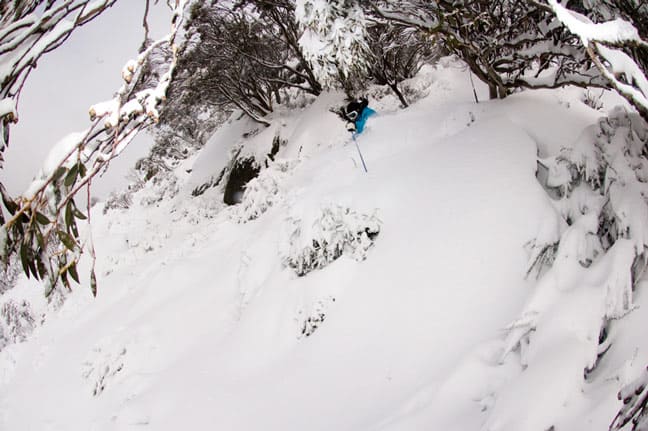 Scott Kneller, getting some Thredbo tree pow action at last
Snow Journal | Ben Hansen
It started out as total devastation on Tuesday night, raining so hard you would think that there was going to be no snow left, but come approximately 4am Wednesday morning the torrential rain had turned to snow, giving us a full day of heavy snowfall.
By Thursday morning 8:15am – first lifts – the weather had cleared and there was a nice cover across the resort, leaving some very fun soft and surprisingly light snow to be had today. This snowfall is what we need to finally give the NSW resorts the base we need for a enjoyable and promising season.
We went powder hunting with Aussie Olympian Scott Kneller and Thredbo's secret stashes delivered pretty well.
More snow is on the horizon, keep track of it with the forecasts,
snow reports and
live snow cams.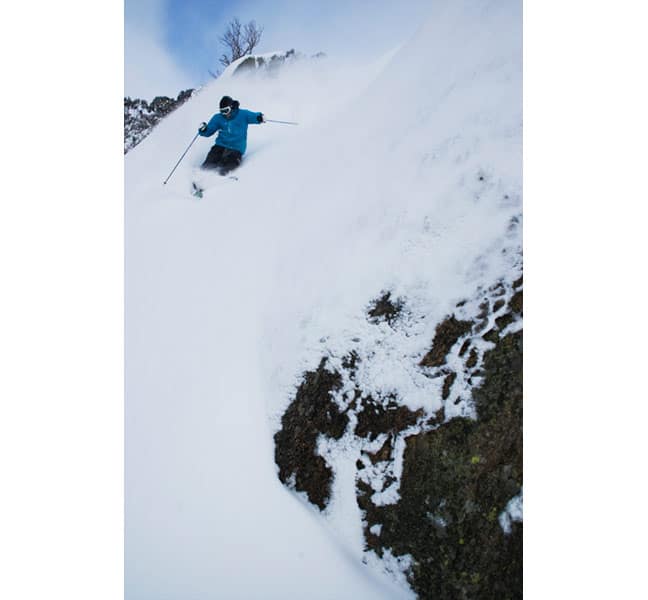 Thredbo's steeps get going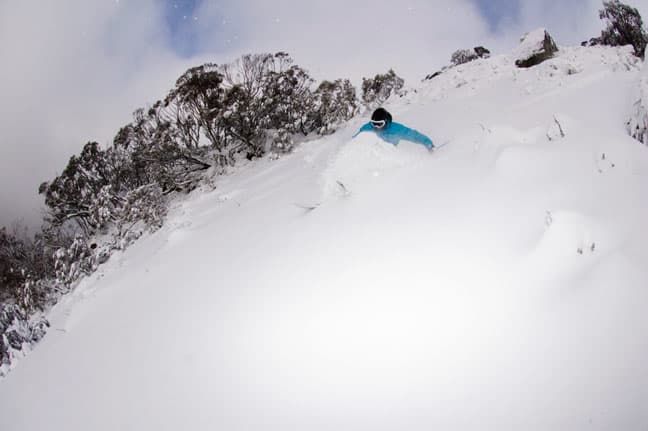 Finally some off piste action. Scott Kneller gets some waist-shots up the top of Thredbo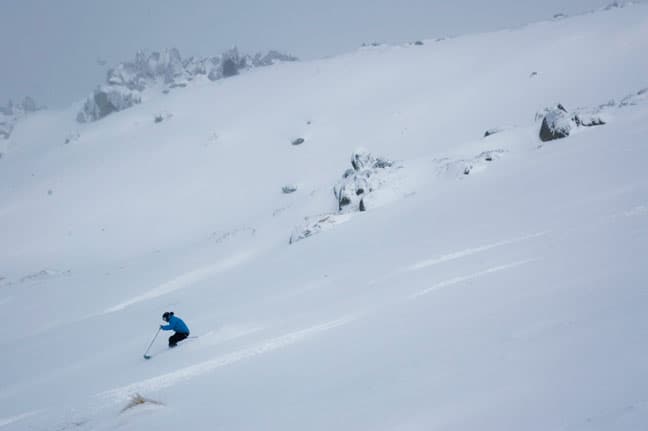 Fresh pow and no one to share it with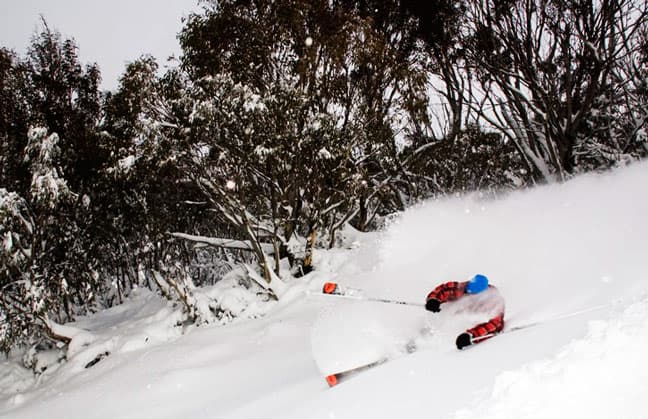 Haig Burbury laying it over in the pow
 forecasts,
snow reports and
live snow cams.
Further commentary from Reggae Elliss – Mountainwatch.com Snow Reporter based in Thredbo
It's amazing what a good dump of snow can do to the vibe in a ski resort. When dawn broke on Wednesday morning and people could see snow on the ground in Perisher and Thredbo the enthusiasm level went up a few notches and as the snowfalls intensified during the day everyone was fully amped. It was a massive turnaround from the previous two days where the skiing and boarding had been very ordinary.
While only 10cm of snow fell in the first two weeks of school holidays the record run of snowmaking and fine sunny days kept everyone pretty happy, until rain through the night on Saturday July 10, combined with a warm north-westerly, then a Sunday night freeze turned the cover into laminex, covered in sugar.
My six-year-old daughter described it as the worst day skiing of her life! While we've all skied worse conditions I think it was the worst day of the season, but everyone was optimistic – the forecast snow was coming on Tuesday night.
The anticipation for this last front has been huge, it promised to be the first decent snowfall of the year. From a business point of view it could have been a make or break storm for the season, if it drifted south you could kiss August bookings goodbye.
When it started pouring rain on Tuesday afternoon everyone was freaked out a bit. When I went to bed at 10.30pm it was still a warm 3.5 degrees at Thredbo's top station. I woke at midnight and it was still raining. When I woke again at 2.30am and it was still raining heavily I was worried – I thought the cold air had missed us and the forecast models were wrong. The next time I woke was at 4am and there was silence, and with a front like this one, that silence means snow. Two hours later there was 2cm on the ground in Thredbo village, elevation 1380m. That meant there was 5cm above 1700m and it was still snowing lightly.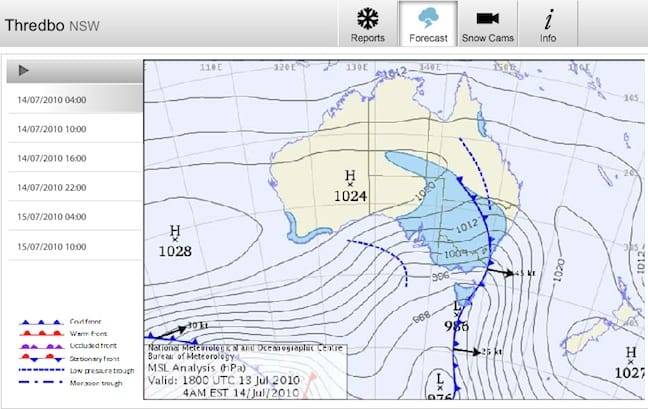 Satellite View 4am Wednesday morning
Overnight a massive 94.2mm of rain had fallen in a 12-hour period at 1900m and at one stage the Thredbo River had swollen to above the riverside barbecues, three metres clear of the normal riverbank. Surprisingly the man-made cover stood up well, although there was plenty of water flowing under the snow. At that stage – Wednesday morning – the leading edge of the front had hit and when I spoke to Steve Lee he was sure most of the snow would fall after 11am. He was right, it dumped most of wednesday afternoon, 20cm by 6pm. Then we received another 10cm to 15cm overnight.
As you can see from the photos, the snow today was light and dry. The turnaround across the resorts was incredible with Selwyn Snowfields now having all lifts and 100% of the resort open. Perisher opened six more lifts on Thursday and will have 32 open for the weekend and Antons and the easy Rider T-bars at Thredbo will also open for the weekend.
There is another front heading our way and more snow is due on Sunday, continuing through Monday and Tuesday. There could be another 10-15cm in that one, possibly more, and with some windblown snow thrown in, we should see the resorts open more lifts and terrain next week.
keep track of that new snow with the  forecasts,
snow reports and
live snow cams.
Thredbo forecasts,
snow reports and
live snow cams.