Aussie Snow as Northern Resorts Wind Down
May 13th, 2010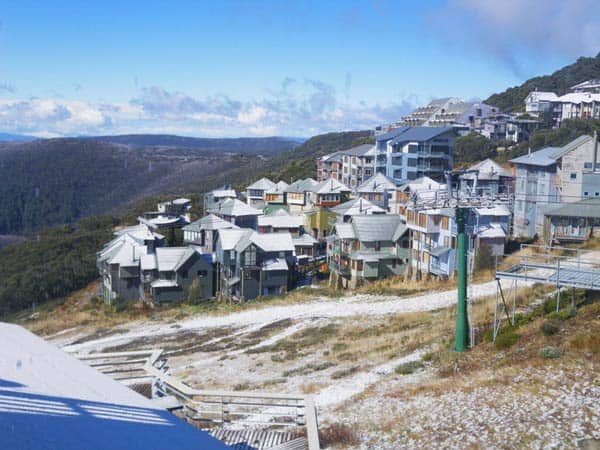 New Snow at Hotham 10 May
Press Release
Despite on-going cold weather in parts of Europe and ski areas still boasting a ski pack of many metres at most top resorts, less than 30 ski centres are currently open worldwide as most northern hemisphere ski areas have now closed and southern hemisphere resorts are yet to open.
There are in fact more places to ski snow indoors than outdoors open at present, with some 60 indoor snow centres operational in 25 countries.
The latter half of May is traditionally the quietest period of the entire year for skiing as the northern hemisphere's season ends while the southern hemisphere's is yet to begin, and several dozen northern ski areas that will open for summer skiing from June take a few week's break for low season maintenance.
With a month to go to the start Australia's snow season, NSW and Victoria are expecting snowfalls through the next 48 hours. This comes hot on the heels of some earlier snowfalls in the previous week. See footage of the latest snowfalls at Falls Creek
At this time of the year, early light snowfalls work well to cool the ground and prepare it for snowfalls closer to the season opening. This also helps the resort to prepare for the commencement of snowmaking as the ground will be ready to hold snow on it.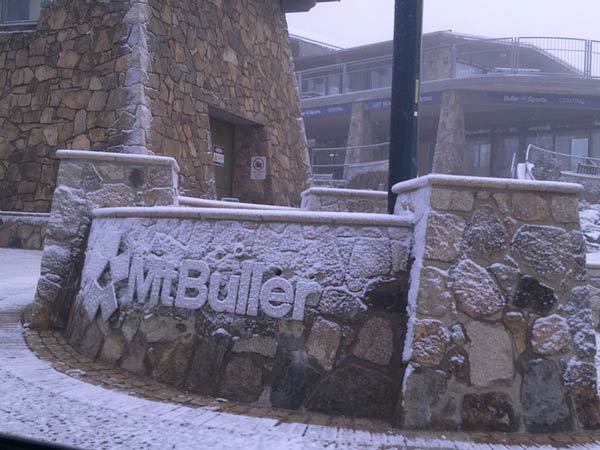 A dusting for Mt Buller
It is still snowing in different areas around the world however. Mammoth Mountain, the only ski area still open in California, has reported 5.5 inches (14cm) of new snow in the past 24 hours to add to its 8-12 foot base and there's been new snow at Arapahoe basin in California and in the southern hemisphere in Australia.
The ski season has now ended in France and no outdoor snow slopes are open in the country. Tignes, Val d'Isere and les 2 Alpes will re-open in June for summer skiing, however there is still plenty of snow for ski touring season is going strong for those prepared to hike.
Austria has the lion's share of Spring skiing in Europe now with glacier skiing available at five areas. At the Kaunertal glacier where all lifts are running and all pistes open, heavy snow showers are expected for the rest of the week topping up the 85-135cm (3-4.5 foot) base. Switzerland also has two glaciers open for skiing.
In North America more ski areas closed after last weekend and resorts still known to be operating are down to Mammoth Mountain in California, Snowbird in Utah, Arapahoe Basin in Colorado and Timberline in Oregon. Mt Hood Meadows, also in Oregon, is reported to be opening this weekend and next.
Arapahoe Basin has reported another inch of snow in the past three days, topping up its 44 inch (110cm) base. Six of its seven lifts are running and about 75% of the total terrain open.
North of the border in Canada Whistler's Olympic ski season continues and Banff's Sunshine ski area is in to the last fortnight of its long winter.
The lifts are no longer running at Silver Star Mountain in British Columbia but Canada's National Team and development team cross country skiers are enjoying beautiful spring conditions.
Mike Cavaliere, Head Coach of the National Development Team states "The ski conditions are ideal, great grooming and sunny skies."
Mount Buller forecasts,
snow reports and
live snow cams.
Whistler forecasts,
snow reports and
live snow cams.
Silver Star forecasts,
snow reports and
live snow cams.
Mammoth forecasts,
snow reports and
live snow cams.