Australian Season Outlook – August Update
August 1st, 2019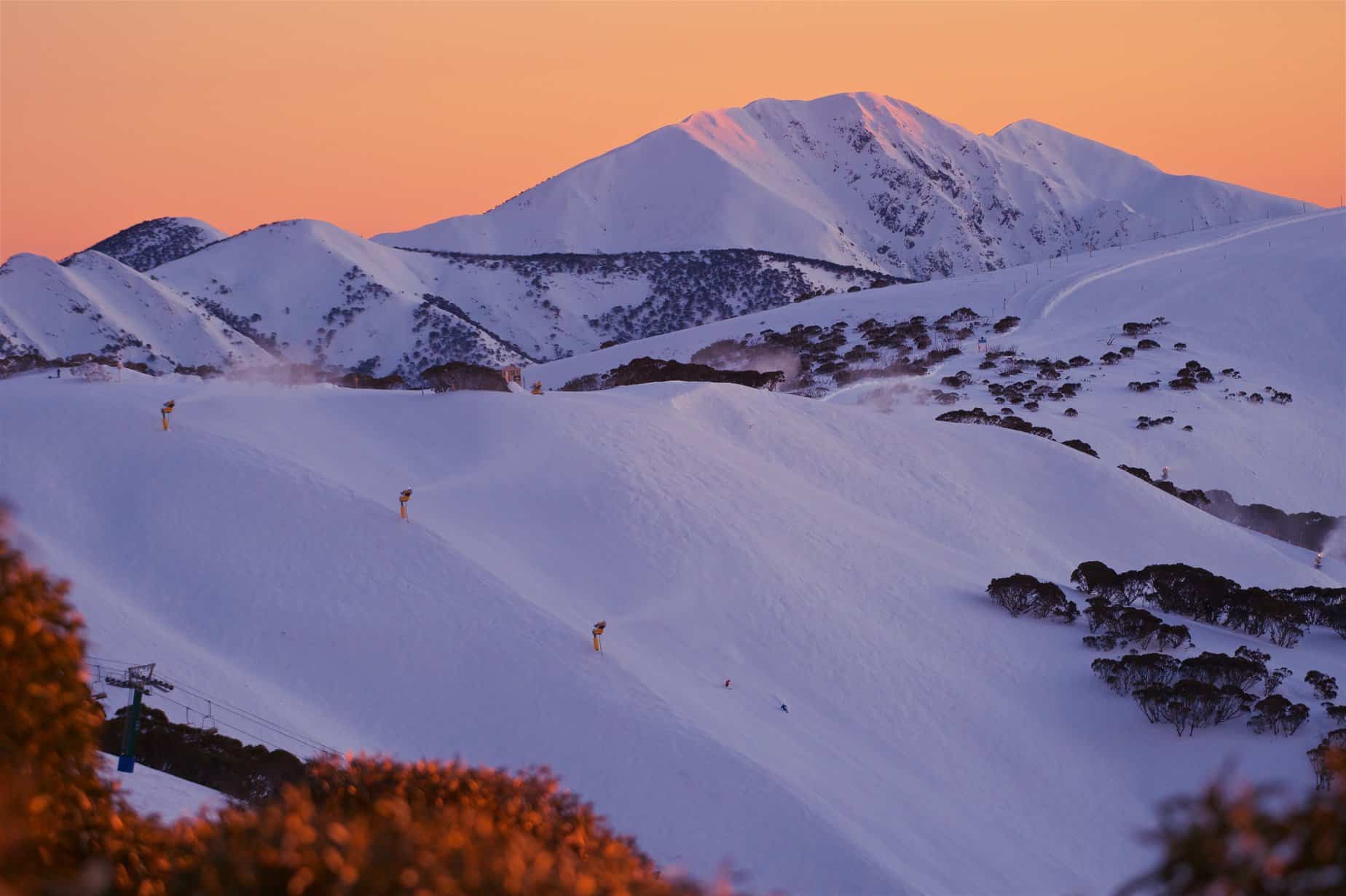 Mountainwatch | The Grasshopper
Greater Heights in Sight Despite Mildly Unpleasant Climate
August has arrived, and right on time too. That means we're halfway through the Aussie snow season, the best half still ahead of us.
At a first glance the season so far stacks up fairly well with 140 cm jotted down at Spencer's Creek last week, after we piled a metre onto the snowpack during July's Jamboree. This puts us above average for this time of year and in a better position than the last couple of seasons, both of which went on to being extraordinary in their own right.
Looking lower down at Deep Creek (1620 m) and Three Mile Dam (1460 m), we can see that low elevations haven't fared as well. Despite good snowfalls aloft, a fair portion of that has fallen as rain on lower slopes. BOM records also tell us days and nights were warmer overall during July, contributing to snowmelt and loss of snowpack at these low elevations. Fortunately, there have been some cold nights in which snowmaking has been able to restock the groomed runs.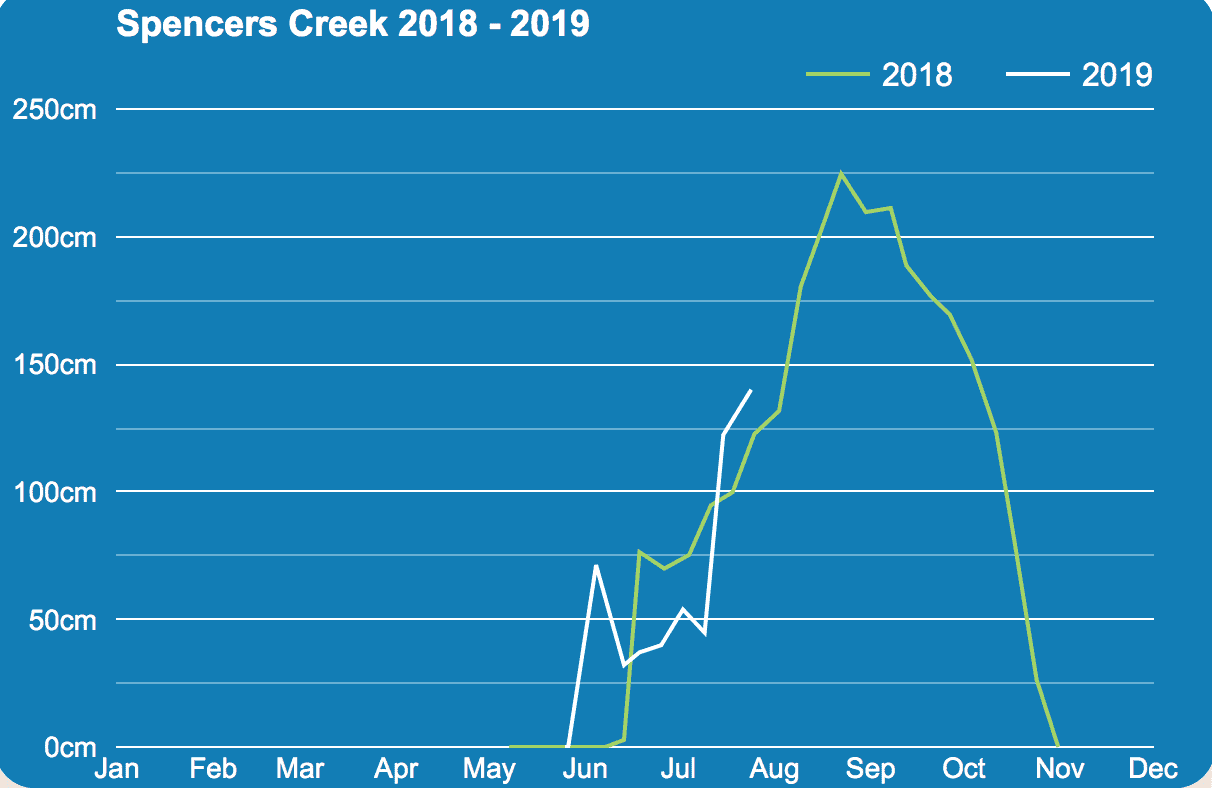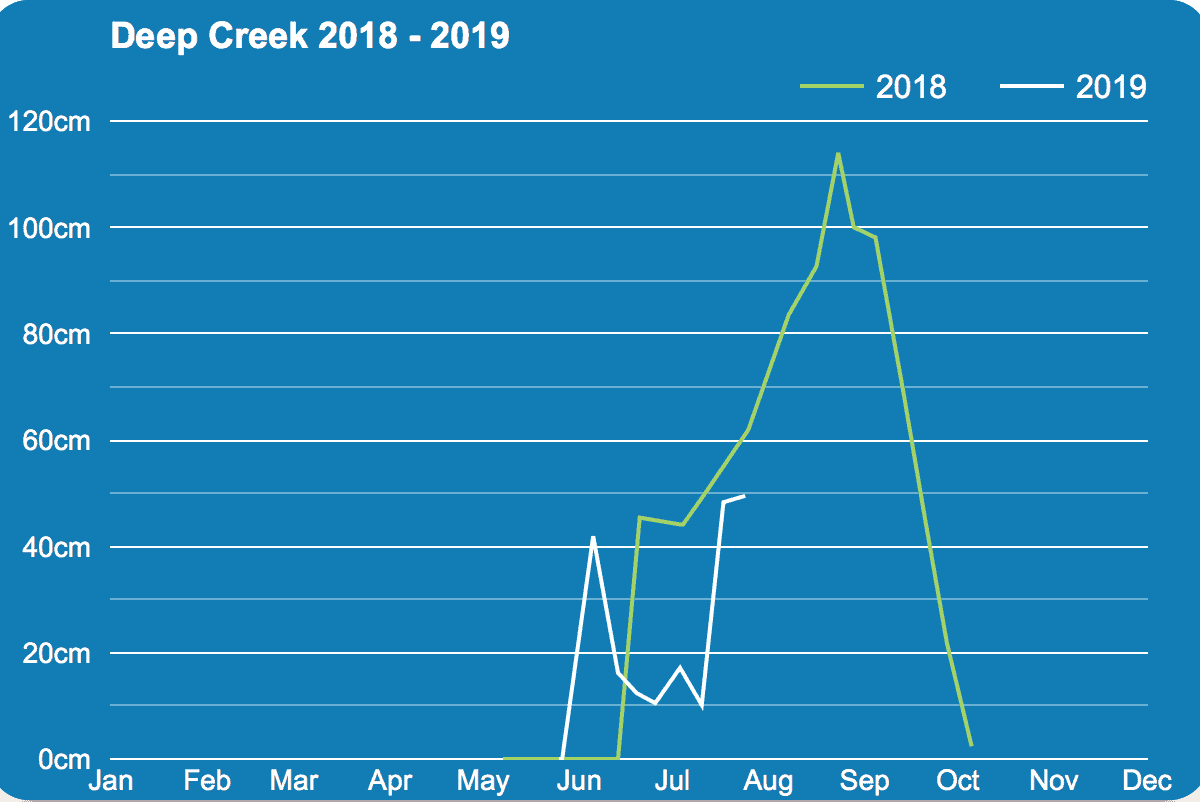 SAM will get us there
From the get-go, this season has been earmarked to end up a bit below average, and I made the bold assertion that snowfalls will peak somewhere between 150-180 cm at Spencer's Creek. We're now only one dump away from reaching that range. If weather models don't betray us, we only have to wait a week for such a dump.
After the Southern Annular Mode (SAM) made a decent foray into negative values during the July Jamboree – bringing that belt of cold, stormy westerlies into contact with the Aussie Alps – short term models expect it to plunge even deeper over the next week or two.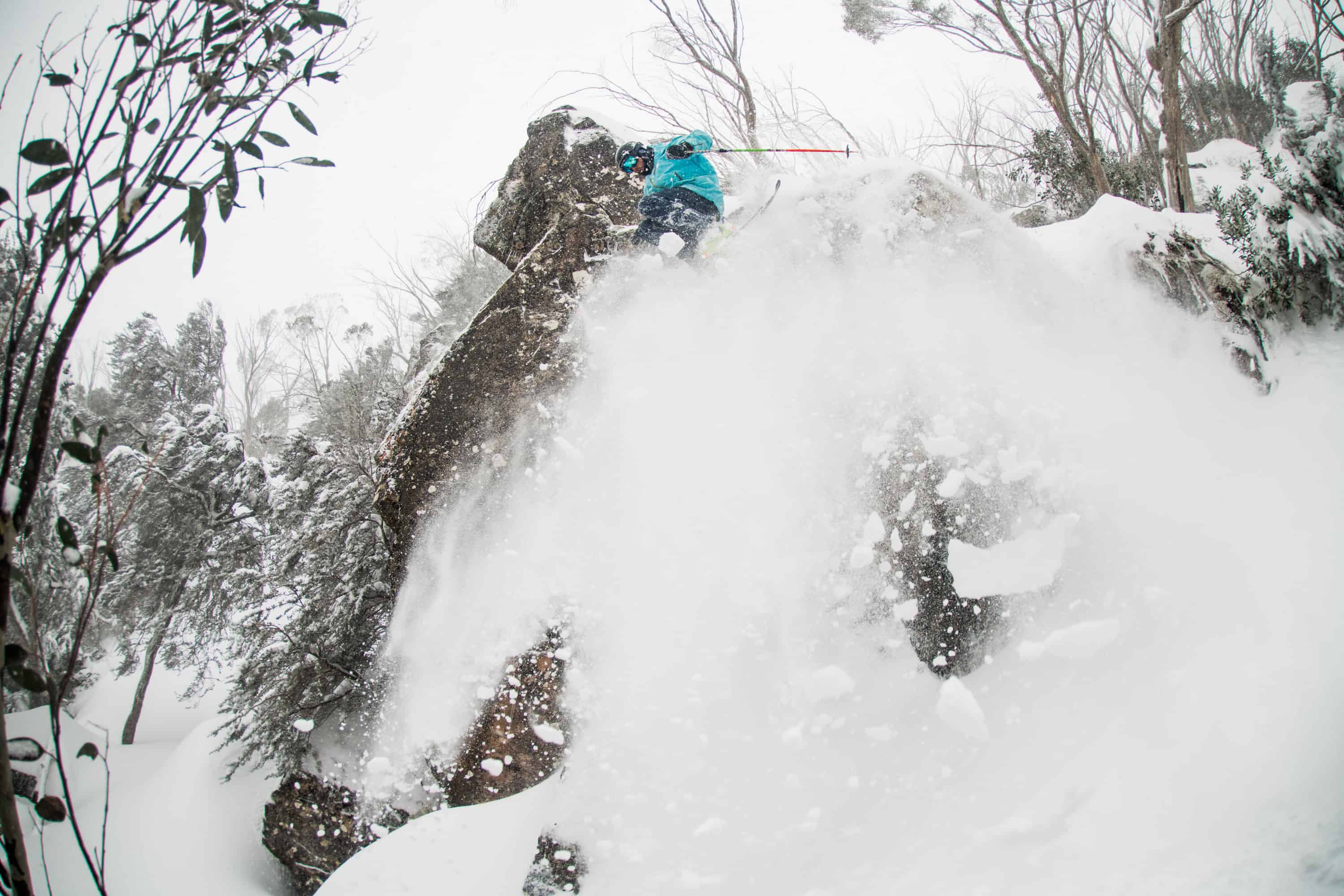 Most of this will serve up knee-deep powder for NZ, but the Aussie Alps should get its turn from next Thursday into the weekend. It's too early to start throwing figures around, but it could be a real humdinger, one of the big snowfalls of the season, thrusting the snowpack well up into that predicted range or possibly over. Mission accomplished? What now from here?
Climate mildly unpleasant
The climate still doesn't look particularly favourable for a massive snow season, but it could be worse. Yes, the Indian Ocean Dipole (IOD) is setup in a positive phase (warm waters in the west and cool waters in the east), depriving us of a good moisture source, but we're no longer in El Nino's death grip.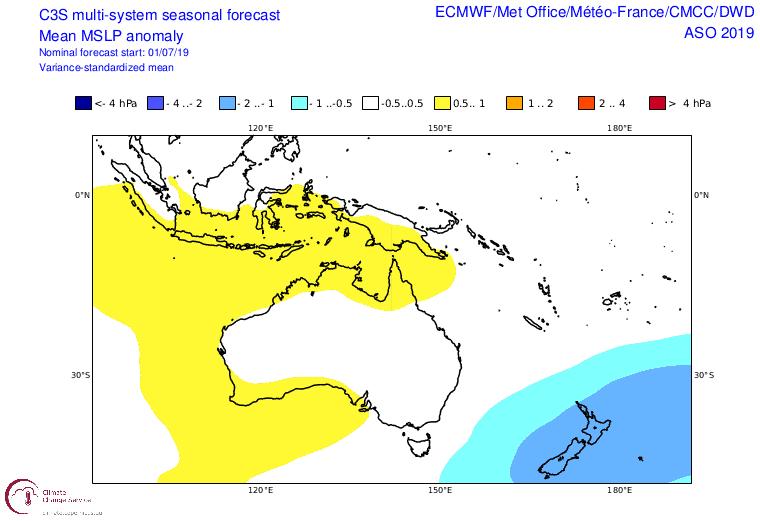 Over the coming months climate models have the Aussie Alps caught in no-man's-land between low-pressure anomalies to the east over New Zealand and high pressure to the west. More so than usual, cold storm systems are likely to flow up over NZ from the Southern Ocean, leaving the Aussie Alps on the western periphery of all this goodness.
Coming off chilly waters, a light anomalous southwest flow over the Aussie Alps may leave overall air temperatures looking about average – not bad on a cooking planet. The BOM go one step further by picking overnight temps for August and September will have an equal chance of being above or below the median, whereas daytime temps are more likely to be above. This suggests clearer skies, which is what we'd expect during a positive IOD and a point backed up by climate models that are in good agreement that we'll see less precipitation than normal.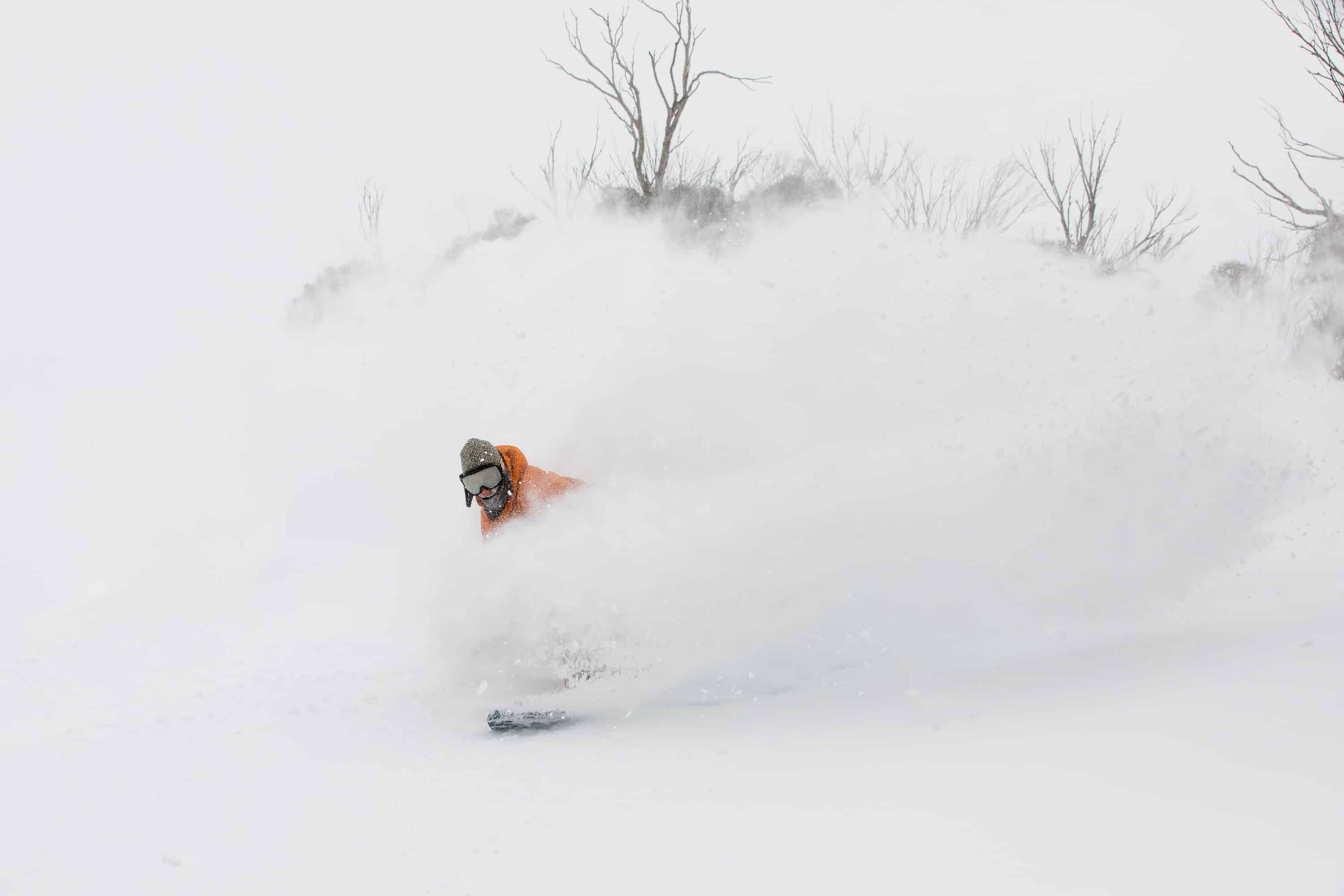 The posts have been moved, greater heights in sight
After the big load of powder next week takes us well into or past the 150-180 cm range at Spencer's Creek, we will be within striking distance of the all-time average of 195 cm; that's no mean feat these days. Despite a mildly unfavorable climate, there's plenty of time for the chaotic nature of the atmosphere to throw us a couple of curve balls and see snow depths reach that goal or even surpass it.
It seems a bit cheeky to move the goal posts this late in the game, but in light of new information snow depths this season should end up at least in the average range, say 180-210 cm, where they may bobble around. Snow depths at lower altitudes should also recover nicely during next week's snowfalls but continued warm daytime temps and rain events will see sharp peaks and troughs continue on the charts of Deep Creek and Three Mile Dam.
That's it from me folks, keep checking out my daily forecasts for the latest and greatest weather info on the Aussie Alps. If you've got a different theory on what's going to happen this winter, or just want to provide feedback, then please hit me up and follow me on Facebook.