Australian Weekend Forecast, Friday September 10 – Fine Start to the Weekend, Snow on Sunday
September 10th, 2021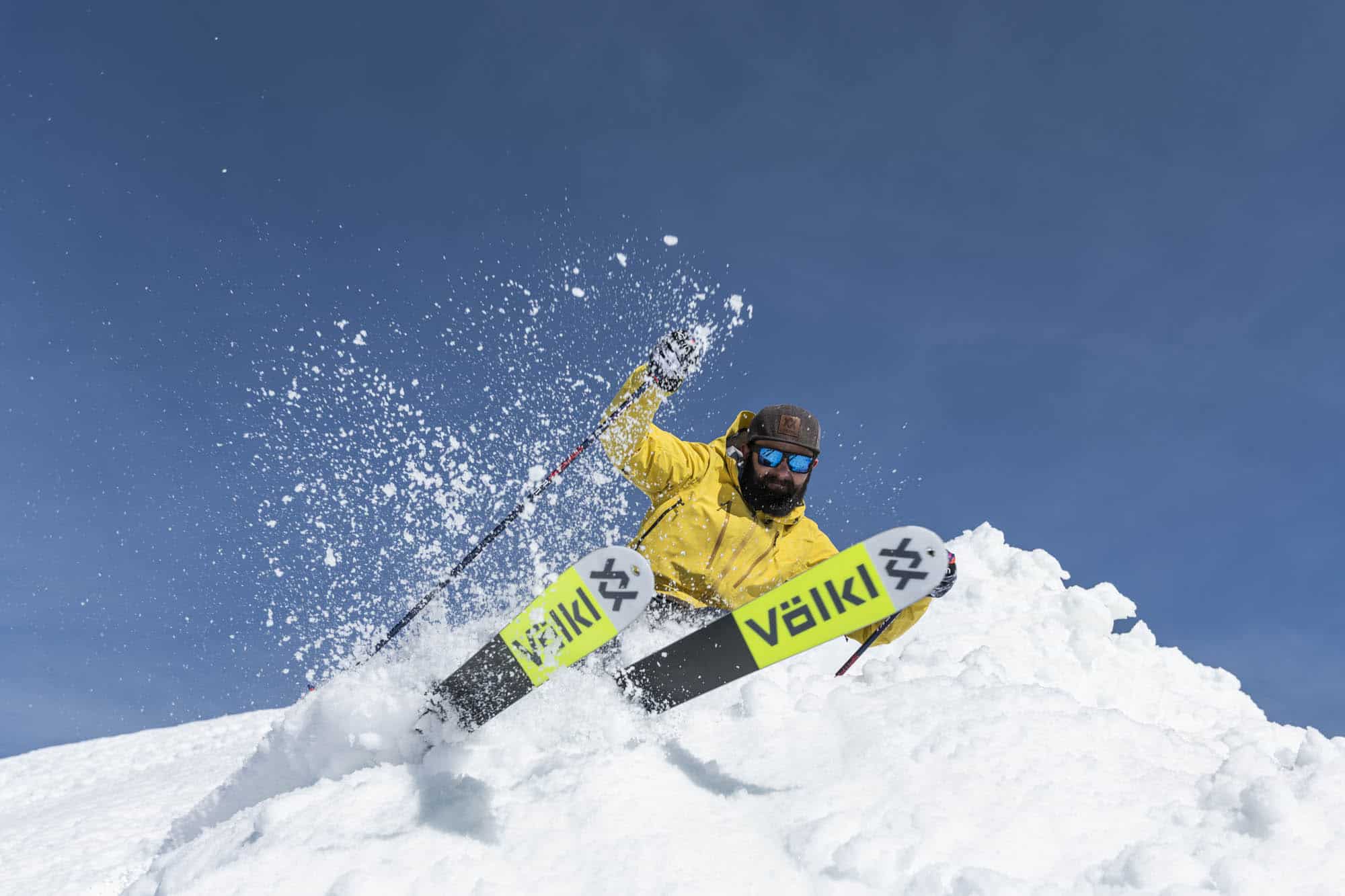 Mountainwatch  | The Grasshopper
Finally, some good news for those in regional Victoria with a late season return and lifts re-opening today. Unfortunately resorts in NSW are still closed, with the lockdown in the Snowy Monaro region still in place. There is some nice weather on the way tomorrow and also some snow on the cards from Sunday through to Monday. Definitely a good chance to get out for some turns if you are one of the select few who can.
The snow on Sunday is courtesy of the front pictured below, until then expect some sunshine and strong winds about the alpine areas. Temperatures look quite warm tomorrow with real spring skiing conditions set to greet those regional Victorians keen to get back to the slopes. If you are planning on heading up, check the daily reports from our snow reporters in Falls, Hotham, Buller and Baw Baw for the latest conditions on the ground.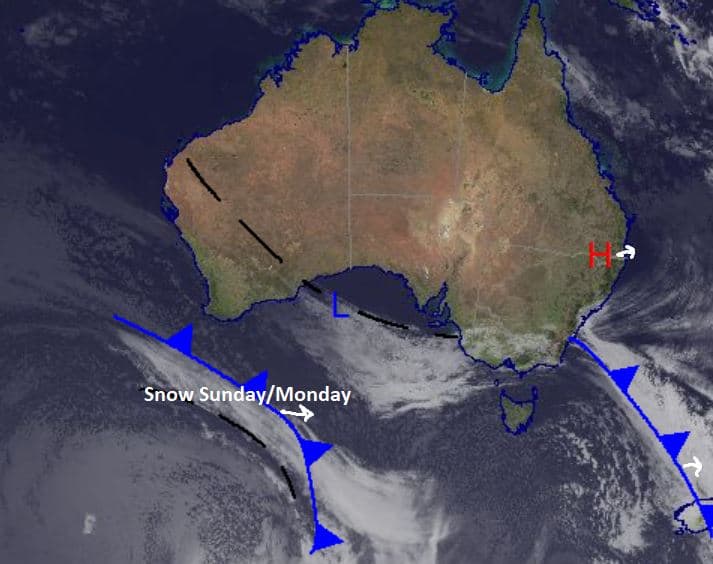 Friday September 10 
A partly cloudy day with strong west to southwesterly winds easing slightly throughout the afternoon in NSW. A similar story in Victoria with slightly lighter westerly winds turning northwesterly through the evening.
Saturday September 11 
Fine weather with a low, but possible, chance of some isolated flurries. Moderate west/northwesterly winds early, turning northwesterly in Victoria. For NSW mostly sunny with northwesterly winds.
Sunday September 12
A cloudy day in store for the Alps with a very high chance of snow above 900m in NSW and 800m in Victoria. Chance of a thunderstorm developing in the afternoon. Strong northwesterly winds for Victoria while in NSW easing northwest winds turning southwesterly later in the day. Totals 7-20cm.
Extended Forecast 
Some nice weather in store for the Alps to welcome back many regional Victorians. If you are looking for sun, Saturday looks to be the pick of the weekend but beware of some high winds about the peaks. The temperature will cool down over Sunday and carry through to the start of next week. This next storm cycle looks to favour NSW on Sunday with totals up towards 20cm possible. After this there is some cloud hanging around early next week, but no real precipitation until the following weekend. For now, if you can, get out and enjoy some spring conditions as we head towards the end of the season. As always take care if you are planning on heading into the backcountry with the strong winds and warm temperatures over the next couple of days.