Cody Townsend's The Fifty – The Mountain Why, A Short Film With Cody Townsend and Michelle Parker
January 23rd, 2021
Mountainwatch | Video
The Fifty, Cody Townsend's ambitious project to climb and ski all 50 lines named in the book The 50 Great Ski Descents in North America, began over two years ago and during the time Cody has experienced the highs and lows of ski mountaineering.
Last March Cody was just past the half way mark when he locked in line number 27, Mt Moran in Wyoming, but then his season was cut short by the Covid pandemic.
After a few months' hiatus, Cody and filmmaker Bjarne Salen decided to get back to it and in June the aim was to knock off three lines – Mt Hood, Mt Rainier and Eldorado, all in the Cascades Range in the Pacific Northwest,   which all hold snow year-round snow on the upper mountain. It is a big expedition and sounds pretty straight forward, but for reasons probably only know to Cody he thought it would be a good idea to do the trip on a bike.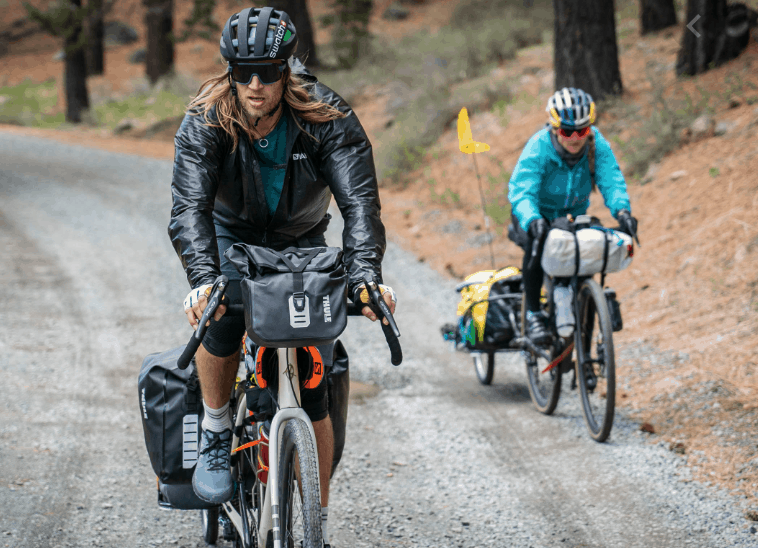 Somehow Cody convinced long term good friend and fellow Tahoe skier Michelle Parker, to join him for the 1600km trip. It doesn't look like fun as the pair dodge massive semi-trailers, take steep dirt backroads, all the while towing 45kilos of equipment, and then climb thousands of feet to take on each descent
Cody and Michelle ski some good spring-like snow and The Mountain Why is another great short film from The Fifty, but it is a seriously tough expedition that definitely had me asking, why?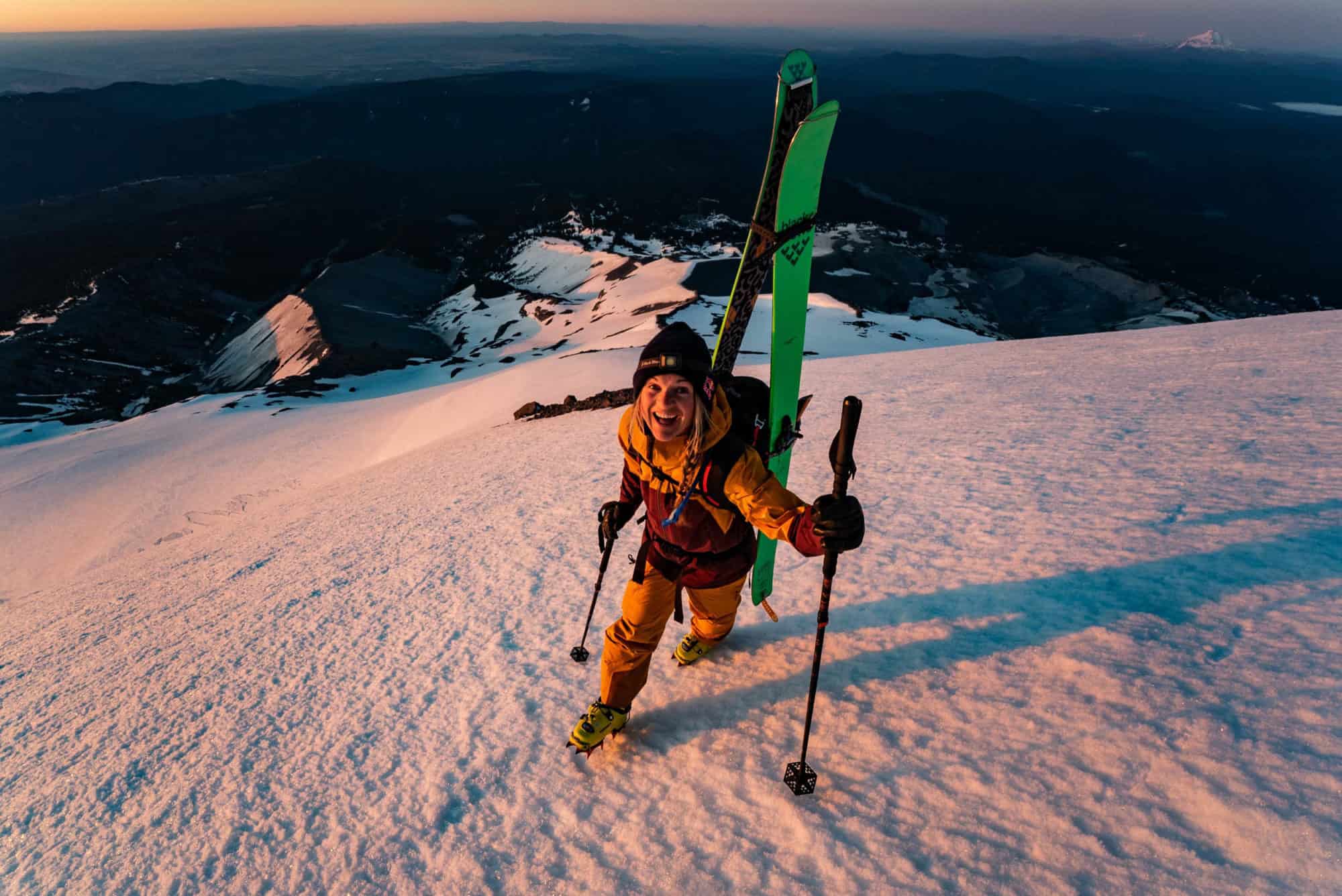 The Fifty documents Cody Townsend's journeys, travels, challenges and each line and mountain listed in the book, The 50 Classic Ski Descents of North America. It's a journey through the most majestic mountains and ski lines in North America along with a unique insight into how skiers make decisions in the backcountry, how they plan, navigate and safely move through the mountains and the people that dedicate their lives to the mountains. Stay up to date on Cody and filmmaker Bjarne Salen's progress on The Fifty Instagram page.