Cold Front Delivers Early Snow and Cold Temps
May 9th, 2022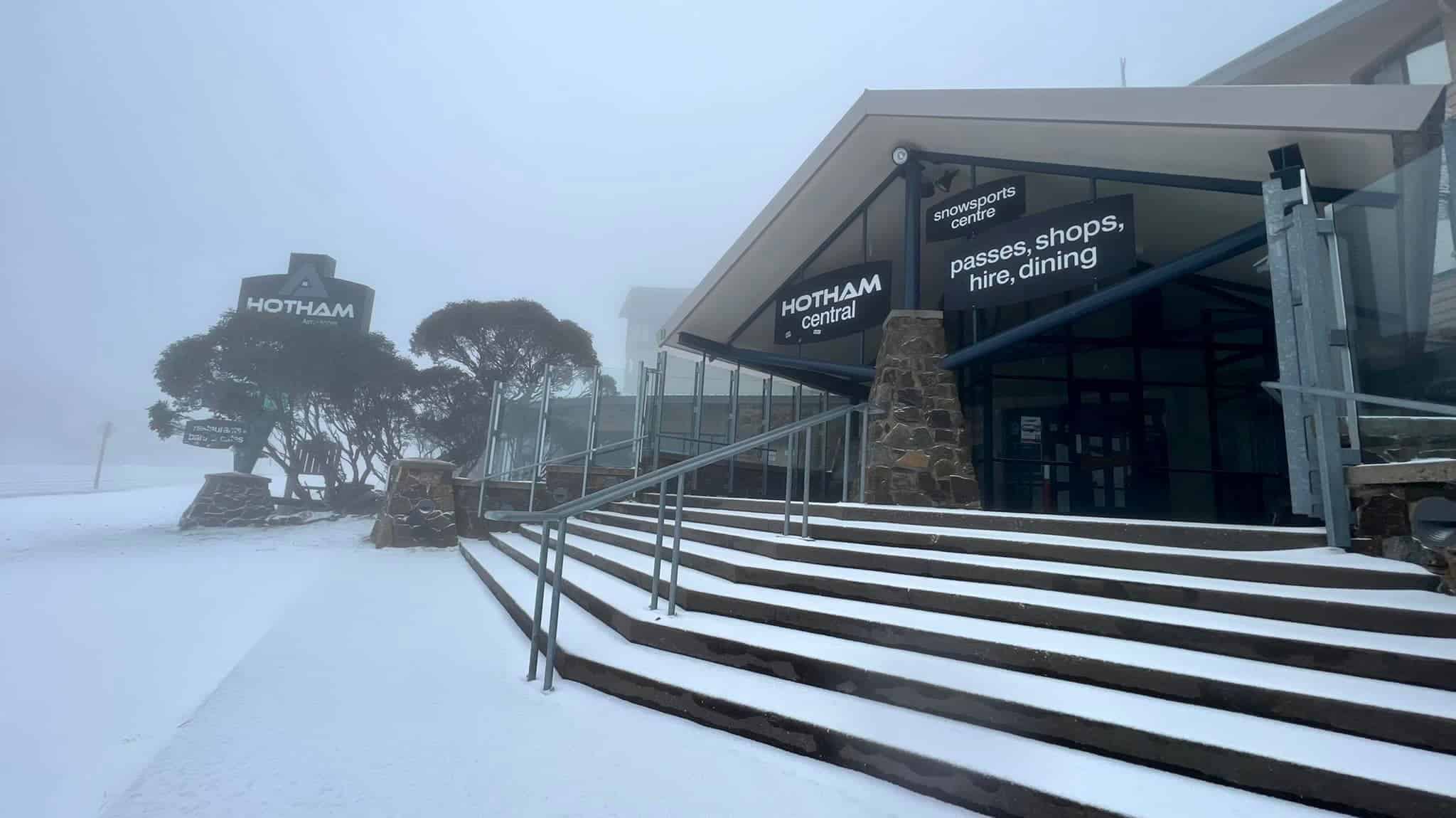 Mountainwatch | Weather
A weak cold front hit the mountains last Thursday/Friday, bringing the first snow of the year with few centimetres of snow, strong winds and cold, sub-zero temperatures.
The front hit Mt Hotham and Falls late Thursday morning with a few centimetres of snow settling on the ground and with the temp dropping to  -4, the snowmakers in both resorts fired up the guns overnight.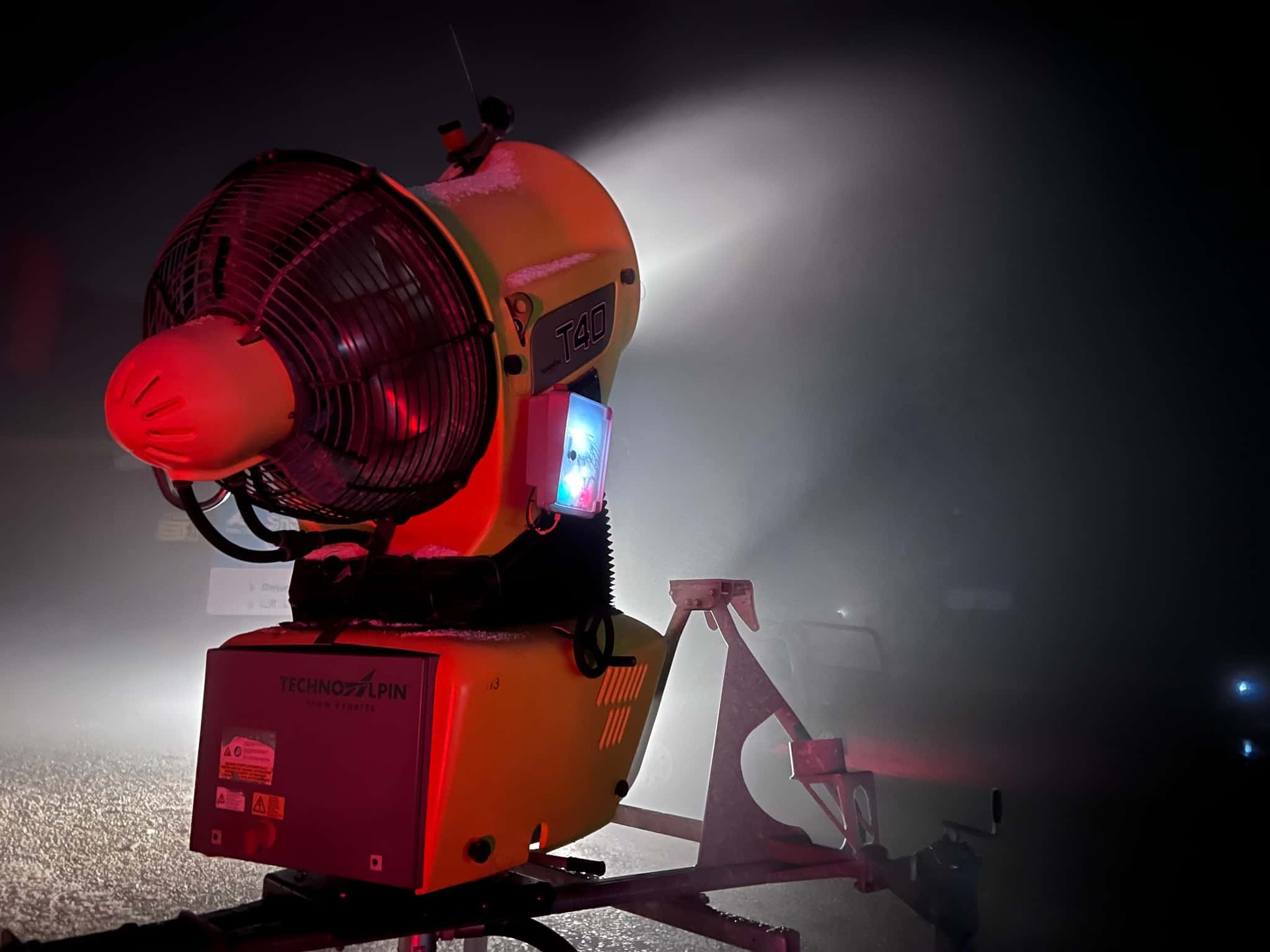 The snow didn't cross the Snowy Mountains until Friday, but Perisher also took advantage of the cold temps on Thursday night to start snowmaking. When the cold front it was accompanied by very strong winds, hitting 95km/hr at the top of Thredbo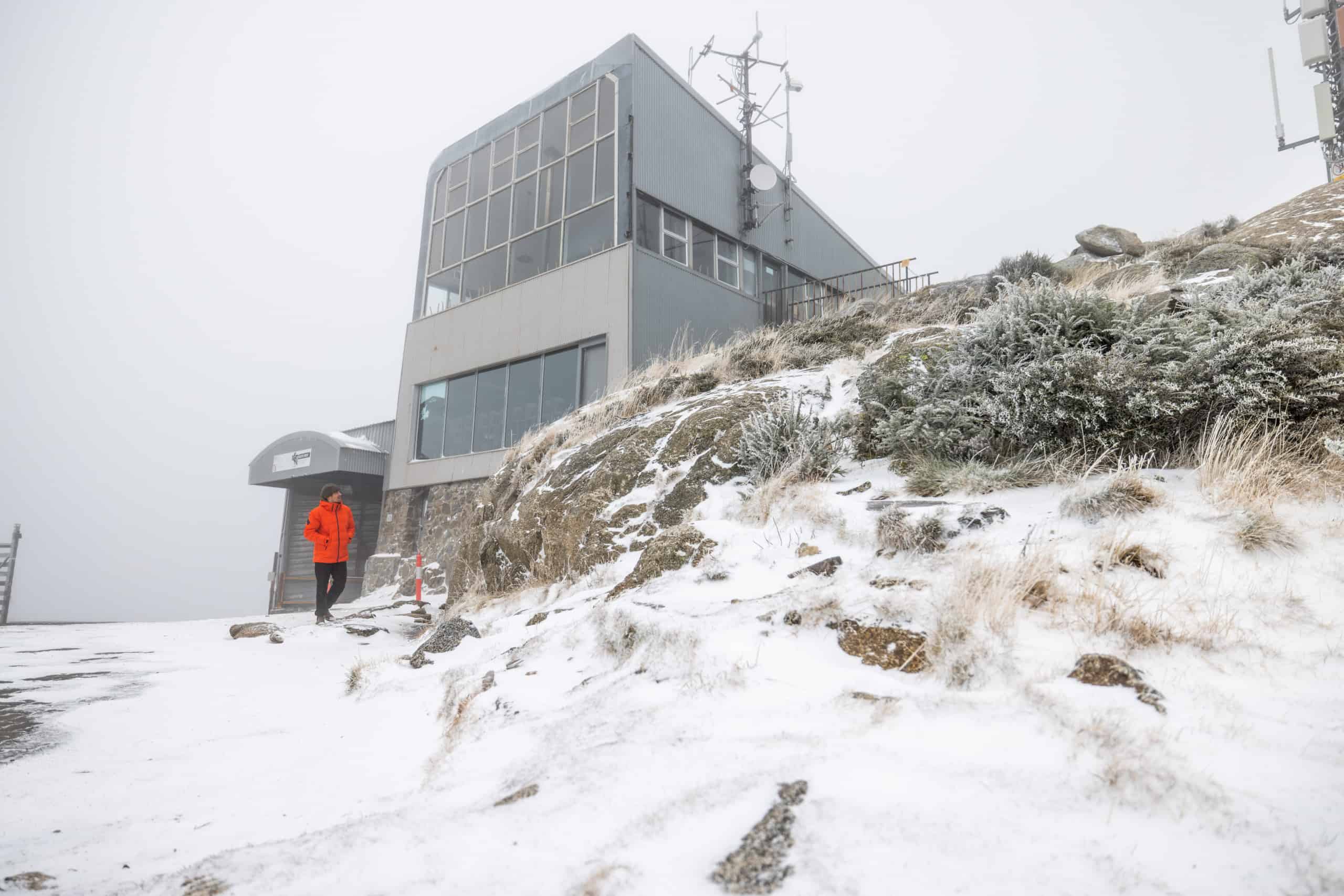 Perisher often starts making snow in early May, but May 5 is the earliest Falls and Hotham have ever commenced snowmaking. The 2022 season is due to start on Saturday June 11, just over four weeks away and all resorts are gearing up their pre-winter preparations.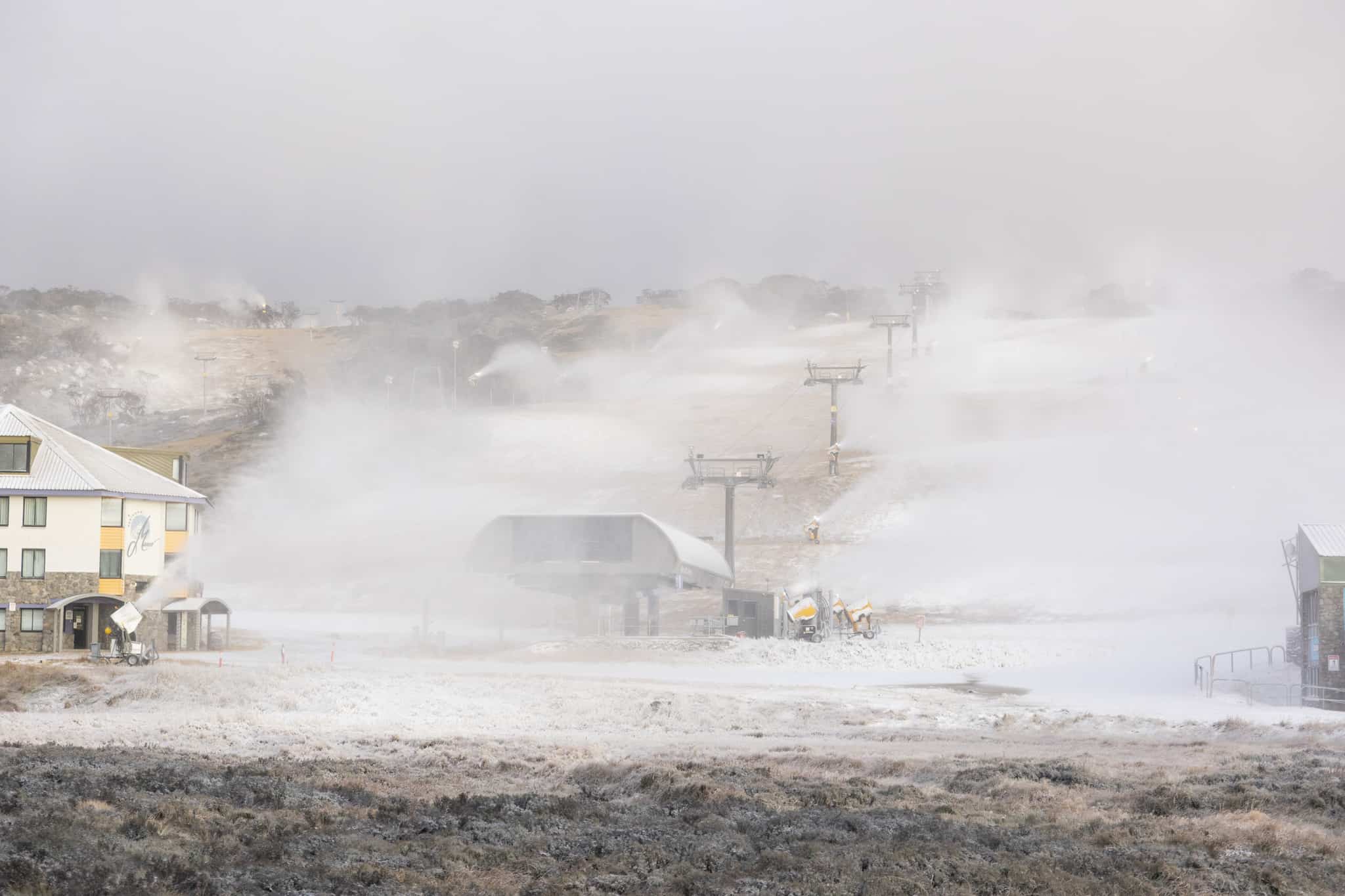 Hopefully we'll see a few more snowfalls and plenty more cold nights for the snowmakers over the next month so the resorts can spin at least a few lifts on the opening weekend.