Depth Perception – A Japan Road Trip With No Promises
October 26th, 2020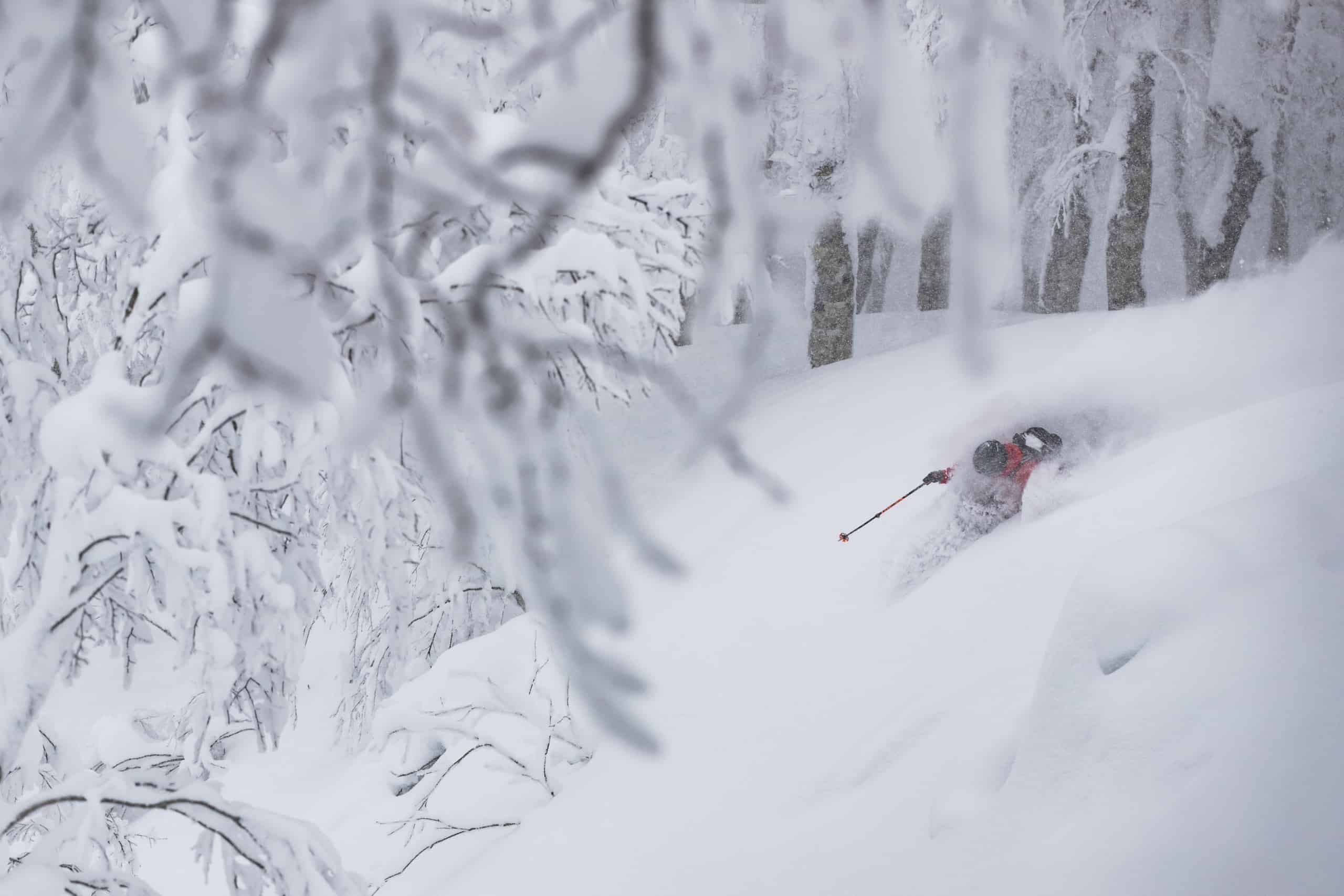 Mountainwatch | Words and captions Drew Jolowicz. Photos Dylan Robinson
Ever thought about a road trip to explore different resorts in Japan? Drew Jolowizc and photographer Dylan Robinson have and last February they made the effort and  scored during the best two weeks of a below-average winter. At this stage it doesn't look like we'll be able to head to Japan this winter, but when Japan does re-open, a road/rail trip like this could be the way to go.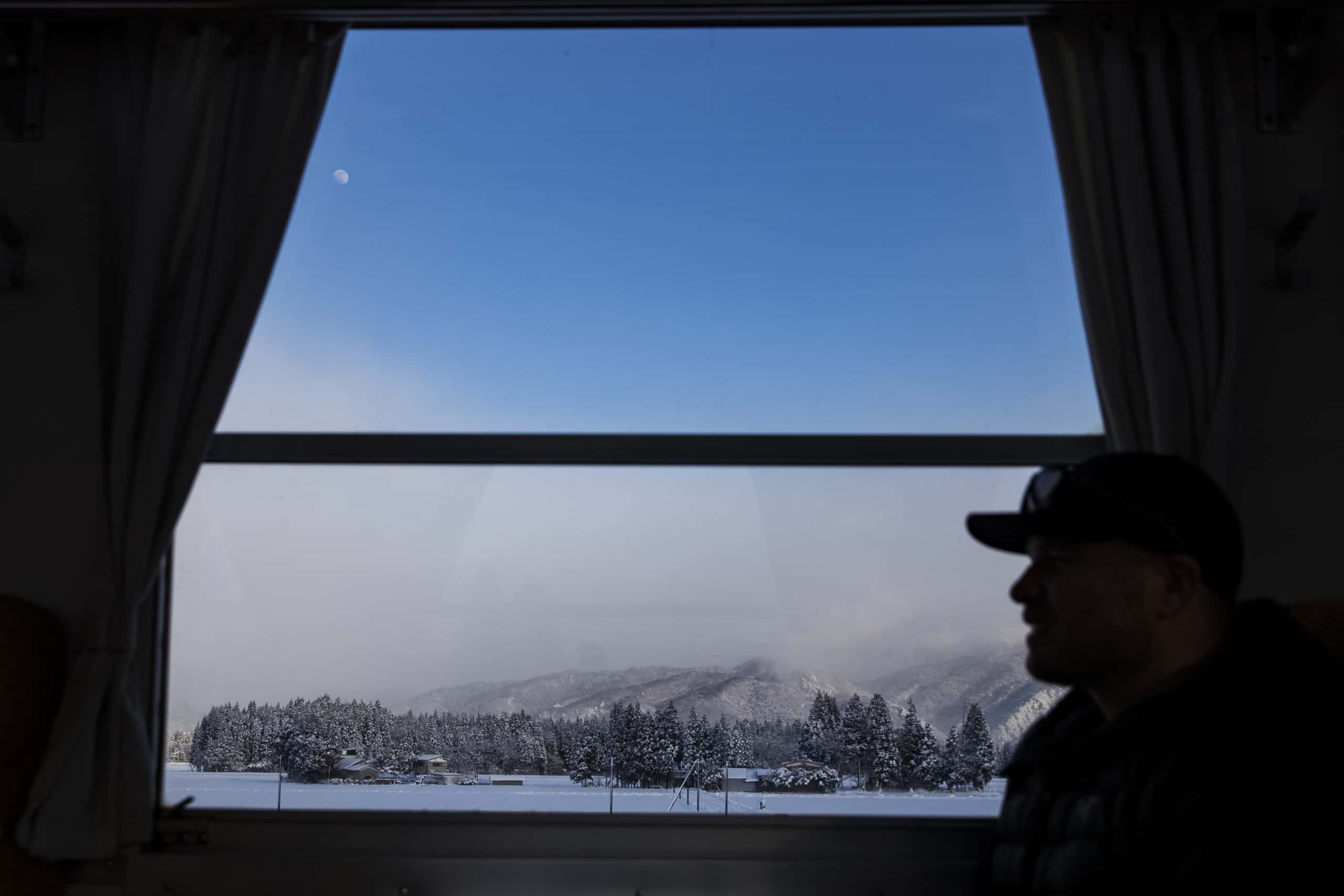 What do you do when you've flights booked to the land of powder, whisky and ramen and just days before you leave there's no powder?   Well, two out three aint bad, I tell myself reassuringly.  Jamming the final unessential items into an already overweight bag I'm thinking, 'It's Japan, it's gotta snow, right?'  I sit on the bag, closing it without breaking the zips. Then weigh it for the tenth time to be sure it's way over the 23kg limit.  Time to head to the airport and run the gauntlet at check in.
Joining me on this trip is Dylan Robinson, a brilliant photographer who's been plying his trade at Hotham and producing some amazing images. We've had this trip planned for months. Two weeks on the road in the Land of The Rising Sun with no fixed abode, chasing pow!
Only there was a problem.  As of late January, both Honshu and Hokkaido were experiencing unseasonably mild temps and one of the worst starts to a season on record.  Valleys usually white, were green and completely devoid of snow. Cities often burdened with too much snow were having to bring truck-loads in to prop up winter ice festivals.  When snow did fall it was usually confined to higher elevations with rain lower down.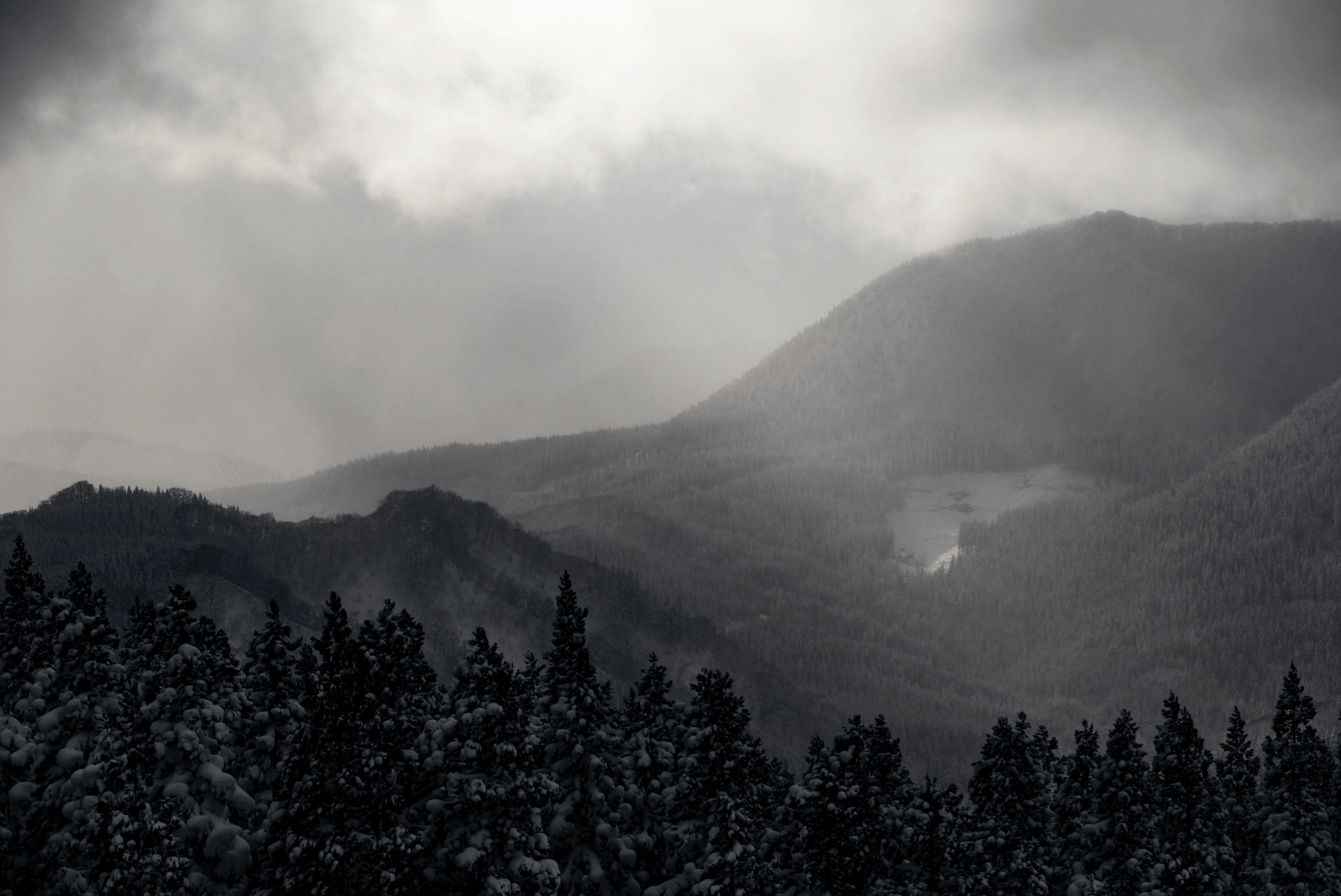 Dylan and I would speak over the phone every few days.  "How's it lookin?" he'd ask.
"Yeah great, forecast looks unreal," was my standard response.  Meanwhile I was scanning the fine print on my cheap travel insurance looking for a way out.
They say fortune favours the brave and as luck would have it a juicy looking Siberian storm was due to hit soon after we arrived.  A more traditional looking system, this one had guts. Timing was of the essence.
Originally the plan was to start in Central Honshu and work our way north checking out the Iwate and Akita prefectures.  However, lean times in Nagano called for a last-minute change to this itinerary.  Straight to Iwate it would be and the resort of Appi-Kogen.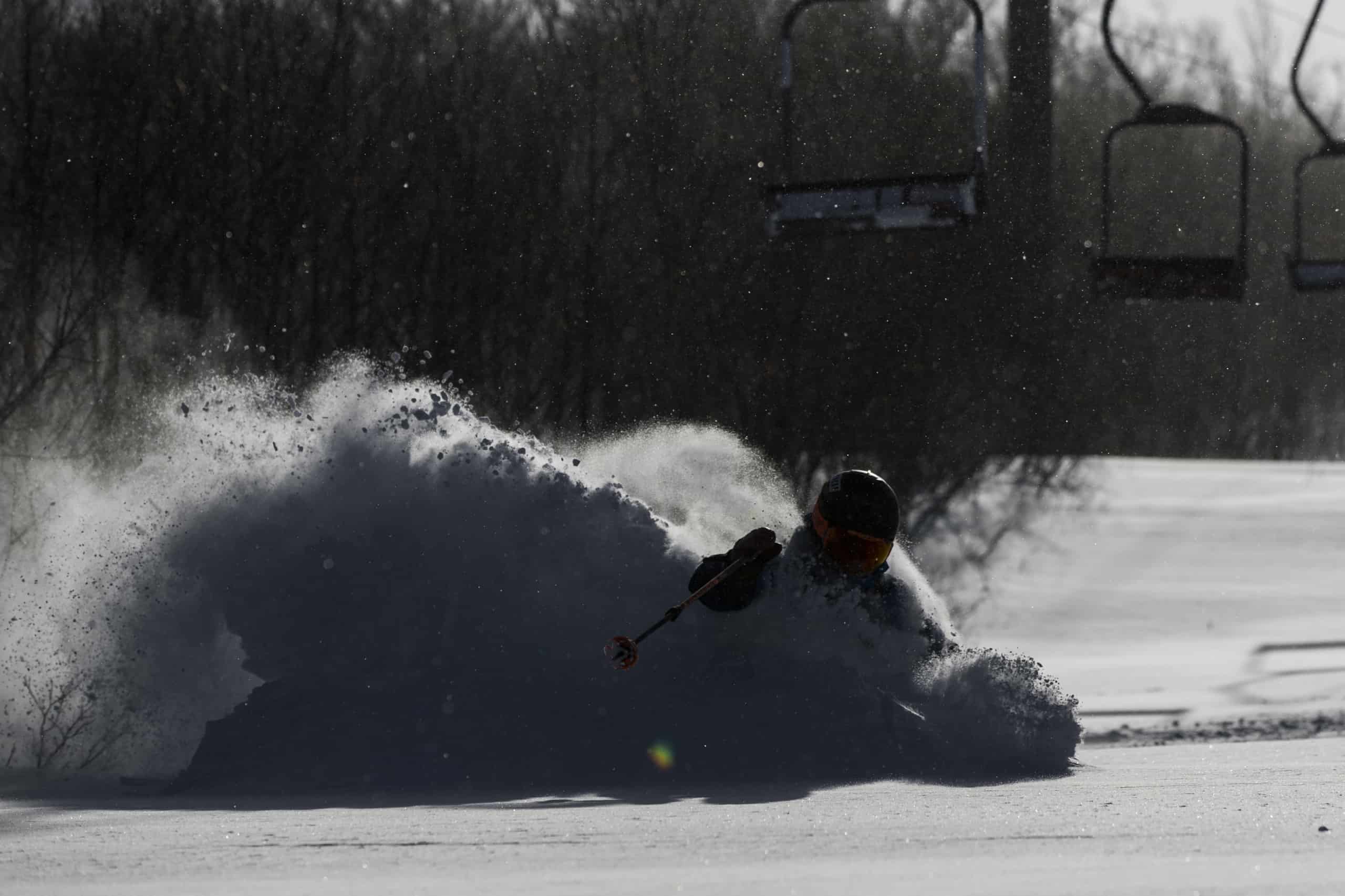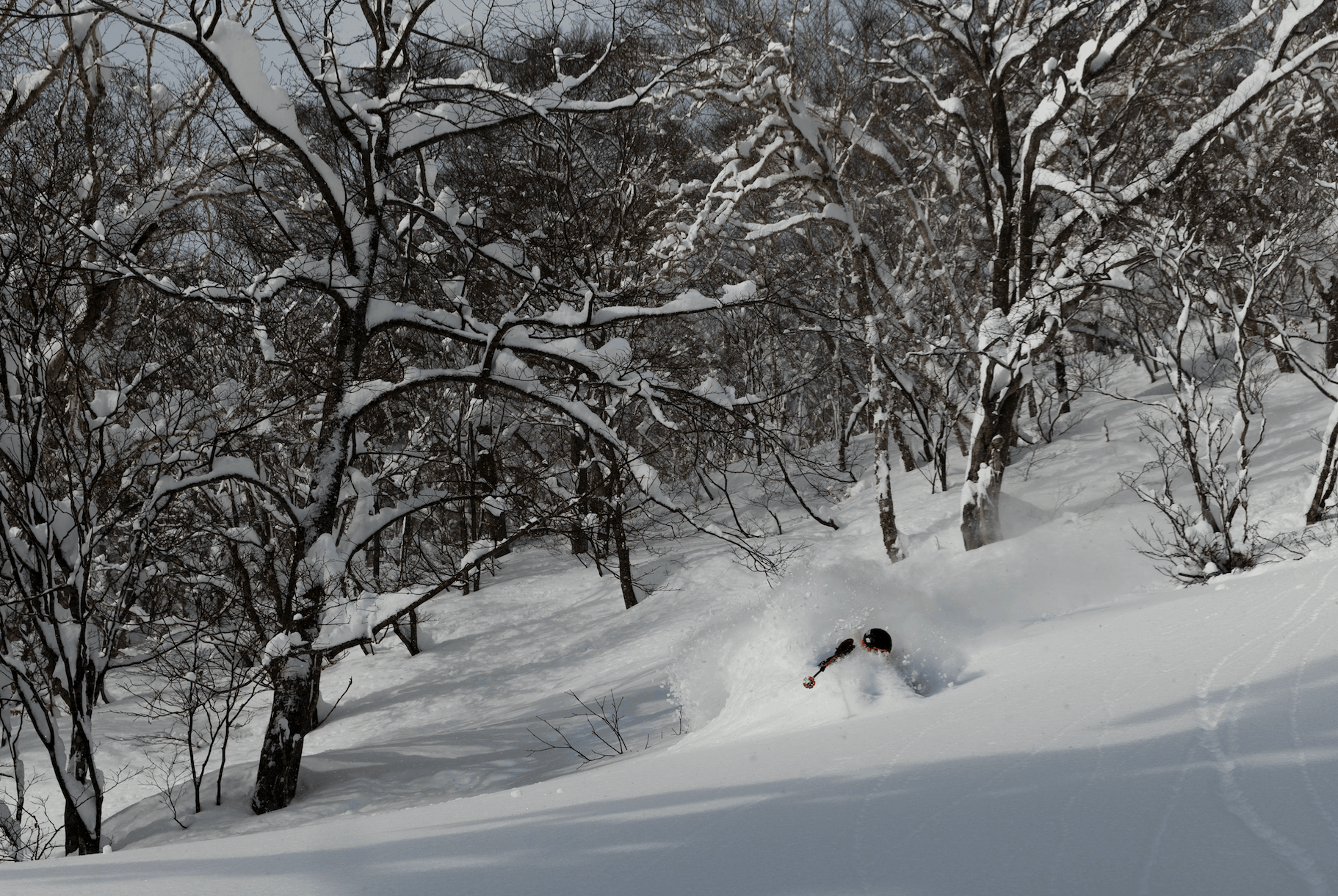 Appi, as it's affectionately known, already had a healthy base and there was big snow in the forecast for when we arrived.  The storm delivered in spades and it was like being in a snow-globe, the snow piling up fast.  Occasionally the clouds would part to reveal the regions picturesque rural landscape, but they proved to be mere sucker holes as the snow would sweep back in from the Sea of Japan.
And the skiing? It was deep.  'Appi' is the ultimate all-rounder in terms of terrain mix and layout, a product of the '80s bubble era where you can take your pick – groomers or trees? We went in search of the later.  Every day we woke to a complete reset and a blank canvas of fresh snow, with tracks erased from the day before.
After four days of coming up for air in Iwate, Akita was next on the agenda.  I'd heard about a place called Ani which had a reputation for receiving ridiculous amounts of snow and was basically deserted.  The ideal combination.
Travelling through Akita was an adventure in itself.  After hopping off the fast, sleek Shinkansen at Kakunodate station we transferred onto what we affectionately dubbed the 'Yellow Submarine'.  This single carriage clunker was bumpy, slow and the complete opposite to a bullet train, but it was epic!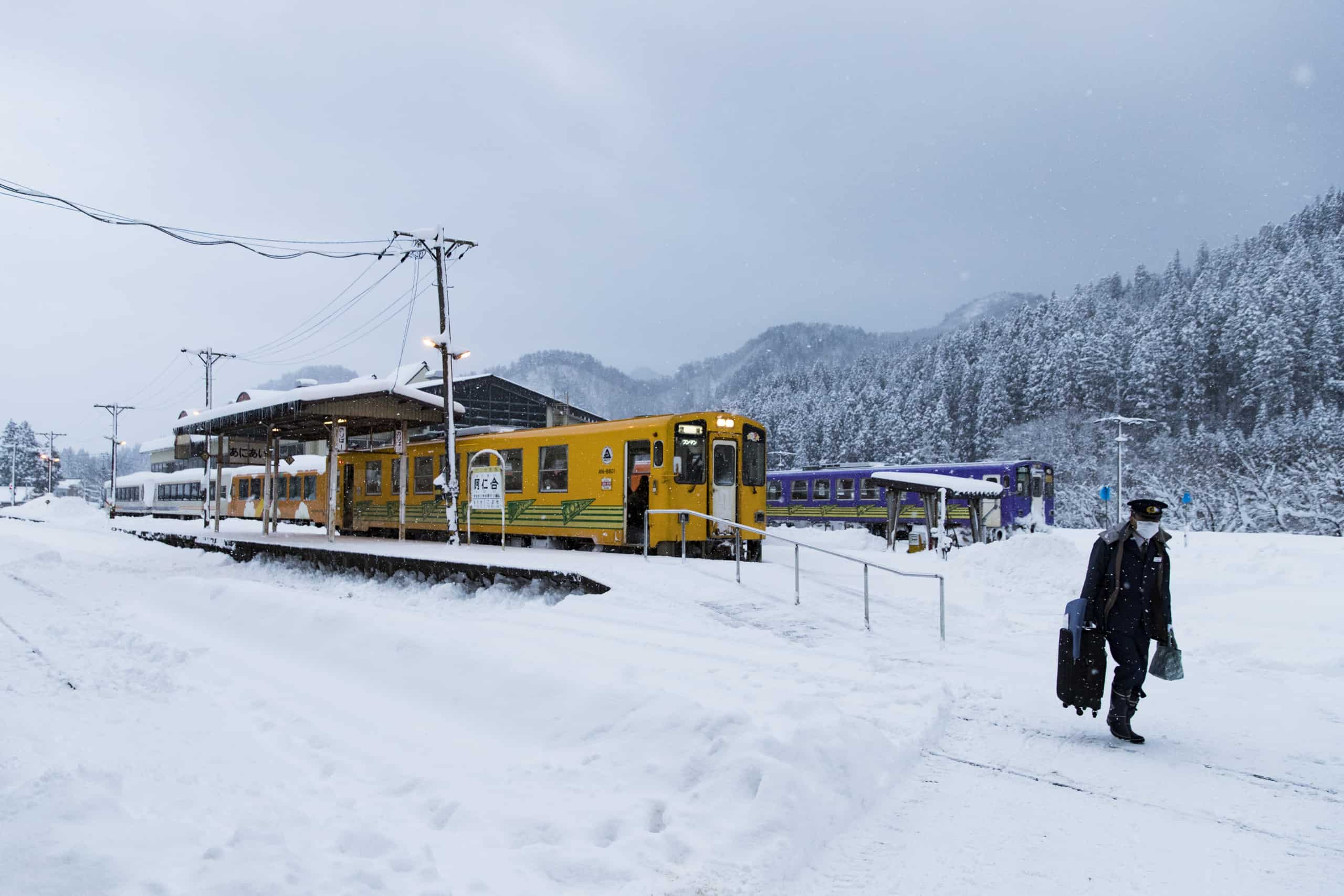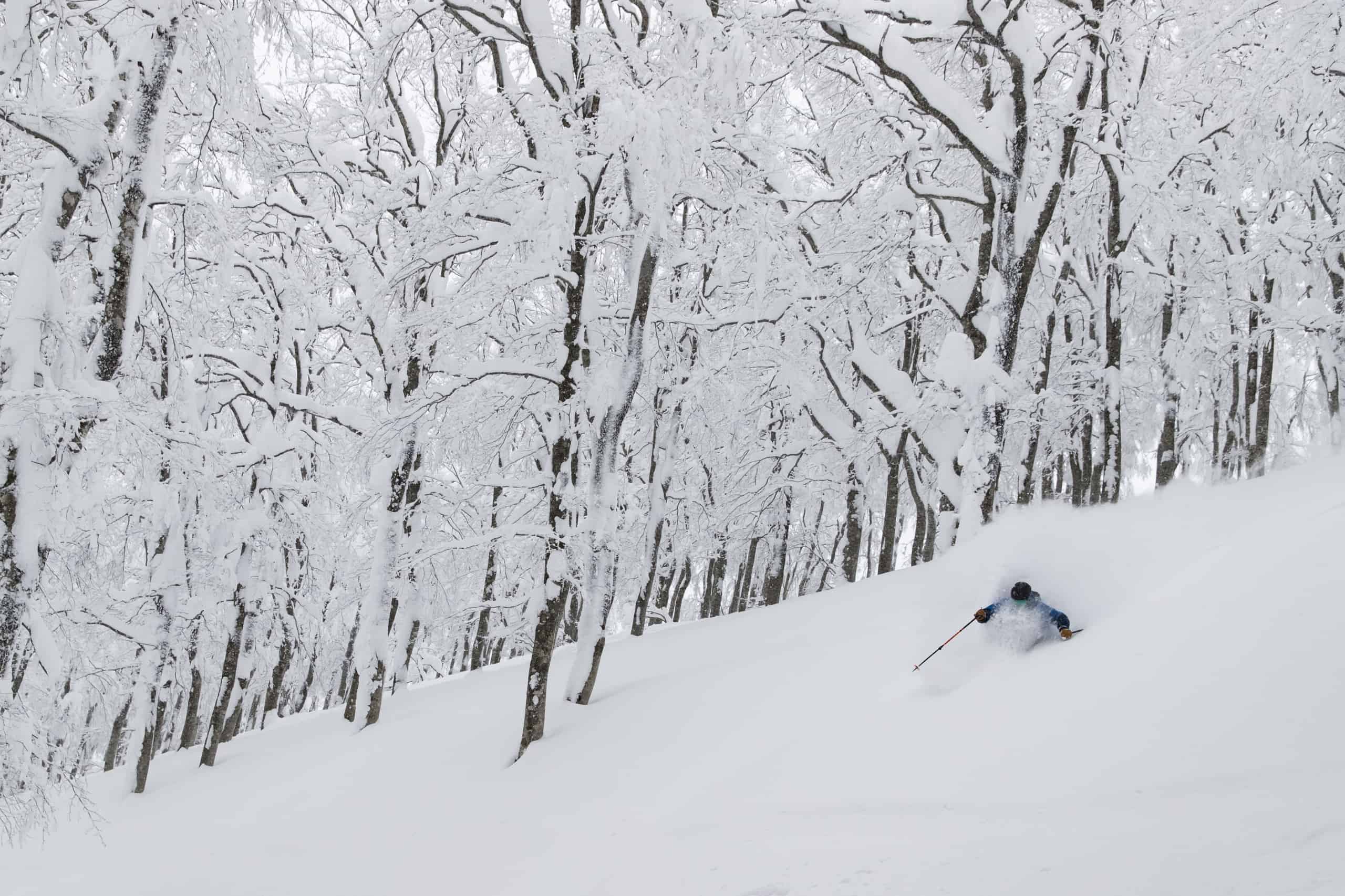 This was a gateway into the old Japan.  A more traditional Japan where everything moved at a slower pace. Local town folk could be seen precariously perched atop cottages and barns shovelling snow.  The mountains were stunning, a mixture of mature pine forests and Japanese beech trees – we'd found our powder nirvana.
Our local guide, Yu Sato from 'Riki Japow Guide' services, checked in with us when we arrived.  When quizzed on conditions his reply in broken English was, "Heavy snow every day. It's deep, almost too much." Sounds all right to me, I thought.
What was to follow was ridiculous.  Over the head, classic blower Japow!  At times it felt as though we were the only ones skiing, lapping the deep empty through stunning forests. This was Japan of a bygone era, the one we were searching for.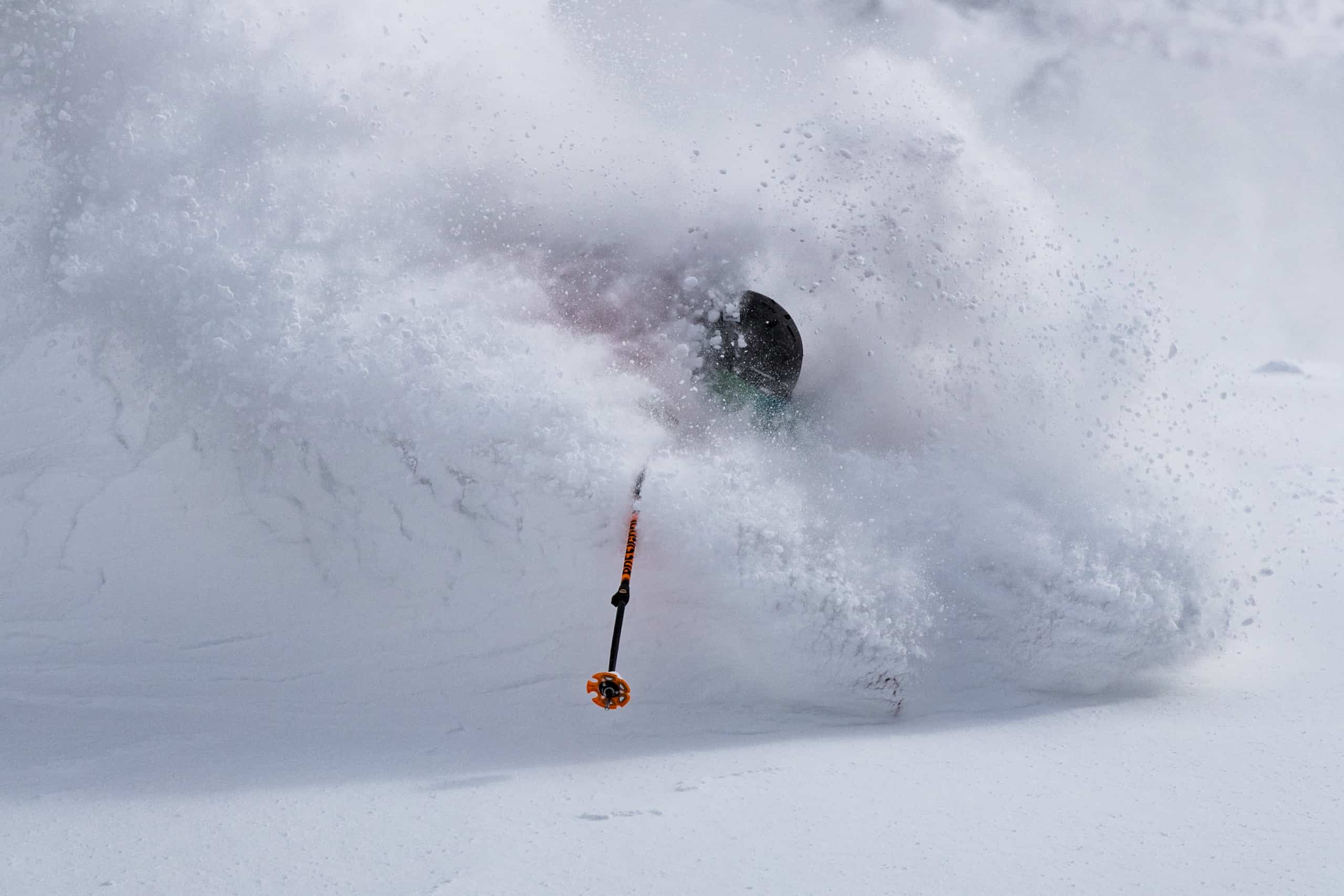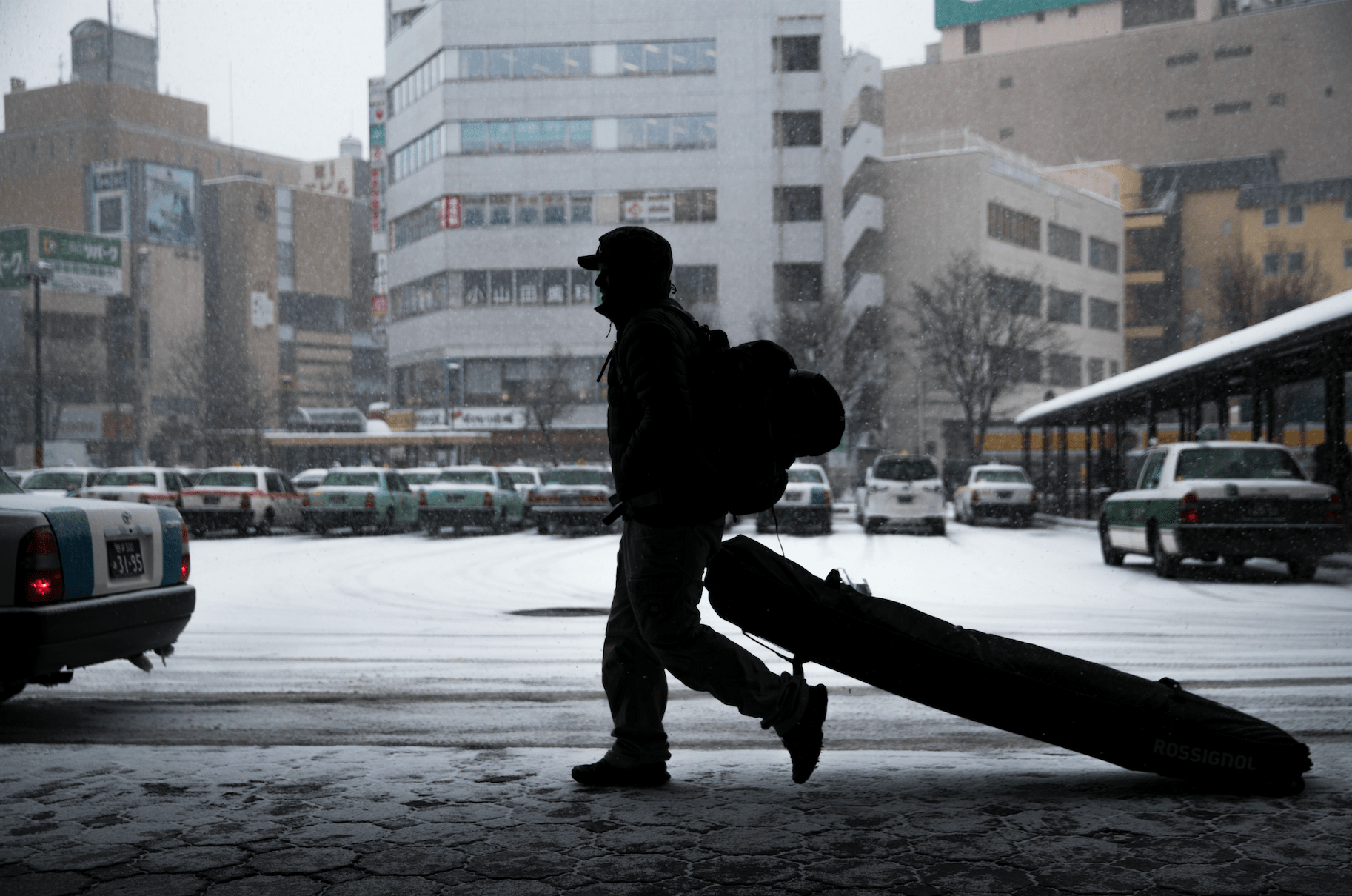 It was tough leaving Akita considering the stellar conditions, but my phone had been lighting up for days with messages from friends in Nagano saying, "Get down here, it's good!"  After a day of train-hopping, we made it to Nozawa Onsen, our final stop.  The lucky streak continued with snow starting to fall. Yes, it was busier than years gone by, however the village famous for its natural hot springs has done an amazing job maintaining its rich culture and tradition.
On our first morning the alarm sounded at 6:00am and I opened the curtains.
"Dylo get up, it's hammering down!"  There was a foot of new snow in town and close to double that up top and the race was on to the gondola station.  Wasting no time, we dove straight into steep, deep trees in familiar haunts. It was on, like really on, and locals were claiming the day of the season. Talk about timing!
To describe Japan's winter this year would be polarising and depending on timing, opinions would be vastly different.  For the most part it was below average (well below in some regions), but this isn't to say there weren't some highlights.  For those lucky enough to score the first two weeks of February the memories will be fond.  Either side of this epic fortnight, however, opinion would probably be different. That's the reality of 'depth perception'.
This story first appeared in the 2020 issue of Chillfactor magazine.