Gear Guide: The SLOPES App – Precise Interactive Tracking Of your Day on The Hill.
August 20th, 2021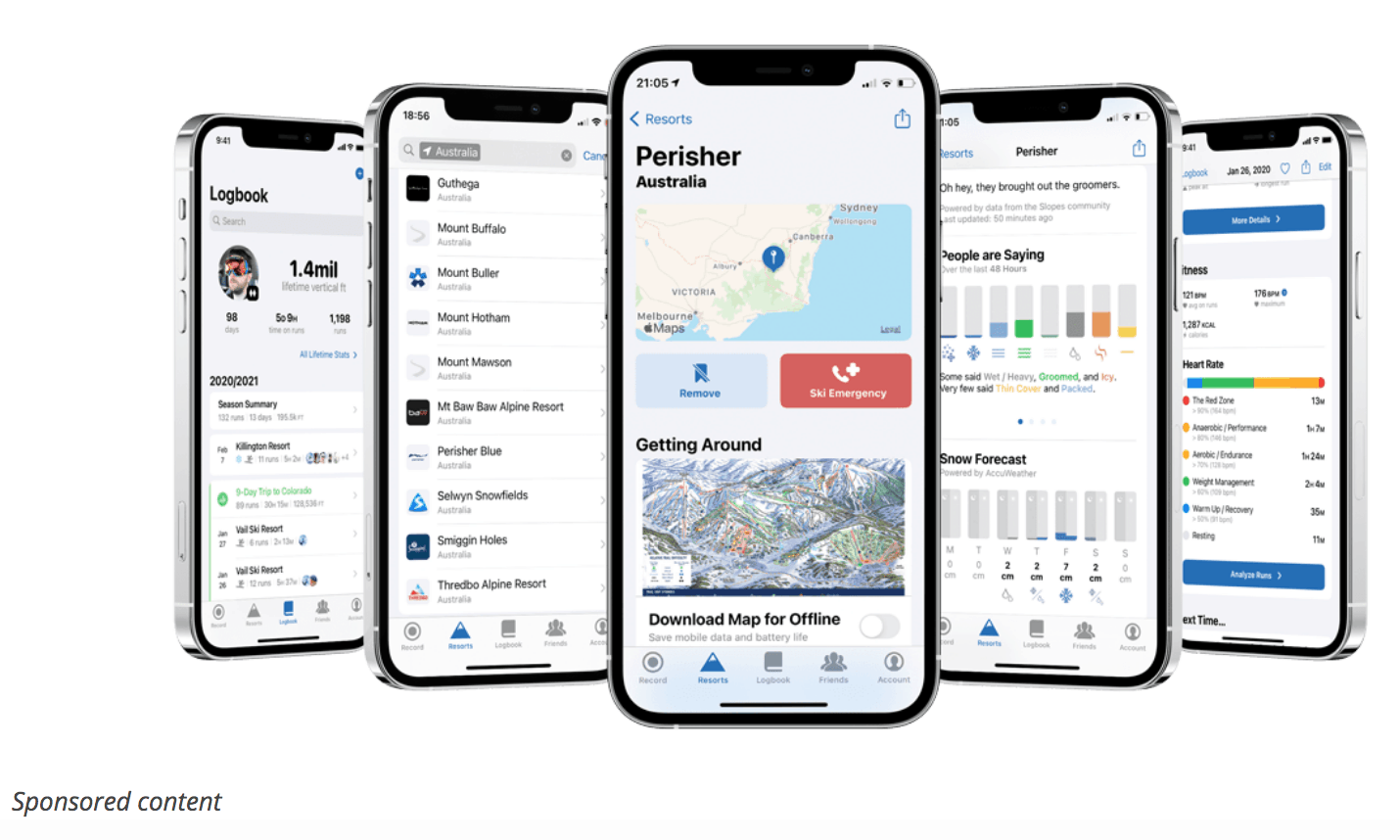 Mountainwatch | Reggae Elliss
This app is proving to be a lot of fun and is incredibly precise at tracking your day on the slopes.  Just hit the record button at the start of your day, leave your phone in your pocket and away you go. 
The standard app is free to download on App Store and Google Play and allows you to check your top speed, length of runs, timeline of all lift rides and interactive run replays on a standard map. However, the premiums pass offers a lot more with precise run-by-run stats, 3D interactive maps, health stats and other advanced data.
The record it gives you of your day's skiing is comprehensive and it doesn't miss a moment. Last week I was at Perisher for a few hours and made a point of moving around and covering a lot of terrain in the different resort areas, making my way from Mount Perisher across to North Perisher and then over to Blue Cow. Starting with a few laps over at Eyre I headed down Pretty Valley to the Interceptor, did one there before heading into Blue Cow for a few off piste runs around the Ridge Chair. Turns out I did 14 runs, the longest vert was 343m, my top speed was 62.8km/hr and I skied a total of 16.6km.
On Saturday I used it Thredbo and was only on the hill for an 1hr 22 mins, skiing 8 runs with 31 minutes skiing, 41 minutes on lifts and 7 minutes standing around, longest vert was 673m with a top speed of 69.9ks and the longest run, from the highest lifted point at the top of Karels T-bar to Friday Flat was 3.4ks and skied a total of 12ks. I don't mean to bore you with the stats, but you get the drift.
The 3D interactive map gives you a full replay of each run and it automatically identifies lift names, time spent on the lifts and all your movements – descents, riding up the lift, traversing – and watching an entire replay of your day is and is pretty cool. Slopes has its own data and content for over 2000 resorts world-wide with trail maps, resorts stats and the contact number for ski patrol.
Last weekend I invited Watkin McLennan on board as a "Slopes friend" when he was skiing Buller and I was in Thredbo.  The comparison was interesting and while we were in two different resorts you can still go for bragging rights and compete on a leader board for the day or over the season for things like most vertical in a day, distance skied, top speed and who has spent the most time on the slopes. Watkin got me on vertical and speed.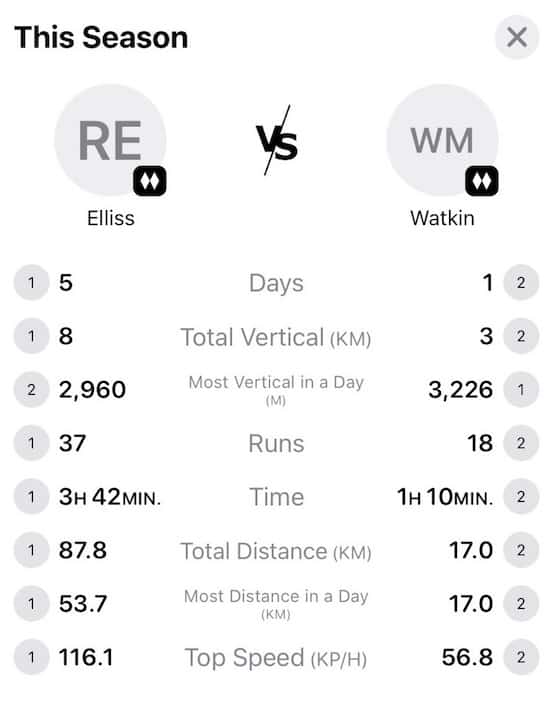 "It's super easy to use," said Watkin. "At the bottom of each run I'd try and guess my top speed. It turns out some of the runs where you feel like you're going fast, you are actually not. I'm looking forward to using over the season – it'll be cool to see how my stats build up."
The logbook records your stats each time you use the app and gives you a great overview of your season – with a summary on days and dates skied, different resorts skied, the number of runs time on hill. If you have several seasons recorded, or you imported data from other apps  you get to see your lifetime stats.
Slopes is free to download on App Store and Google Play and tracks your runs, vertical feet, speed and interactive run replays on a standard map. The premium version gives access to the 3D interactive maps, run replay, health stats and other advanced data. Slopes premium is available as an annual pass or as a single day option and there is a 7-day trial on the below subscription options, complete free.
Premium version on AUD is:
Slopes Premium Unlimited – $40.99
Slopes Premium Family Plan – $65.99
Slopes Trip Pass – $22.99
Slopes Single Pass – $5.99