Grasshopper's Weekly North America Forecast, Feb 27 – Deep Powder for the Northwest and Rockies again, and The Sierras Will Break Their Drought
February 27th, 2020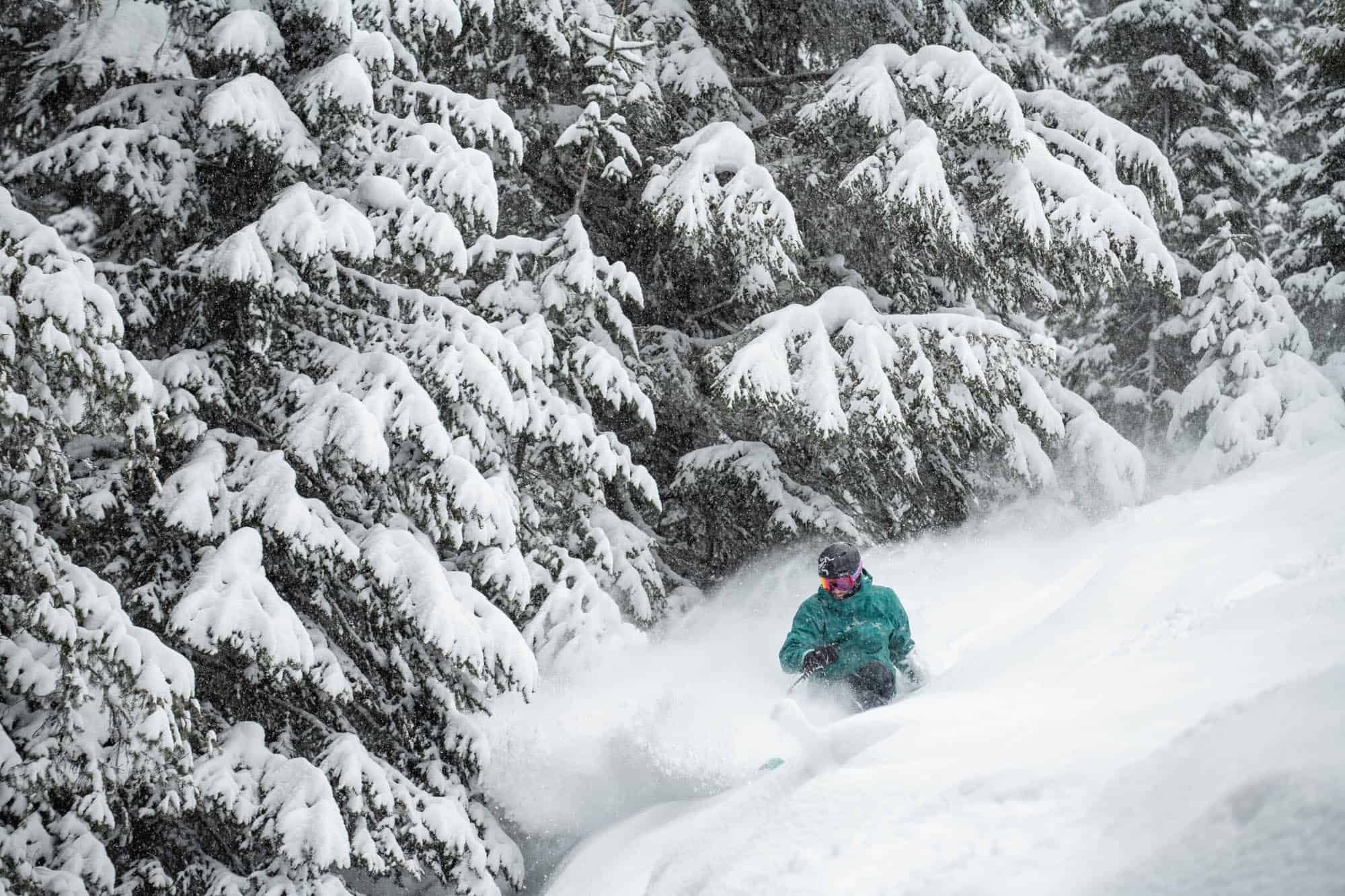 Mountainwatch | The Grasshopper
Valid Thursday 27thFebruary to Thursday 5thMarch (North American time)
This week will see two storms come barreling down from the Pacific Northwest, each bringing a flood of cold air and heavy snowfall all they way down to the bottom of the Rockies in New Mexico.
The first one will take place this Friday through the weekend into Monday. It'll finally end the Long Drought in the Sierras, with 5-15cm falling Sunday evening into Monday morning. It's not much and is less than earlier forecasts, but we'll take it.
The next snowstorm will follow a similar path and get underway Sunday and Monday, eventually dropping its last flake over the southern Rockies late Wednesday. This one will miss the Sierras, but will leave more snow elsewhere than the first one.
As usual, it'll be the Pacific Northwest taking home the deepest powder with totals up in the 50-75cm range at some resorts, while 20-30cm+ can be found at resorts throughout the Rockies.
 Thursday, Feb 27 – Friday, Feb 28
A front sitting over the Coast Mountains of Canada will spin into a low, turning light snowfall over most Canadian resorts into heavier falls during the latter half of Friday as cold air spreads inland and south. Snow will also spread to the Cascades with heavy falls, then Idaho and Montana overnight.
Remaining areas will see blue sky under high pressure.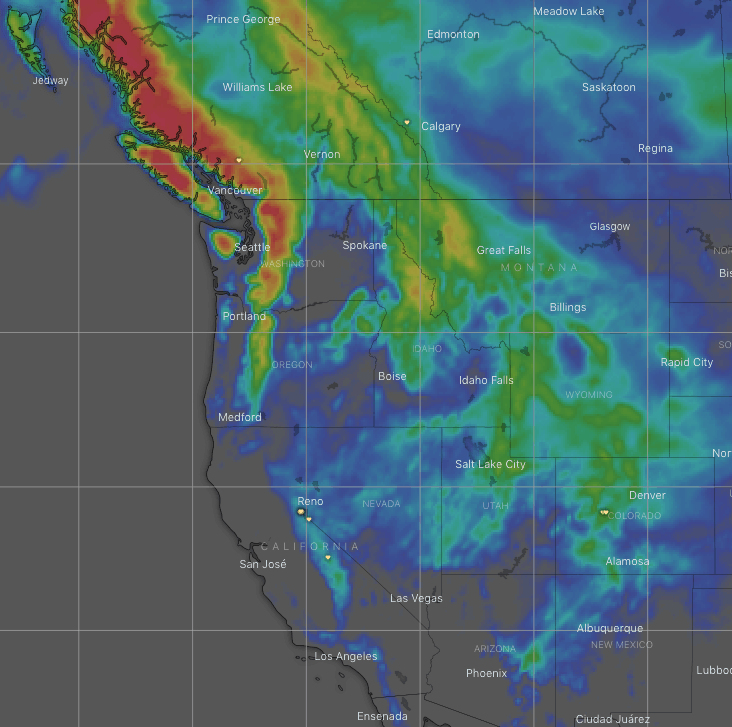 Saturday, Feb 29 – Monday, March 2
Cold air will continue flooding southwards and inland, eventually reaching the Sierras and central Rockies Saturday evening and night with light-moderate snowfalls. Snow will finally reach New Mexico during Sunday, with good falls there before the storm exits later on Monday.
While that's happening, the next storm will spread more snow over resorts in Canada, the Cascades, Idaho and Montana during Sunday and Monday. Temperatures will become mild for a time after the initial warm front, but will drop again behind the cold front.
Tuesday, March 3 – Thursday, March 5
The northern snowstorm and its cold airmass will spread down over the central and southern Rockies during Tuesday while departing the north. Snowfalls will linger in Colorado and New Mexico until the latter half of Wednesday, by which time we'll be saying "so long and thanks for all the powder"!
Next Thursday should see the next storm rolling in from the northwest. This one looks juicy with a lot of cold air packed in behind, so we can keep our hopes high at this stage.
That's all this week guys, see you next Thursday.