Grasshopper's Australian Forecast, July 1 – A Windy Couple of Days, Followed By a Couple of Calm, Sunny Ones
July 1st, 2019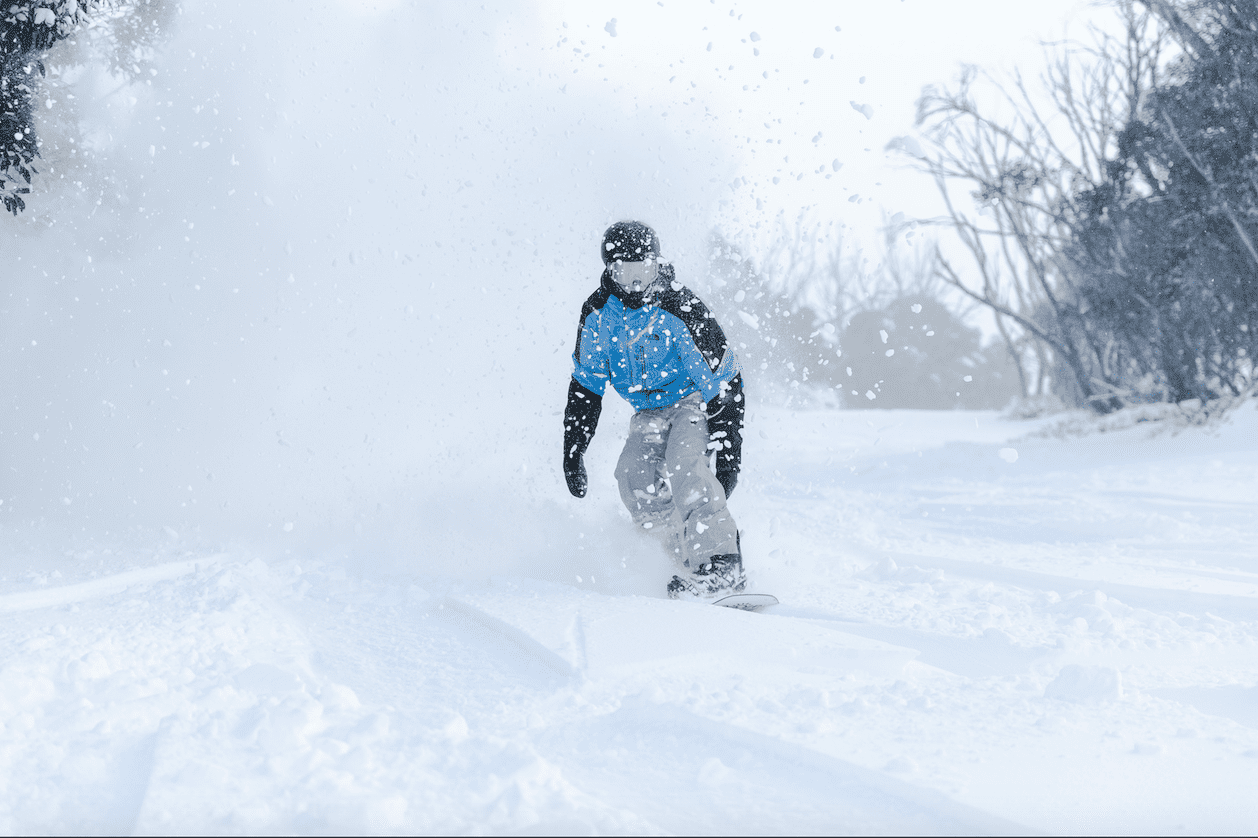 Mountainwatch | The Grasshopper
Monday, July 1
Synoptic Outlook
High pressure to the north will give us nothing but strong W-NW winds and a bit of cloud today and tomorrow as it fends off an approaching front; Vic resorts will see a snow flurry during Tuesday if they're lucky. Winds calm down on Wednesday as the high loops around to the west of the Aussie Alps and ends up over Tasmania, then drifts out into the Tasman during Thursday.
Image of The Day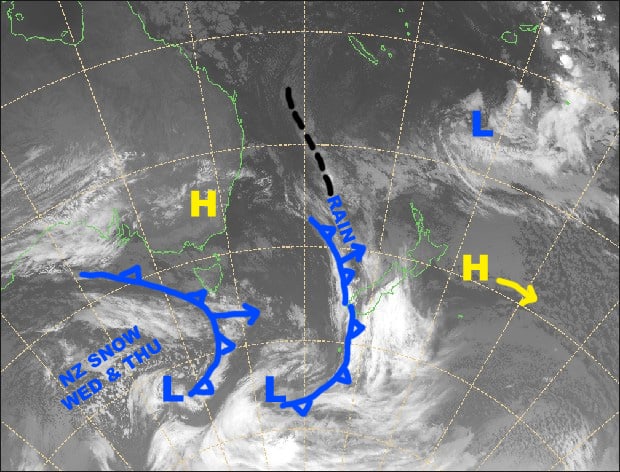 Monday 1 July
Wrap up warm today, because chilly temps and NW winds that rise to gale will make it feel well into the negatives. The sun won't bring much reprieve either, as there'll be cloud hanging about NSW resorts and some high cloud will come in overhead later this afternoon.
Tuesday 2 July
A fine day on NSW resorts. Partly cloudy for Vic resorts, with a possible snow flurry during the latter half of the day. Strong to gale westerly winds will start to abate, but keep wrapped up warm.
Wednesday 3 July
A mostly sunny day, but Mt Baw Baw will be stuck in a bit of cloud, as light southerly breezes turn to the east.
Thursday 4 July
Another mostly sunny day, but easterly breezes might push cloud over NSW resorts.
Extended Outlook
The Aussie Alps will be sandwiched between the sluggish high in the Tasman and a low approaching from the west during Friday and Saturday as winds turn to the north and strengthen. Unfortunately, as we see all too often, the low dips to the south, while its front extending north gives us a dousing of rain. Following up behind that, however, a more promising system could hold some fabled snowfalls around mid next week – cross your ski's and poles.
That's all from the Grasshopper. Wanna keep your finger on the pulse of all things snow? Join my weekly email list by filling in the box on my forecast page. If you have a question or feedback for me, hit me up on facebook.