Grasshopper's New Zealand Forecast, June 21 – Wet on Ruapaehu today, Snow Sunday. Sun and cloud Elsewhere
June 21st, 2019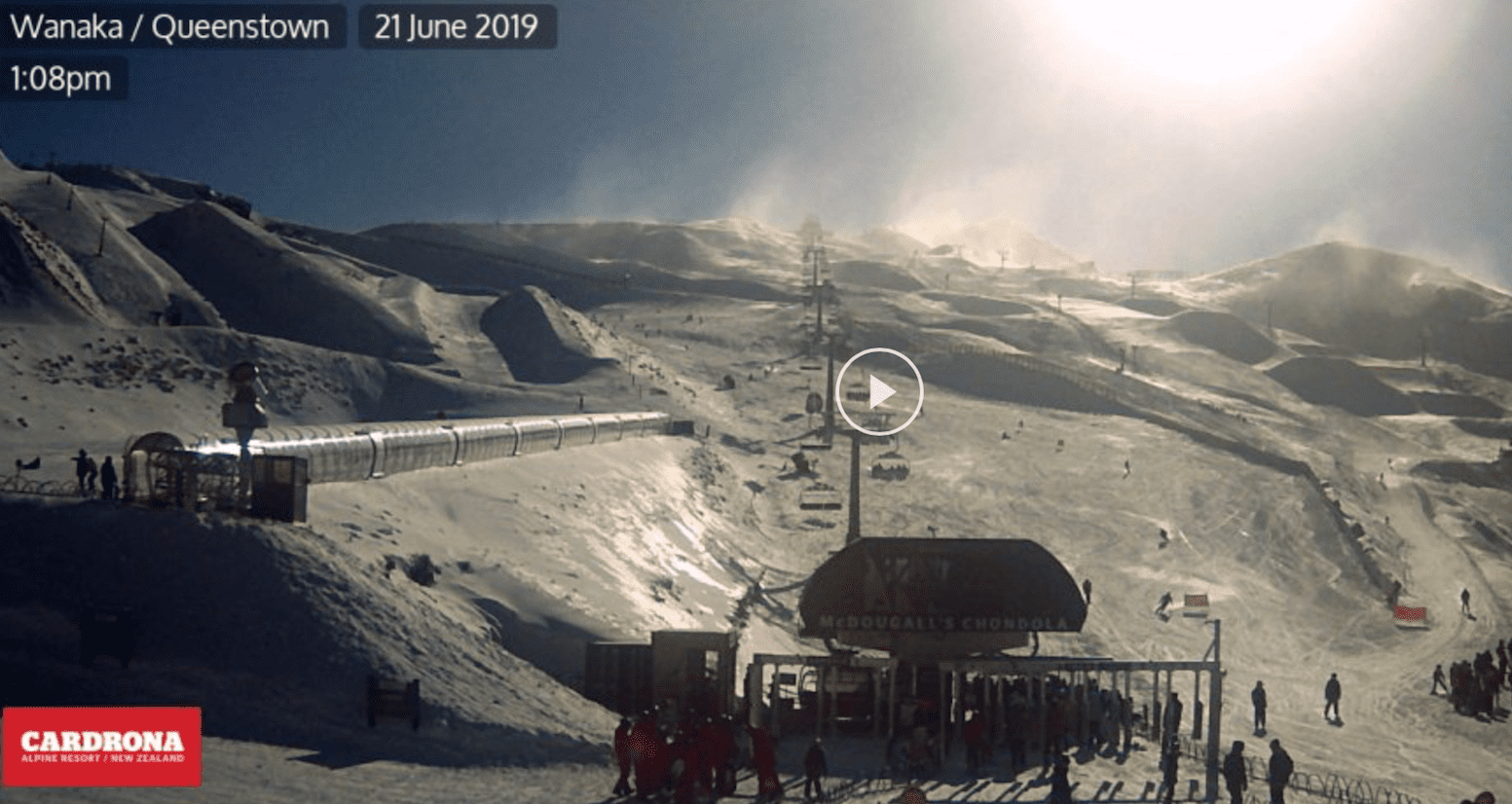 Mountainwatch | The Grasshopper
Friday, June 21
Synoptic Outlook
The front passed over the South Island during the latter half of yesterday and has left a super light dusting of snow over the Southern Lakes, while wet stuff fell on Canterbury. The front is passing over the North Island as we speak and it's Ruapehu's turn to get wet. The low itself is parked off the SW of the country and will slide north off the west coast on Saturday, then cross the North Island during Sunday with light-moderate snowfalls lined up for Ruapehu, accumulating to around 15-25cm. A high then enters the Tasman Sea and extends a ridge over NZ to settle things down.
Image of The Day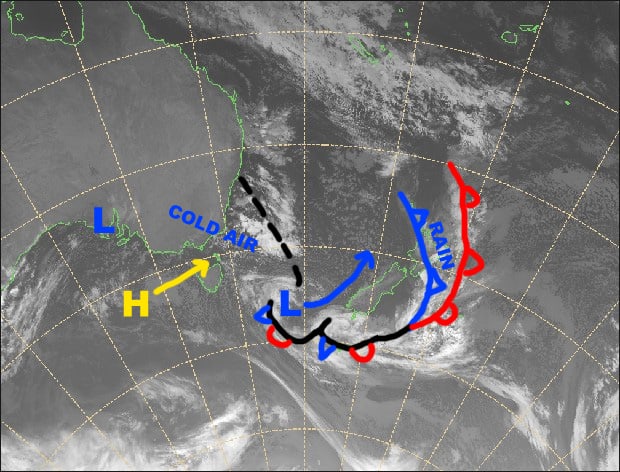 Friday 21 June
A partly cloudy day for the Southern Lakes and there'll be the odd snow flurry creeping over from the west later this afternoon. Canterbury is oh-so-fine, while rain and drizzle will continue to fall on Ruapehu throughout the morning, falling as snow only on the uppermost slopes. Strong-gale NW winds over the country, easing on Ruapehu.
Saturday 22 June
A bit of sun and a bit of cloud for all ski fields. Most of the cloud will be high based so it'll only add to the ambience. NW winds over the South Island die out during the morning, while a light SW-W breeze blows over Ruapehu.
Sunday 23 June
It should be mostly fine above the cloud on Southern Lakes fields and a SW breeze will kick in during the afternoon. There'll be a bit more cloud over Canterbury at first as an easterly breeze blows, but it should gradually break up thereafter as the breeze dies away.
Snow will fall all over Ruapehu throughout much of the day with totals possibly getting up around 15-25cm. A light N-NE breeze will gradually swing around to the west.
Monday 24 June
Partly cloudy for the Southern Lakes with a brisk and chilly southwester. Fine and chilly for Canterbury with light winds, while cloud on Ruapehu will gradually clear to a fine day as SE winds die away.
 Extended Outlook
The high in the Tasman Sea extends a ridge over the country for the rest of the working week, bringing mostly settled weather as a low skips by north of the country. The high itself meanders onto the South Island late next Friday, then drifts up to the North Island next weekend to make way for more unsettled weather.
That's all from the Grasshopper. Wanna keep your finger on the pulse of all things snow? Join my weekly email list by filling in the box on my forecast page. If you have a question or feedback for me, hit me up on facebook.