Grasshopper's Weekly Japanese Forecast, February 13 – Big Snowstorm Early Next Week
February 13th, 2020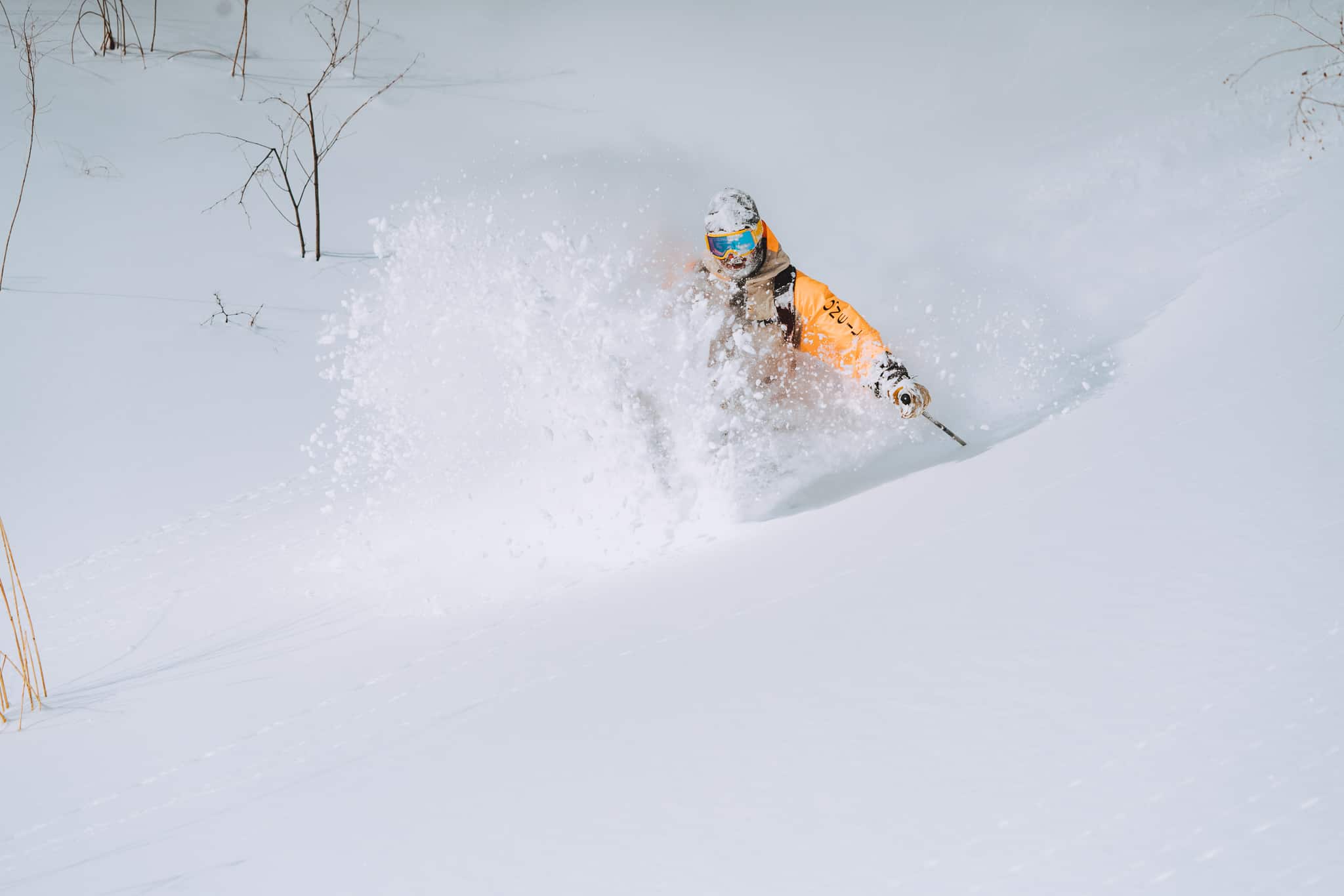 Mountainwatch | The Grasshopper
 Valid Thursday 13th February to Thursday 20th February
Well, it's been an epic week in Japan and snowfalls surpassed even my expectations (forecasting snow accumulations here in Japan is fraught with dangers). However, it's like we ate our pudding before our supper, because we're being dished up sloppy overcooked spinach over the next few days, although Hokkaido will fare well.
Then, early next week, a gnarly snowstorm may drop the most snow we've seen in a single event so far this season. Snow accumulations mostly range between 30cm and 60cm across Japan, but as we've seen this past week, you can double or halve these figures depending on where you look. Hokkaido and northern Honshu may take the largest slice of this proverbial pavlova.
Thursday, Feb 13 – Sunday, Feb 16
It's raining over Honshu. From top to bottom. The good news is that it is on the easing trend as this balmy low from the south weakens.
There'll be a few more showers over Honshu during the next few days and temps will remain high, although cold air will sink down over Northern Honshu for a time this weekend with brief snow flurries there.
Hokkaido too will briefly get wet before dawn on Friday, but later in the day cold air sinks down over the island, bringing light snowfalls with it into Saturday.
Monday, Feb 16 – Thursday, Feb 20
From late Sunday, a gnarly looking low-pressure system gathers steam in the Sea of Japan before finally passing through the Tsugaru Strait between Honshu and Hokkaido during Tuesday.
The first half of Monday will see heavy rain lash Honshu, but temperatures will then start to drop with snow levels eventually lowering to base levels that night, with moderate-heavy snowfalls through Tuesday into Wednesday. Things are likely to clear up next Thursday on Honshu for what could be the powder day of the season.
There'll be heavy snowfalls over Hokkaido during Monday, although temperatures won't be super cold, so it may not be the usual light fluff we're used to here. Light-moderate snow showers will then continue during the next few days, with temperatures dropping late Tuesday along with an improvement in snow quality.
Have a great week, see you next Thursday!