Grasshopper's Weekly North American Forecast – Spring Snowfalls Continue and Canada Gets In On The Action
March 7th, 2019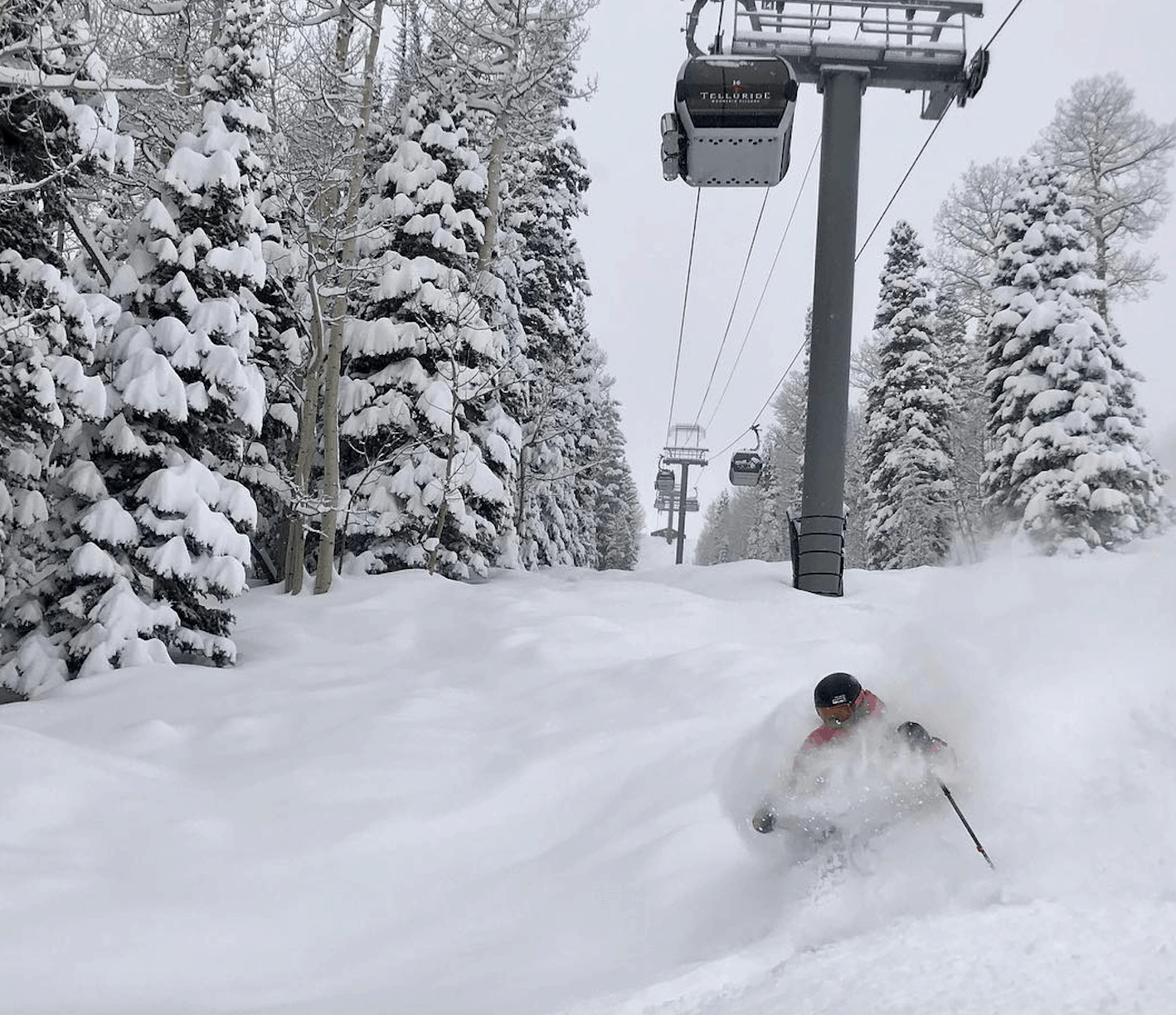 Mountainwatch | The Grasshopper
Wednesday 6thMarch (Pacific time)
The second week of spring looks set to be a doozy with good snowfalls more evenly spread throughout North America compared to previous weeks. This is all thanks to a broad and complex low-pressure system, which drifts over western North America during the next few days, followed a cold airmass pushing south later in the week. With this being the last forecast of the season, there couldn't be better way to sign out of one of the best seasons in living memory – this one will go down in the books for sure. Happy spring skiing to you all, I'm heading into the back country and will reappear once the leaves are falling in the Southern Hemisphere.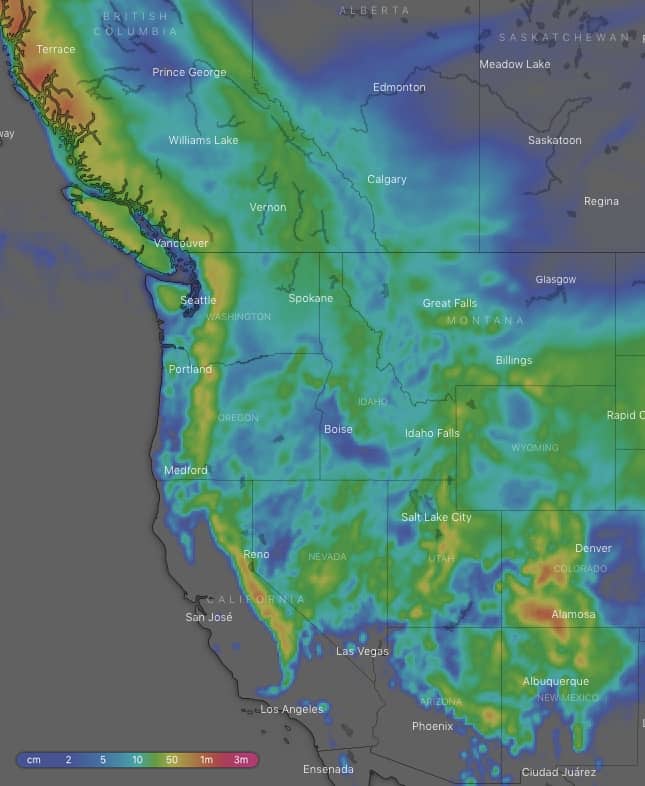 Thursday 7 March:
A broad and complex area of low pressure covers almost the entire western half of North America providing scattered light-moderate snowfalls for all-and-sundry, with pockets of heavier falls along the Rockies during the first half of the day as well as the Sierras during the second half. It may be a bit wet and heavy on lower slopes of many resorts due to fairly warm temps.
Friday 8 March:
Scattered snowfalls throughout western North America will gradually clear late in the day or at night as all of that low pressure migrates east. The mountains of Wyoming, Utah and Colorado look to gain the most with some heavier (moderate) falls, but again it might be a bit wet and slushy on lower slopes, as temps remain warm there. Temps should be cold enough elsewhere.
Saturday 9 March:
High pressure will see a mix of sun and cloud, with just a smattering of leftover flurries over the American Rockies during the morning and isolated snow showers in the Sierras.
Sunday 10 March:
Weak low pressure develops over the southern states to provide isolated snow showers for the southern Cascades and Sierras, which eventually spreads inland to Utah, Colorado, Arizona and New Mexico at night with decent, moderate-ish falls on the cards. Plenty of sunshine for resorts farther north.
Monday 11 March:
After what feels like an eternity, Canada will finally see a good dump of powder courtesy of a cold front rolling in from the Gulf of Alaska. There'll be moderate-to-heavy snowfalls along the Coast Mountains and light-to-moderate falls further inland. The front will also roll over the Cascades later in the day with moderate-to-heavy falls. Snowfalls farther south over Utah, Colorado, Arizona and New Mexico may actually be heavy at times, especially over the lower two states, with possible thunderstorms to boot.
Tuesday 12 March:
The front from the previous day continues to spread light-to-moderate snowfalls south and east from Canada and the Cascades all the way to the Sierras and Utah. Meanwhile, moderate-heavy snowfalls over Colorado, Arizona and New Mexico will ease and become few and far between.
Wednesday 13 March:
Scattered light snowfalls throughout the Rockies, but as the cold airmass continues pushing south, there'll be some slightly heavier, moderate-ish falls over Arizona and New Mexico. Any leftover flurries along the Pacific crest will clear early.