Gulmarg, Kashmir – 2019 Season Wrap
April 23rd, 2019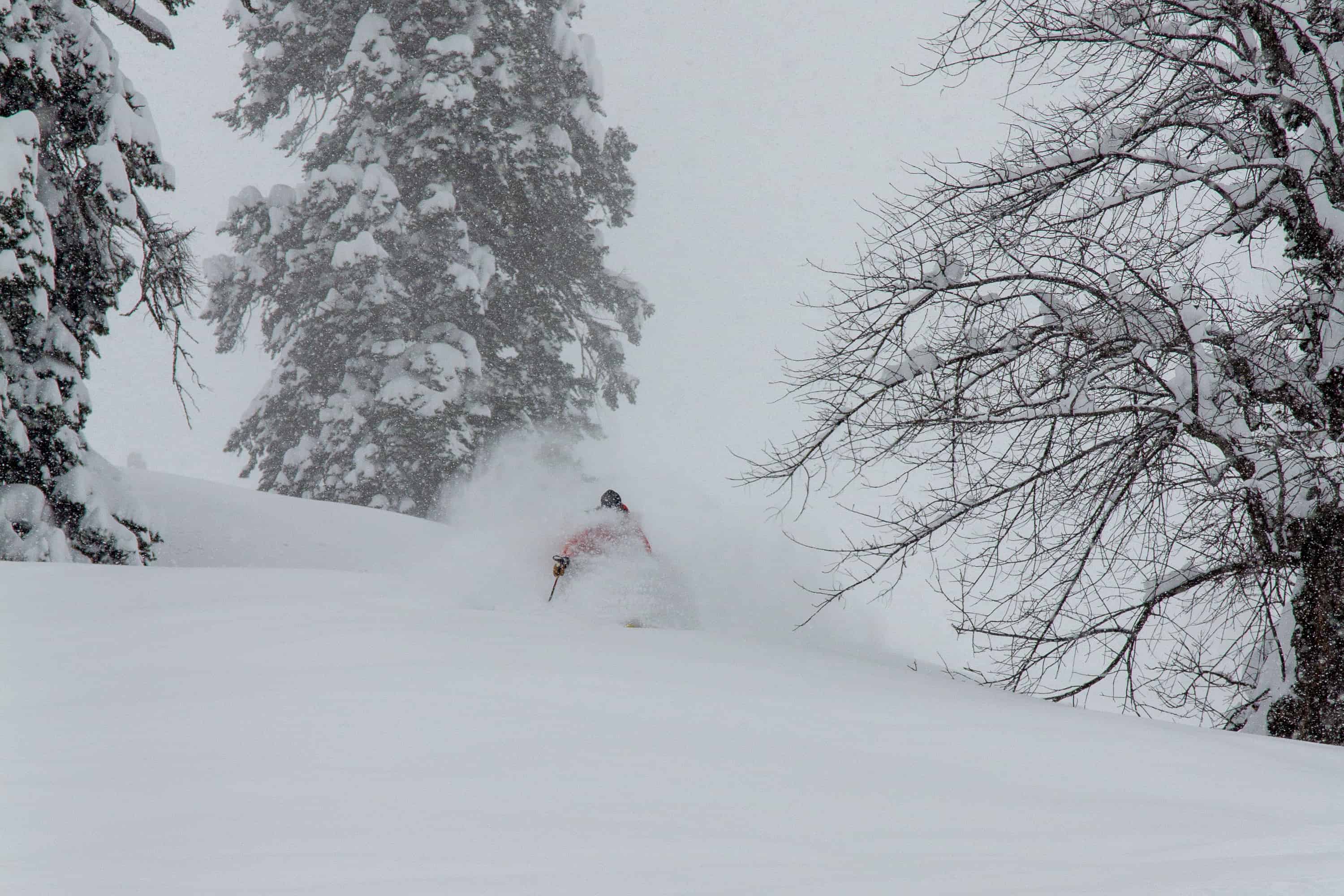 Mountainwatch | Bill Barker
When he's not running the pro ski patrol in Mount Hotham and writing the Hotham daily snow reports for Mountainwatch, Bill Barker is taking clients to Antarctica and Gulmarg in Kashmir, through his company Bill's Trips. The two unique destinations are the epitome of adventure and the common consensus from Bill's clients is that it is an unforgettable experience. Here is Bill's wrap up of the Gulmarg season which turned out to be one of the best.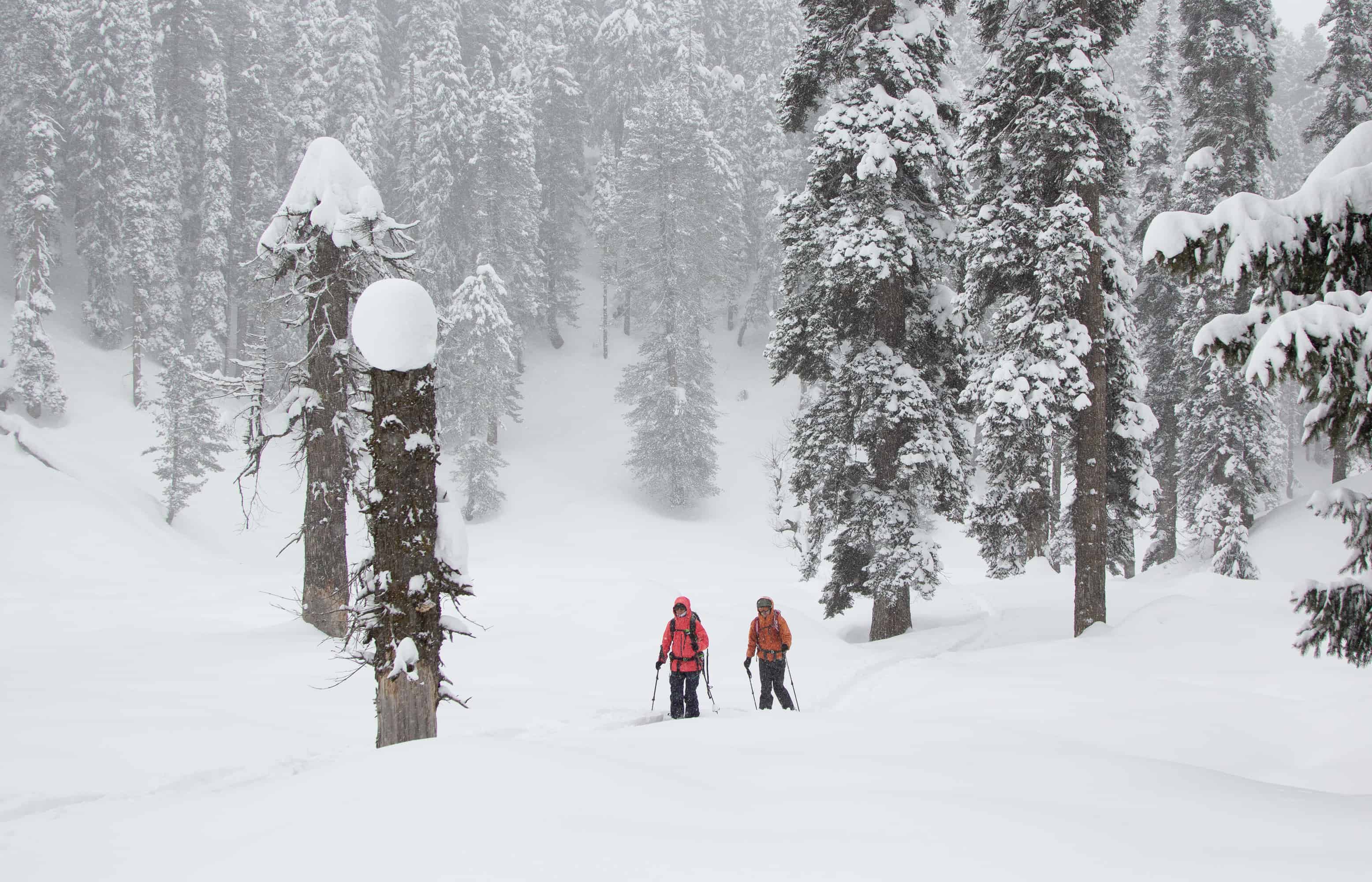 Well, the past season was probably pretty close to as good as it gets.
It started with a couple of significant and cold storms in November and December that gave the mountain a good base down to low elevations. Mid-January until mid-March was blessed with at least one substantial storm each week.  Daily totals of 40 and 50cms were common, while 78cm was the biggest overnight event.  The great thing about the storms was that they were nicely spaced and there was plenty of sunny, windless days to get into the high alpine and make the most of it.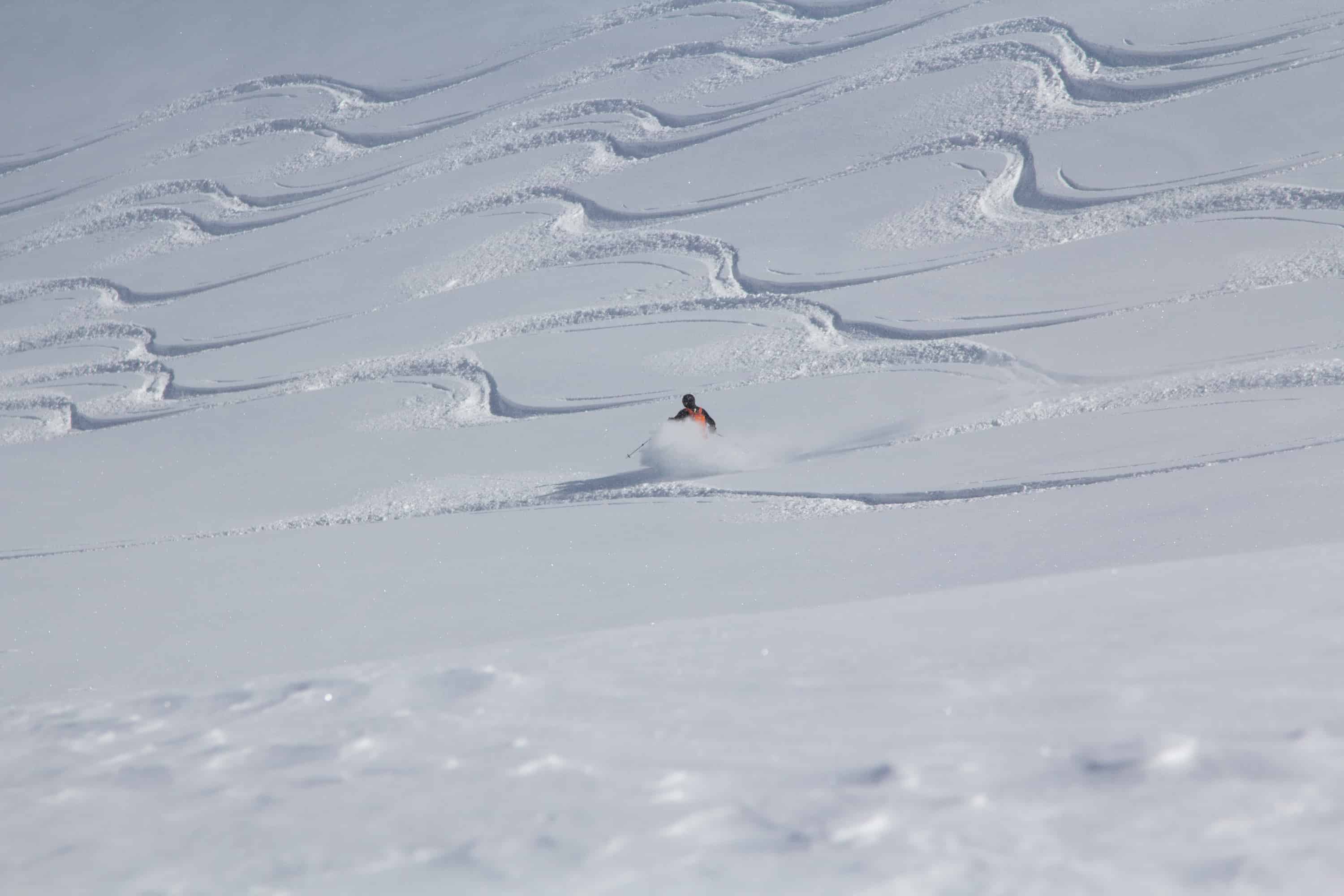 The temperatures were also slightly colder than normal, so the snow quality all the way to the valley floor (Drang and Tanmarg) remained excellent, so there were always plenty of awesome options for storm skiing. The only bad thing about the snow this year was that there was too much shovelling for the staff at the hotel.
Avalanche Hazard
The snowpack started off the season pretty weak due to the early snowfalls however the big snow events caused many areas to flush naturally during the storms and there were plenty of safe options for epic turns on any given day.  There were no reported avalanche injuries during the winter.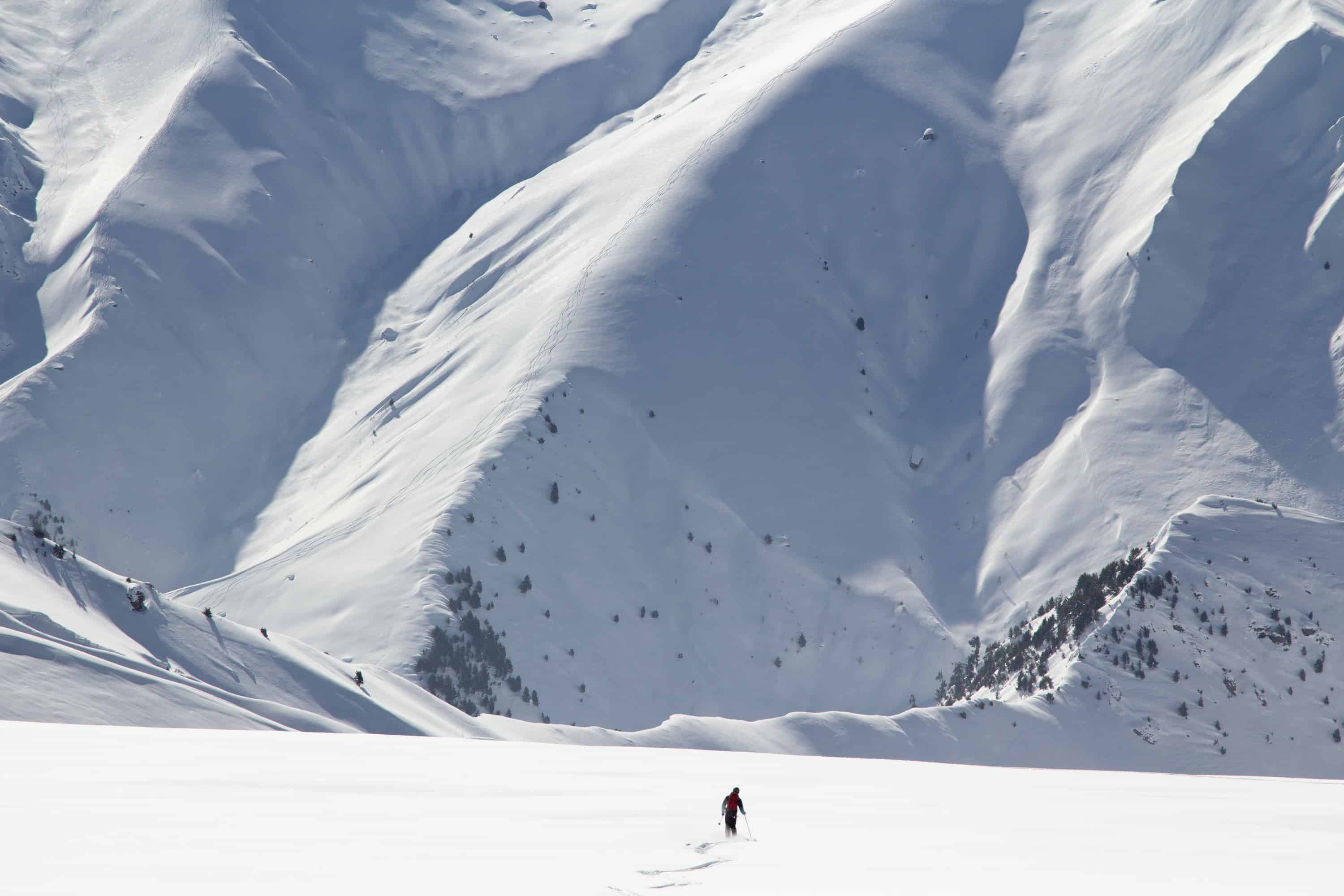 Lift Operations
I think there was only one day that both gondolas were closed due to high winds or too much snow.  However, on the days that this may happen we are usually skiing somewhere below the village anyway, so it does not impact on our choice of where to lay our powder turns.  We skied fresh tracks every day!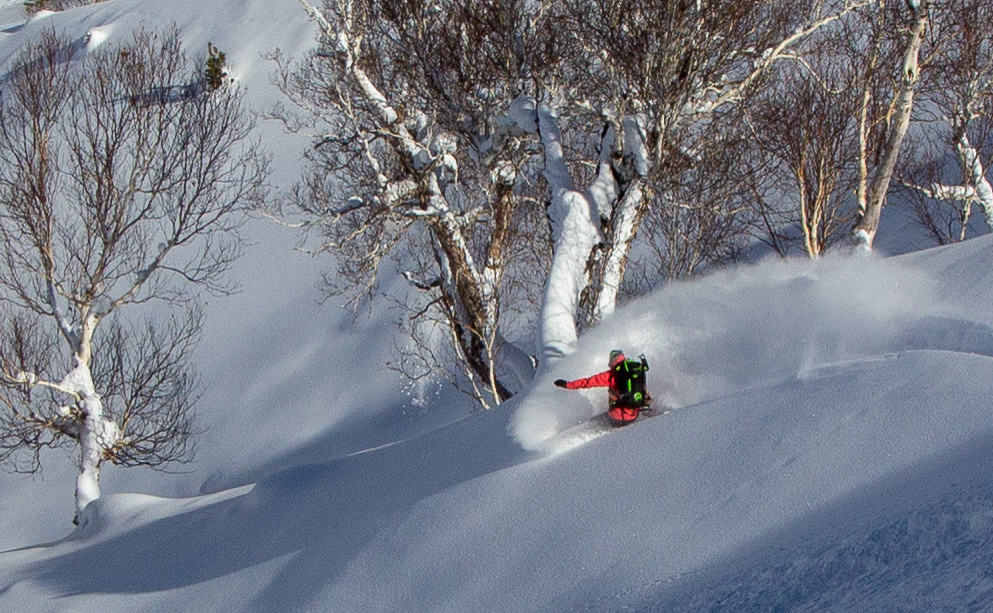 The Wedding
We hosted our first wedding this season and it was an awesome experience for everyone.  I was not too sure how to go about it when two of our guests, Tim and Kate, told me they wanted to get married while they were in Gulmarg. However, as soon as our local friends got wind of it, it was all perfectly organised and it could not have been better.  The heritage church was opened for the day and two characterful local priests held a fantastic service before we all moved back to the Highland Park for high energy celebratory dancing to the Kashmiri band.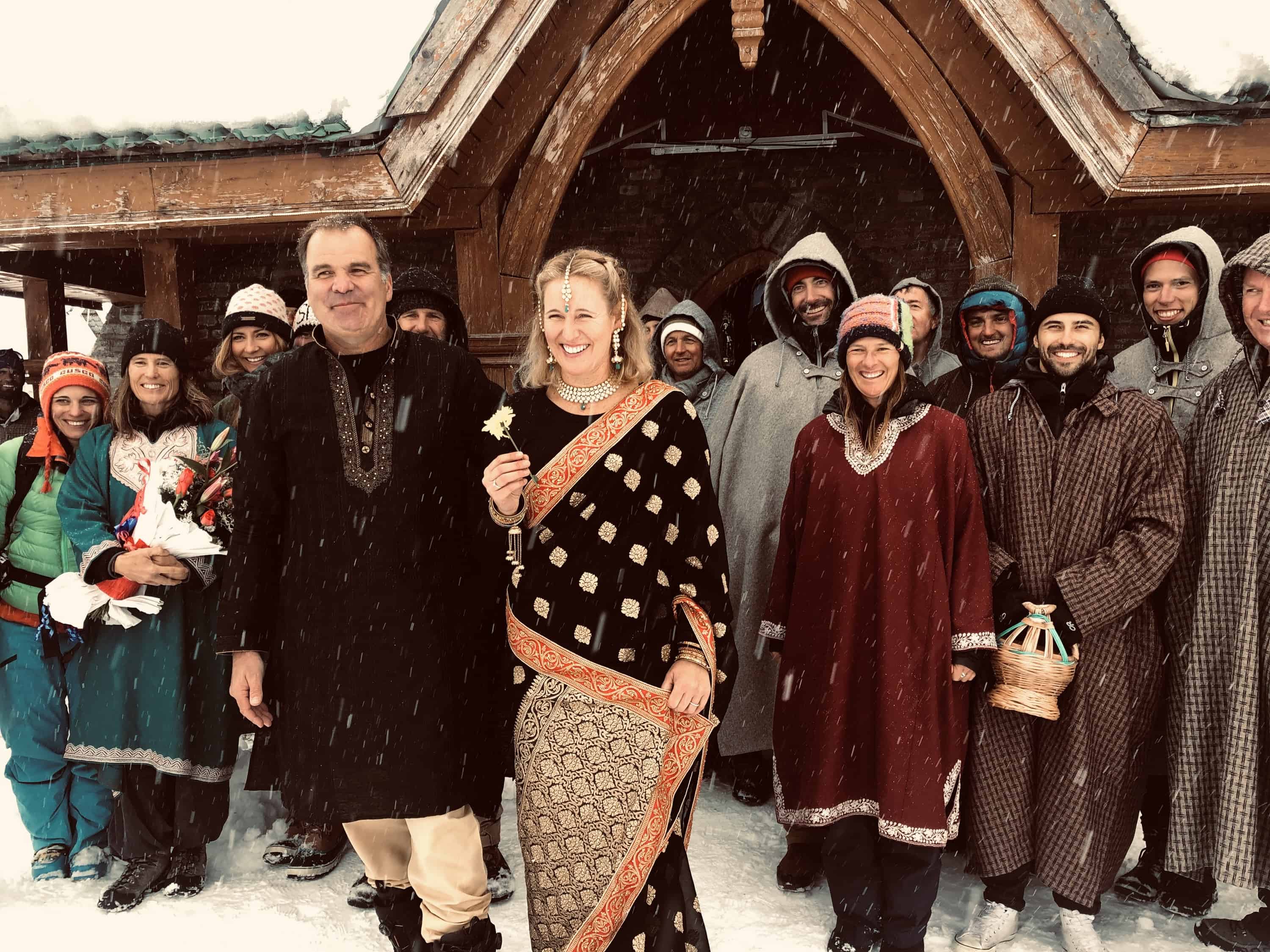 The event made all of the Indian media and even Prime Minster Modi commented on the special occasion.  An Australian couple wearing Hindi dress, getting married in a Catholic church in a Muslim majority state was seen as a very positive news story for the area.  Massive thanks to Khaver at the Highland Park Hotel for making it happen.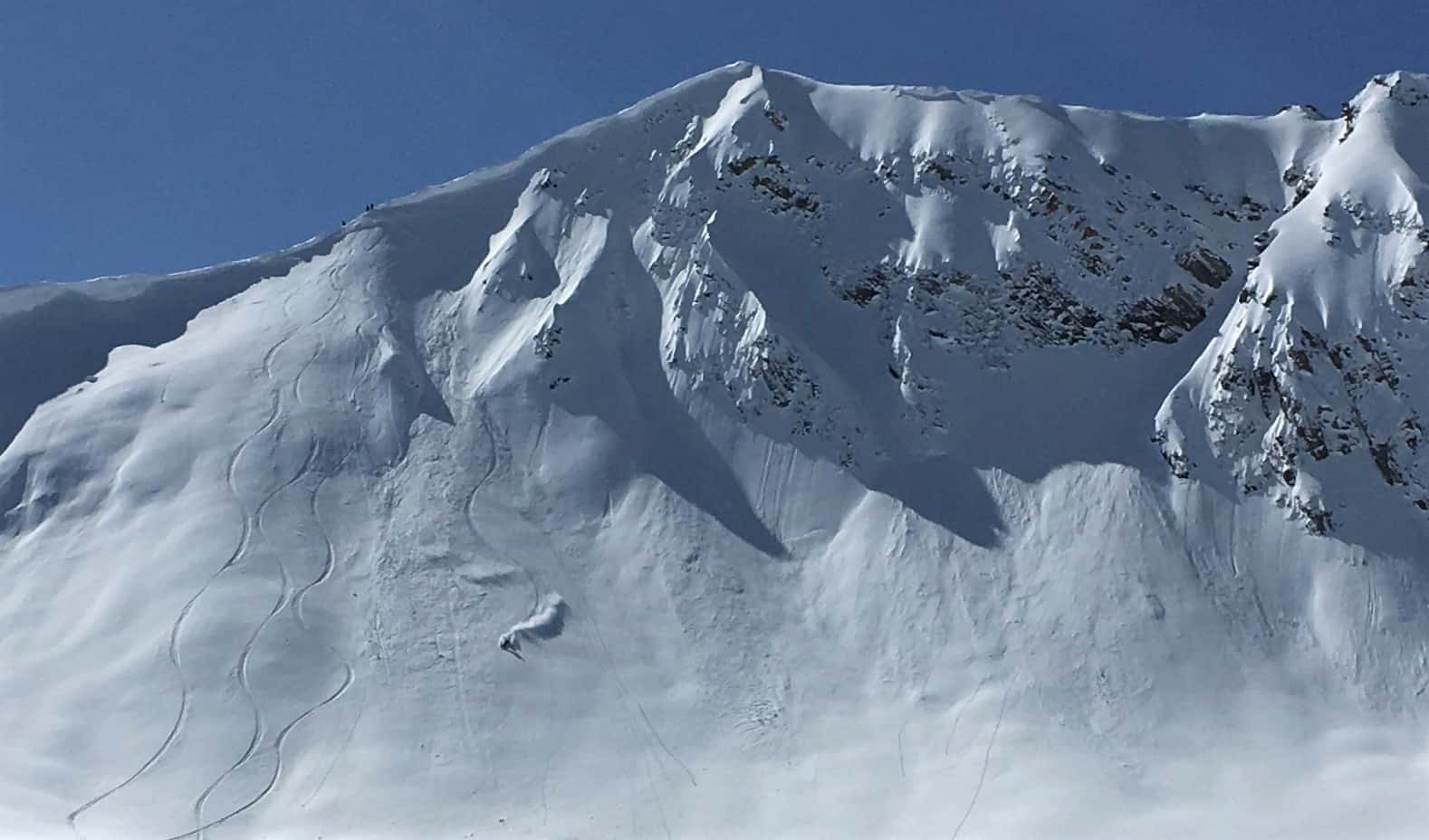 Kashmir Heli Ski
Between the storms, the staple snowpack, great weather and excellent snow quality gave many of our guests their best ever heli skiing days.  They probably did not fly as often as usual but when they did it was epic.
Political Unrest
Nearing the end of our winter in Gulmarg the tension between India and Pakistan increased after a suicide bombing of a military bus in Southern Kashmir.  A couple of Indian fighter jets flew over the boarder to target a terrorist cell that was blamed for the attack, and a pilot was captured.  Fortunately, Pakistan released the pilot as a show of good will and diplomatic talks began soon after and there were no major impacts on our operations or the people of Kashmir.  All roads were open, and it was business as usual in Srinagar and on the mountain.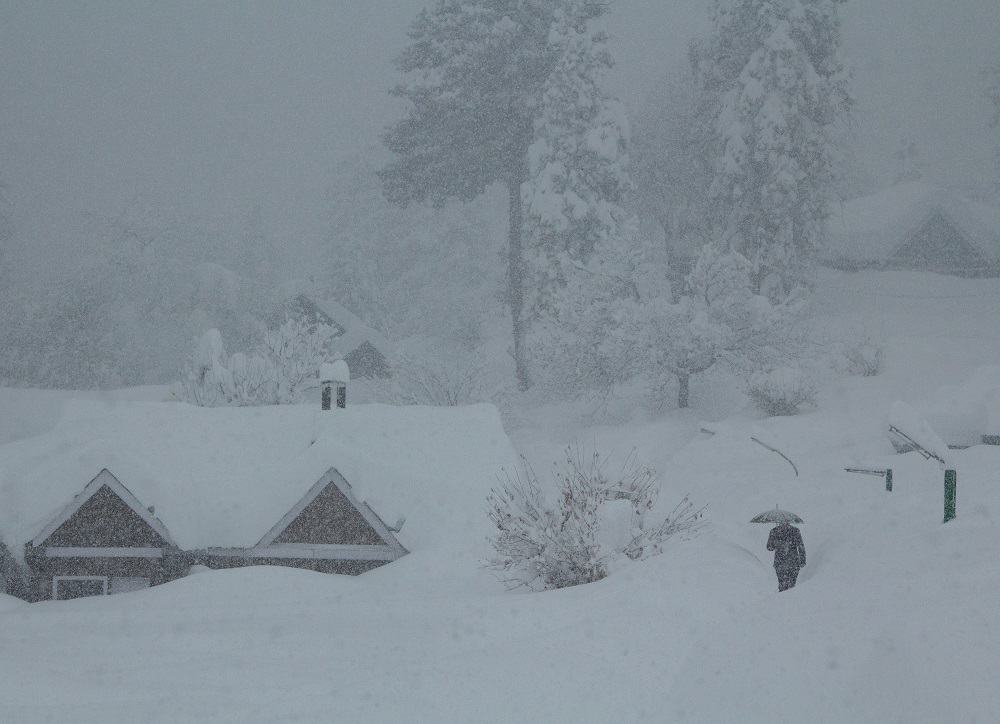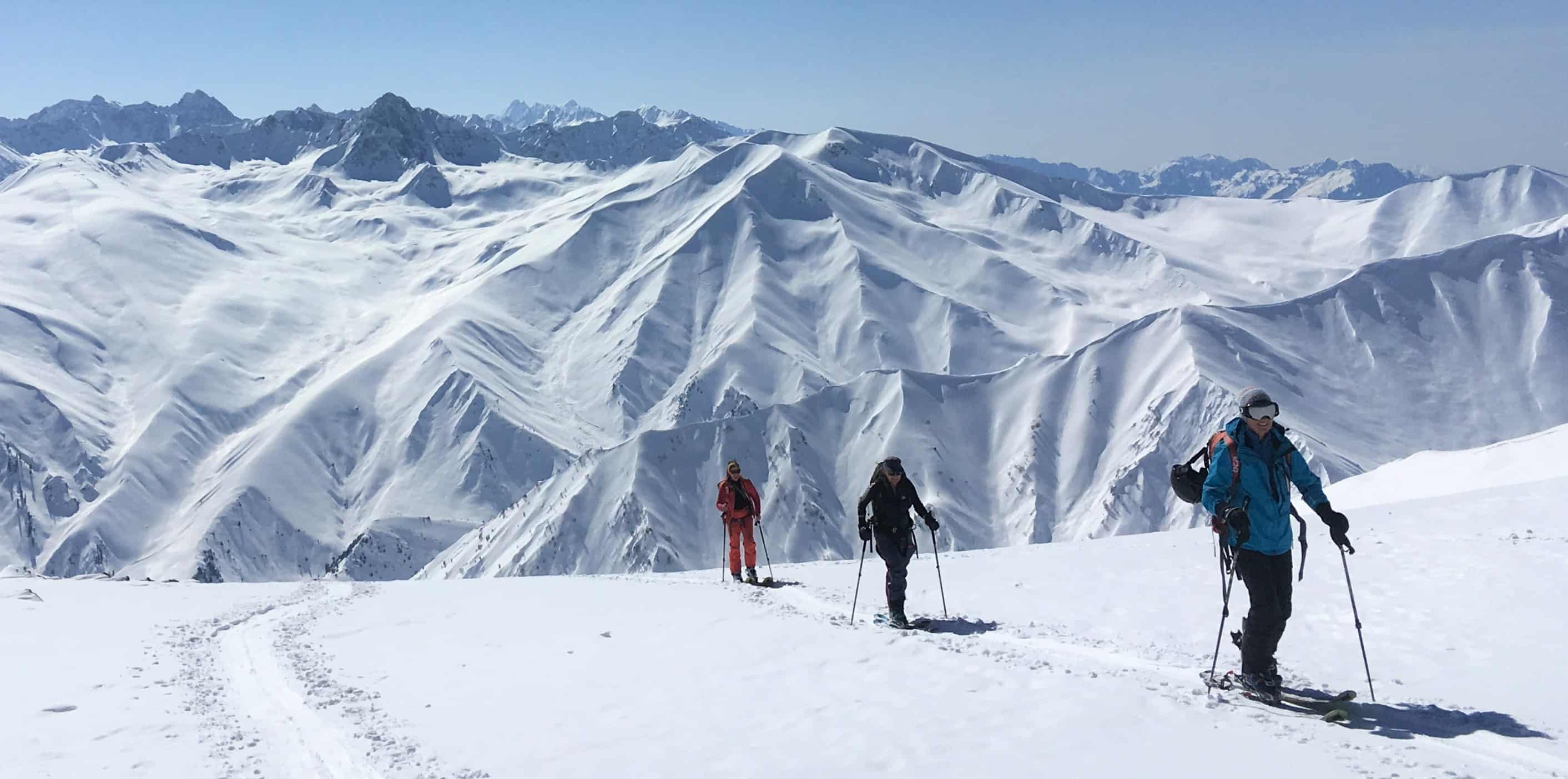 Untracked Slopes and Empty Lift Lines
Although Bill's Trips were once again fully booked, the total number of visitors to Gulmarg has decreased over recent years…meaning empty lift lines and more untracked laps of the easily accessible terrain.  Happy days!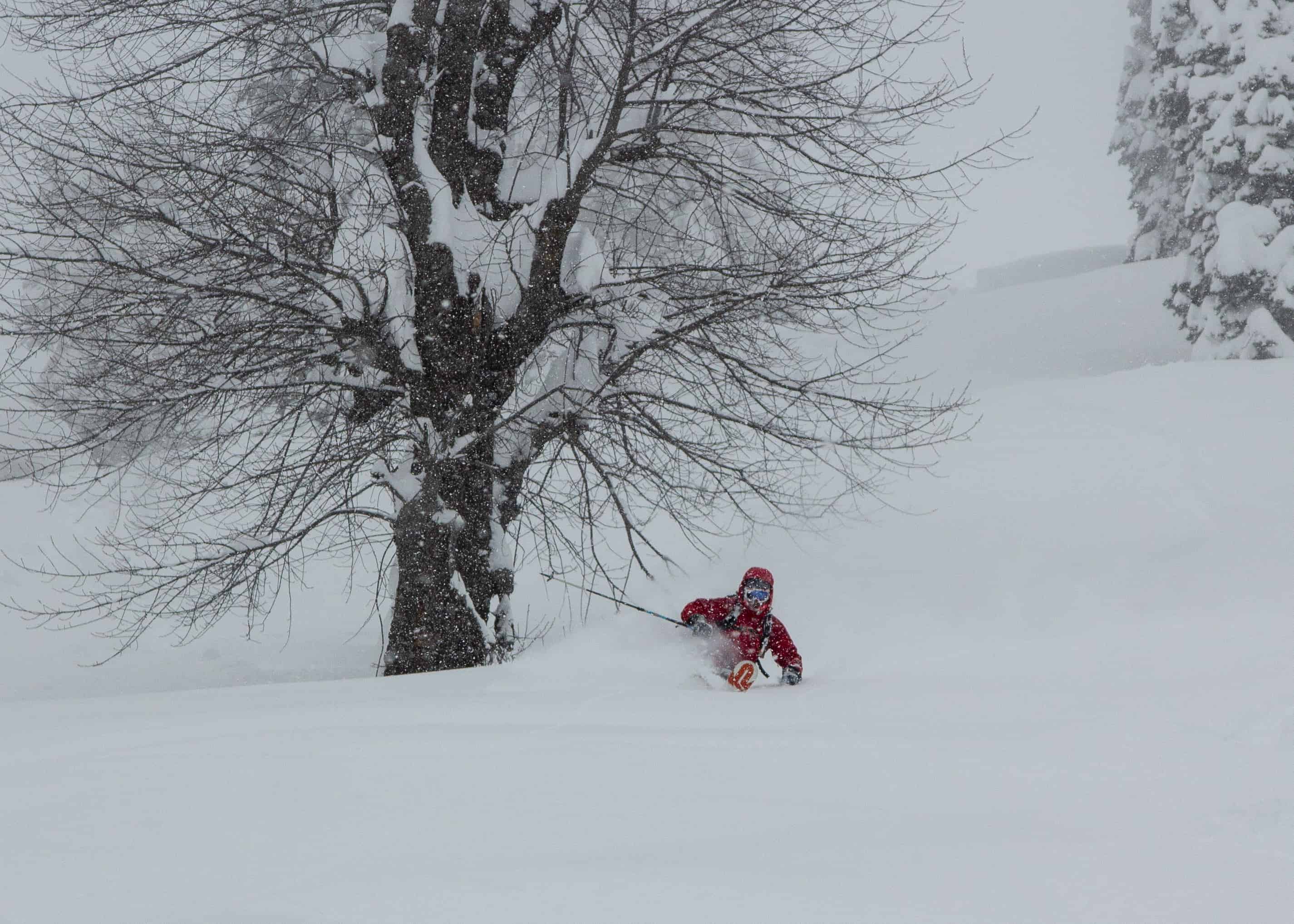 ANTARCTICA
Last November we scored amazing snow and weather conditions on the Antarctic Peninsula.  Fresh snow was falling as we approached, then we were blessed with mostly sunny skies and 20–30 cm of dry powder until we headed back across the Drake Passage a week later.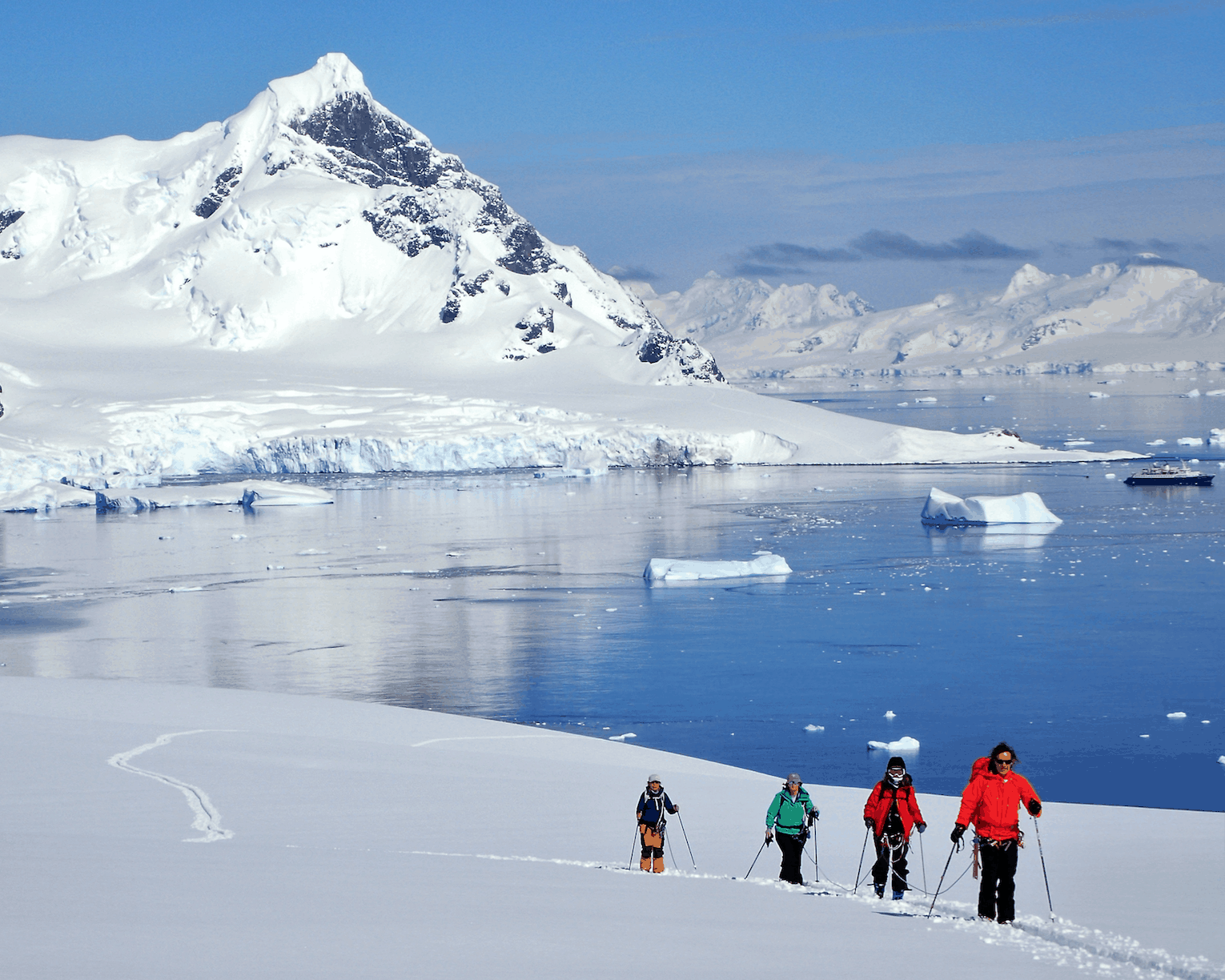 The mountains, glaciers, icebergs and wildlife were as mind blowing as usual, the ship was as luxurious as always…but the water seemed a degree or two colder this year…or am I just getting softer?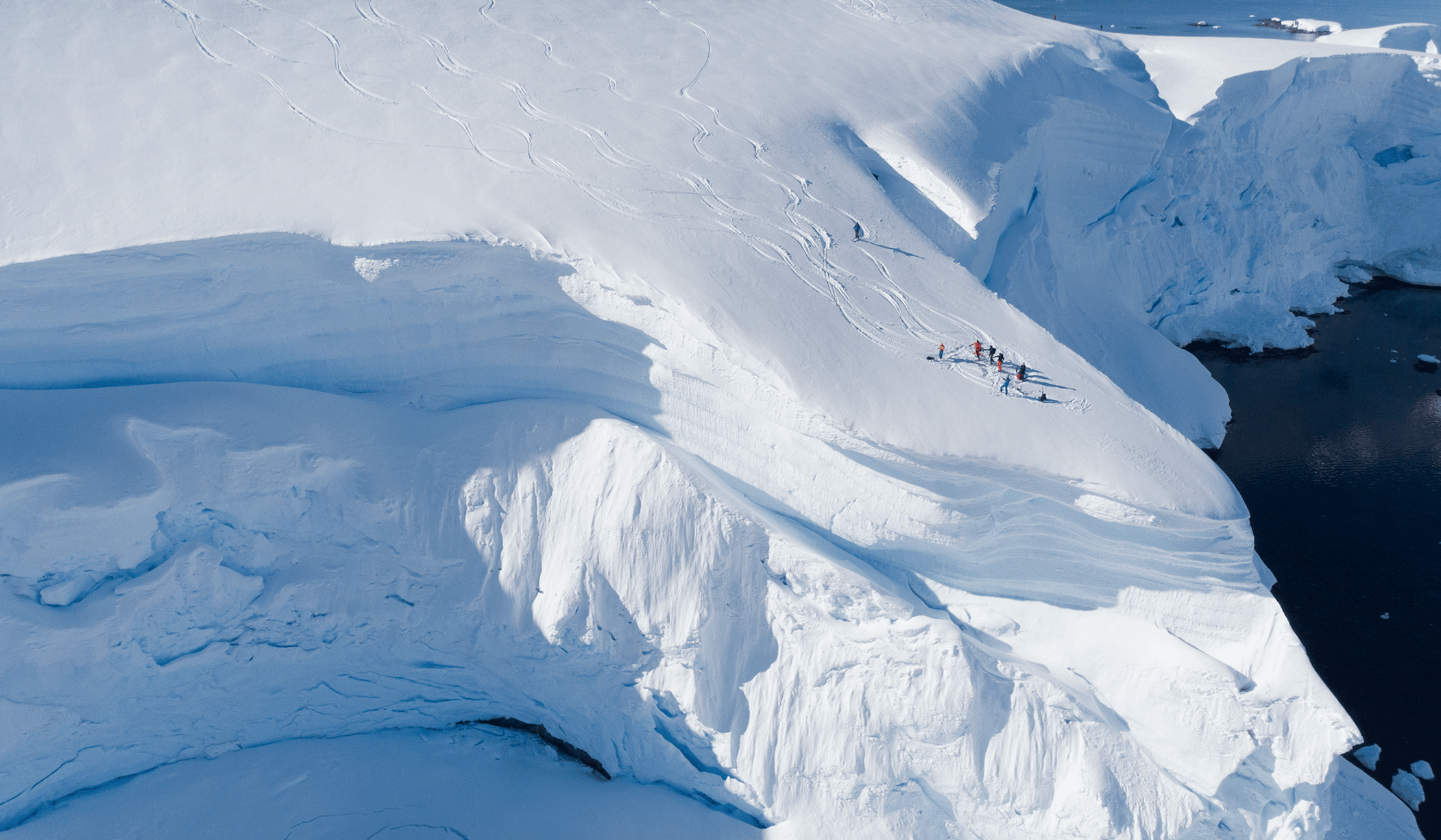 It really is an experience that should be up the top of every skier and boarder's must do list.  However, these trips have gained hugely in popularity over the last few years, so you will need to book early to secure your preferred berth.
For more information on either Antarctica or Gulmarg in 2019/20 head to Bill's trips or subscribe to the mailing list here.