Hoshino Resorts TOMAMU and Hokkaido's "Ski Cities" – A Japan Snow Holiday with a Difference
May 26th, 2023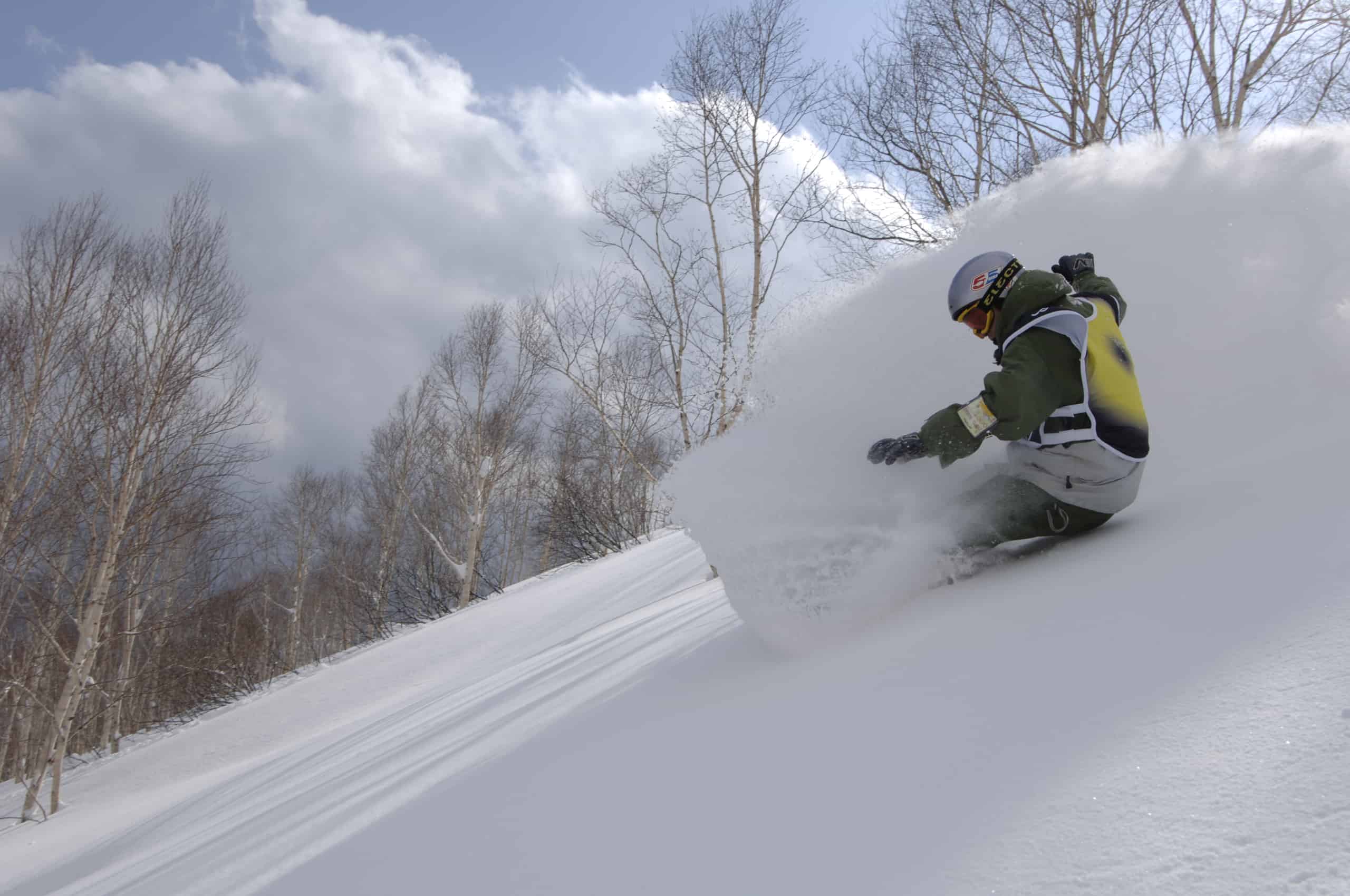 Sponsored content
Mountainwatch | Travel
Hokkaido, Japan's second largest island and most northerly prefecture, is renowned for its quality snow, consistent winter storms dropping huge volumes of the lightest, driest powder snow on the planet.
The best quality snow is found in Hokkaido's interior, in an area known as the Hokkaido Powder Belt which runs 200km north-south and covering an area of 15,000 square kilometres. Its distance from coast ensuring low temperatures and minimal humidity and the resulting snowfall is the best powder in all of Japan.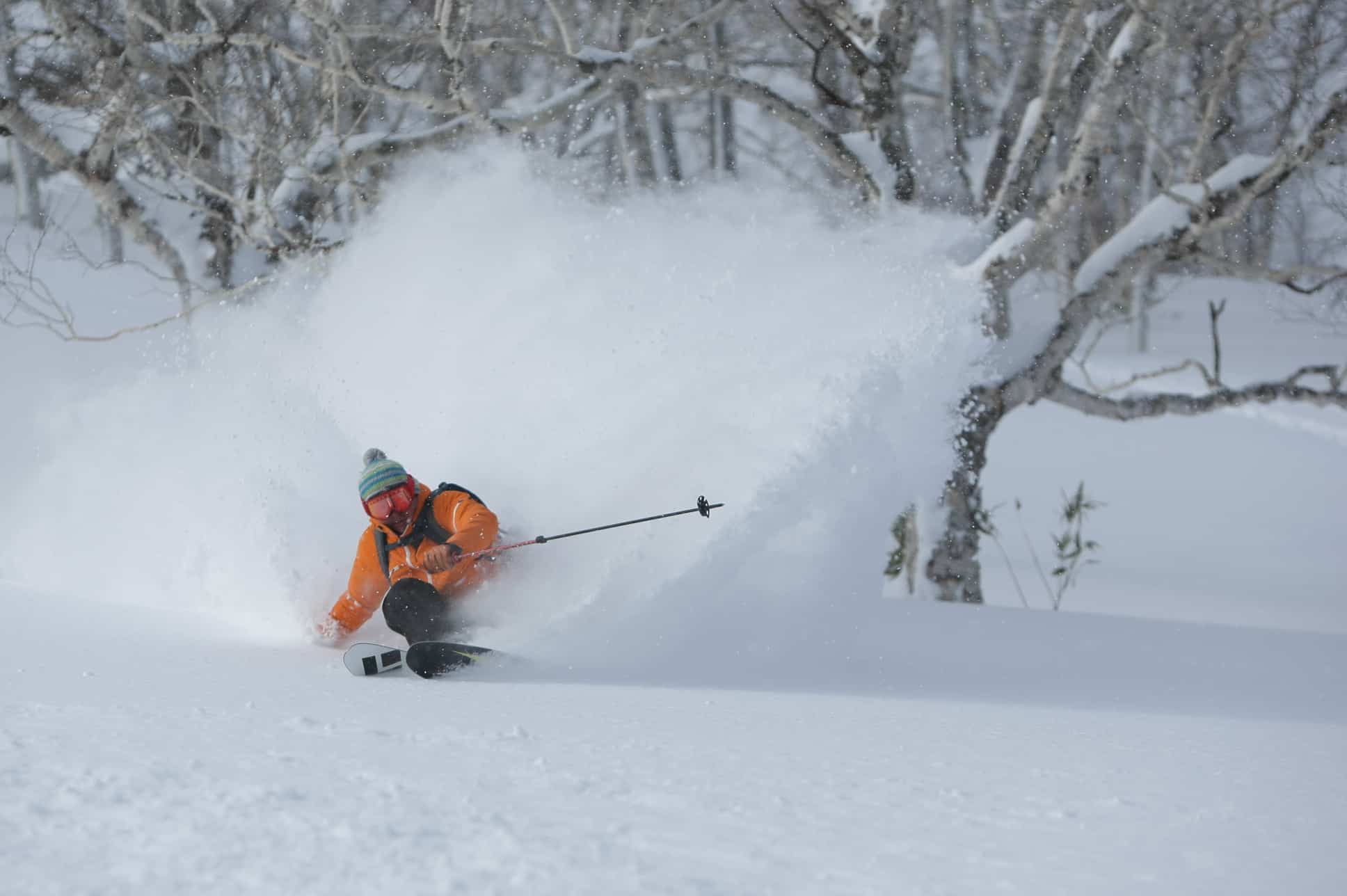 The Hokkaido Powder belt includes a number of ski areas, including Hoshino Resorts' Tomamu, an accessible resort which is just seventy minutes by train from Chitose International Airport.
The resort consists of 29 ski runs, accessed by five chairlifts and one gondola, and covers 123.9 Hectares. Tomamu has a relatively high elevation for Hokkaido resorts, with the base at 540 metres and the peak at 1239m, giving a healthy vertical drop of 699 metres. The resort offers a variety of terrain with plenty of long, groomed runs and is complemented by fun tree skiing.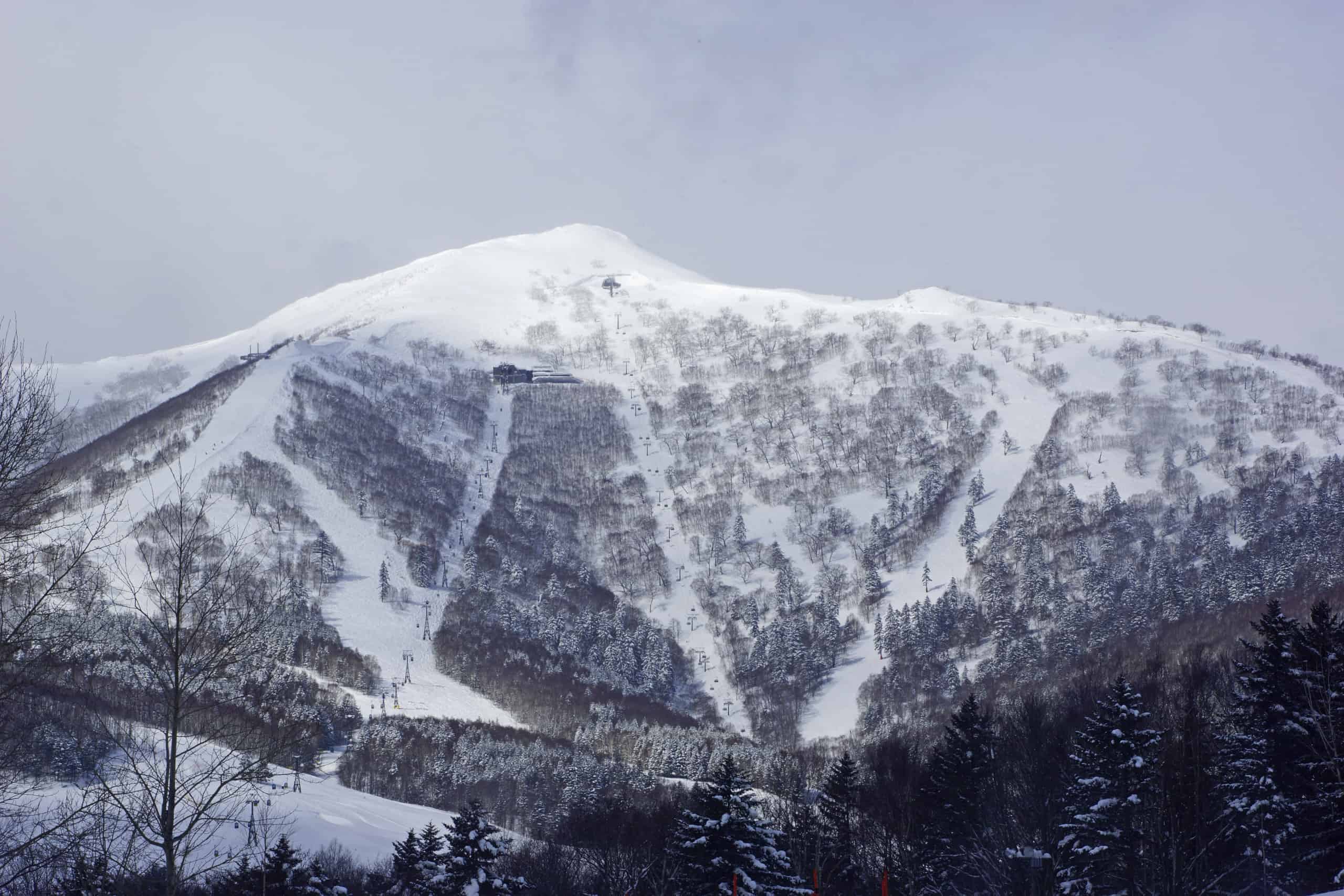 There is also a big beginners' area and a couple of terrain parks with some basic features and jumps. The ski school caters for all ages and standards and an excellent kids' program where the focus not just on learning to ski, but also fun and adventure.
Tomamu has a well-deserved reputation as a family resort but it also has plenty of options and, most importantly, plenty of powder snow for advanced skiers and snowboarders. It receives an average a seasonal snowfall of 12m and has large variety of terrain, including a good amount of inbounds tree-skiing, and powder-chasers will be well-satisfied.
The most challenging terrain is found in the aptly named "Experts Powder Areas", off-piste areas with a steeper, consistent fall line and well-spaced trees. To access the area you need to register at the resort reception, download an app and helmets are compulsory. There are also lower angled, more sparsely treed sections that are perfect for adventurous intermediate riders and those looking to improve their off-piste skills.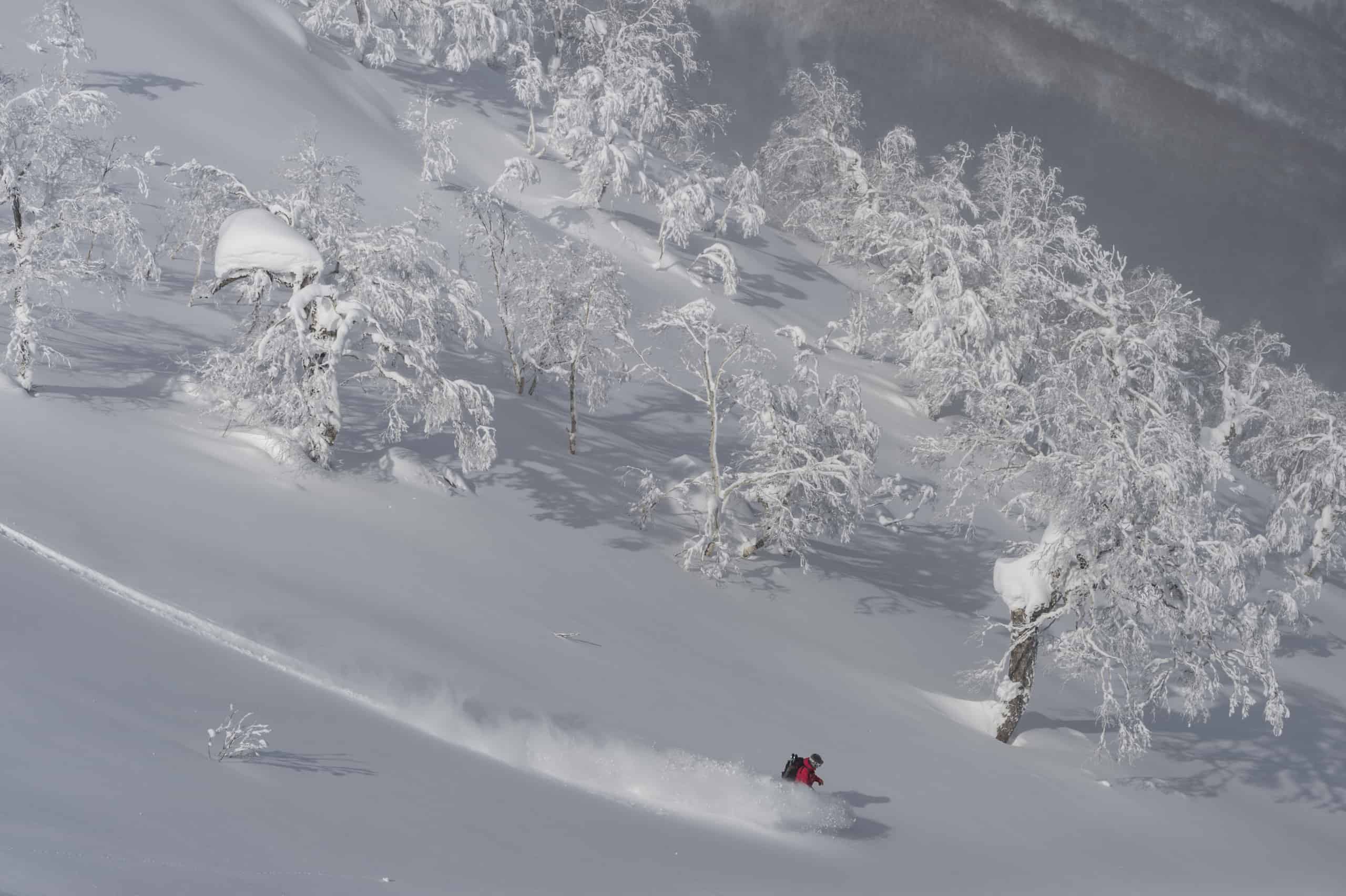 Outside of the resort boundaries there are many backcountry options and the resort offers expert guiding for both Ski Touring and Cat Skiing. The ski touring caters to all levels of experience from introductory backcountry tours to expert. The cat skiing tour to nearby Mt Karifuri is something special, a luxury snow cat taking you deep into the backcountry where the guide ensures you safely enjoy multiple runs of untracked powder. The all-day tour includes lunch and numbers are limited.
Hoshino Resorts TOMAMUoffers four-star ski-in ski-outaccommodation and is well-serviced with a wide variety of restaurants and retail options. One of the highlights of a visit to Tomamu is the Ice Village where a handful of ice houses serve as bars, reading corners, shops and snack stops. There is even an ice chapel which is popular for weddings while the lighting throughout the village creates a beautiful "winter wonderland" atmosphere.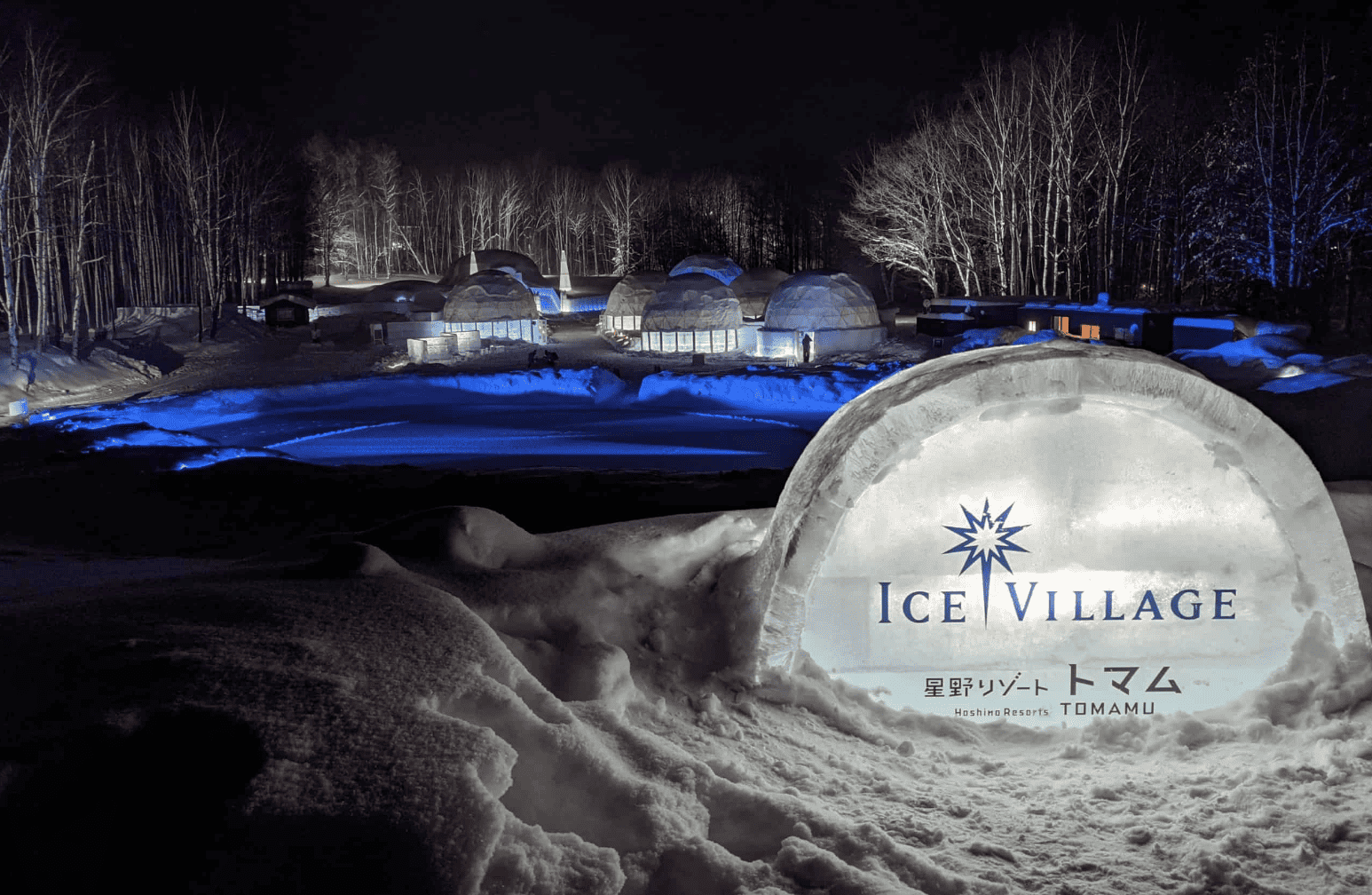 Tomamu has something for everyone, it's expert area and backcountry offering many options for advanced skiers while beginners and intermediates have plenty of groomed runs to choose from. There is vast array of restaurants and other activities like snow tubing, horse riding and an indoor wave pool called Mina-Mina Beach, the perfect place to warm up and enjoy a fun reprieve from the cold weather outside.
Tomamu is a resort with many attributes, blending diversity, luxury, originality, convenience and service – and of course, beautiful light snow. To find out more about Hoshino Resorts TOMAMU head to snowtomamu.jp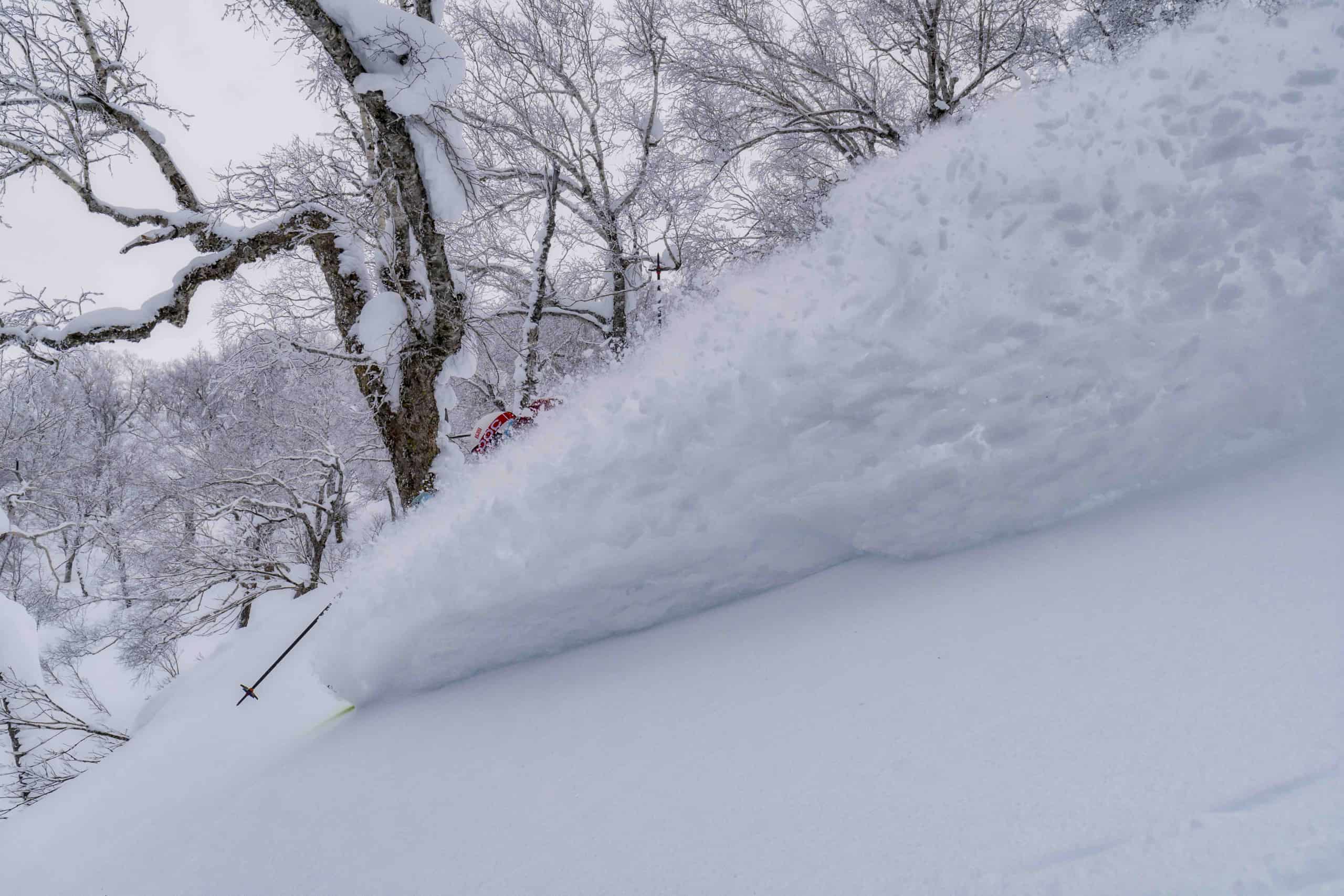 A worthy add-on to a holiday in Tomamu is a visit to Asahikawa, Hokkaido's second biggest city, which is 3.5hours drive from Tomamu. Known as the gateway to the Hokkaido Powder Belt, Asahikawa is a great base to explore the nearby ski areas at Kamui Ski Links, and Asahidake and Kurodake, two backcountry resorts located in the Daisetsuzan National Park. It is also an opportunity to enjoy an authentic experience of daily life in urban Hokkaido.
OMO7 Asahikawa is the perfect place to stay with large rooms and a vibrant, trendy décor with a great atmosphere, its downtown location giving easy access to everything Asahikawa has to offer. In winter the hotel is geared towards skiers and snowboarders, providing trail maps and daily weather reports and a free shuttle to four nearby resorts. Then there is the "snow bum" lounge, a great place to relax after a day's skiing and connect with like-minded-guests and friends.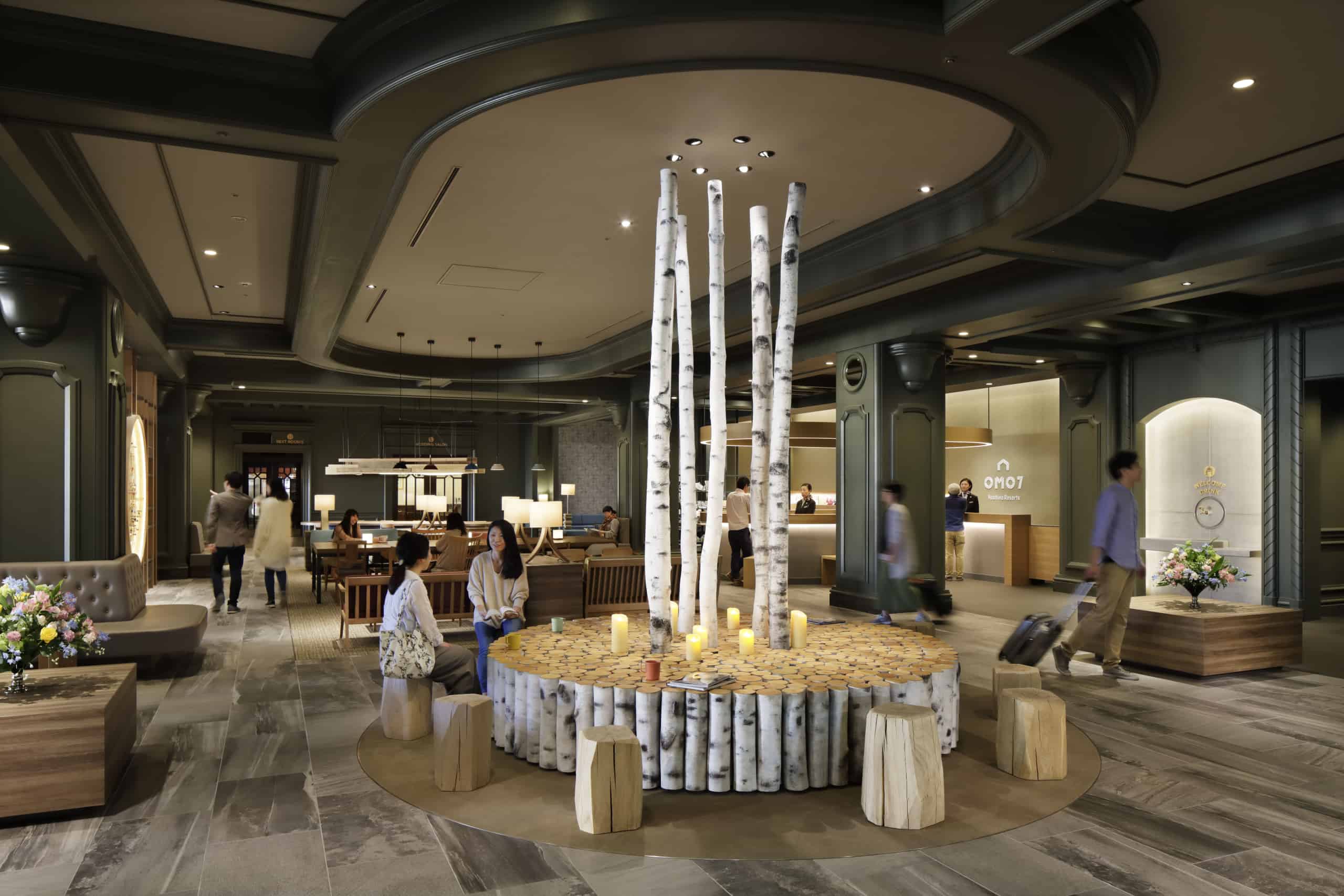 We spent a couple of nights in Asahikawa, checking out the local sake brewery, galleries, and nightlife. It is a fun, vibrant town with incredible food options from plush sushi restaurants to small back-alley yakitori bars, plenty of late-night venues, and, apparently, some of the best karaoke bars in Hokkaido.  So, you don't overlook the highlights, the hotel gives you the option of hitting the streets with a guide, known as an OMO "Ranger", who will take you to the best restaurants, quirky bars and even give you a rundown of local delicacies in the local supermarket.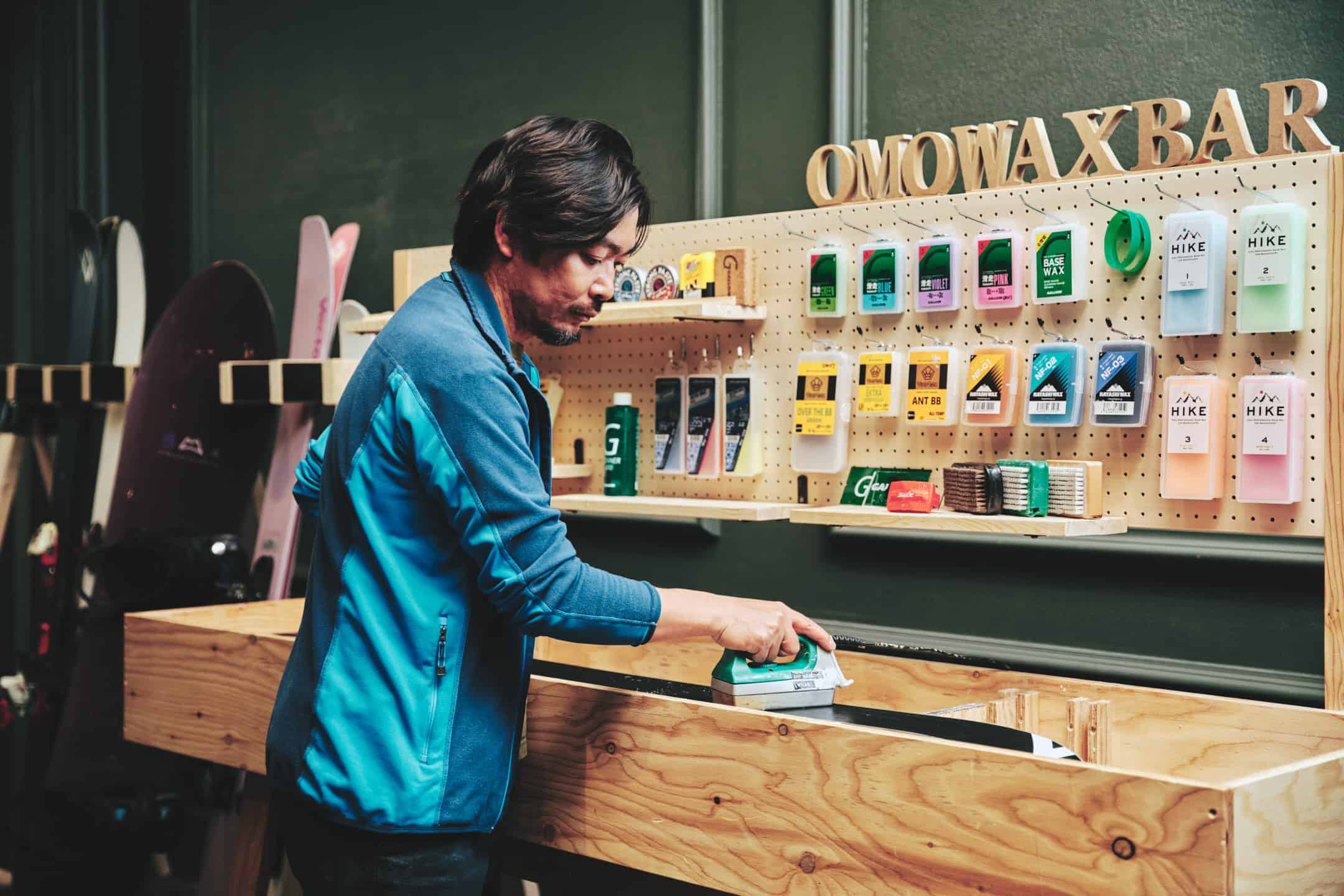 For those looking to explore other areas of Hokkaido, visits to the island's biggest city, Sapporo and the historical seaside port of Otaru are two destinations you should add to your itinerary. Sapporo, famous for its annual ice festival, is a vibrant city of just under 2 million people, rich in food, culture and onsens.
The city is surrounded by mountains and the resorts of Sapporo Kokusai, Sapporo Teine and Sapporo Moiwayama are easily accessible from the city and have bountiful supplies of Hokkaido's famous dry powder snow. OMO3 Sapporo Susukino hotel is located in Susukino, the city's busy shopping district and is surrounded by a plethora of shopping and dining options.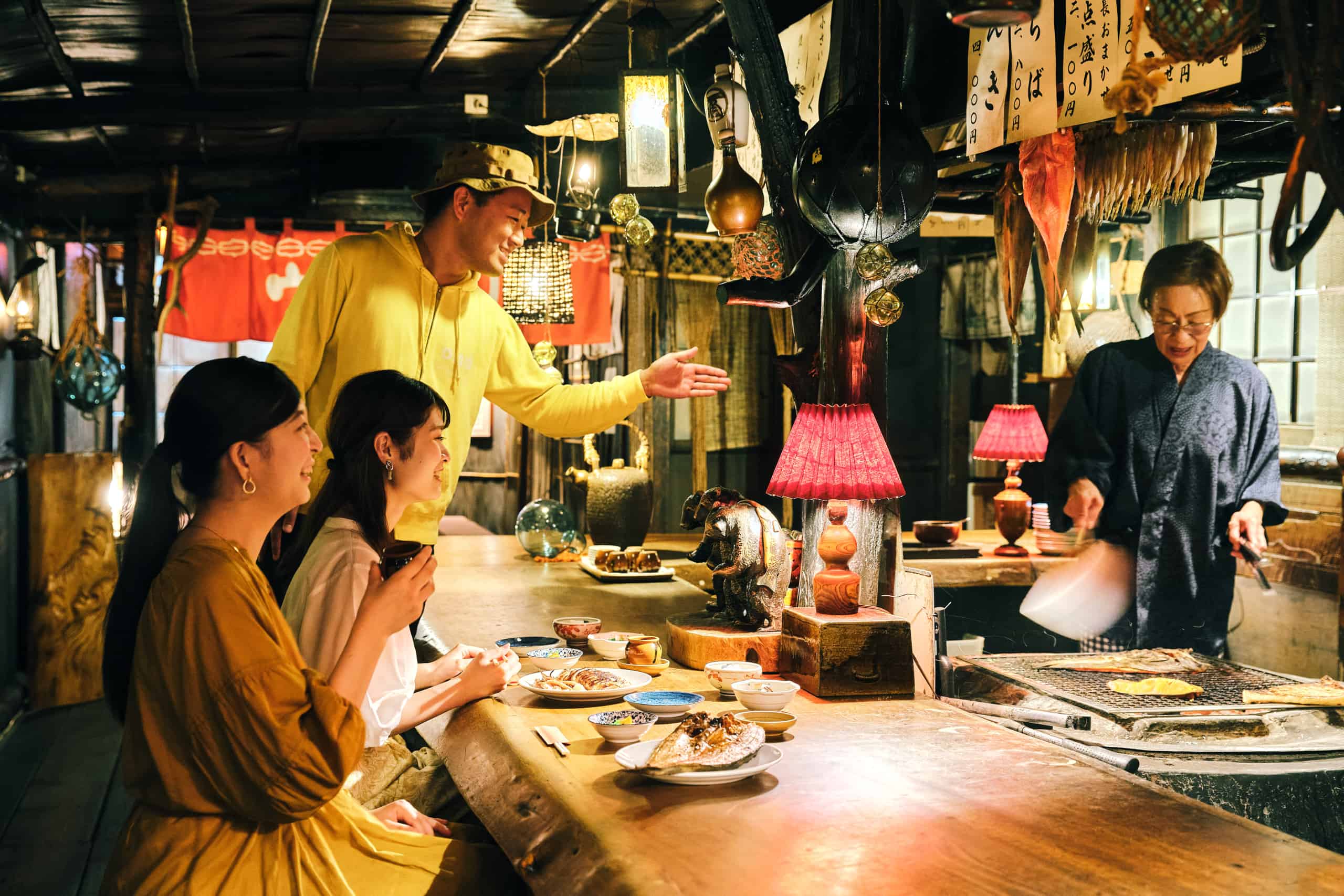 Exploring the city at night is recommended and the hotel also provides OMO Rangers who will ensure you experience the best of Sapporo's vibrant atmosphere, including the "Susukino Zero-Banchi", a deep underground restaurant area with the oldest history in Sapporo. Susukino is also the centre and Sapporo's nightlife, with a big variety of bars, gastropubs and nightclubs.
The hotel caters well for skiers and snowboarders, with a drying room a wax bar which provides 5 types of wax for varying temps and an area to wax your own equipment. There are also live cameras and reports on the current conditions at six resorts to the nearby resorts and the hotel provides a free shuttle service to Sapporo Kokusai.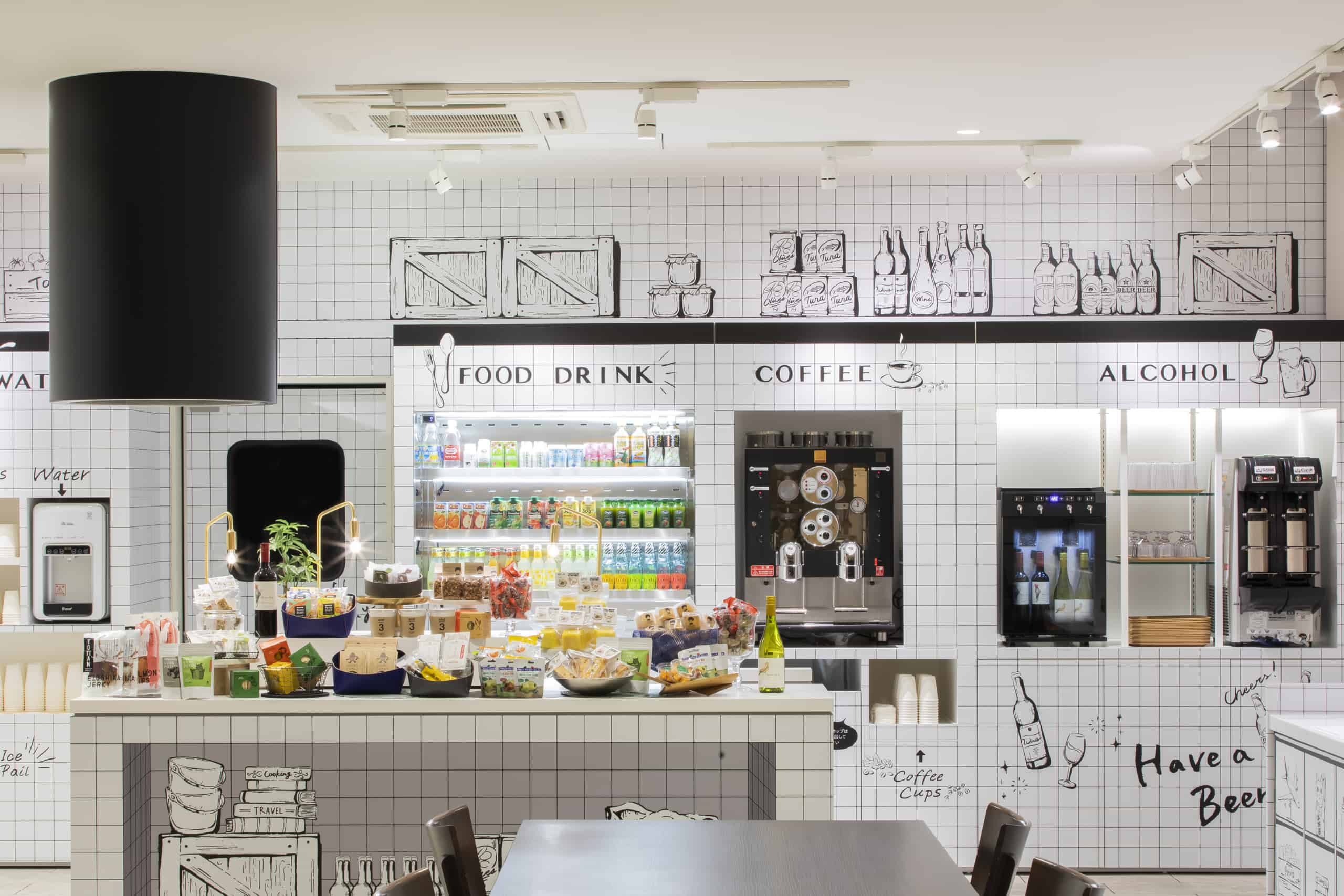 Otaru is a much smaller city than Sapporo with a population of around 115000 people, situated on the Seas of japan and has been a working port for centuries. It has many historical buildings and in winter, under a blanket of snow, it is particularly magical. It is renowned for its quality cuisine, particularly seafood, and a stay in Otaru is well worth it and the perfect way to round out a snow holiday in Hokkaido.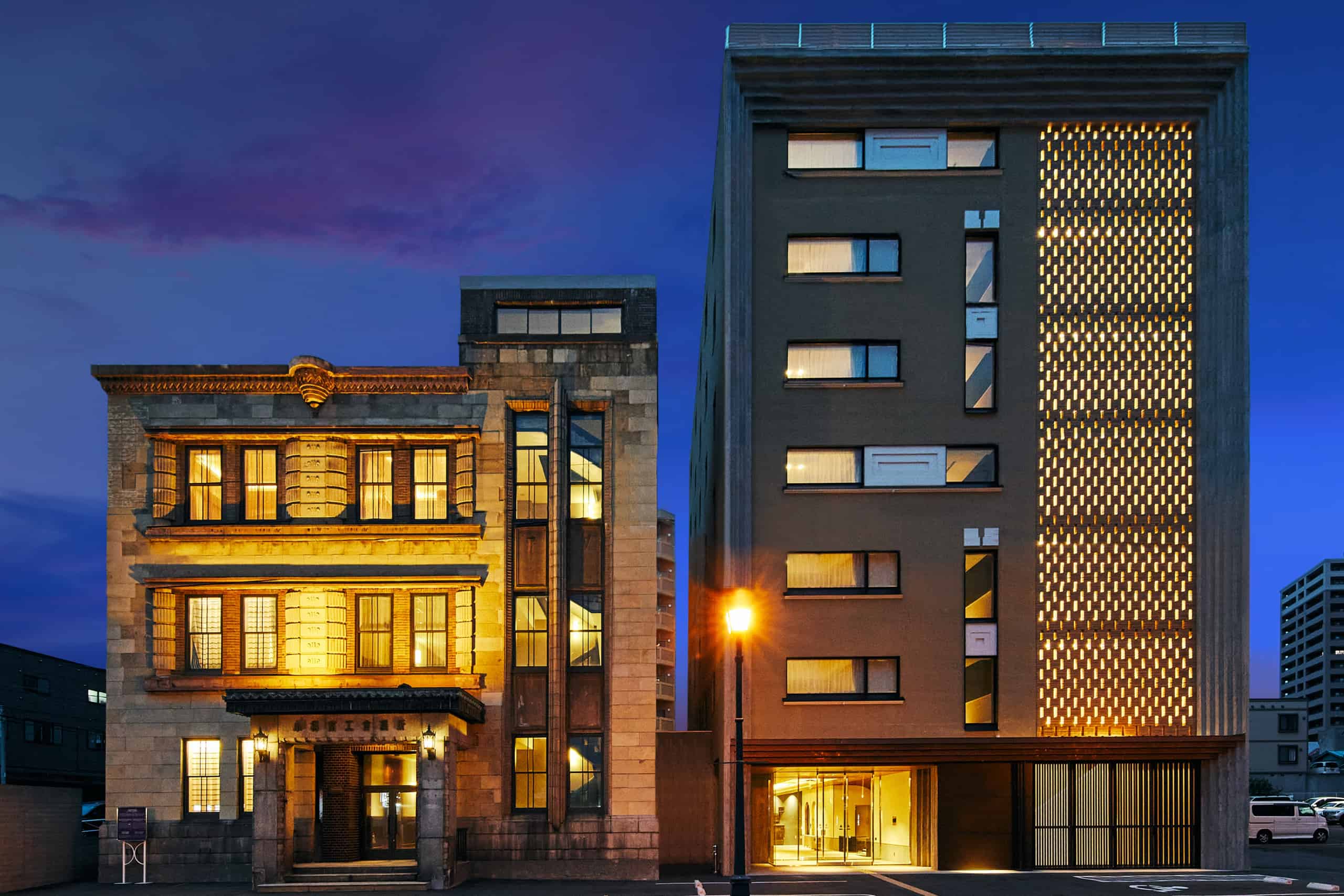 Otaru is close to one of Hokkaido's best ski resorts, Kiroro Snow World, which is just a 40-minute drive from the city. One of Hoshino Resorts'newest hotels, the OMO5 Otaru, opened in early January 2022 and is located in one of Otaru's historical precincts near the Otaru Canal and a short walk to the wharves on Ishokai Bay. The hotel consists of two buildings, the south wing a renovation of the former Otaru Chamber of Commerce and Industry, and the north wing a contemporary building with modern design.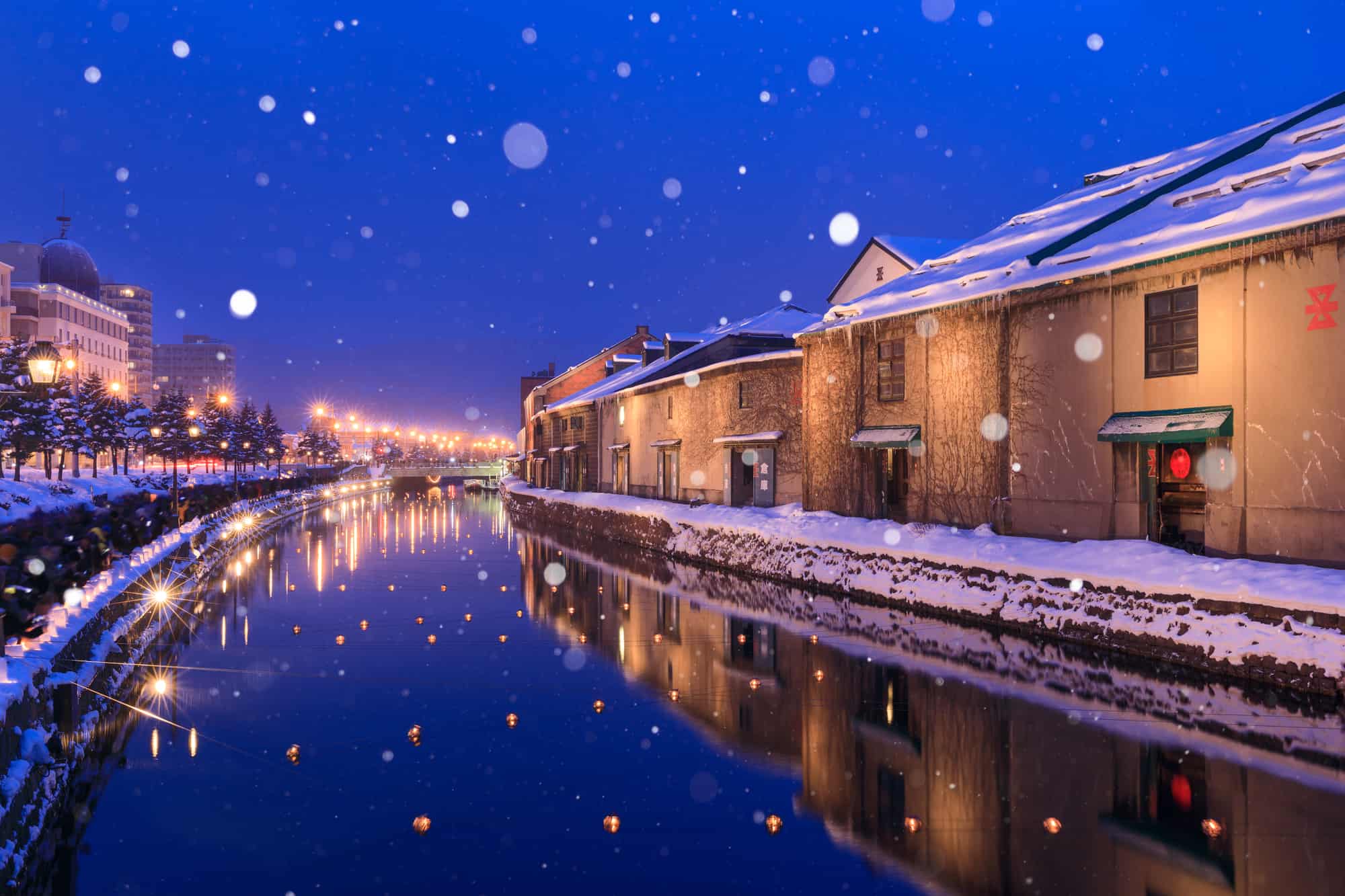 Its location makes the OMO5 Otaru an excellent base from where you can enjoy Otaru's authentic charm. It is just a short stroll to the canal and warehouse district where you'll findartisans' studios, cafés, a sake brewery and restaurants serving fresh sushi which is sourced directly from the nearby Sea of Japan.
Like its hotels in Asahikawa and Sapporo, OMO5 Otaru has a focus in winter on sking and snowboarding guests, with buses to the ski resorts, a wax bar and area to wax your equipment and reports on the current snow conditions at six ski resorts near Otaru.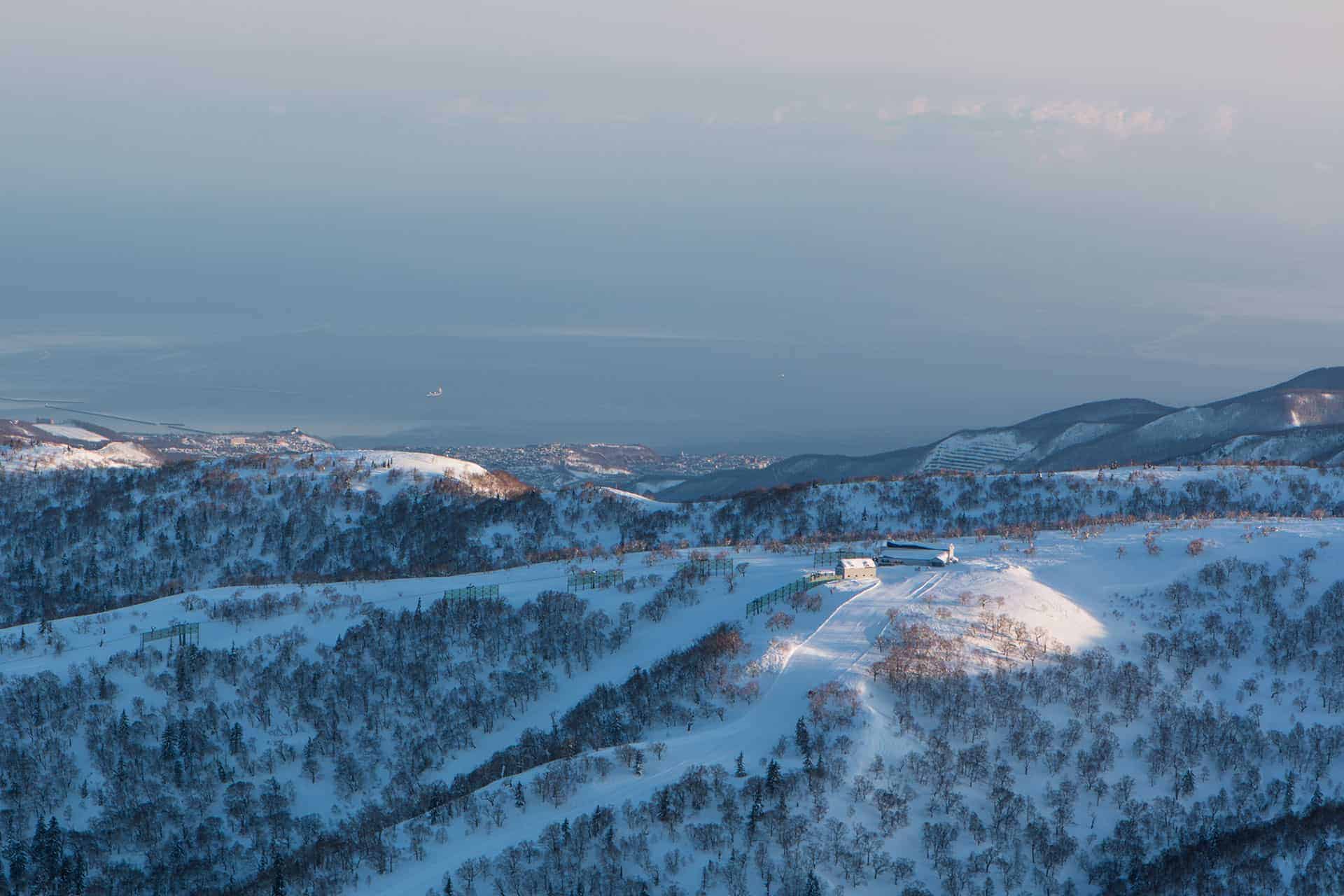 A snow holiday in Hokkaido is something every skier and snowboarder should do, not only because you'll find the most consistent snow and powder in the world, but through Hoshino Resorts, it also for the opportunity to experience the urban delights of Hokkaido's "ski cities".
Hoshino Resorts is offering a number of deals across its OMO hotels in Hokkaido and in Tomamu resort for the 2023/2-24 winter. Click here for savings, offers end on June 30, 2023