Japan Snow Forecast, January 7 – More To Fizz About With Heavy Snowfalls Today Into Sunday
January 7th, 2021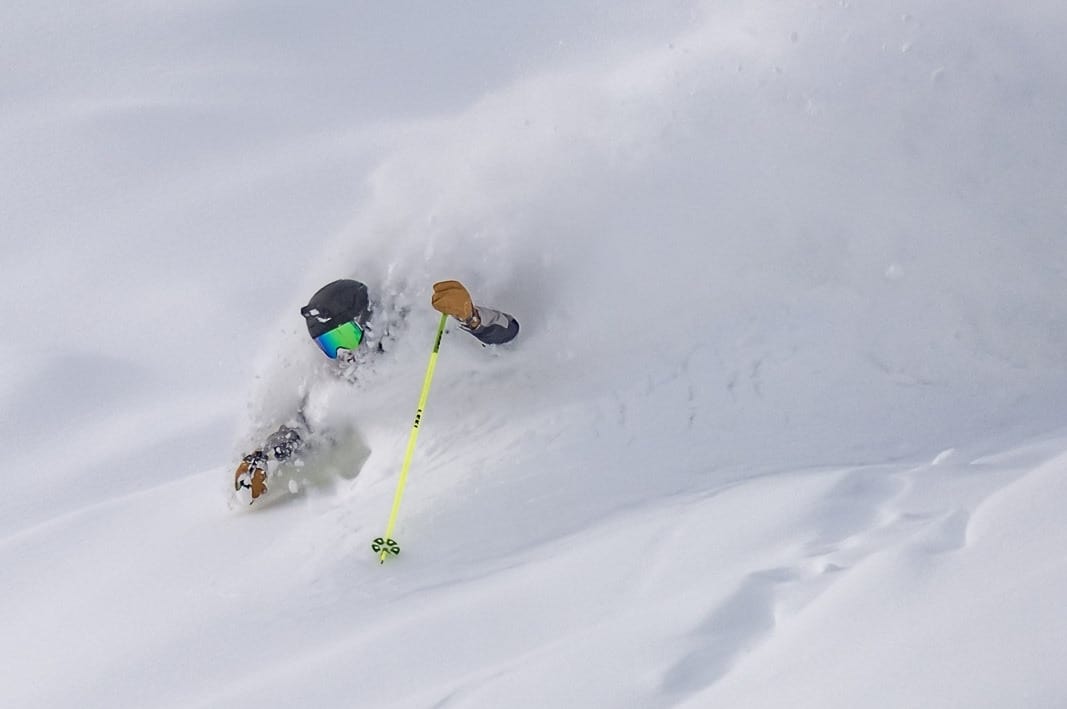 Mountainwatch | The Grasshopper
 Valid Thursday 7thJanuary – Thursday 14thJanuary
What an incredible week it has been in Japan. We saw heavy snowfalls at most resorts over the New Year period, followed up by light falls over Honshu and moderate falls over Hokkaido to round out a week of deep powder and sparse crowds. Our reporters are absolutely fizzing!
 Over 70cm fell on Hakuba resorts in the last seven days, while Myoko, nearly a stone's throw away, is reporting 183cm. Insane! Further north Appi Kogen copped a whopping 126cm, Niseko went one up with 132cm, while Furano had a more modest 28cm.
There'll be even more to fizz about this week as the next big snowstorm is currently bearing down on the Japanese archipelago. A low-pressure system will pass over northern Honshu today bringing in the next wave of heavy snowfalls and freezing temperatures to most resorts today through into Sunday.
Things will settle down during Monday with snowfalls eventually petering out. Our tally for this storm could be up and over the 40-60cm mark at a lot of resorts on Honshu and 25-45cm on Hokkaido.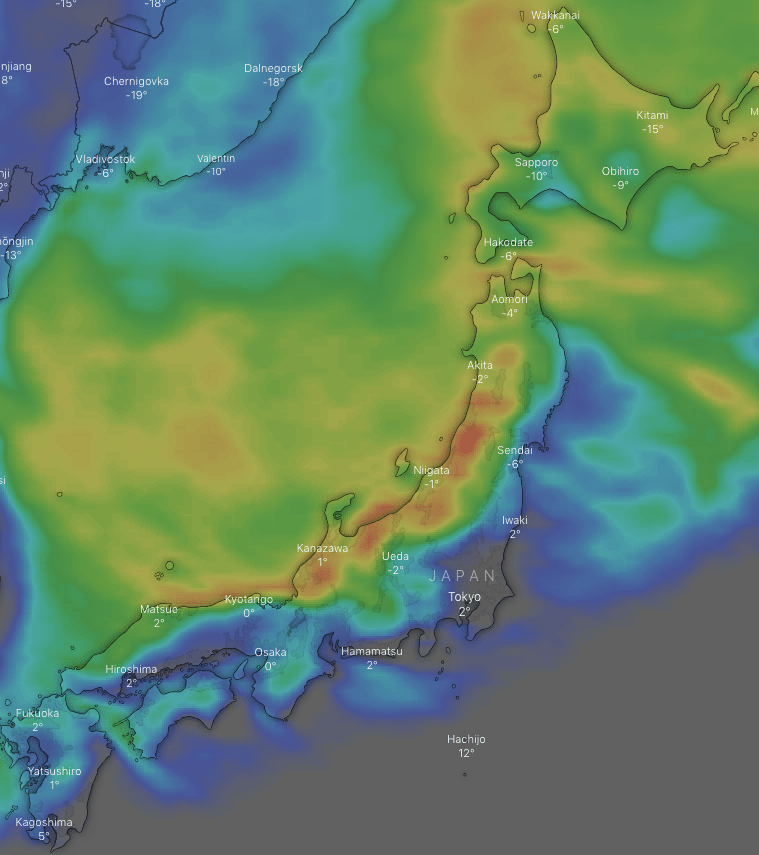 Low pressure will surge up past the country on the Pacific side during Tuesday and Wednesday, bringing warmer temperatures and a period of rain and snow. Models are still unsure on the finer details, but we could see heavy falls on the eastern side of Honshu and over the southern half of Hokkaido.
It's as if good things like to happen on Thursday's, because the next snowstorm is likely to gather steam next Thursday, the coldest air hitting late in the day into early next Friday, bringing another period of heavy snowfalls across the country.
Have a great week, see you next Thursday!