Long Live The Weekend Warrior – Follow The Grasshopper's Weekend Forecast
April 29th, 2015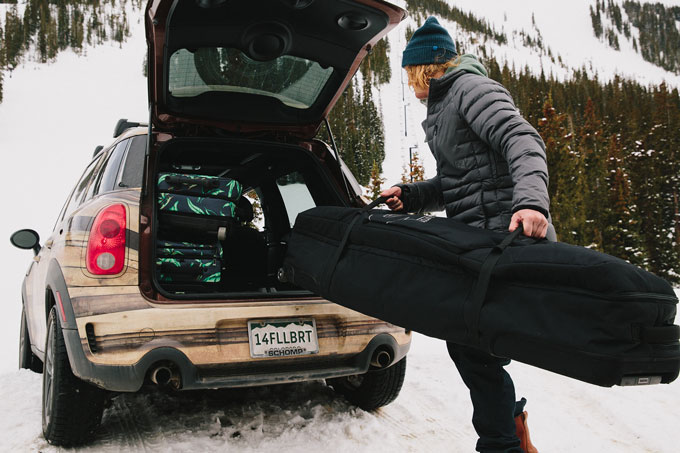 Go on, load up that car and get out there… Image:: Burton
Mountainwatch | Alex Horvath
An extract From Chillfactor's Ten Most Underrated Moves in Skiing:
"That giddy Friday feeling knowing you're about to get out of the city and embark on your adventure to the mountains. Crap playlists on repeat. Maccas drive thru. Shredding the mountain from first to last lifts, because each run is precious, and each run is epic. Coming home in the car in your damp thermals and smelly socks and not even caring, because you just lived a little. The weekend road trip is the essence of Australian skiing."
Here at Mountainwatch we live for the Weekend Warrior. All winter long, our bags sit packed, ready to fly down the Hume at a moment's notice. We pour over the forecast daily, constantly on edge for any sign of fresh snow. We're not blind to our privilege, though. We're lucky enough to do this every day. This makes us all too aware that the great majority of Weekend Warriors have to deal with that little thing called: Life.
Life's a drain on powder-filled weekends the world over. But don't despair. Listen up ol' Weekend Warrior friend of ours, because we've been cooking up a little something just for you. It's called: The Weekend Forecast. This tasty little treat is baked up fresh for you every Thursday morning throughout winter – this year it'll be kicking off on June 4, just in time for that first weekend mission.
So, chuck your details in the form below to make sure you don't miss out. Viva La Weekend Warrior…