Mountain Safety Collective Backcountry Conditions Report – Friday September 9
September 9th, 2022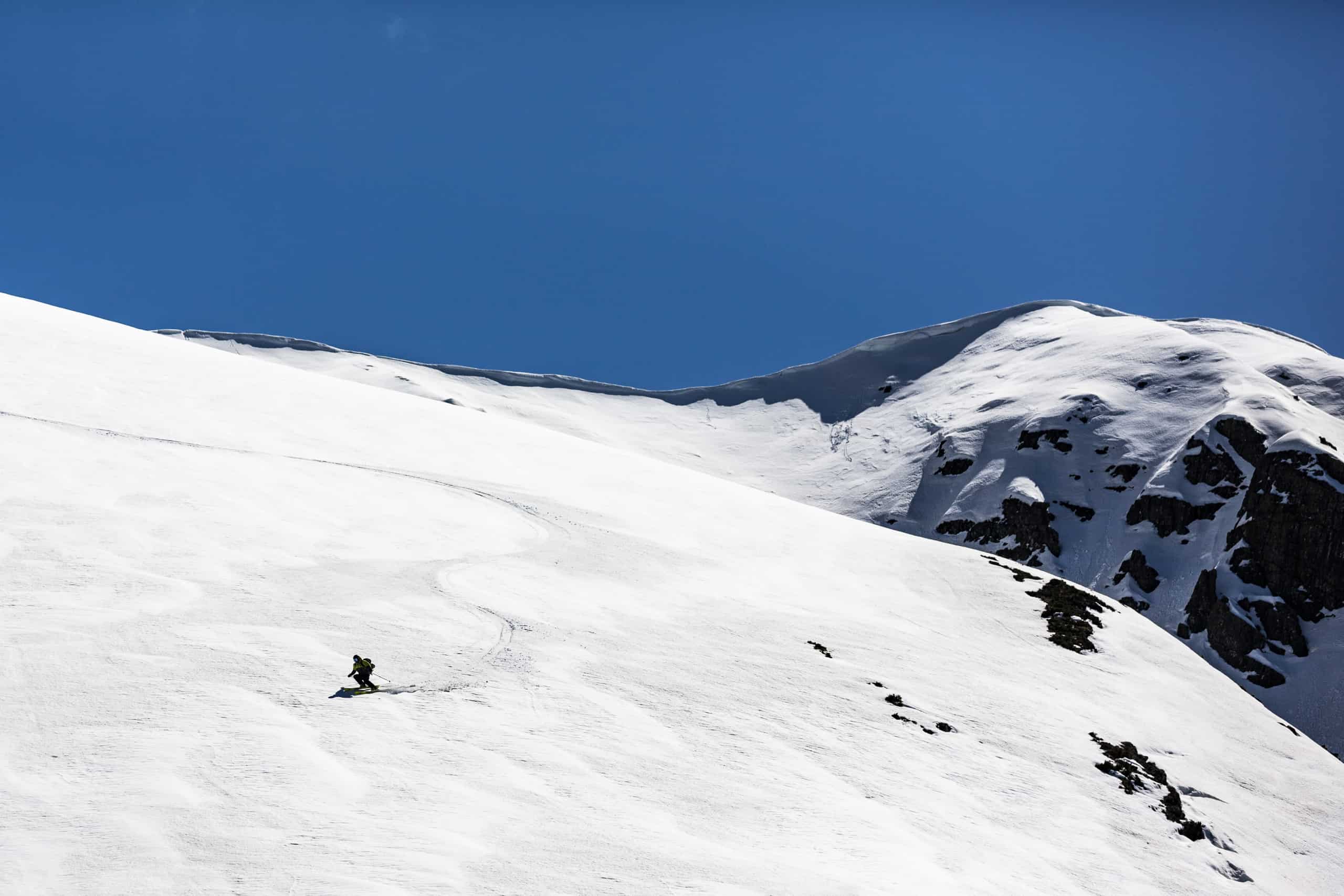 Mountainwatch | Mountain Safety Collective
This will be our last weekly backcountry summary for the season now that we've moved into consistent Spring conditions of milder daytime temperatures and melt-freeze cycles.
As the tragic fatality on the Western Faces last weekend highlighted, Spring can still be a very dangerous time in the mountains and hazards become quite variable on any given day depending on the amount of overnight refreeze and current weather conditions.
Timing is very important. Generally speaking, if you are too early and the surface crust is hard and icy, a significant slide hazard will exist. If you are too late, and the day warms up significantly, cornice collapse and wet snow avalanches can become a concern. Large rain events will destabilise the snowpack and cornices.
Even though it is Spring, large blizzards can still roll through and there can be the potential of wind slabs and new cornice development. Whiteouts can occur at any time as valley fog lifts or low cloud locks in over the mountains and weather exposure risk can be extreme if dealing with rain and low temperatures.
While the froth is high to get out on the warmer days and ski bigger lines, maintaining best practice in the backcountry should still be top of mind on every trip:
– Log a trip intention form with NSW NPWS or Victoria Police.
– Have a home base contact person who knows your intended route, gear you have with you and planned return time.
– Take adequate food, water, clothing and emergency shelter to survive an unplanned night out.
– Carry ski or boot crampons to exit steep, icy slopes.
– Take a Personal Locator Beacon (PLB) – available for free rental from NPWS or a small fee from commercial providers.
– Satellite communication tools like Spot, InReach or satellite phones are advisable in remote areas where a reliable phone signal is unlikely.
– Be trained in remote area or wilderness first aid.
– Avoid skiing or riding lines of consequence alone.
For more information on staying safe in the backcountry, visit Mountain Safety Collective.