National Alpine Championships – Day 2
August 13th, 2009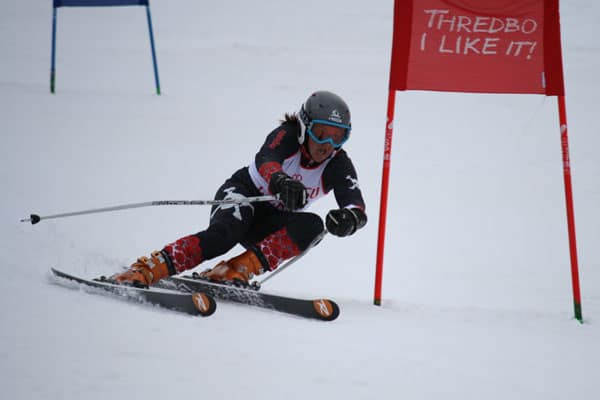 Wild weather.
A wild and woolly day was dished out for day 2 of the National champs at Thredbo. With a cold front rolling through at first light and a couple of hours of rain the start was delayed till a decision was made that the days racing would go ahead with conditions improving. Come 11am, after a 2 hour delay the skies cleared and proceedings got underway.
Good racing.
The race track with help from some fertilizer came up a treat and racing was again fast and furious. The men's started with much the same field as yesterday however the women were missing some notable names when things got underway. Jenny Owens was an understandable absentee after a nasty crash yesterday, Katya Crema the Nr1 ranked skier on the list decided not to race as did Lavinia Chrystal which was pretty disappointing as their absence greatly affects the world ranking point's opportunity for the rest of the field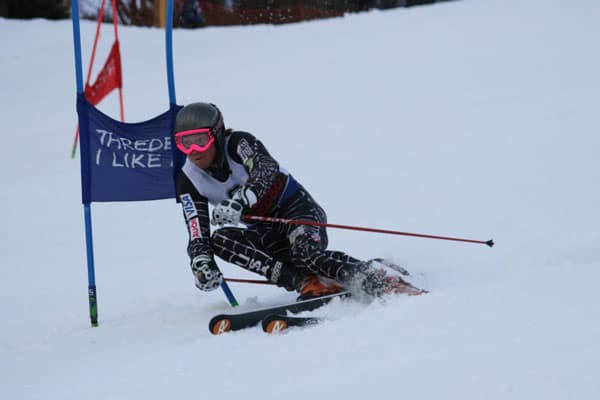 Jampol
Mountain closes due to big electrical storm
Conditions remained good into the second run but a storm was brewing. Word came through that the Victorian resorts had just shut down due to a electrical storm and that means it was heading our way next. Thunder claps boomed overhead as the last of the women ran, lighting was starting to strike and it was getting pretty ugly.
The women's just got done before the mountain was closed, meaning all lifts and power goes off. This left half the men's field up top, half down the bottom. After an hour of wild stormy weather things improved, lifts kicked into action once again and with snow, sleet and rain blowing through the men's second run finally got underway. In fading light the days racing was wound up about 4pm. A long day on the hill.
Winners today were Grant Jampolsky of the USA and Magdalena Martynkova of Czech Republic.
The meet continues tomorrow with the Slalom leg of the National senior Championships.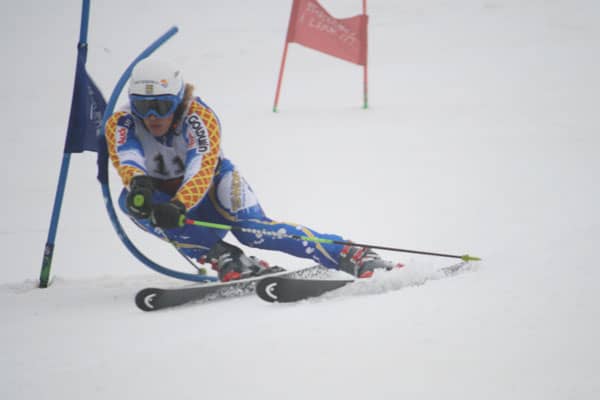 NiklasRainer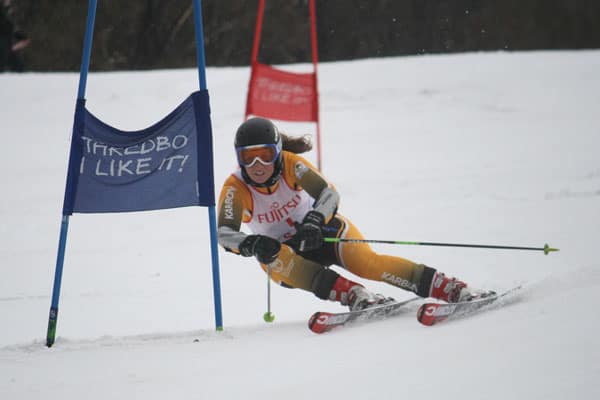 Emily Bamford
Thredbo forecasts,
snow reports and
live snow cams.