New Zealand Forecast Monday August 10th – Mostly Sunny Westerlies, Then A Little Snow On Thursday
August 10th, 2020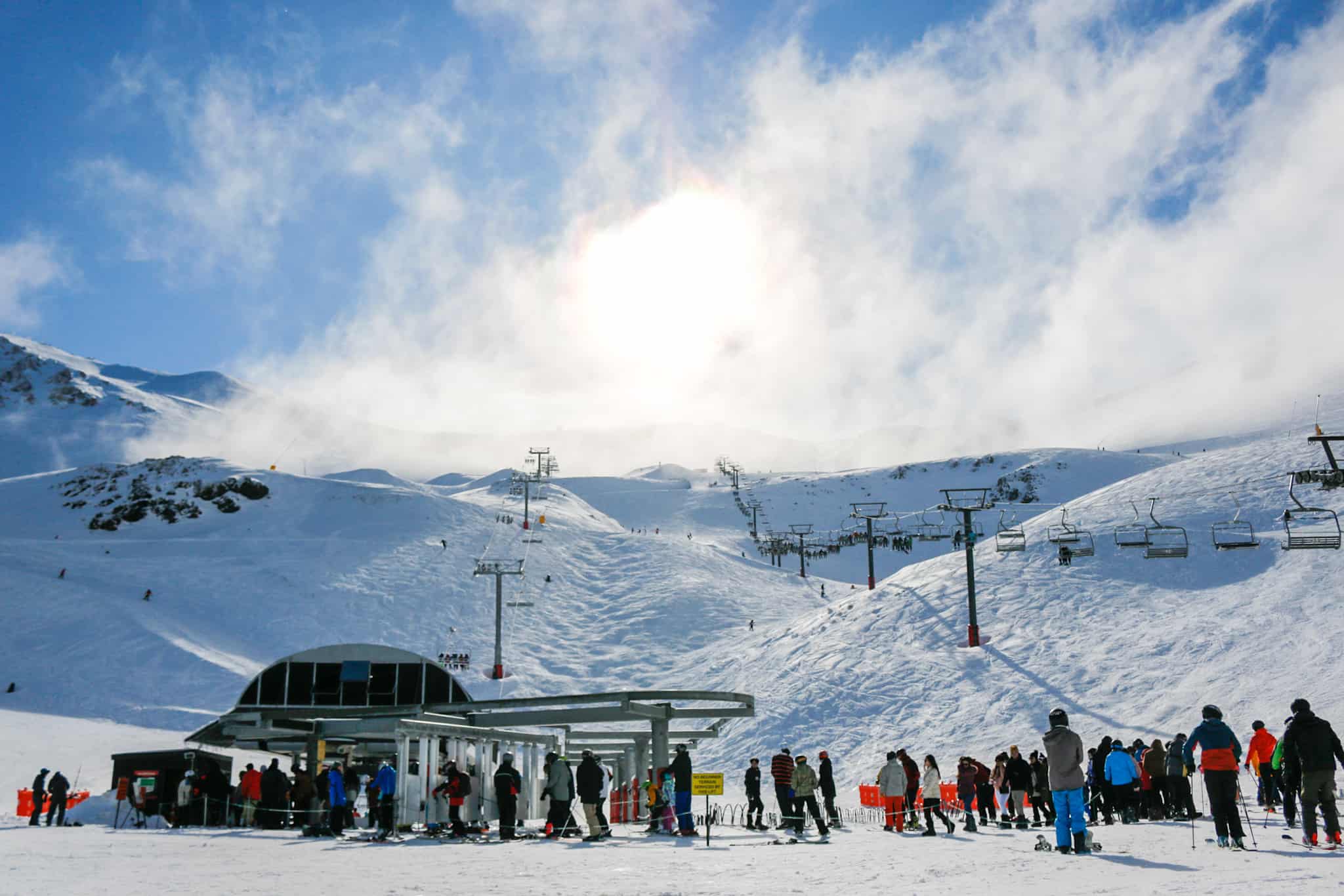 Valid Monday 10thAugust – Thursday 13thAugust
After a nice dusting on Friday, a W-SW flow has settled over the country, bringing mostly sunshine to South Island ski fields for the next few days.
Meanwhile, a low will roll over the North Island from Tuesday, bringing most rain there, before moving out east on Thursday, which will suck cold air up the South Island. This will only give the Southern Lakes a super light tickling, while Canterbury should see a bit more in the 5-15cm range.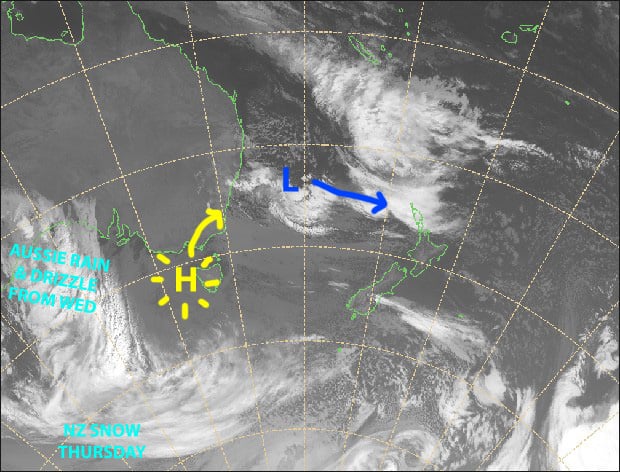 Note: The detailed forecast below is for ski fields in Canterbury and the Southern Lakes.
Monday 10th
Mostly sunny, but some cloud about the Southern Lakes. Westerly winds, strong about the high ground.
Tuesday 11th
Mostly sunny again with a little bit of cloud about the Southern Lakes where there'll be a stiff W-SW wind. Light winds for Canterbury.
Wednesday 12th
Cloud clears the Southern Lakes during the morning as southerly winds turn to the west.
Cloud will linger into the afternoon in Canterbury where there is the chance of a flurry or two. Southerly winds drop off, and then westerlies kick in.
Thursday 13th
A few light snow showers/flurries developing over the Southern Lakes during the morning, then more persistent snowfalls in Canterbury from afternoon, as light westerlies turn to a gentle, but cold southerly.
 Extended Outlook
A ridge will clear things up nicely for Friday and keep it that way this weekend, and possibly next Monday too.
The next system should start affecting the country from next Tuesday the 18th, with mild northerlies and rain building before colder air hits Thursday 20thor Friday 21st. This cold air is likely to come from the west, rather than the south, so at this point we're only expecting scattered snowfalls possibly through into Monday the 24th.
That's all from me today, guys.