New Zealand Weekend Forecast, Friday September 24 – Spring Storm on the Way
September 24th, 2021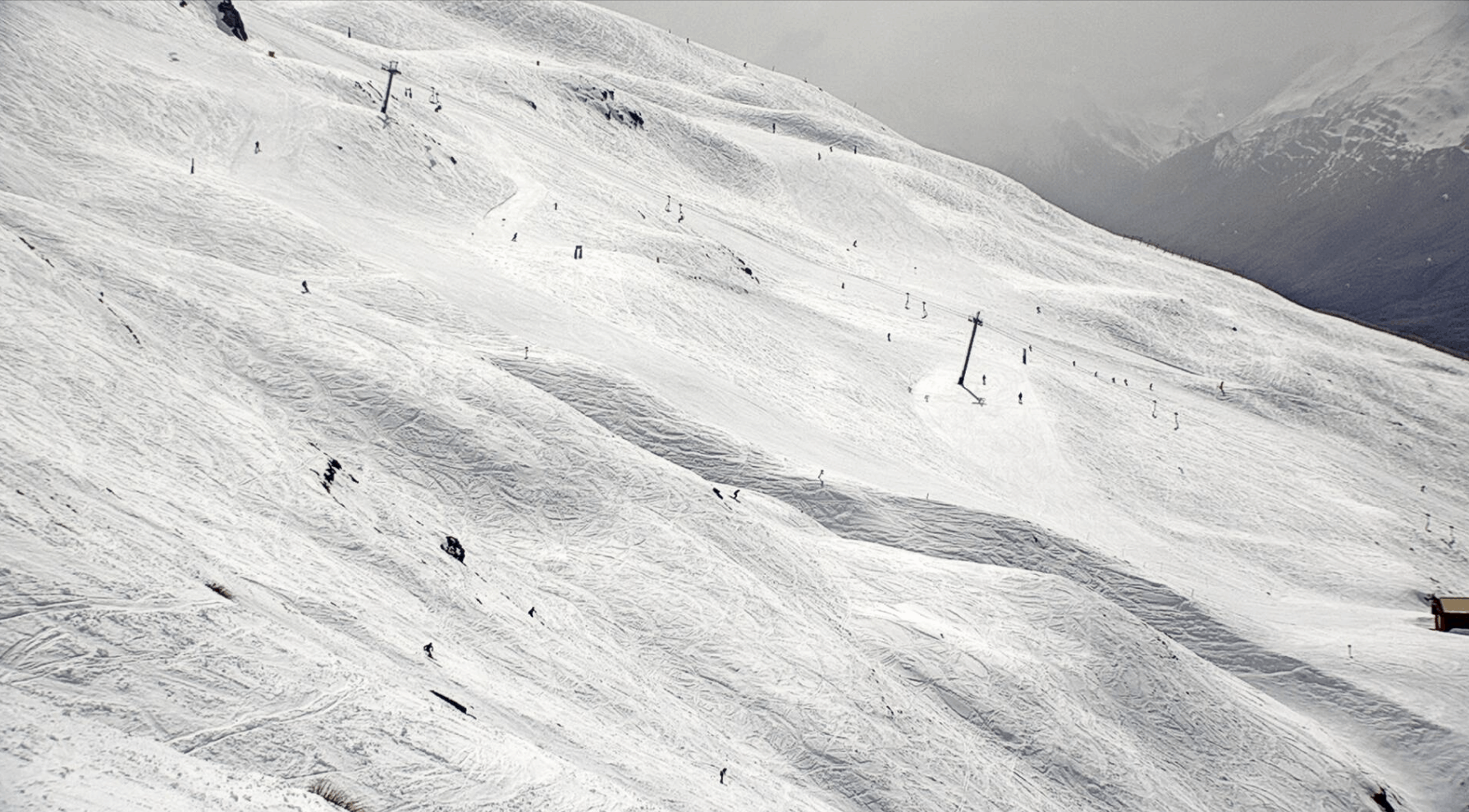 Mountainwatch | The Grasshopper
Some light precipitation is expected around the south today and is expected to get much heavier in parts over the weekend. A system of fronts moving over Victoria right now should move across the Tasman and bring precipitation with good chances of snow in some regions across the South Island.
The temperatures are predicted to be a little high in some places, so we may see rain in parts, but it is Spring and with the days getting longer after the Spring Equinox yesterday we can't be too upset with some rain around lower levels.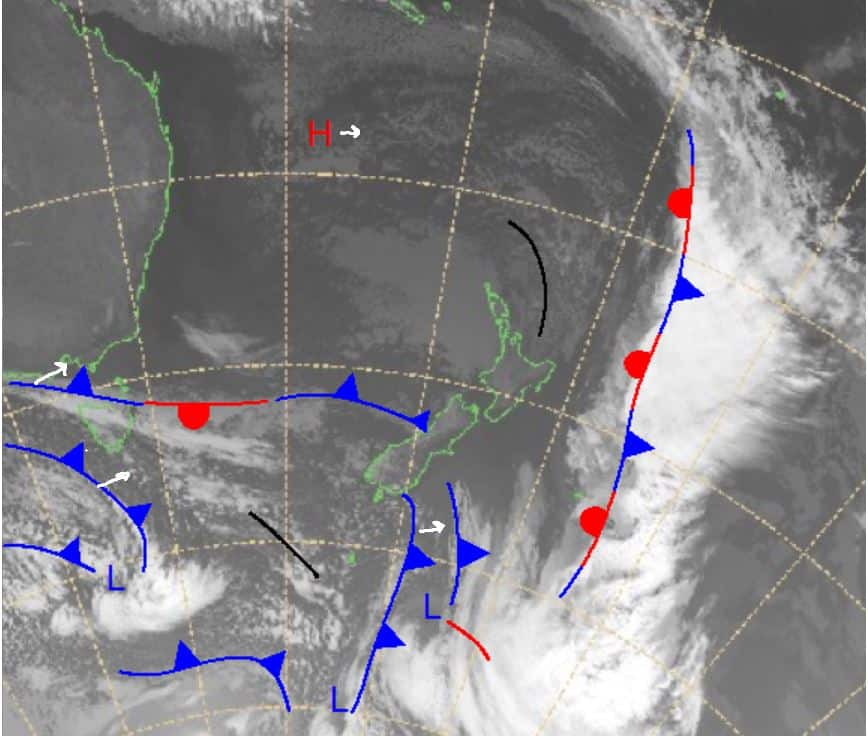 Friday September 24 
Ruapehu: Some morning cloud before the sun comes out with moderate southwesterlies easing throughout the day. Should be a nice day.
South Island: A fine but windy day ahead for Canterbury with strong northwesterlies easing slightly in the afternoon before strengthening again ahead of the evening, reaching very strong levels. A partly cloudy day expected for the Southern Lakes with moderate to strong northwest winds. The chance of some snow heading into the late evening, falling either side of midnight.
Saturday September 25
Ruapehu: Partly cloudy with light westerlies winds early, strengthening throughout the day and evening to moderate northwesterlies. Chance of some late flurries in the evening.
South Island: For Canterbury very strong winds possible, blowing a severe gale about the peaks. Precipitation is expected through the day with some rain mixed in at lower elevations. Snow totals 10-25+cm.
For the Southern Lakes good precipitation forecasted but expecting a mixture of rain and snow. Northwest winds, very strong at times, easing through the evening. Possible chance of a thunderstorm. Totals 8-20+cm.
Sunday September 26  
Ruapehu: A cloudy day with some precipitation expected. The freezing level is expected to lower to around 1500m later, but we could see rain before then, heaviest through the middle of the day. Snow totals 5-15cm.
South Island: Moderate to strong winds early weakening slightly and turning southwesterly. Good chance of precipitation in the afternoon/early evening. Totals 6-18cm.
Around the Southern Lakes winds easing through the morning to light levels, with cloud expected to clear.
Extended Forecast 
Looking ahead over next week there is some sun on the way over the early part of next week thanks to some high pressure moving in which should offer some nice spring days. No significant precipitation is in the forecast until Sunday, so we will wait and see what eventuates over the next weekend.
So, there is a lot happening this weekend with possibly large snow totals mixed in with some rain and strong winds possibly to severe gale force strength at times in parts of Canterbury. Take care if travelling through alpine regions.