Strong Storm Hits California's Sierras – Atmospheric River Dropping Over a Metre of snow
October 26th, 2021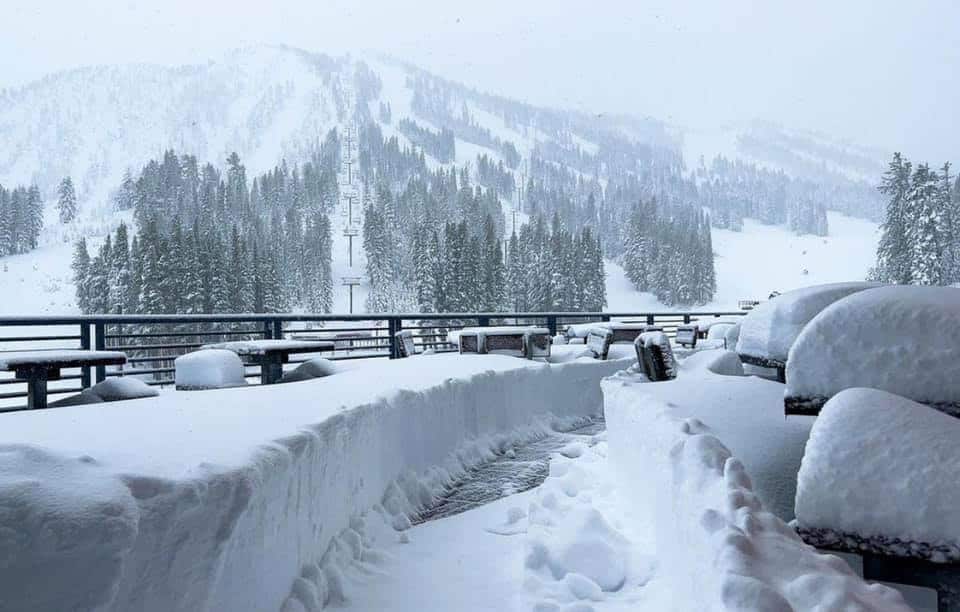 Mountainwatch | Reggae Elliss
A solid storm hit Northern California and eastern Nevada in the past 24 hours, an "atmospheric river" delivering heavy amounts of moisture across the Sierra Range. Initially snowfalls were restricted to the highest elevations in the resorts around Lake Tahoe, but the arrival of cold air saw the snow level crash, with heavy snowfalls down to lake level.
Forecasts leading into the storm weren't calling for mostly rain at lower elevations, Open Snow's Tahoe forecaster Brian Allegretto writing that, "The snow levels dropped much faster and lower than any models were showing overnight. Snow levels dropped to 7000ft (2133m) on the north side of the lake by 10 PM, about 3-6 hours faster than the models were showing. They also dropped much lower with snow below 5000ft (1524m) down into Reno."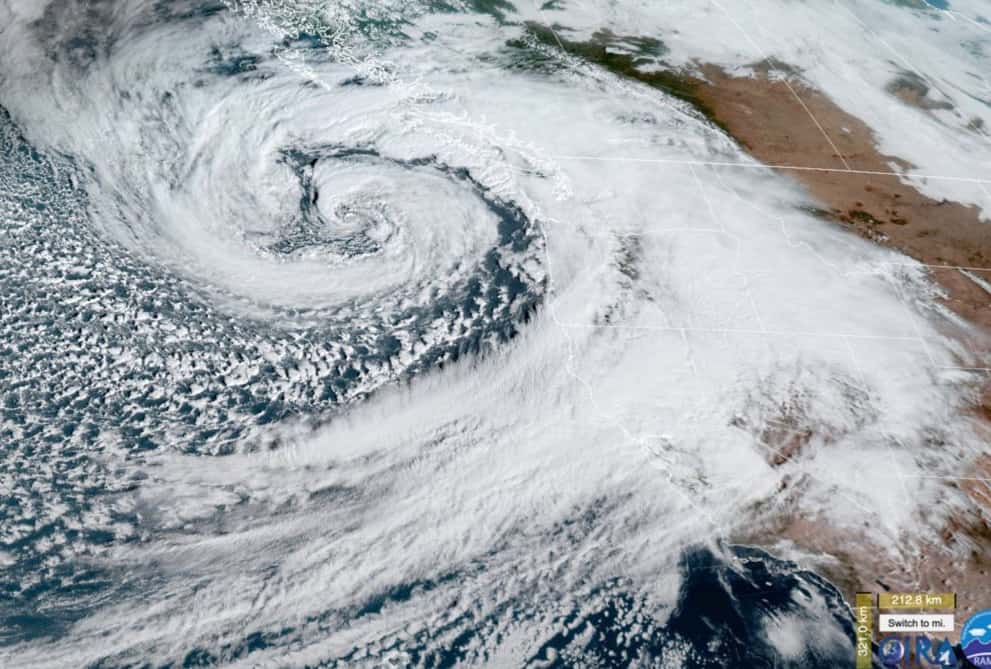 The Sierras are renowned for big snow totals in a relatively short period of time and the snowfalls were intense overnight, dumping at 7-10cms per hour and with winds around the peaks getting up to a howling 240km/hr there is significant wind-loading and avalanche danger.
The resorts around Lake Tahoe were reporting some impressive totals this morning, especially at higher elevations. Mt Rose with a base elevation of 2500m ended up with 106cms in 24 hours while Palisades Tahoe received 99cms at upper elevations and 30cms at the base.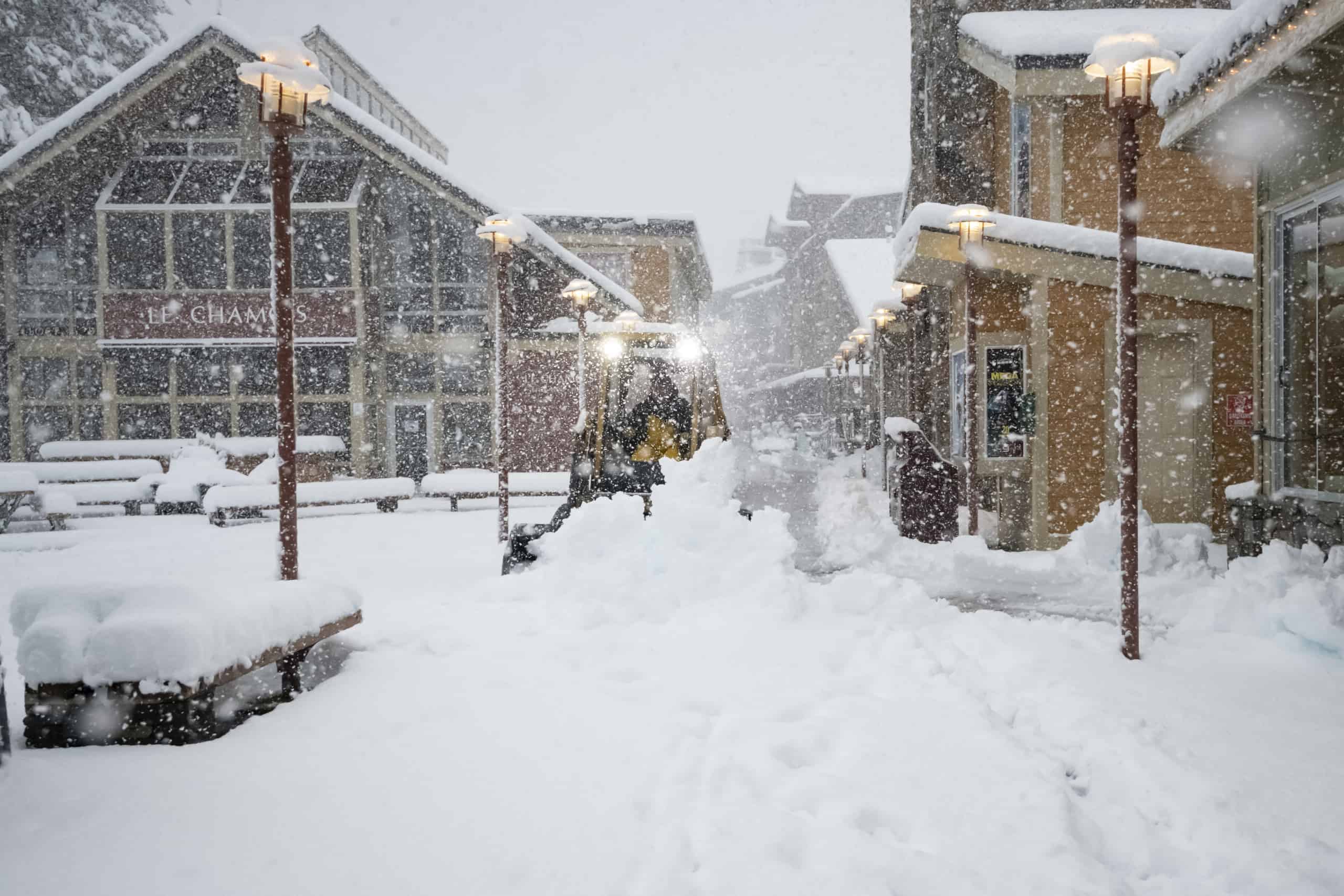 The rain turned to snow a little later in Mammoth, but once the cold air arrived it dumped with 30-40cms at the base and 70-90cm at upper elevations.  As expected the snow is wet and dense, but no one is complaining after such a big pre-season storm which has set down a solid base for the season ahead.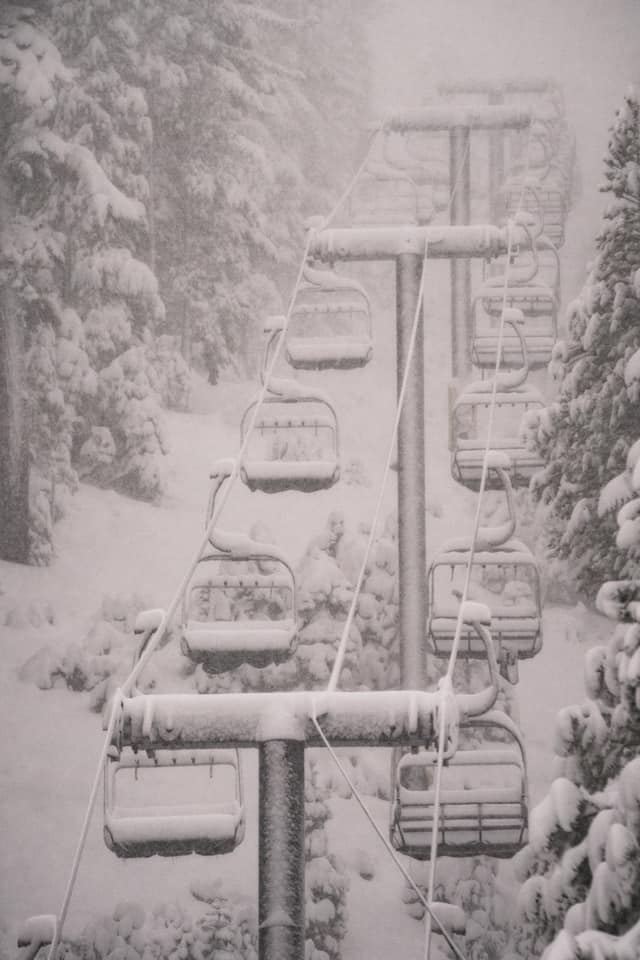 Mammoth is opening this Friday, two weeks earlier than scheduled, and after this storm there will more terrain than just a few snowmaking runs open for skiers. At this stage Palisades Tahoe is due to open on November 24 while other resorts Tahoe resorts usually open towards the end of November.
The storm is now tracking inland with snowfalls expected further east in Utah, Wyoming and Colorado. Stay up to date on conditions in North America through our forecast and snow cams for the USA and Canada  and the Grasshopper wil be back with his weekly North American forecasts in December.