Thredbo Snow Series – The Freeride Comp Returns to the Bluff, Monday August 16
August 12th, 2021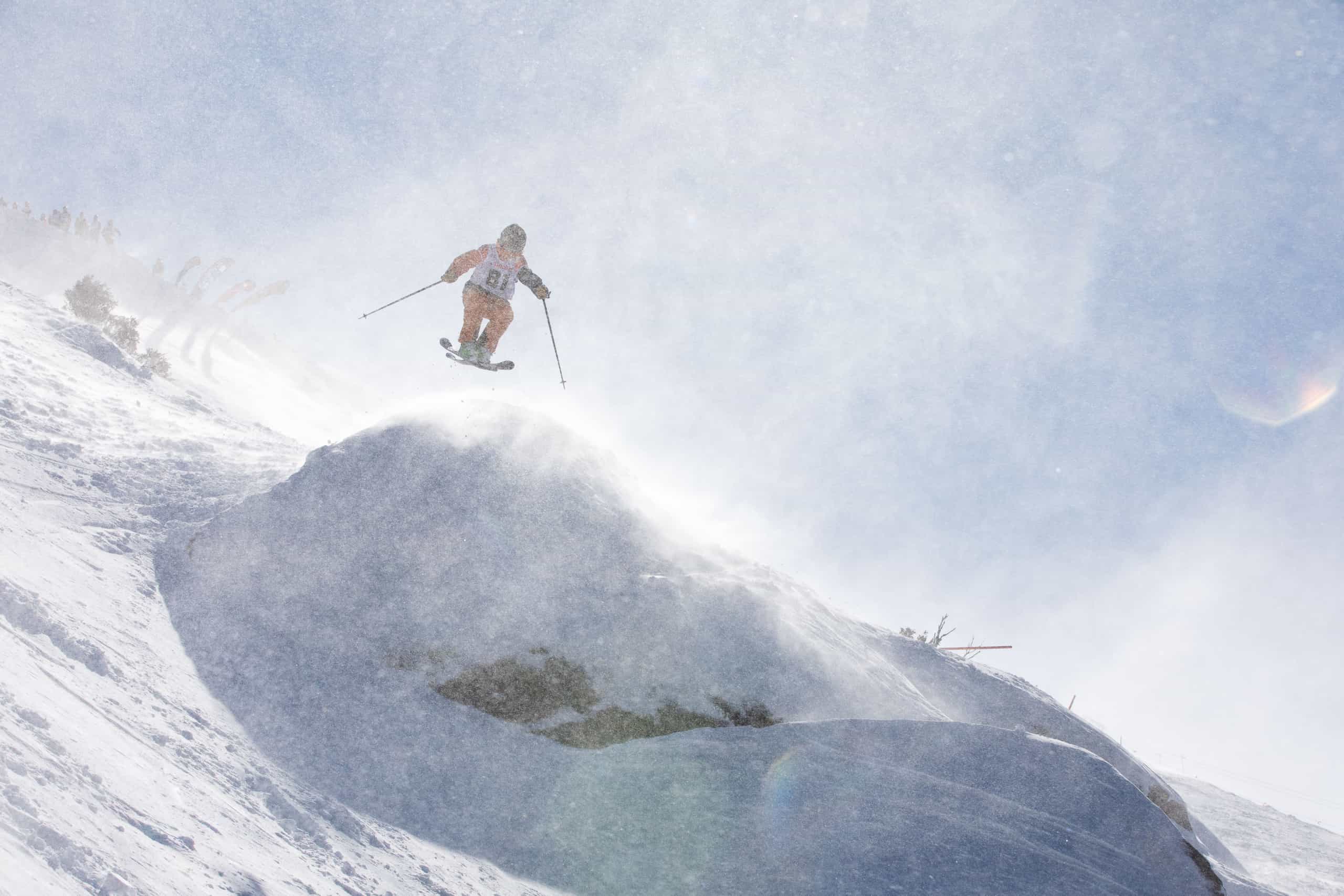 Mountainwatch | News
The Thredbo Snow Series continues on Monday with the Freeride Comp in Thredbo's iconic Bluff, a snow-gathering bowl next to the top of Kosciuszko Chair which is littered with natural features including wind-lips, gap jumps and rock drops.
The Bluff has been the scene of some great events over the years and for many, the Freeride event is the most prestigious of the five-event Snow Series. It is easy to see why as you have to be a complete skier or snowboarder to win, the judging criteria demanding a progressive run with speed and flow through the terrain and utilising natural features. As a previous winner once said, "This ain't a park comp, this is real on-mountain freeriding."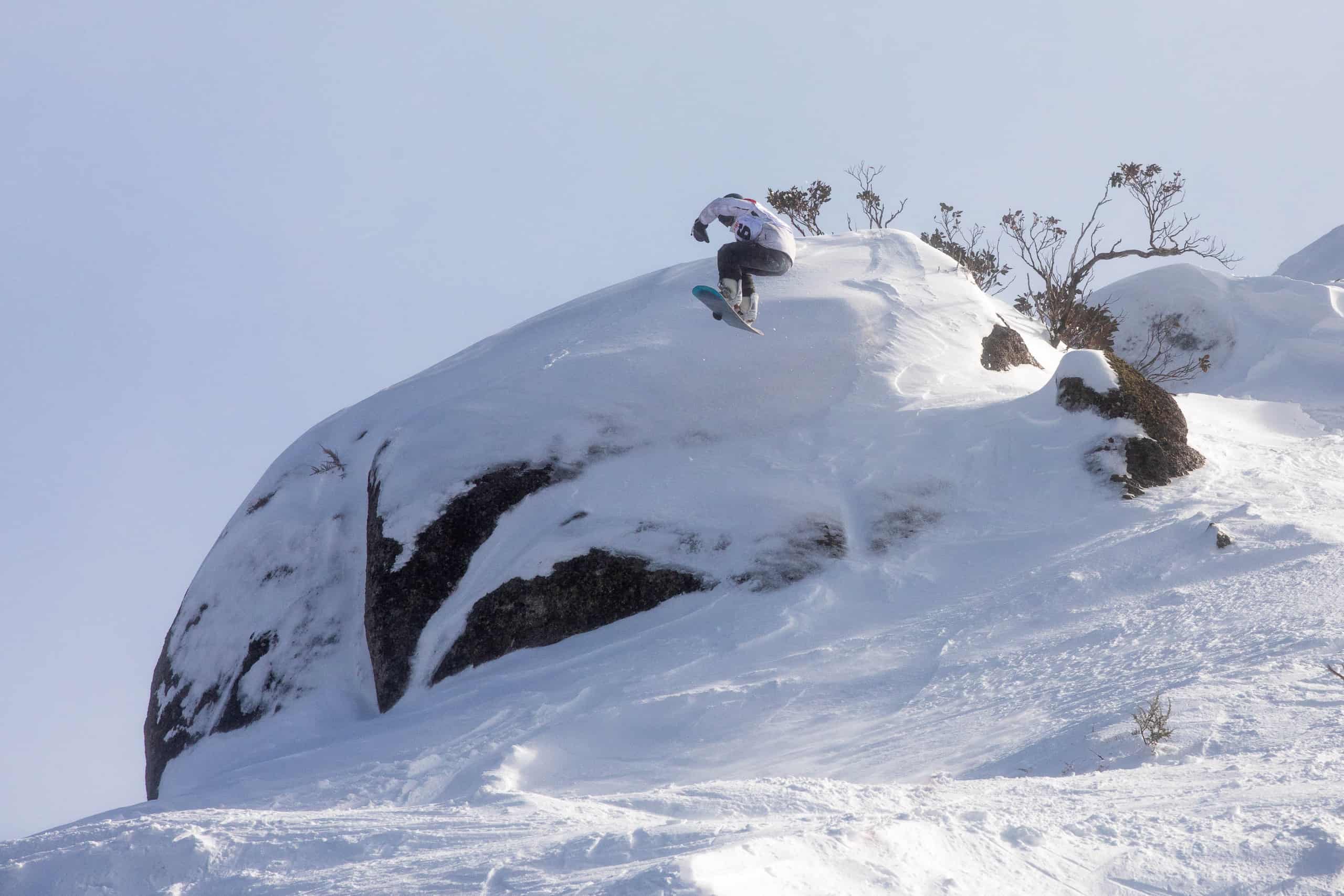 Here is what the judges are looking for:
+ Difficulty of line
+ Execution – control and landings
+ Fluidity -speed, power, flow
+ Jumps- progression and variety
The Freeride event always attracts a strong field of skiers and snowboarders, male and female across the three age divisions – groms, juniors and open – and competitors will be looking to link some smooth fast turns and hit at least two, possibly three features.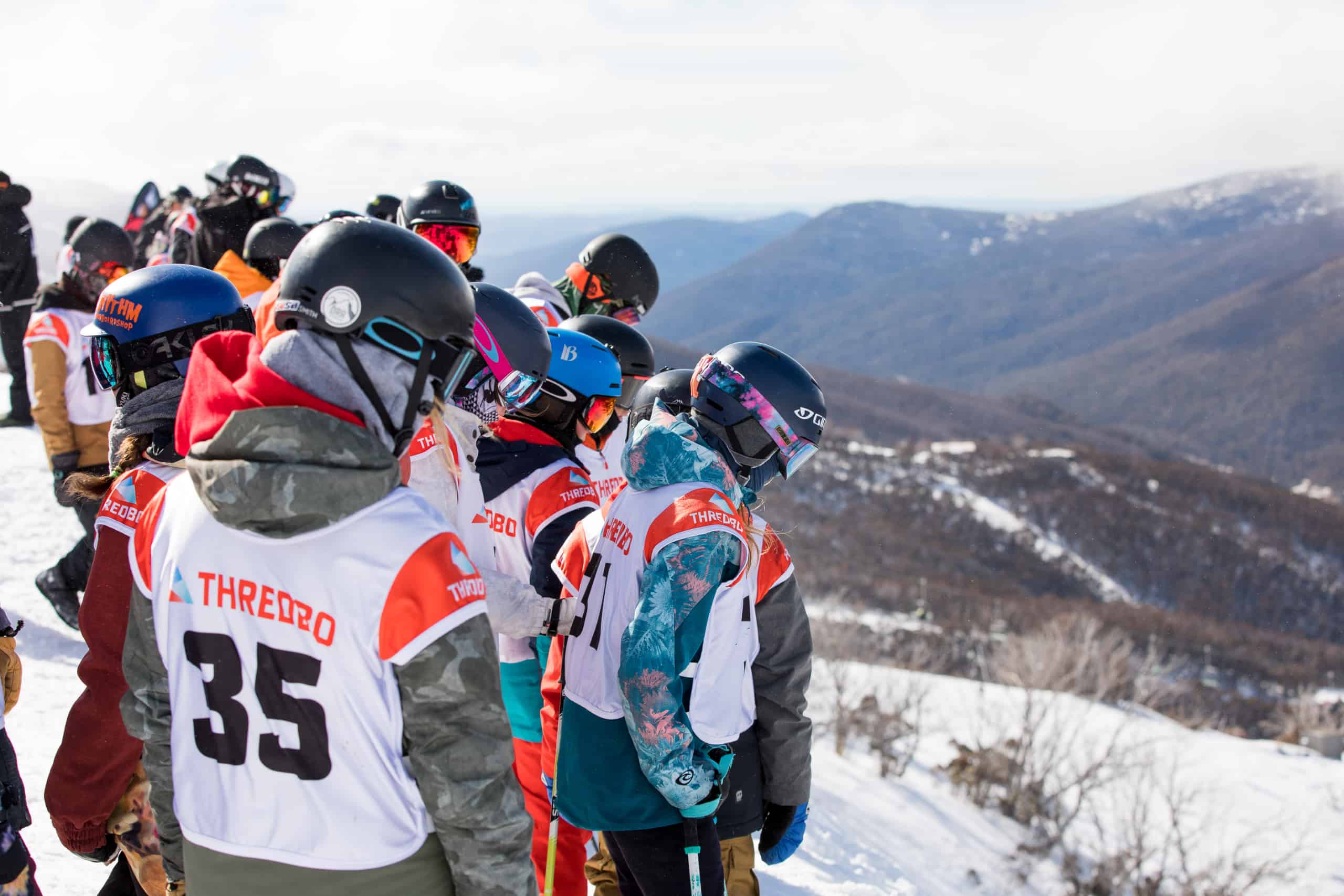 In conjunction with the comp Freeride World Tour athlete Michaela Davis-Meehan is running a  Discover Freeride camp for female snowboarders, presented by The North Face and Mountainwatch, in Thredbo this weekend. It includes a day in the Bluff where she will take participants through the terrain, giving them tips on the best line to choose, the features to hit and how to hit them. Michaela has a great understanding of the what the judges are looking for and it is a rare opportunity to tap into her experience and she will also be there on comp day to lend a hand.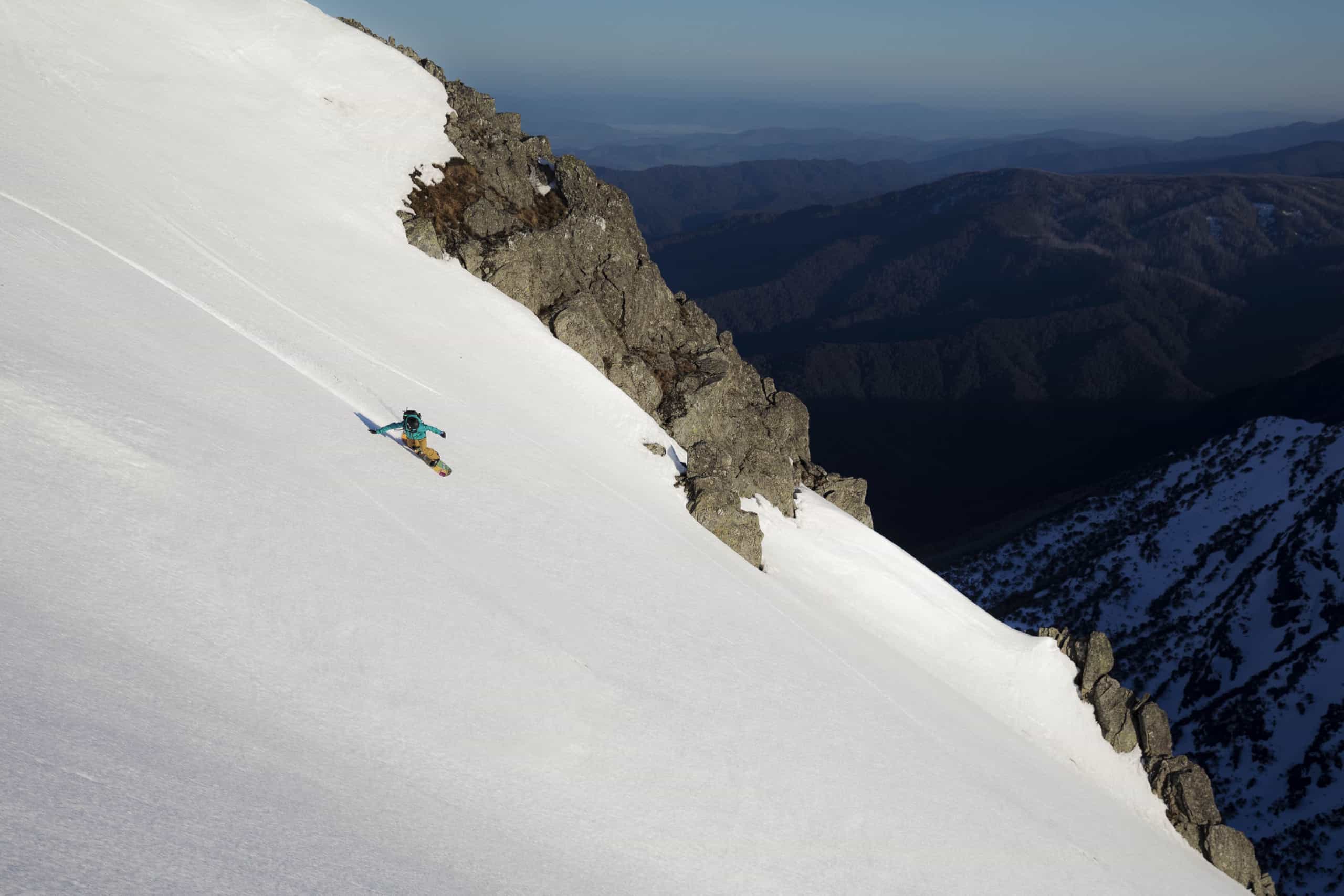 The Discover Freeride weekend also involves a day in the backcountry at Thredbo's Signature Hill, where the crew will push their snowboarding skills to the limit on challenging terrain. It's an opportunity to build on the skills you learnt the day before, with expert coaching and pointers from Michaela on riding more technical backcountry lines. Leave feeling amped for the competition the next day.
There are still a couple of spots left on the Discover Freeride camp so check it out if you're keen.
Details and entries for the Freeride event and the Thredbo Snow Series are available here.