Tony McWilliam – An Australian ski-bum makes good in Verbier
June 25th, 2009
Tony McWilliam left his life as a liftie in the Australian ski fields in 1999 for the big mountains of Europe, bumming his way around with an Industrial Design degree from RMIT under his arm. His self-confessed "throw it all in and see what happens" approach to life has worked. Now he heads up Faction Skis , a niche ski company based in Verbier , Switzerland, making fat skis and nothing but fat skis.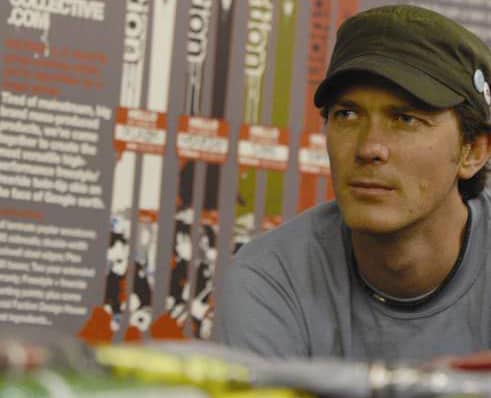 Photo by Yves Garneau
Tell us about Faction…
We have a small core crew of guys working from our office in Verbier, we can produce samples quickly and test them every day in the winter and just down the road in Saas-Fee on the glacier there in the summer. We have some of the most progressive ski designs on the market and a fantastic production facility with distribution in USA, Canada, most of Central and Northern Europe, China and Japan – and on top of that after many years of looking for the right guys to get things happening in Australia we've partnered with Peak Distribution which we're really excited about.
We're one of the few brands really pushing new technologies like 'rocker' into our skis – our flagship Royale and Thirteen backcountry freestyle and big-mountain skis have really helped push the forefront of ski design. We're releasing a new freeride ski this year called the 'Alias' that is a combination of normal camber and rocker that brings an amazing amount of versatility to the arena. We've also just launched a signature park ski designed by Kristi Leskinen which is going to bring higher levels of performance to womens' skiing – an area which has been ignored by a lot of brands.
Who are your pros?
Our team riders are made up of a balance between more experienced, older athletes who have been a part of the ski industry for awhile and bring a huge amount of knowledge, skill and profile to Faction – ex- IFSA Big Mountain World Champion Ryan Oakden and womens freeskiing legend Kristi Leskinen among them – and younger guys and girls who are still developing but have amazing potential, such as Canadian Mike Mertion and American Mark Dvorak – both shooting with Rage Films this year.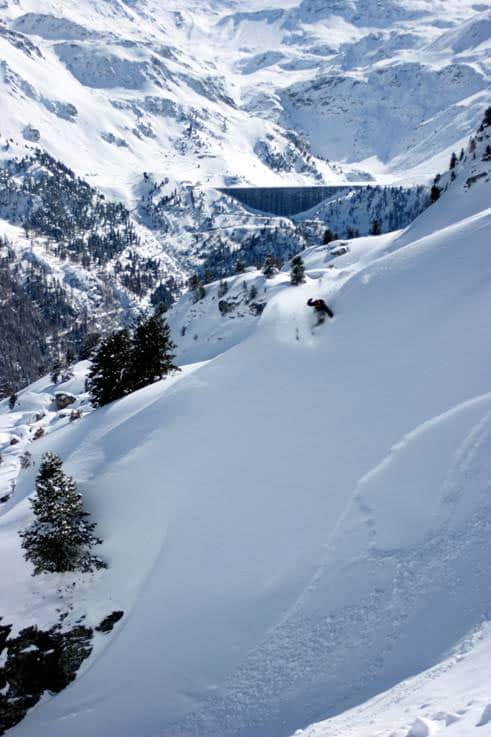 Photo by Camilla Stoddart
Who do you admire in the snow world?
Honestly anyone who gets out there and is up on the hill every day skiing because they love it gets my respect – and that goes for anything, whether its sport or music or art or whatever – just doing something because you want to and ignoring what anyone else says is cool or normal or expected.
Not many people know it but Australians were some of the first non-Europeans out in the alps making first decents and helping popularise what we now call 'freeskiing'. There's also some huge talent in the making in oz right now with guys like Russ Henshaw and Boen Ferguson kicking things up a notch on the world stage and really representing.
Why Verbier?
It's crap. Shit bars, no nightlife and the skiing is horrible. Honestly, don't go there. Stay away. Go to – Whistler . It's much nicer there. Go to Poland. They have great vodka there made from grass that has been urinated on by bison. No, really.
For dealer enquiries, call Darren Cockroft on +61 434 027 320
Or visit Faction Skis for more information.