VIDEO Perisher – The Best of July
August 3rd, 2010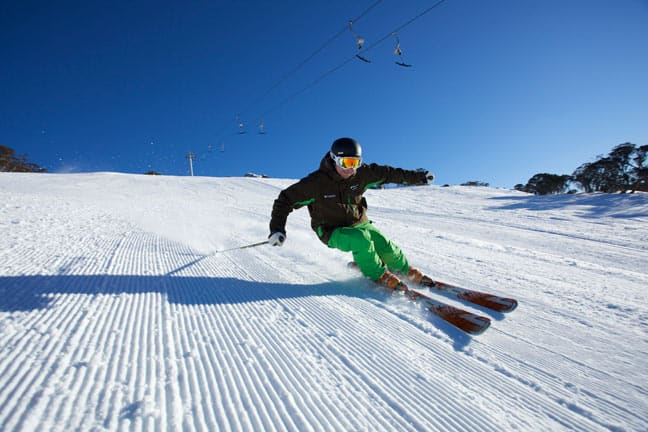 Blue skies and pristine groomers have been the theme for July. Image:: Perisher/Shannon Pawsey
Video | Mel Macpherson – Perisher Media
The best of the action from Perisher in July has a strong theme – blue skies, cold air, great groomers and plenty of time in the park.
Although the snow was elusive, the premium snowmaking conditions and the endless sunny days meant the crew at Perisher enjoyed some excellent groomers and terrain park time through July. Perisher has been smashing its snowmaking records, already clocking up 800 000 cubic metres in 2010. In 2009 the season total – 624,769 cubic metres – was considered an amazing effort. Now Perisher is aiming for 900 000 cubic metres before the end of the season!
Good news! Snow has hit Perisher. Check out the snow cams, daily snow reports and forecasts
Please click here to continue.
Perisher forecasts,
snow reports and
live snow cams.