Winter has arrived at Mt Hutt New Zealand
May 17th, 2010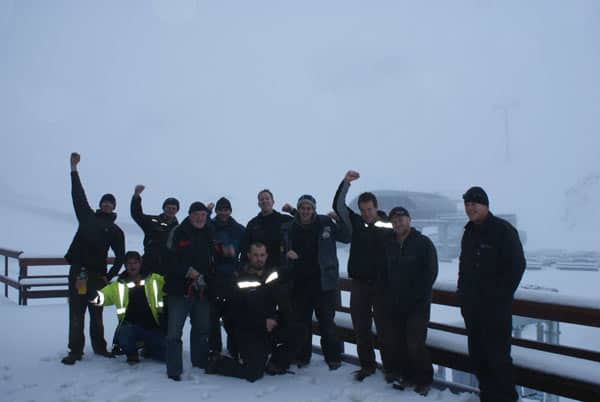 Assistant Ski Area Manager James McKenzie (6th in, back row) and the 2010 Mt Hutt winter crew celebrating the arrival of snow
Press Release
A cold snap on Sunday night has delivered a dump of 10cm of snow on Mt Hutt.
Ski Area Manager, Dave Wilson, says the high country ski area was likely to be on the receiving end of more snow throughout the week.
"It's great to see a dump of wet snow that should stick around and help create a good base. The cold temperatures mean the team will get started on snowmaking in the next few days to add to the base that has already accumulated.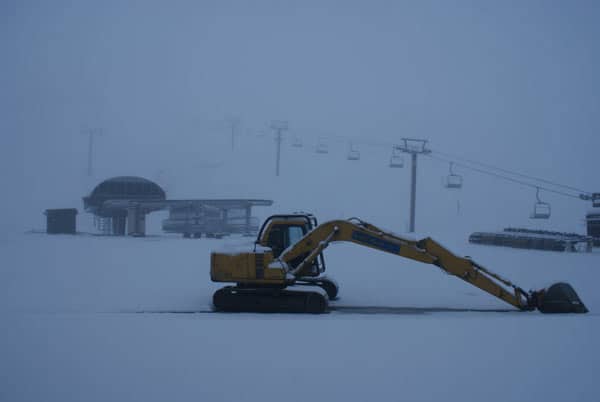 The Exhibition quad chairlift at Mt Hutt
Mt Hutt is scheduled to open on 12 June.
Meanwhile, Queenstown is also expecting a dump of snow later this week, which is perfectly timed for the scheduled start of snowmaking on Saturday 22nd May, and the scheduled opening of Coronet Peak on June 5th.
Mount Hutt forecasts,
snow reports and
live snow cams.