Australian Forecast, Thursday July 9th– Wet Down Low, But Snow Up High This Weekend
July 9th, 2020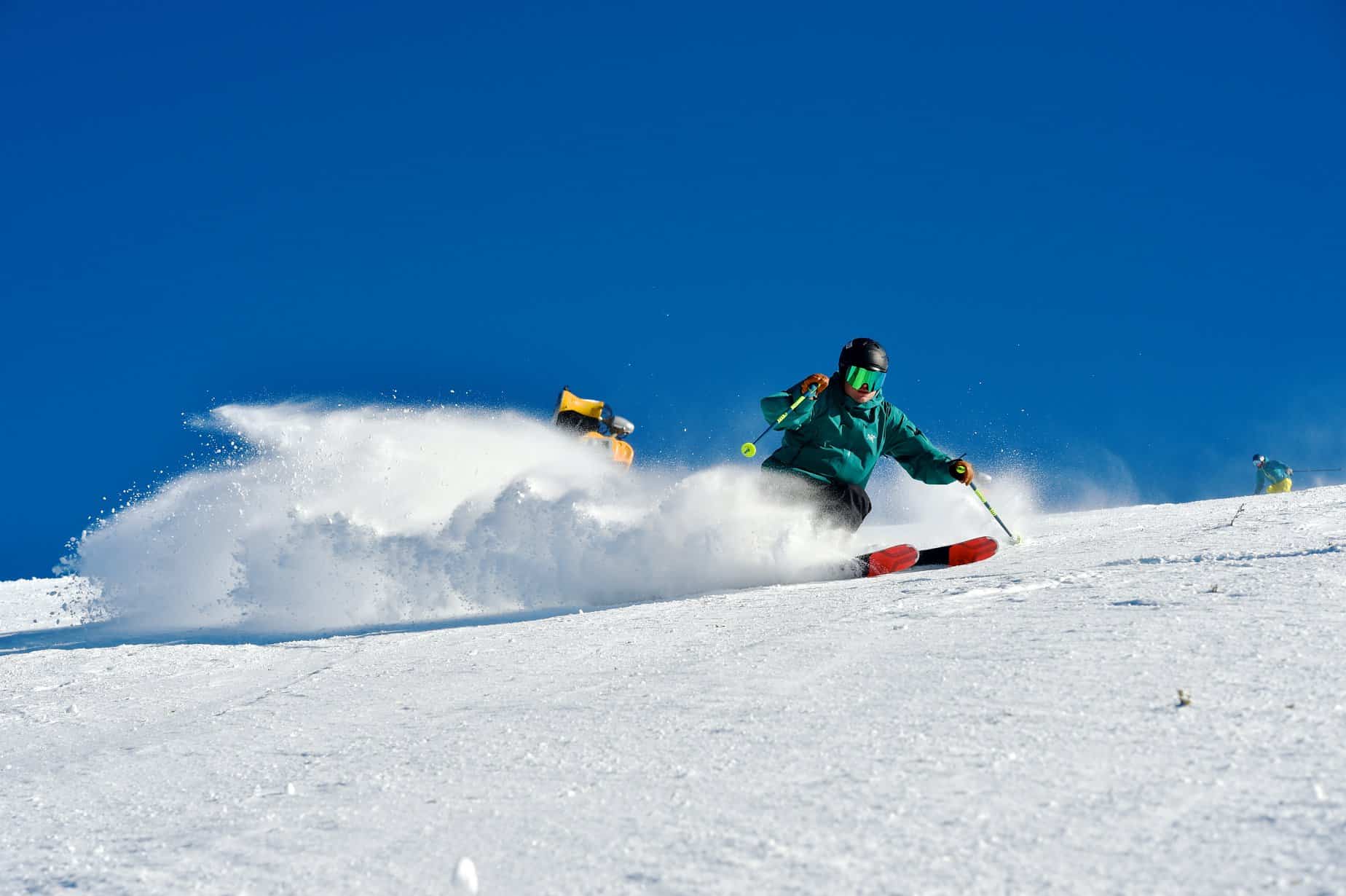 Mountainwatch | The Grasshopper
Valid Monday Thursday July 9th– Monday July 13th
The high that has graced the Aussie Alps with some fine weather is drifting off into the Tasman Sea to make way for a low-pressure system. Models were really struggling with this one, but they have since aligned fairly well. The low will weaken significantly as it drifts north of us this weekend, then rapidly deepen as it hits the east coast of NSW from Monday onwards.
Rain and showers will turn up later on Friday and see us through the weekend and Monday. Fortunately, snowlines will be hovering somewhere on the slopes, with 10-15cm expected above 1700m, although some models suggest double that at some resorts. Only a light scuff of snow should reach 1400-1500m Saturday and Sunday nights.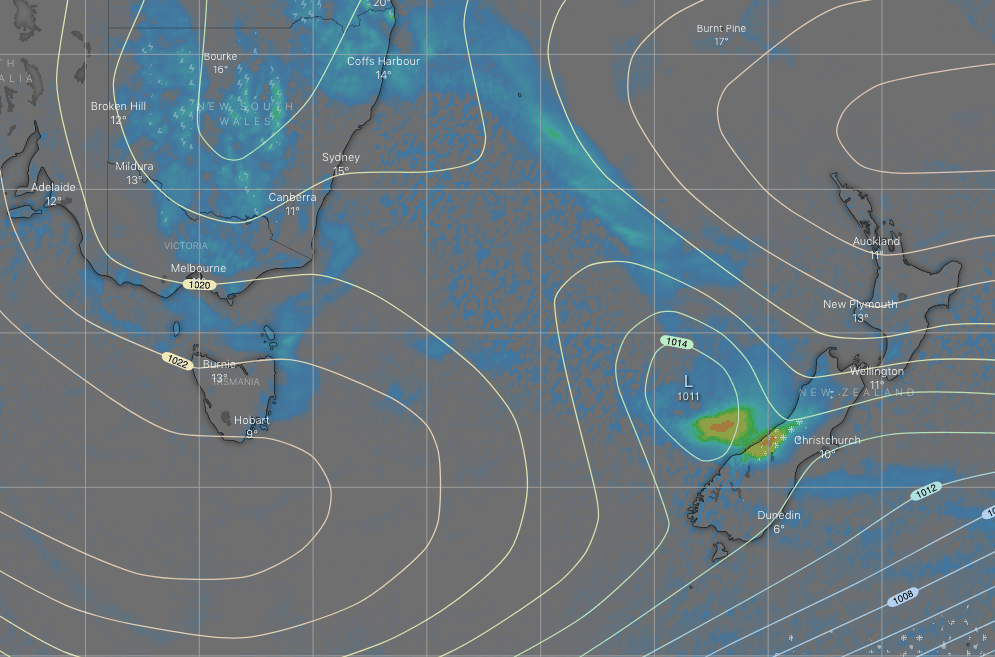 Thursday 9th
A little bit of cloud about, but a rather nice day with a northerly breeze.
Friday 10th
A mostly cloudy day with a few showers possible after midday, most likely over Victoria, turning to rain at night. Snow above 1800m. NW winds.
Saturday 11th
A rainy ol day down low on Victorian resorts, but it'll fall as snow on mid-upper slopes (mostly above 1700m). There may be a couple of showers over NSW during the morning, but the precip won't really get going there until afternoon.
It'll all ease during the evening, as the snow level drops to 1400-1500m. There'll be a NW breeze.
Sunday 12th
A few showers, most likely during the afternoon as snow levels lift to about 1700m and an easterly breeze develops.
Monday 13th
Strong SE winds developing, pushing cloud and showers mostly onto eastern and southern resorts. Snow levels as low as 1500m at first, but gradually lifting above 1800m.
 Extended Outlook
Strong SE winds and showers are likely to continue through Tuesday into Wednesday as the low off the east coast continues to deepen, with snowlines still hovering over mid-upper slopes.
The low should then drift out into the Tasman Sea, likely leaving us with more settled conditions to end the working week.
That's all from me guys and gals, the next Aussie forecast will come frozen off the press on Monday 13thJuly.