Australian Snow Forecast, June 25 – Man-made Snow This Week, Real Snow Late Next Week
June 25th, 2020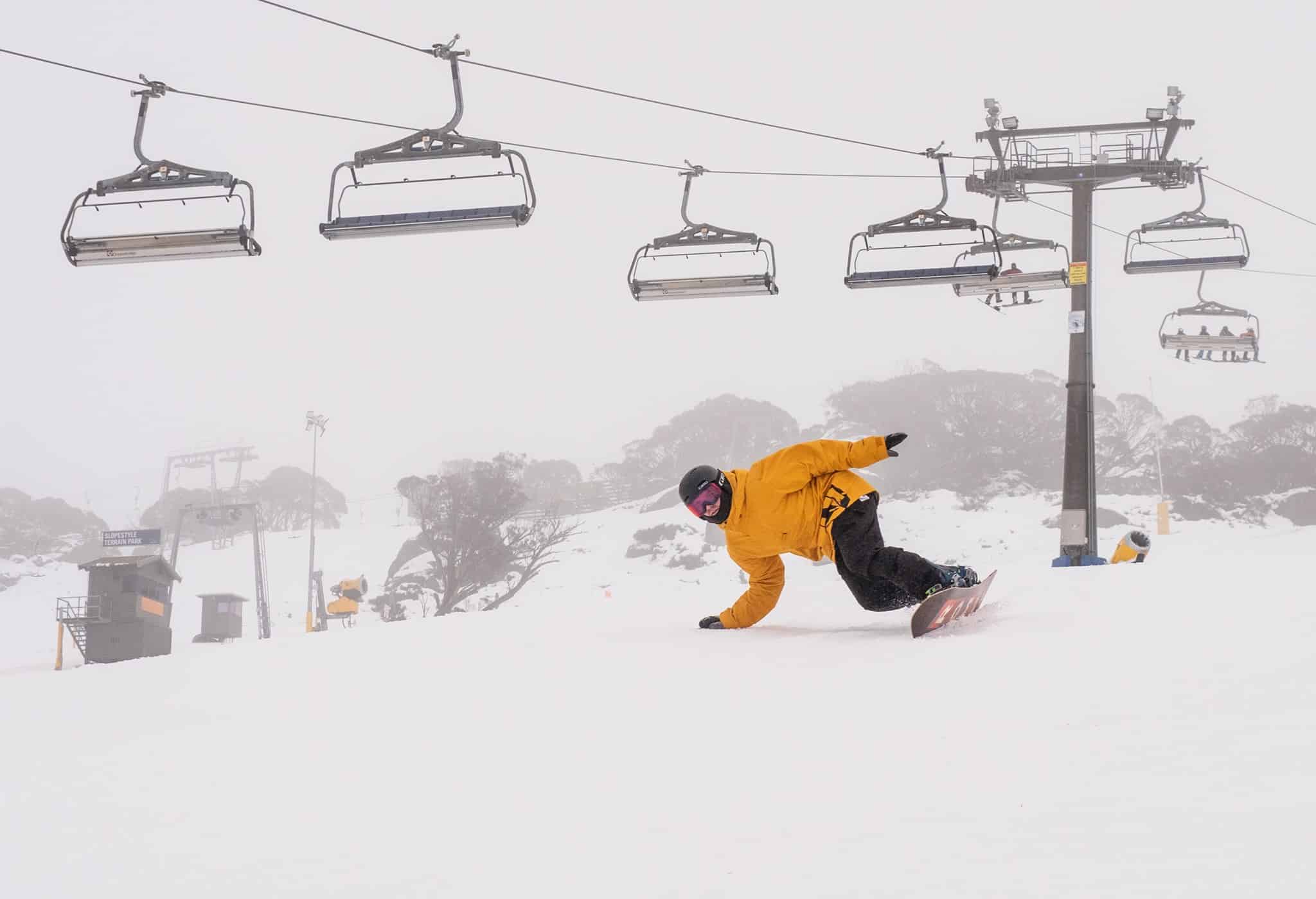 Mountainwatch | The Grasshopper
Valid Thursday June 25 – Wednesday July 1
It has been a roller coaster of a week with rain, snow, and everything in between. Only man-made snow is on the forecast this week. The front sliding under us today will provide cold temps, and a high moving in overhead this weekend will keep the weather fine and calm – this is all good stuff for the snow guns.
Next Thursday and beyond, however, is earmarked for some real snow. At this stage, it only looks like a light event, maybe in the 5-15cm range. It's not the big dump that we're after, but the Southern Annular Mode is dipping negative, so hopefully it's the start of greater things to come.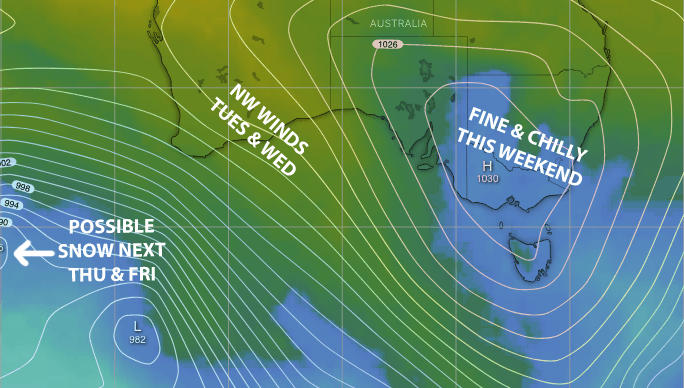 Thursday, June 25 and Friday, June 26
Westerly winds are pushing in cloud and drizzle today, with flurries to about 1700m, while a cold front slides under us.
Friday will be a little brighter and colder, which should see some snowmaking. The drizzle/flurries will have mostly cleared, but cloud will linger.
The Weekend
High pressure moves in overhead for a fine, calm weekend. A bit of cloud should pop up Saturday afternoon, but Sunday will be crystal clear. Temps will remain chilly, which should see snow guns laying some base through the dark hours.
Monday, June 29 to Wednesday, July 1
Monday will remain fine, and it'll be a little warmer during the day.
The high is squeezed north during Tuesday as a weather system moves over The Bight. The day will start out fine but cloud will increase later as northerly winds pick up.
Wednesday will be partially cloudy and we might see a spot of drizzle/flurry too.
Next Thursday & Beyond
The weather system moving over the bight is likely to cross the Aussie Alps next Thursday and Friday, and possibly into next weekend. Models differ on the details, but they all have something.
We should first briefly see rain and NW winds, followed by snow and cold W-SW winds. At this stage, snowfalls don't look huge, maybe in the light 5-15cm range, but that could change.
That's all from me this week guys, I'll hit you with the next forecast next Thursday the 2ndJune, so check back in then.