Grasshopper's Australian Forecast, Tuesday July 9 – Building Up To Thursday's Snow Storm
July 9th, 2019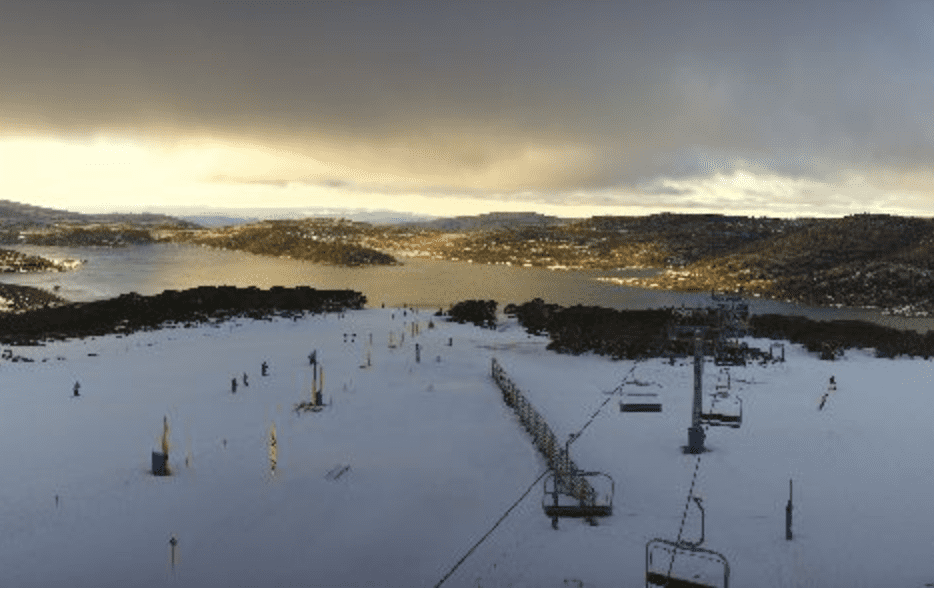 Mountainwatch | The Grasshopper
Tuesday, July 9 
Synoptic Outlook
Chilly westerlies will blow in a couple of snowflakes today, which will build into a little more substantial flurries during Wednesday, as a cold front approaches from the west and NW winds start ruffling more than just feathers. The front is the one we've all been waiting for and will hit early Thursday, dumping a hefty load of snow, before pinning back to light-moderate falls. Those falls will continue through Friday, but temps will be a little warmer, so it'll get a bit soggy underfoot. However, another wave of cold air will swash over us late Friday, lowering snow back down to base levels with hefty falls.
Image of The Day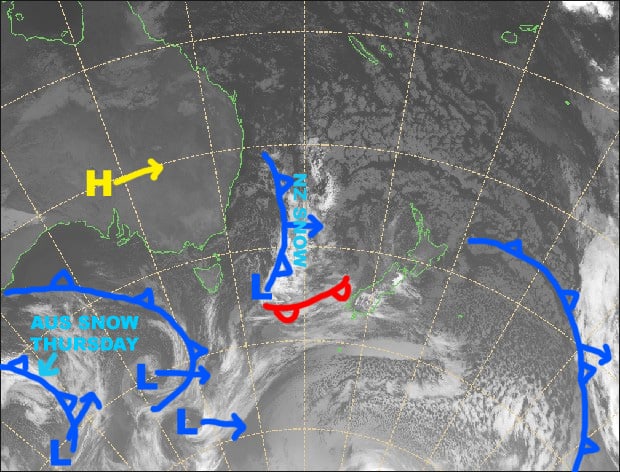 Tuesday 9 July
Wrap up warm today, chilly westerly winds will make it feel well into the negatives. The sun will pop out from time to time amidst the clouds and you may even see a couple of snowflakes falling here and there.
Wednesday 10 July
Light snow flurries flying in, as NW winds rise to gale in exposed places.
Thursday 11 July
Snow! Yes, that's right, fabled snow! We'll have hefty falls in the early hours as the front passes over, then it'll pin back to light-moderate falls for the rest of the day as freezing W-NW winds go absolutely nuts with blizzard conditions. Up to 25-30cm or more should fall in some areas.
Friday 12 July
Temps will be a little warmer today, so we can expect a mix of snow, slush and rain to fall through the day. However, colder temps after dark will bring snow down to base levels. NW winds will continue to blow like mad.
Extended Outlook
Freezing, strong-gale W-SW will blow throughout the weekend and the start of next week, keeping snow showers and flurries coming in thick and fast. Yet another wave of cold air is on the cards mid next week with another load of snow to be bestowed upon the now-powdery Aussie Alps. Accumulations should be substantial for this whole snow event, mostly in the 25-50cm range for most resorts, but possibly much more on upper slopes, especially on Kosciuszko.
That's all from the Grasshopper. Wanna keep your finger on the pulse of all things snow? Join my weekly email list by filling in the box on my forecast page. If you have a question or feedback for me, hit me up on facebook.