New Zealand Forecast, Monday July 6th– A Couple of Cold Fronts and a Few Cold, Snowy Days Ahead
July 7th, 2020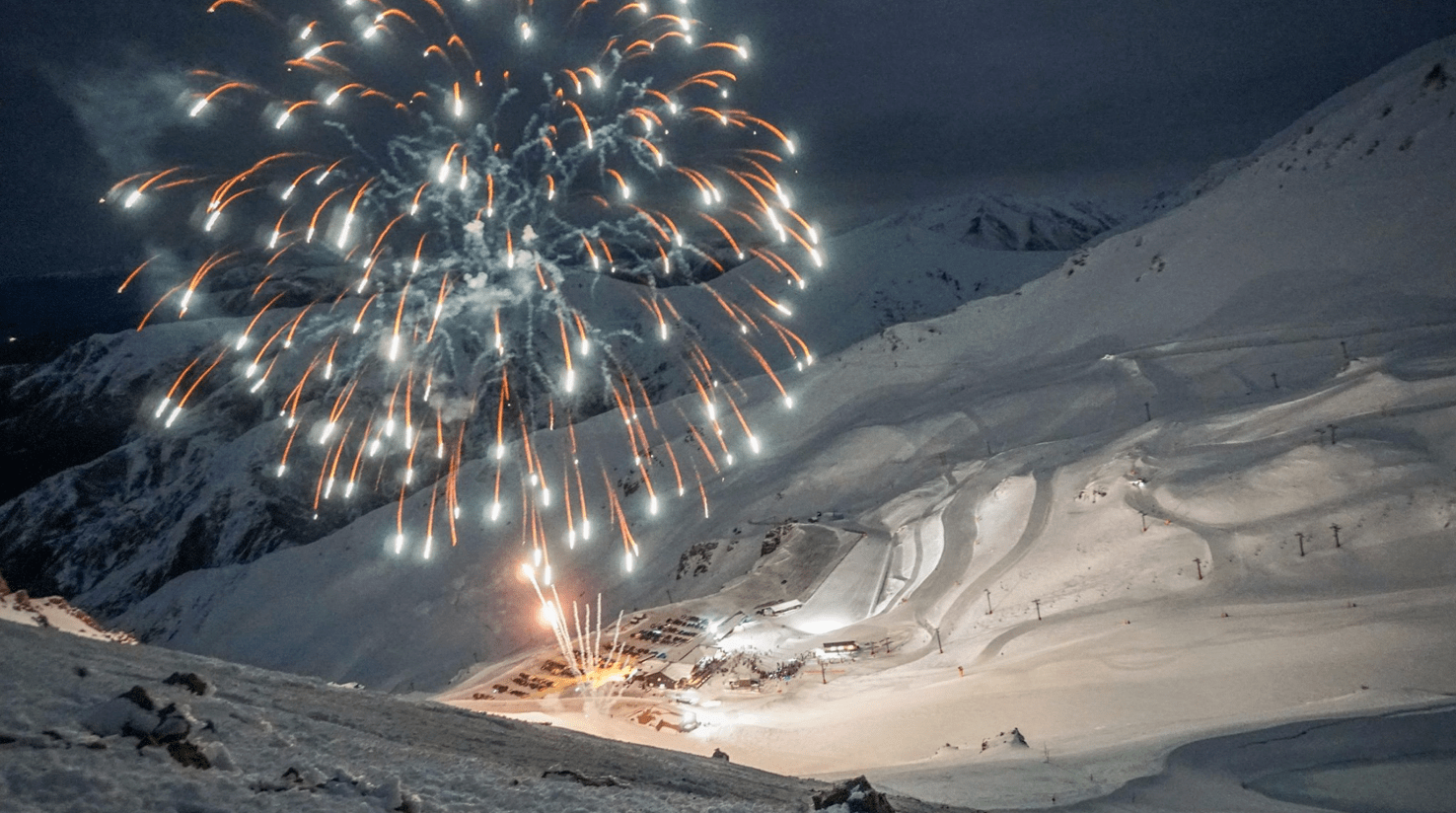 Mountainwatch | The Grasshopper
Valid Monday July 6th– Thursday July 9th
Wrap up and wax up folks, the forecast for the next few days is cold and snowy. A low is in the process of rolling over the South Island today, and as it does so, a cold SW wind change will drop a nice 10-20cm over the Southern Lakes tonight.
That same cold front will get snow showers started in Canterbury in the early hours of Tuesday, and then a second even colder front, will keep the snow falling from late Tuesday through to early Thursday.
All up, we can expect 15-25cm for the Southern Lakes and 10-15cm for Canterbury. Sweet!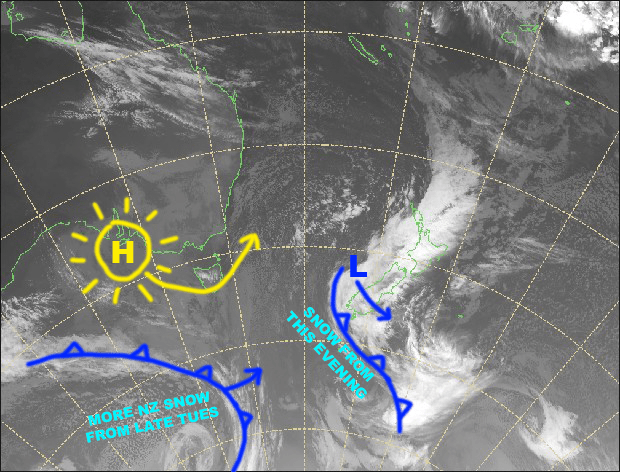 Monday 6th
Any remaining rain/snow showers should have cleared the South Island by daybreak, leaving partly cloudy skies. However, rain/snow showers will get going over the Southern Lakes this afternoon before colder SW winds hit this evening, dropping up to 10-20cm overnight. NW winds will remain strong in Canterbury.
 Tuesday 7th
Cold SW winds and snow showers over the South Island. The snow showers will ease during the morning over the Southern Lakes, and then ramp up again during the evening, while they'll be off and on throughout the day in Canterbury.
Wednesday 8th
Snow showers and strong, freezing southerlies over the South Island. The snow showers will clear Canterbury around lunchtime.
 Thursday 9th
Strong, freezing southerlies over the South Island gradually abating and cloud breaking up. There may be a few early leftover snow flurries over the Southern Lakes.
 Extended Outlook
A westerly flow over the South Island should restrict all the weather to the Main Divide during Friday and Saturday with mostly clear skies over ski fields.
A cold front may then dish out brief snowfalls during Sunday or Monday with a S-SW change. High pressure and fine weather is the most likely scenario early next week.
That's all from me today guys, enjoy the fresh powder over the next few days. The next NZ forecast will come hot off the press this Thursday the 9thof July.