New Zealand forecast, Thursday July – A Mix of Rain and Snow Sunday Into Monday
July 9th, 2020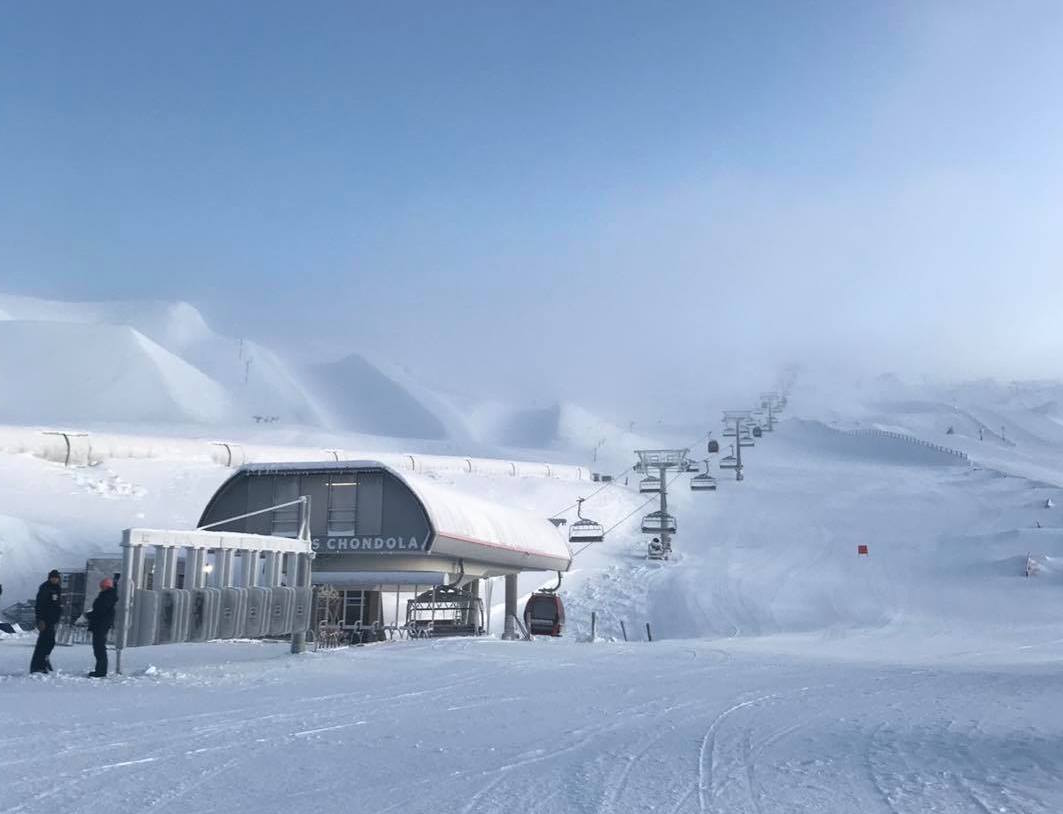 Mountainwatch | The Grasshopper
Valid Thursday July 9th– Monday 13thJuly
The working week so far has seen 15-30cm of fresh powder fall over South Island ski fields. By the time you read this any remaining snowfalls should have cleared, leaving us with a few days of relatively good conditions to hit that new fluff.
The most significant snowfall on the horizon will be this Sunday into early Monday, as a front passes over the South Island from the west, spilling snow and rain over the Main Divide, followed by an icy S-SW wind change with snow reaching low levels. Snow accumulations should range within 10-30cm.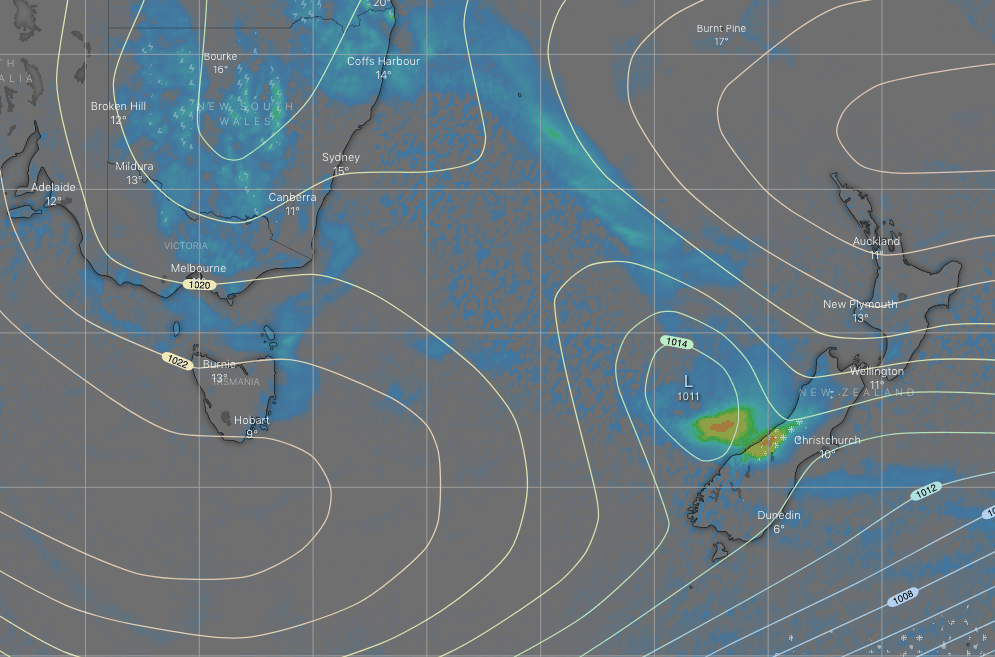 Thursday 9th
Remaining snow showers over the Southern Lakes and Central Canterbury will clear this morning and strong, freezing southerlies will start to abate. The sun may also pop out from time to time this afternoon.
Friday 10th
A mostly fine day for the South Island to end the working week, although there'll be a cold SW wind and a wee bit of cloud over the Southern Lakes.
Saturday 11th
Strengthening NW winds over the South Island will push some mid-high cloud over the Southern Lakes and a possible snow flurry or two from afternoon. Skies remain clear over Canterbury.
Sunday 12th
A mix of rain and snow falling over the Southern Lakes through the first half of the day, with heavy falls possible, followed by a few afternoon snow showers as gale NW winds make way for an icy SW breeze.
A similar day for Canterbury, but delayed by several hours – A mix of rain and snow spilling over the Main Divide from morning, then turning to outright snow at night.
Monday 13th
Any remaining snowfalls clearing early, then cloud eventually breaking to a fine day.  The icy SW breeze continues.
Extended Outlook
Nothing more than light flurries are possible Tuesday through next Thursday while high pressure sneaks up onto the South Island from down below. Those icy SW winds should gradually turn to the south then east.
Meanwhile, a low is likely to deepen as it crosses the Tasman Sea. It's hard to say exactly when and how this will affect the country this far out, but warmer, wetter N-NE winds could be on the cards next weekend.
That's all from me today guys. The next NZ forecast will come cold off the press on Monday the 13thof July.