Niseko Japan Fortnightly Wrap Up – January 15th 2019
January 15th, 2019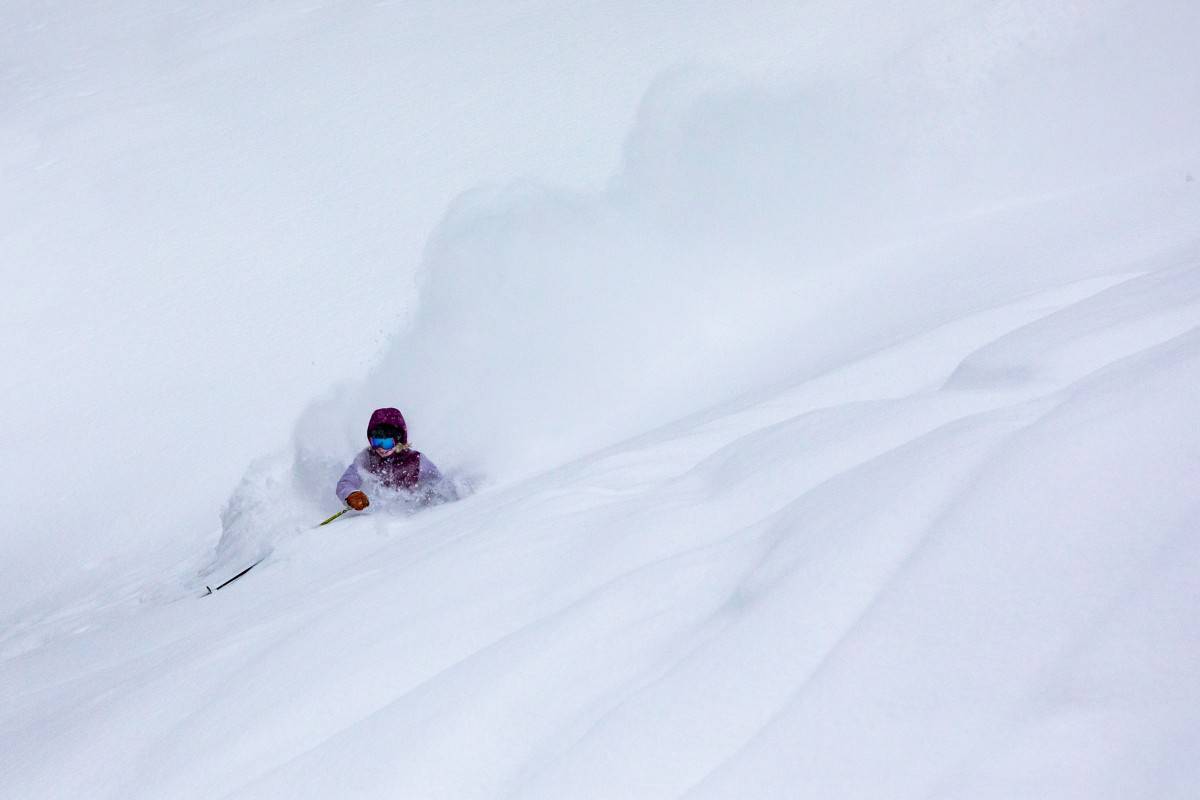 Mountainwatch | Matt Wiseman
To skiers and snowboarders, Japan and January go together like seaweed and rice, fried chicken and Lawson's, or to keep the analogy going, Strong Zero's and hangovers… If you know, you know.  'Japanuary' as they say, is well and truly underway.
I stumbled across an interesting thought a few days before putting this wrap-up to paper, coined by one of freeskiing's forefathers, and longtime 'Whistlerian', Mr Mike Douglas:
"I think someone should create a global heat map of the seasonal migrations of pro skiers. Japan would be lit up like a Christmas tree right now, and for good reason. I'm not there but a piece of my mind is." – Douglas, January 11.
Mike's not wrong… And it goes to show that even when Whistler just had the best December in its recorded history, its locals are still dreaming of Japan…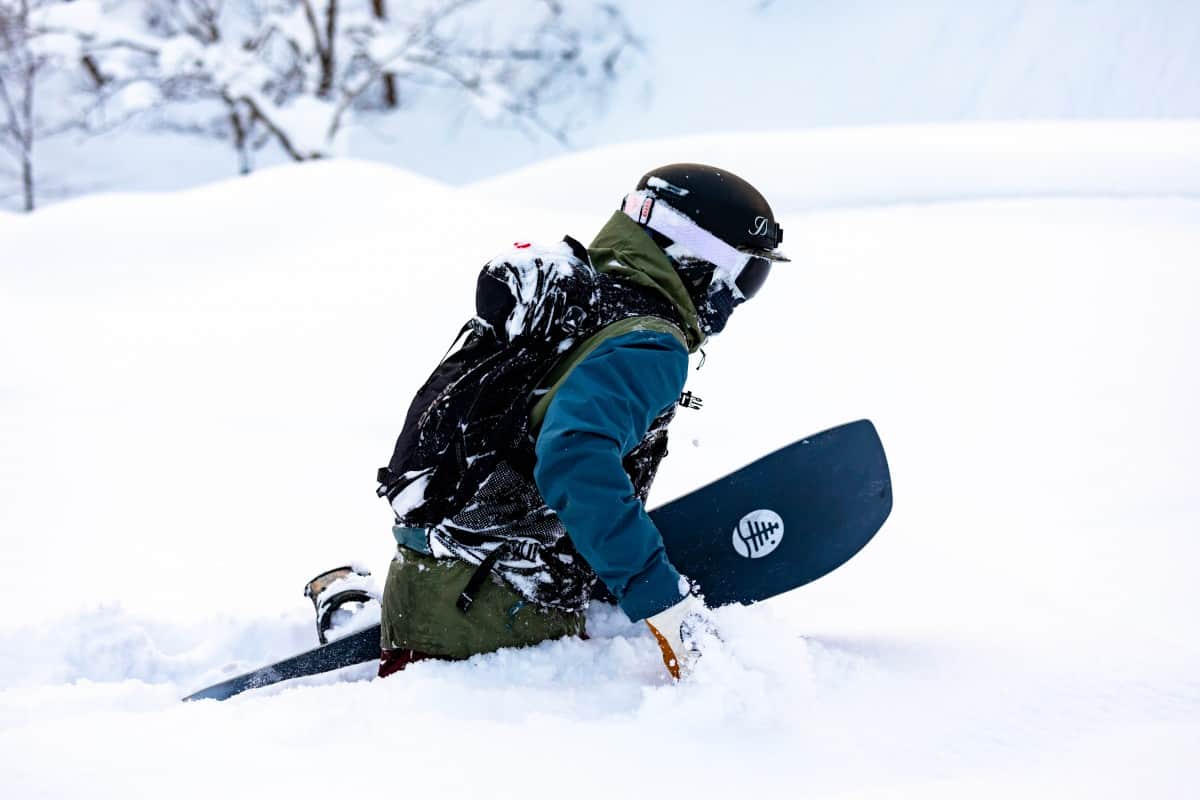 My last written report was just over two weeks ago – or 2 metres ago if you'd prefer to go off of snowfall rather than days – on the last day of 2018, and 2019 picked off right where we left off… skiing powder that is.
I mentioned in my most recent video snow report below that it had snowed every day here in Niseko since December 5th, excluding just a handful of days. In fact, there was a 19-day window where it snowed non-stop from December 21st all the way until January 10th, a day in which we finally saw the imposing conical of Mount Yōtei for more than half an hour.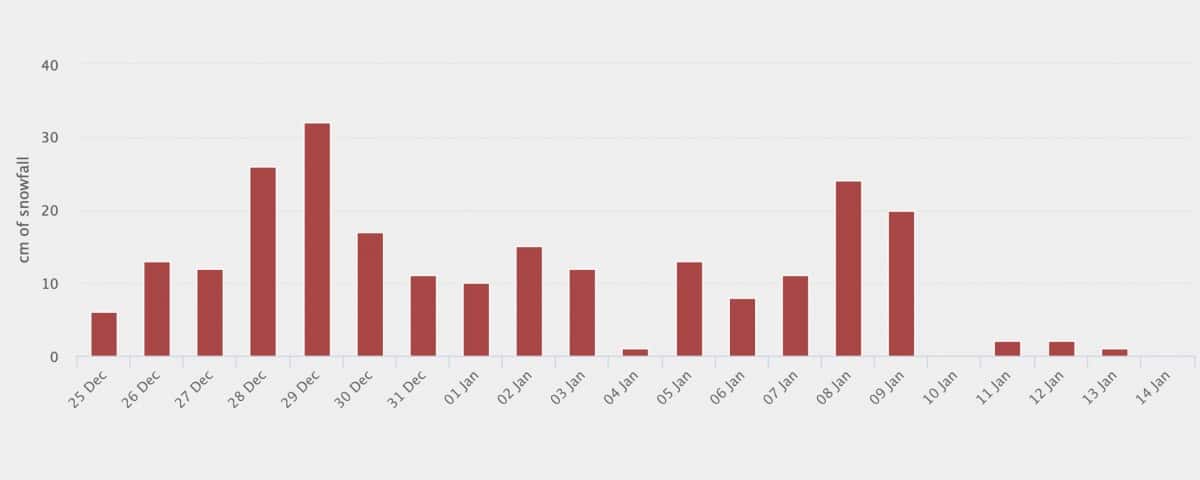 Unsurprisingly, the avalanche danger throughout the region around the 8th, 9thand 10thof January was considerable. To quote a local guide Eddie Schoen, who has this year begun a daily avalanche bulletin; on the 9thof January, there were "Quite a few observations coming in… of both human triggered and natural slab avalanches, up to size 2.0, around the Niseko area. Several storm slab releases reported on West aspects, across a range of elevation bands. Naturally triggered size 1.0 around 500m and a skier triggered size 1.0 around 1,200m. There is also a report of a skier triggered, wind slab avalanche that caught and partially buried at least one member of the party. Today is a great reminder… statistically, most avalanche accidents occur on days when the hazard rating is in the MODERATE to CONSIDERABLE zone."
Whilst this information is primarily relevant to those ski touring under their own devices and further ,notwithstanding the fact conditions today are markedly different from just a few days ago, it goes to show that such abundant snowfall can be a double-edged sword.
These conditions and associated high winds, coupled with poor visibility also contributed to the closing of Niseko's popular sidecountry gates at their highest elevations for several days at the end of last week. The upper gates reopened once more on the 11th, although as expected, the best skiing was still found in the relative shelter of the treeline on leeward South East slopes.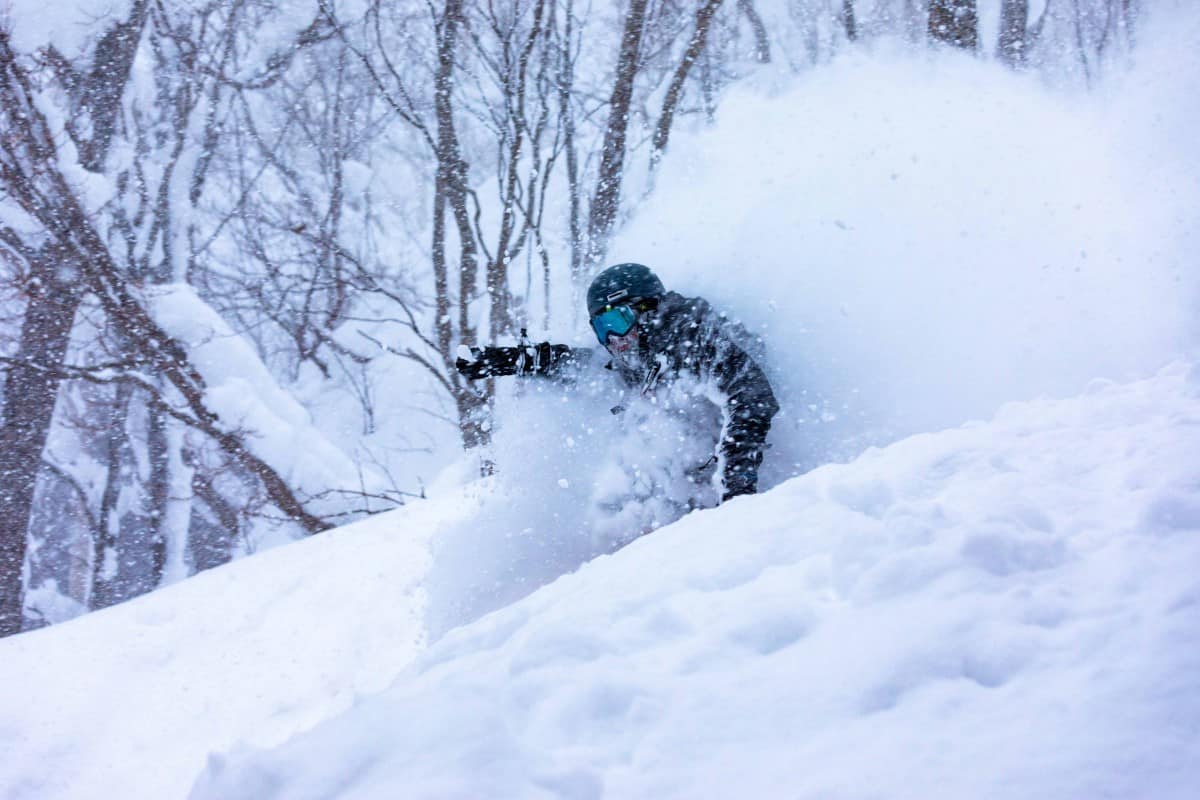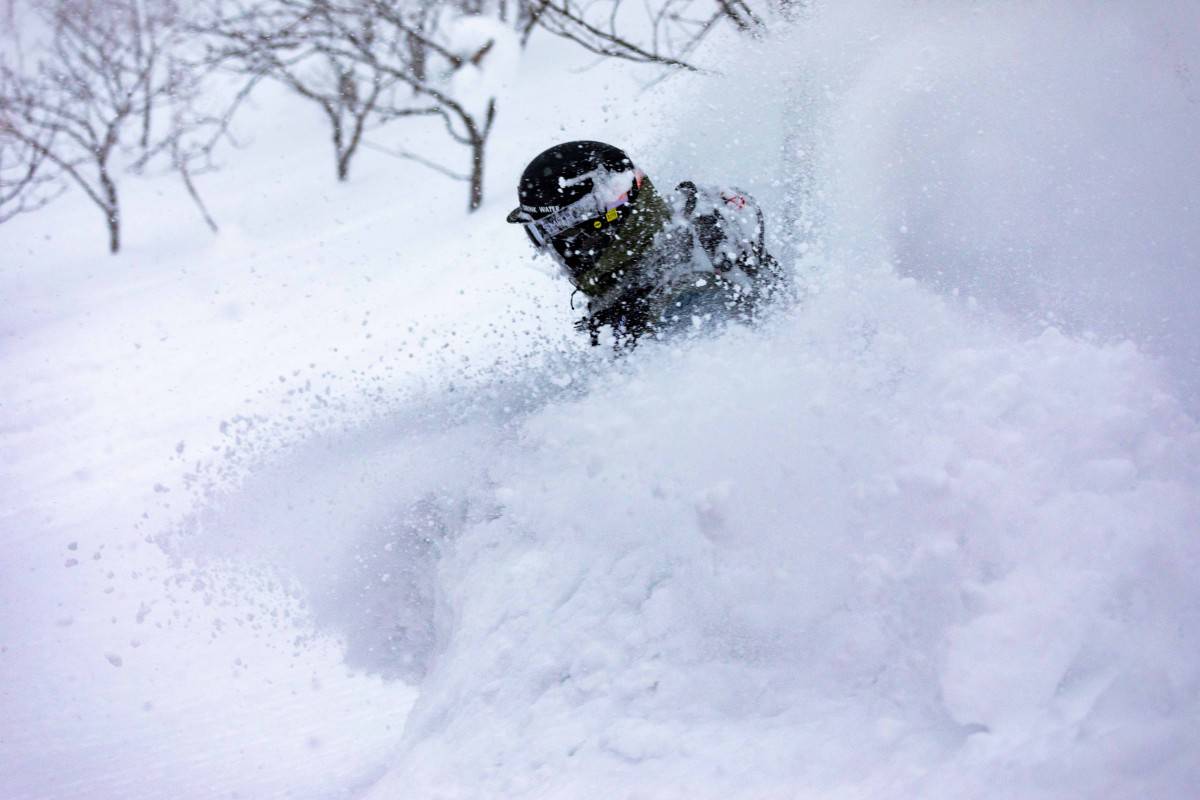 Unfortunately (or fortunately, depending on who you ask), it's been relatively sunny and clear since the last big snowfall of 25-30 odd centimetres on the 9th. Indeed we've seen more sightings of Taiyō over the long weekend than the entire season combined, reminding us that the land of the rising sun is not entirely a misnomer.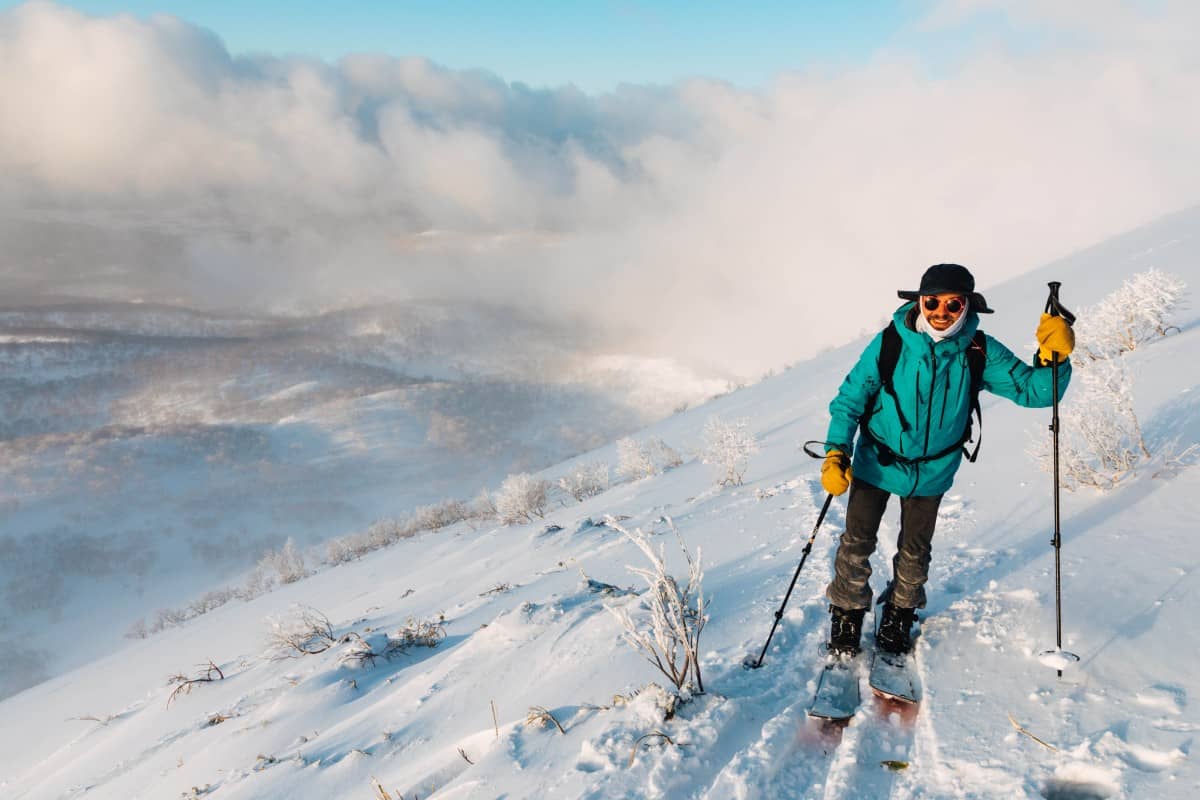 Whilst the riding in resort has resembled Australia more than Japan because of it, the sunshine has been a godsend for those ski touring over the weekend. One of the more popular routes up Mount Yōtei looked more like a highway than a skin track on Sunday when I was up there and again on Monday when the weather was even more inviting for a summit attempt.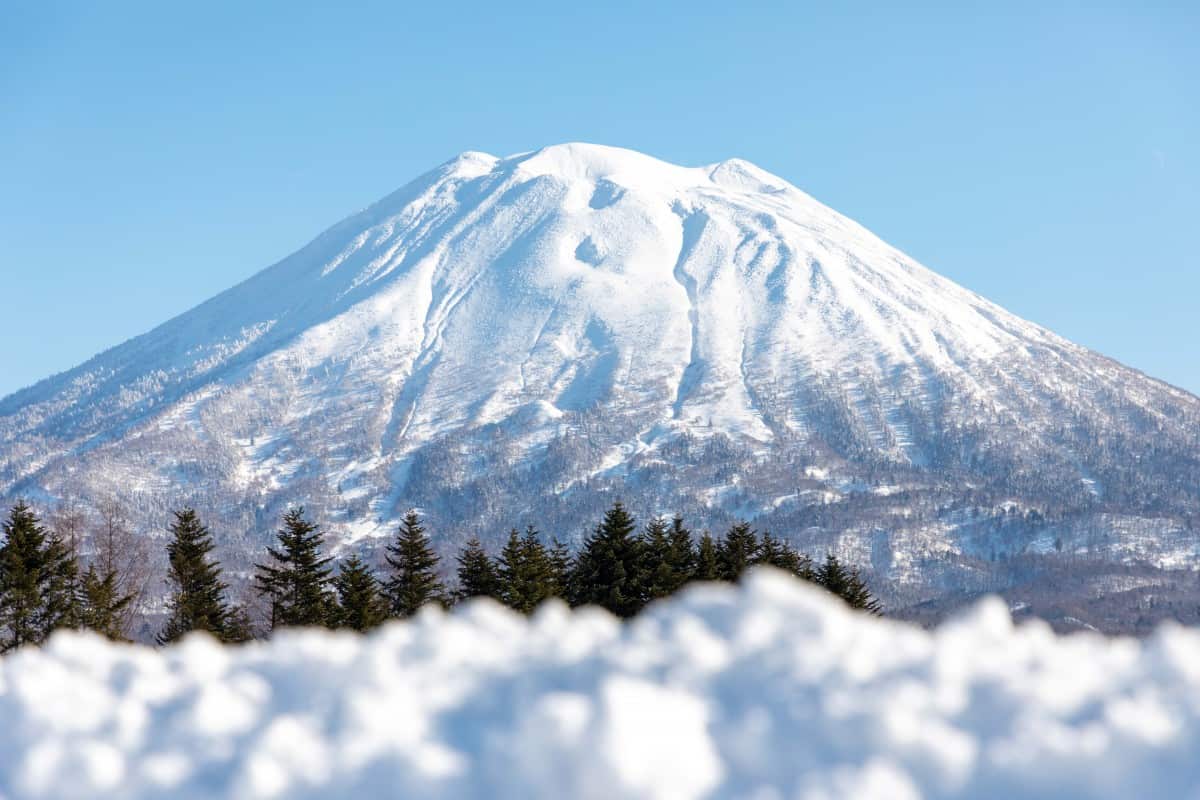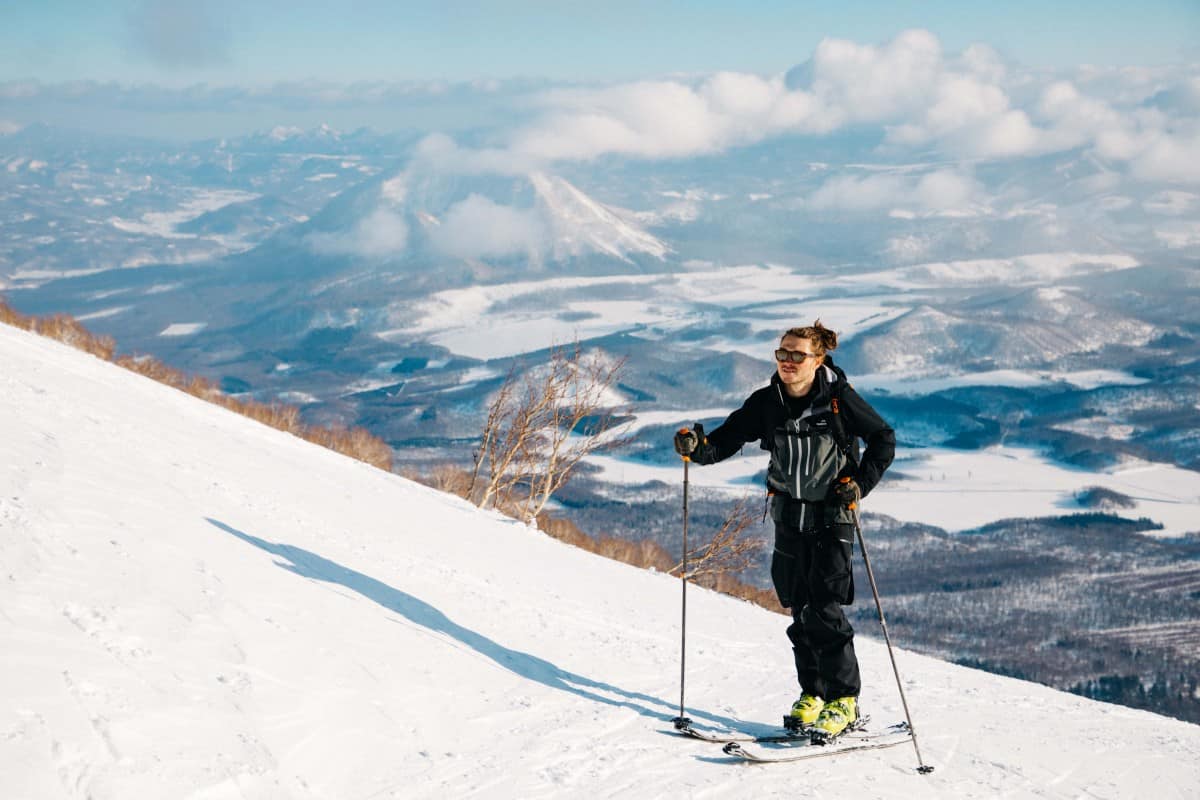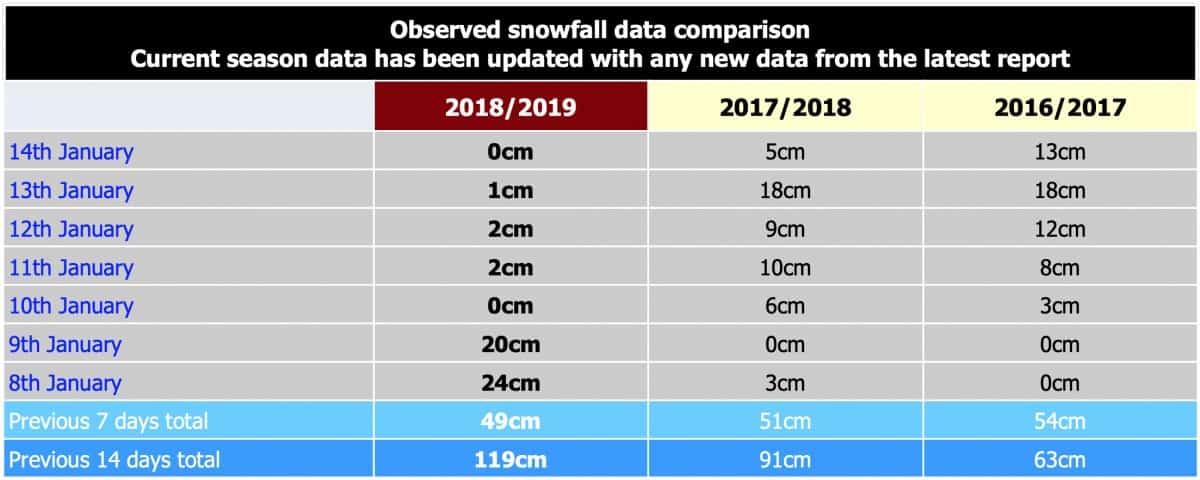 Perhaps most surprisingly – given the fact we've received over 6m of accumulative snowfall in the village so far this season, and more like 7.25m on the upper slopes according to SkiJapan – is the fact this year is on par to be considered an 'average' season…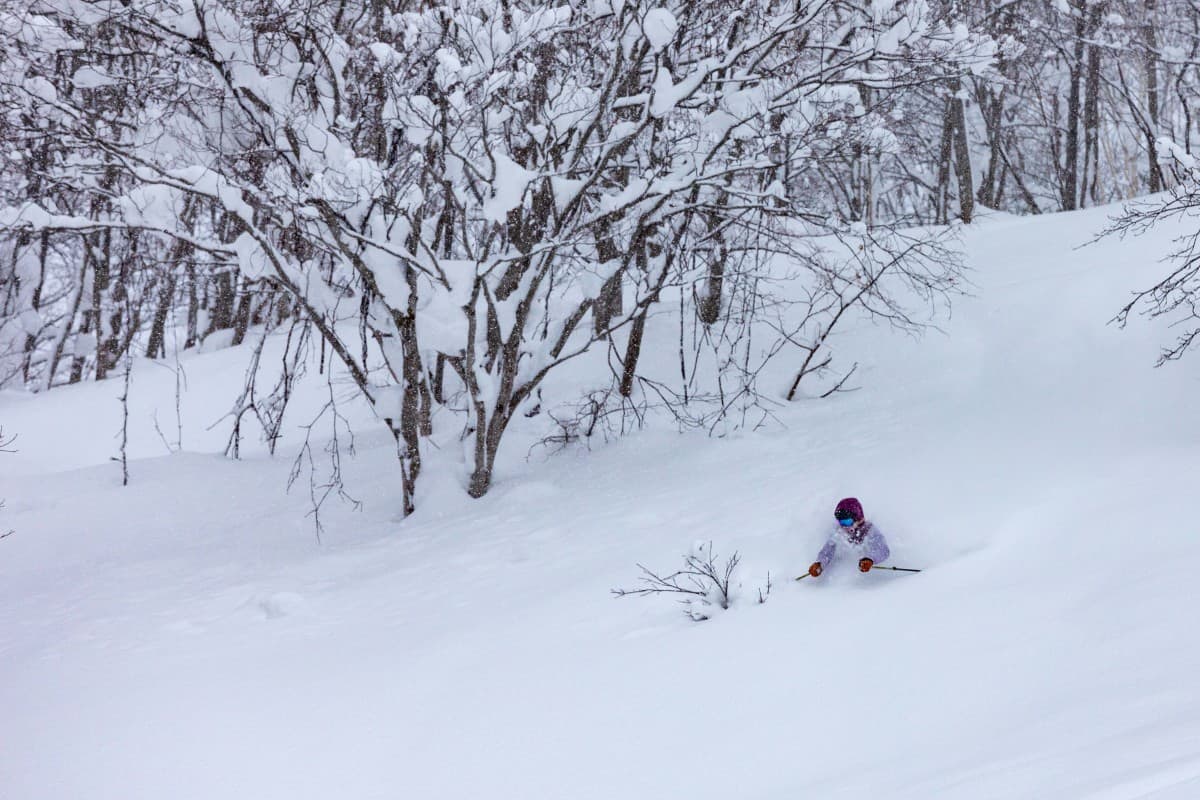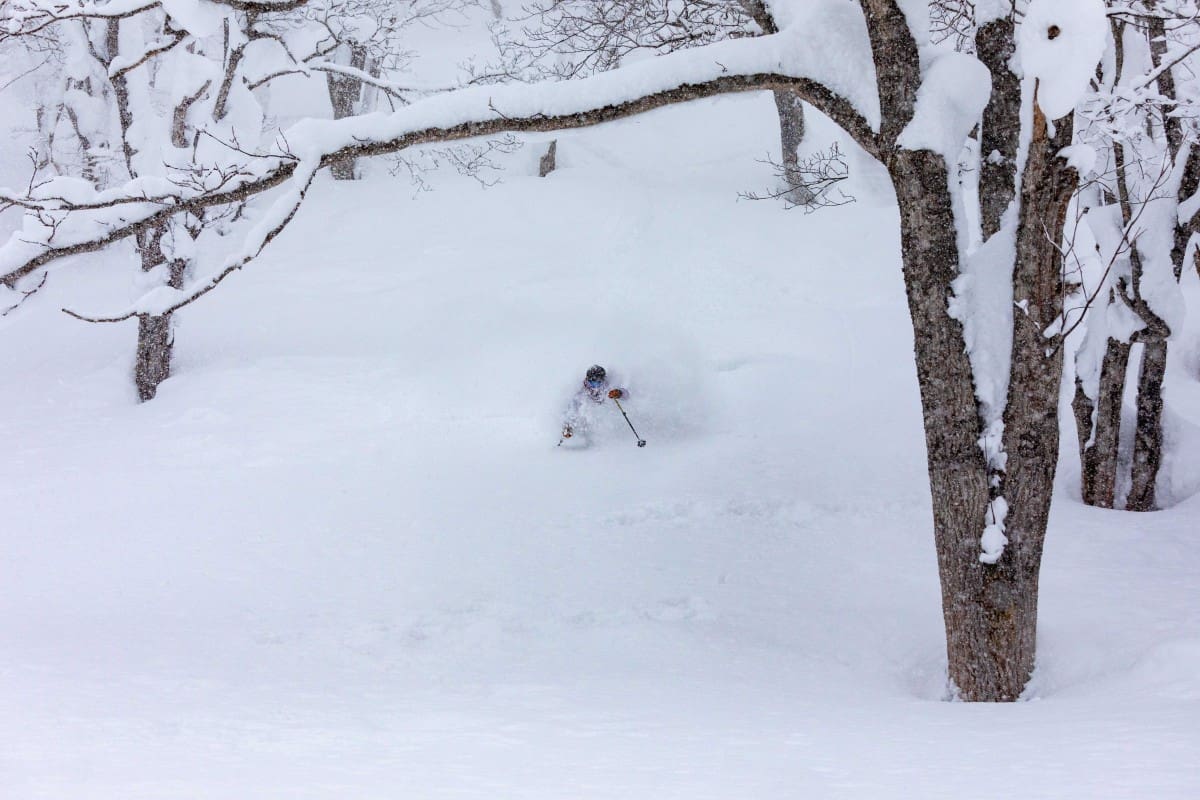 Looking Ahead?
Although it's been all sun and games, many here are looking forward to a reset (after all it hasn't snowed any worthwhile numbers in 4 days… and that's a lot here). Fortunately, to say we're getting a reset is almost an understatement…
On the 15th winds are set to pick up and according to The Grasshopper, "What goes up must come down," will be the moniker of the day."
"The high pressure shoves off to the east while a trough of low pressure deepens in the Sea of Japan, complete with a low centred in the Sea of Okhotsk – the makings of a Japow jamboree. The trough will hit from afternoon or evening, sparking up the NW winds as temps plummet and thence dropping a cornucopia of Japow."
The Grasshopper went onto say in his weekly outlook from the 10th, that "We may need a stronger word than "cornucopia" to describe snowfalls that are on the cards during the next storm cycle that is likely to hit… This storm could be a real humdinger, complete with super cold, gale to storm force NW winds, especially during next Friday."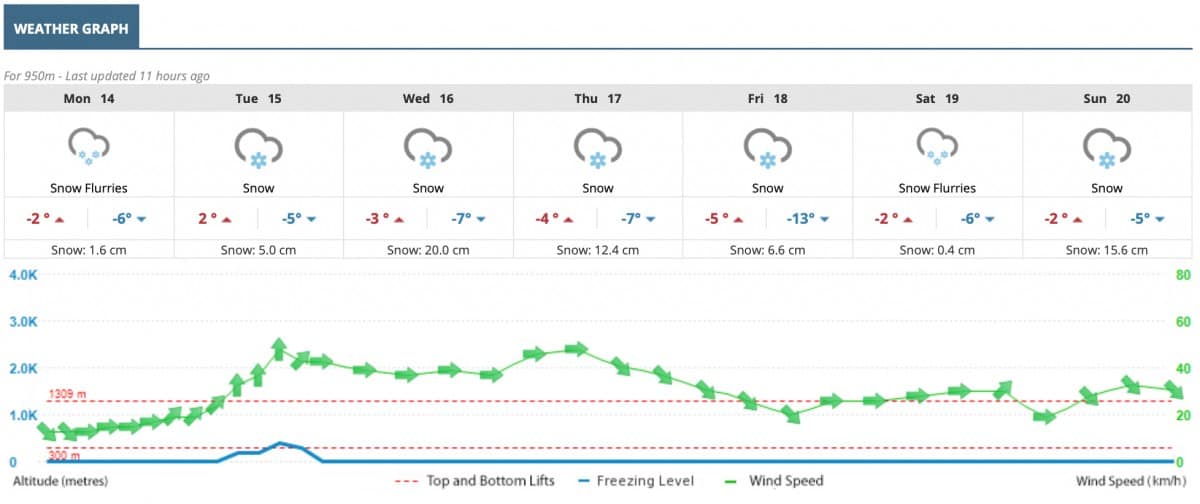 Whilst this means we're likely to see lift operations stunted for a few days, there'll be plenty of powder waiting when upper lifts get going again, hopefully around the weekend, where there'll be a few days worth of unskied accumulation up there!
As always stay safe out there and see you on the hill!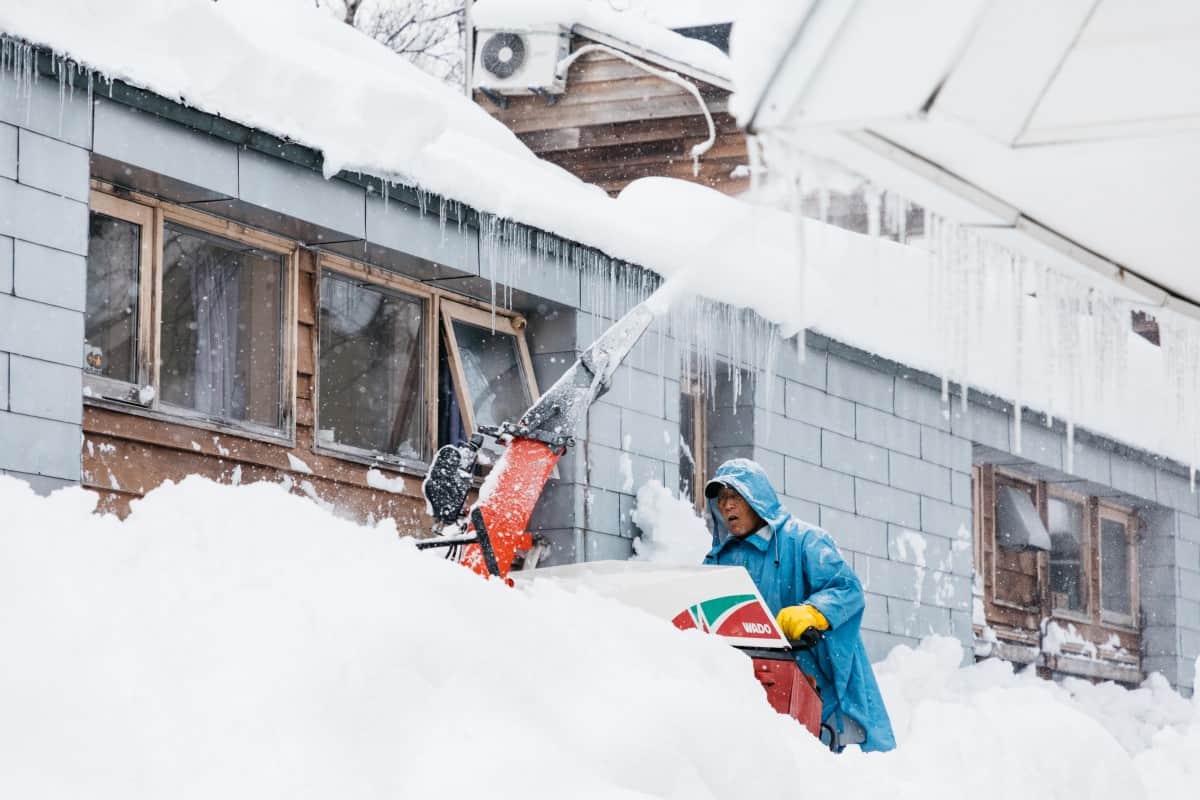 Niseko forecasts,
snow reports and
live snow cams.