World Snow Wrap November 9 – A Snowy Week in Europe, More Resorts Opening in the US and Canada, First Snow in Hokkaido and 20cms This Weekend in Australia.
November 8th, 2019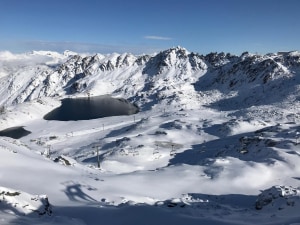 Mountainwatch | Reggae Elliss
Welcome to the first world snow wrap for the 2019/20 northern hemisphere season where the season is underway with more resorts in the US and Europe set to open this weekend. However, winter has made a comeback in Australian and there's a full blizzard happening here in Thredbo right now with 15-20cms of snow expected across the Aussie Alps over the next 24 hours, falling as low as 1000 metres and overnight lows tonight and tomorrow night getting down to a freezing -9.  This is the third snowfall since lifts closed a month ago, but it will give the Main Range a little top up where there are still a few turns on offer if you're keen.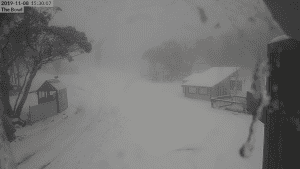 New Zealand is also in line for more snow with 20-35cms forecast for the Southern Alps mid-week, but lifts are closed in the South Island resorts. On the north island Whakapapa still has a good cover thanks to late season snowfalls and it has a T-bar open for skiing on weekends until the end of November.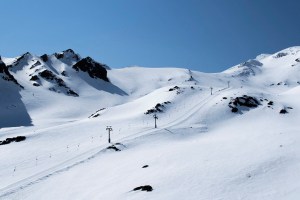 On the north side of the equator the snow has been falling as winter approaches with some regions in North America, Europe and Japan all seeing snowfalls this week. Here is the rundown.
EUROPE
Thought we'd start with Europe because that is where all the action has been over the past few days with many resorts reporting 40-65cms of snow and up to 80cms on some of the higher glaciers. There are currently a number of resorts open in Austria and Switzerland and after the snow earlier this week, more are scheduled for the weekend, including  Andermaat and Verbier.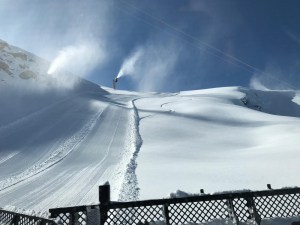 The snow falls over the past few days has been wide spread with the Dolomites and the Pyrenees also receiving healthy totals of 25-40cms. The snow is set to continue with another 30 to 40cms expected for the Central Alps over the next 48 hours.
USA
As we reported last week, it was a snowy October in parts of the Rocky Mountains, but the past week has been quiet in the western states of the US with little or no snow in Colorado, Montana and Wyoming. The October snowfalls saw Arapahoe Basin and Keystone open early while the combination of a good natural base and snowmaking lead to more resorts opening over the past week, including Wolf Creek and Winterpark in Colorado while in the eastern states Killington, Vermont has opened last weekend.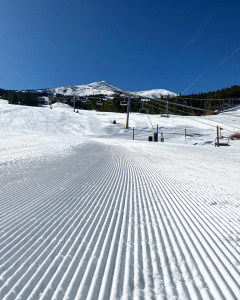 Breckenridge and Copper Mountain will open this weekend and Mammoth will be the first Californian resort to open, with lifts spinning on a man-made cover this weekend. The forecast for the western US is is for dry weather and above average temps for the next two weeks with some models indicating a possible change in the third week of November.
CANADA
Resorts in Alberta received good snowfalls in October with Lake Louise and Norquay opening last weekend while Nakiska opened a couple of weeks earlier. Marmot Basin and Sunshine are set to open this weekend. There was a mid-week top up in Alberta with Lake Louise reporting 15cms on Wednesday/Thursday. Further west, British Columbia missed out on the October snowfalls although there is some snow around the peaks and the snow guns have been firing in preparation for upcoming openings.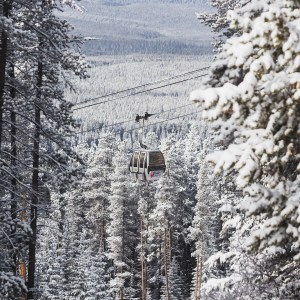 The good news is a storm is due to cross the northern Rockies this weekend with around 10cms expected in British Columbia, Alberta and south of the border into Montana. At this stage many BC resorts have opening days scheduled for the last week of November, with Big White and Whistler Blackcomb opening on November 28 while Fernie and Revelstoke are aiming to open on November 30.
JAPAN
Still very early days in Japan although there were some snowfalls across Hokkaido this week with Niseko, Rusutsu and mountains in Central Hokkaido reporting 5-10cms with a few more centimetres expected tonight. However, winter has not kicked in with mild temps and a mix of rain and snow forecast for the rest of the week.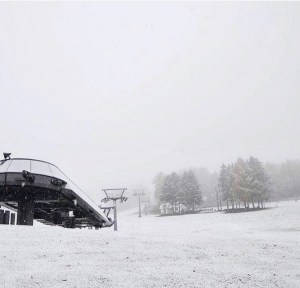 Further south on Honshu, there is no snow on the ground but there may be a few snow showers around the peaks over the next 24 hours, ahead of a warming trend with temps set to climb back into the mid-teens next week.
https://www.facebook.com/snowreports/videos/2557767890979648/?__tn__=%2Cd%2CP-R&eid=ARBhsRqvMpzNl20ISbjB5nMDEB58D1fSzMUXj-AeAp8dF3t7EjLCKfefkRn6GHJ2X0sn-mRyBtYF4A2F
WHERE WE WOULD LIKE TO BE THIS WEEK
Europe, specifically Verbier. Sure, there's only limited terrain open, but the Alps are always spectacular and Verbier is always fun.