2019 Australian Snow Season Outlook – September Update
September 4th, 2019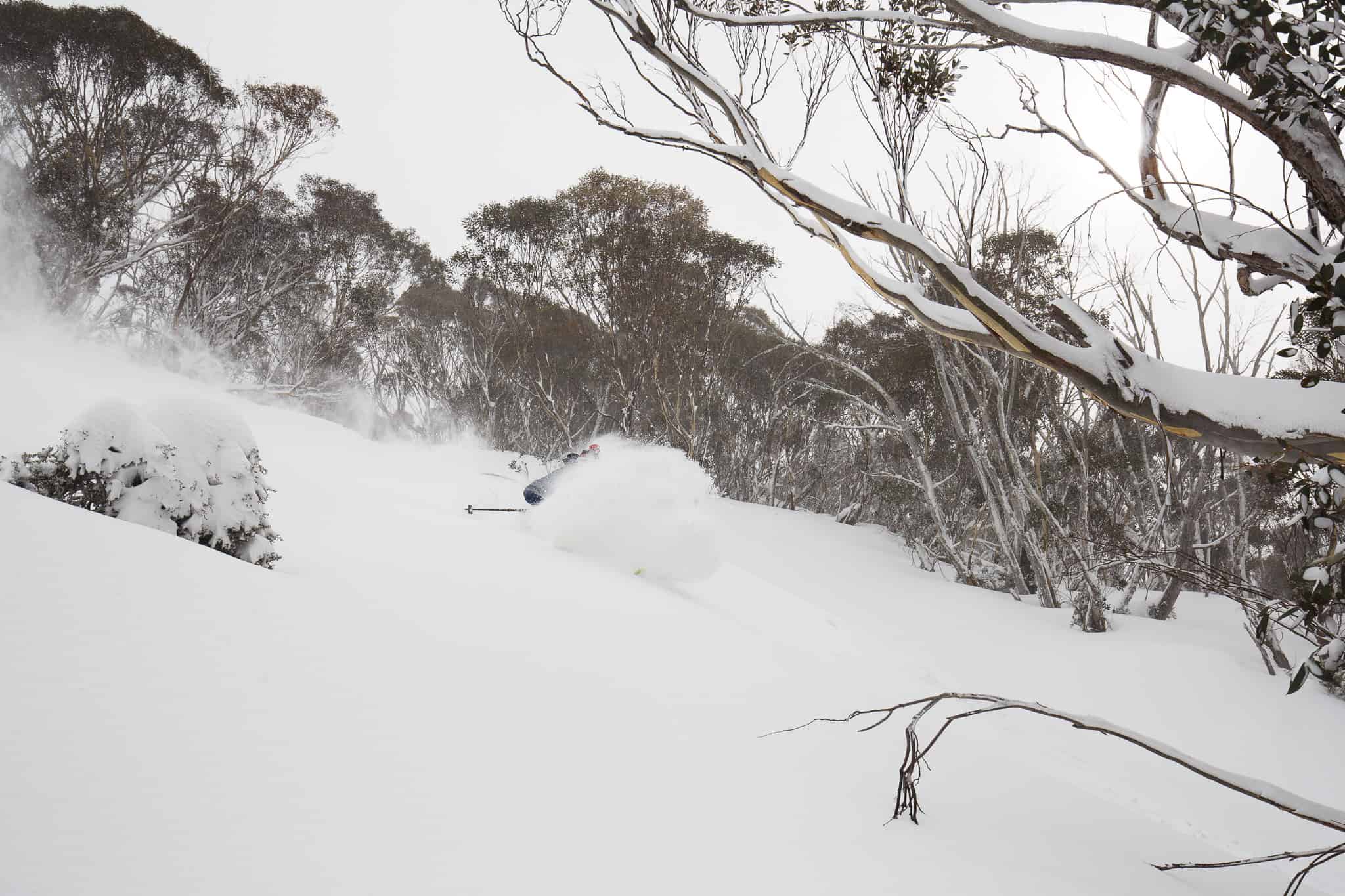 Mountainwatch | The Grasshopper
Spring – it's like summer, but with snow. By this time of year, snow depths have normally reached their peak, but as the sun hangs higher and longer in the sky, we start to see our precious snowpack trickling down the mountainside.
Spring can also be hit or miss. Some can pass us by with barely a snowflake, like the spring of 2018 did. Others can see the greatest snowfall of the season, like when the Blizzard of Oz 3.0 dropped over a metre of snow early September 2017.
How are snowfalls looking this spring, you ask?
The short answer: good.
That's easy to answer considering the short-range forecast is showing a decent snowstorm is on the way. A low-pressure system will bring snow during Friday through Saturday, mostly above 1400m, but possibly reaching 1200m, followed by another cold surge and more snow during Sunday into Monday. All up we can expect 20-40cm across all resorts, with possibly half a metre on the high bits of Kosciuzko, and a little less on the low bits of Victoria.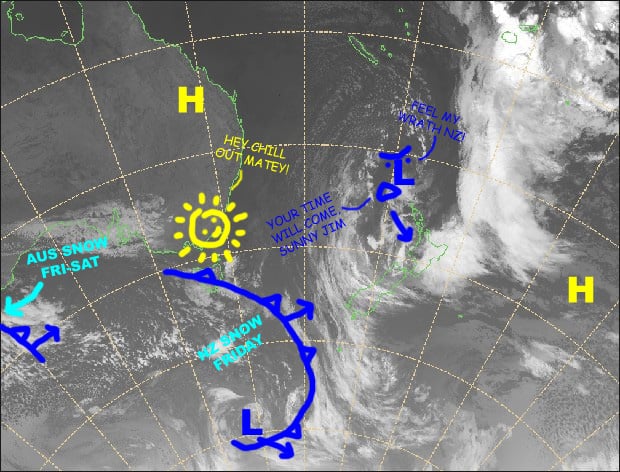 That forecast was made using high-resolution 'deterministic' models, which take us out about ten days to the 12thof September. That leaves us with close to another month or so until resorts shut up shop in early October, which practically spans a forecasting blind spot – neither short-range, nor seasonal forecast – and attempts to push the envelop are fraught with inaccuracies.
Nonetheless, some high-resolution models and ensemble models do attempt to forecast through the blind spot, and there is good consensus that a light-moderate snowfall is on the cards on the 15-16th September.
A period of higher pressure looks to then dominate. Any fronts that happen to clip the Aussie Alps are likely to be too warm, with nothing but wind and rain spilling out of them – something we're arguably more concerned with avoiding at this time of year than actually receiving snow.
There is an indication of another unsettled spell at the end of the month. It's late in the season, making rain a higher risk, but snow does happen at this time like when 30-60cm fell on closing weekend back in 2016.
Suddenly toasty, suddenly snowy
In case you've been living in a snow cave, there has been much hubbub about the stratosphere suddenly getting very toasty over Antarctica recently, and the possibility it will end up as powder on the Aussie Alps. We know very little about how these events pan out in the southern hemisphere, as they are so rare. But in the northern hemisphere they occur every couple or few years, and they have a decent track record at having a profound effect on the weather down on terra firma.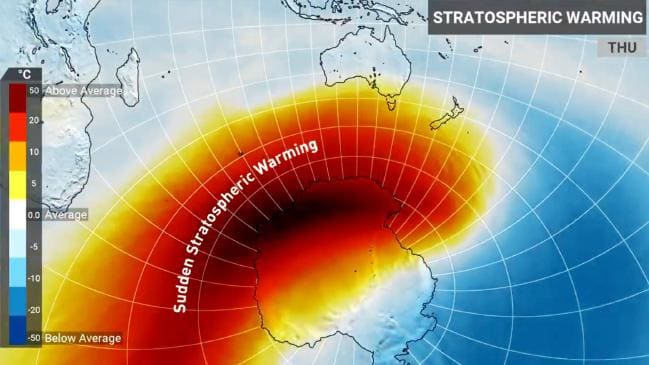 Sudden stratospheric warming events can seep down through the troposphere and act to weaken the southern annular mode (SAM). You might have noticed me getting excited when SAM swings negative as it usually coincides with fresh Aussie powder. As if forecasting SAM beyond 10-14 days wasn't difficult enough, throw this curve ball at it and we won't know what's going to happen until it hits us in the goggles. It's unlikely models know what to make of this sudden warming in the high heavens. But this could be a good thing, as current attempts to forecast through the blind spot could be underdone.
Warmer days and colder nights under cloudless skies
On the seasonal scale, September and spring as a whole are dominated by lower pressures over southeast Aussie, the Tasman Sea and New Zealand than what has been previously forecasted. Despite the extra storm activity, we're not likely to receive more precipitation than normal. Temperatures are fairly split down the middle, but that's because less cloud in the skies will see daytime temps soar, while the reverse will happen overnight with average or below temps.
With El Nino out of the picture and a neutral ENSO here to stay, the positive Indian Ocean Dipole (IOD) is likely to be the main antagonist for the remainder of the season. A positive IOD deprives us of a much needed moisture source from the eastern Indian Ocean, contributing to less precipitation and also less cloud in the sky; hence the temperature split.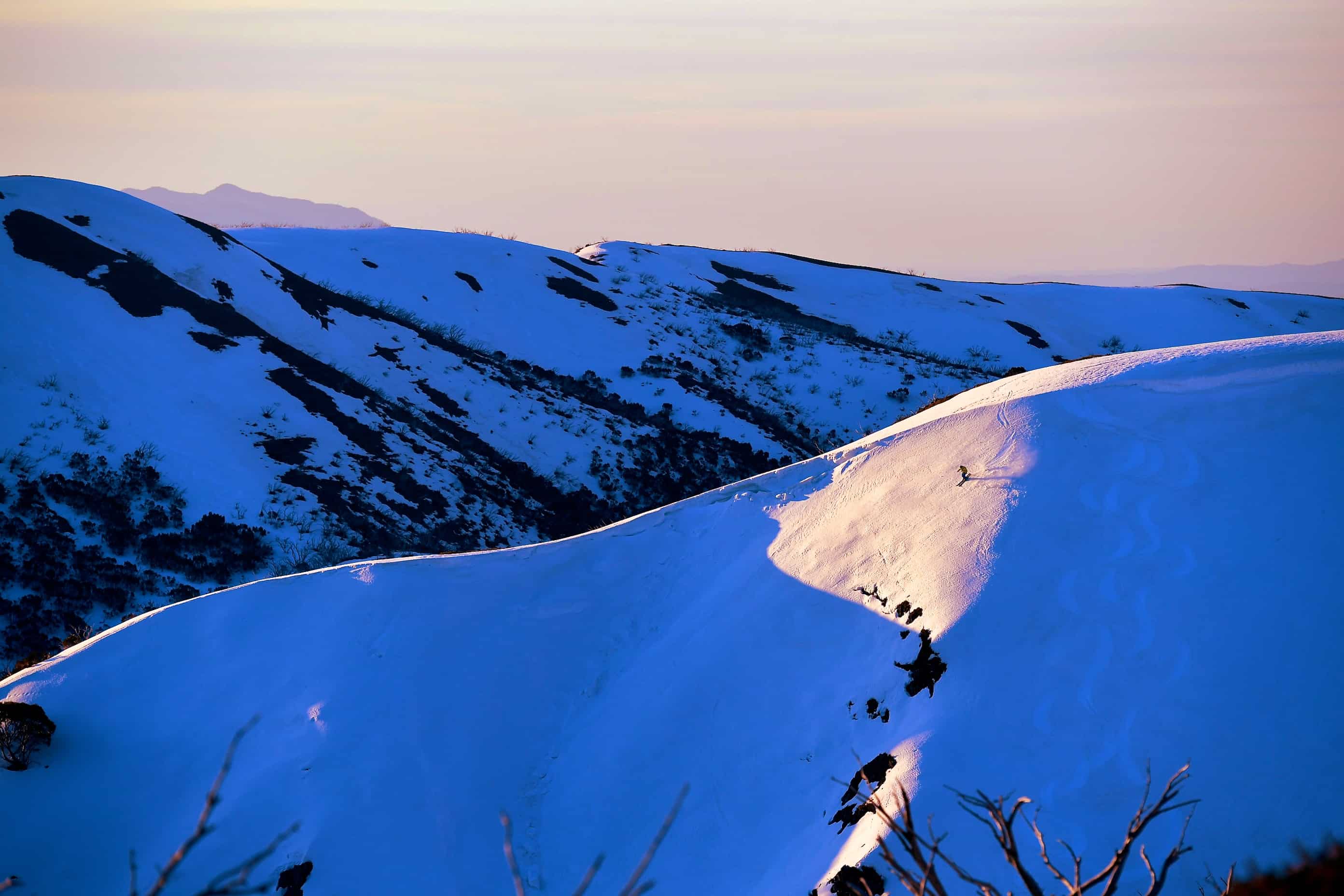 Wrap up
So far this season we've mainly had one big dump of snow per month, all of which have coincided nicely with a big dip in the Southern Annular Mode. The snowstorm due to hit this Friday will sit snuggly behind that behemoth snowstorm during early August, which dumped up to 1.4m, and that one way back in early July that gave us 40-100cm. Let's not forget the 60-70cm of snow that fell at the end of May, which saw some resorts opening early before melting away with our hearts.
This season has already passed expectations (and my snow depth predictions!). If that last behemoth snowstorm wasn't so monstrous, I might have been bang on the money; that's one thing I don't mind being wrong about. The latest reading from Spencer's Creek a week ago was up at 228.8cm, which puts us well above average. But looking lower down at Deep Creek (1620m) and Three Mile Dam (1460m), snow depths are fairly average.
Even with a further couple of snowfalls on the cards during the middle and end of the month, this sudden warming thingy in the stratosphere could mean we are under doing things – but then again it might not.
Regardless of what Mother Nature throws at us, a solid foundation has already been laid over the Aussie Alps so there'll be enough snowpack to shred through until the wheels stop turning.
That's it from me folks, keep checking out my daily forecasts, which are now issued Monday, Wednesday and Friday until the end of the season. If you've got a different theory on what's going to happen this spring, or just want to provide feedback, then please hit me up on my forecast page. Or you can follow me on Facebook.