Aspen Snowmass Celebrates 75 Years' Skiing With $75 Lift Tickets
December 24th, 2021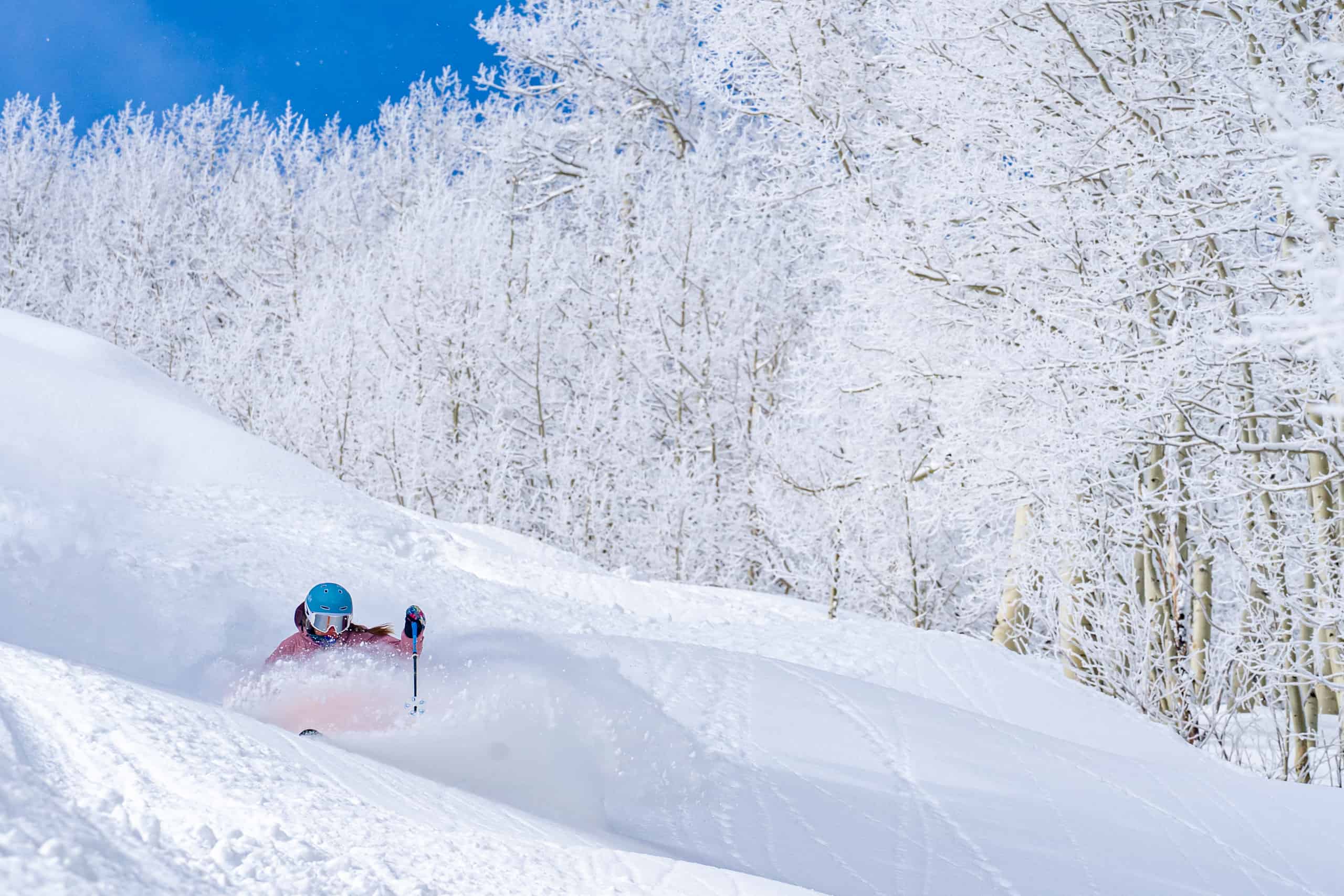 Mountainwatch |  Kate Allman
When was the last time you paid $75 for a day lift ticket? Not recently, I'll assume. Certainly not in a big-name Colorado ski resort.
In the swanky US resort of Aspen Snowmass, the four-mountain ski mecca favoured by diehard powder hounds as well as celebrities from Jack Nicholson to the Obama family, tickets for December skiing haven't dipped below triple figures since 2009. But this year is different. It's the 75thanniversary of the very first lift opening on Aspen Mountain and the resort is throwing a birthday party of sorts; starting with a turn-back-time gift of US$75 tickets for spring skiing after April 3rd. The price is also available any time throughout the season if you hire a ski or snowboard package through the resort for two or more days.
It's enough to make this COVID-cloistered Australian skier want to dust off her passport, poke a COVID swab up her nose, and hop on the first available flight across the Pacific. Ski trip, anyone?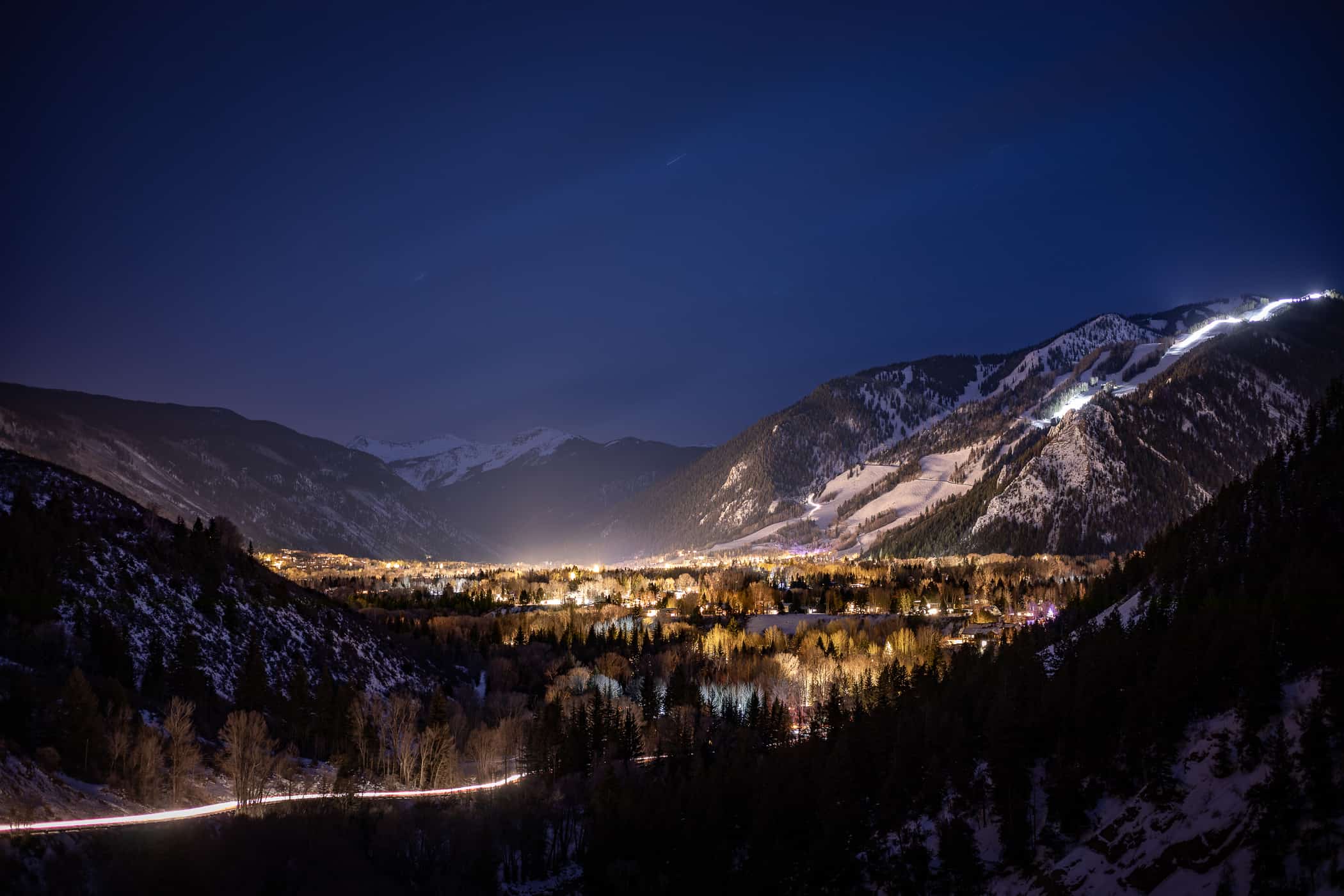 75 years and counting – why visitors keep going back to Aspen Snowmass
Lift tickets haven't always been 200-plus-dollars at Aspen Snowmass, of course. The Aspen Times reports a fight over ski pass prices erupting back in 1987, when former owners Aspen Skiing Co. upped the single-day ticket price to US$35. Locals were outraged and mounted a petition that gained 2,600 signatures, culminating in a heated town meeting.
But despite the price rises, people have continued to ski (and snowboard – after it was allowed in 2001) Aspen Snowmass. It might be something to do with its 1300m vertical drop, the 5,500-plus acres of terrain, four mountains (Aspen, Highlands, Snowmass and Buttermilk) and consistently good snowfall averaging at least seven metres in most seasons. Or it might be the convergence of nature, culture and recreation that collide in a resort and town that can appease the fussiest of foodies, fashionistas, adrenaline seekers and après skiers – all on the same holiday.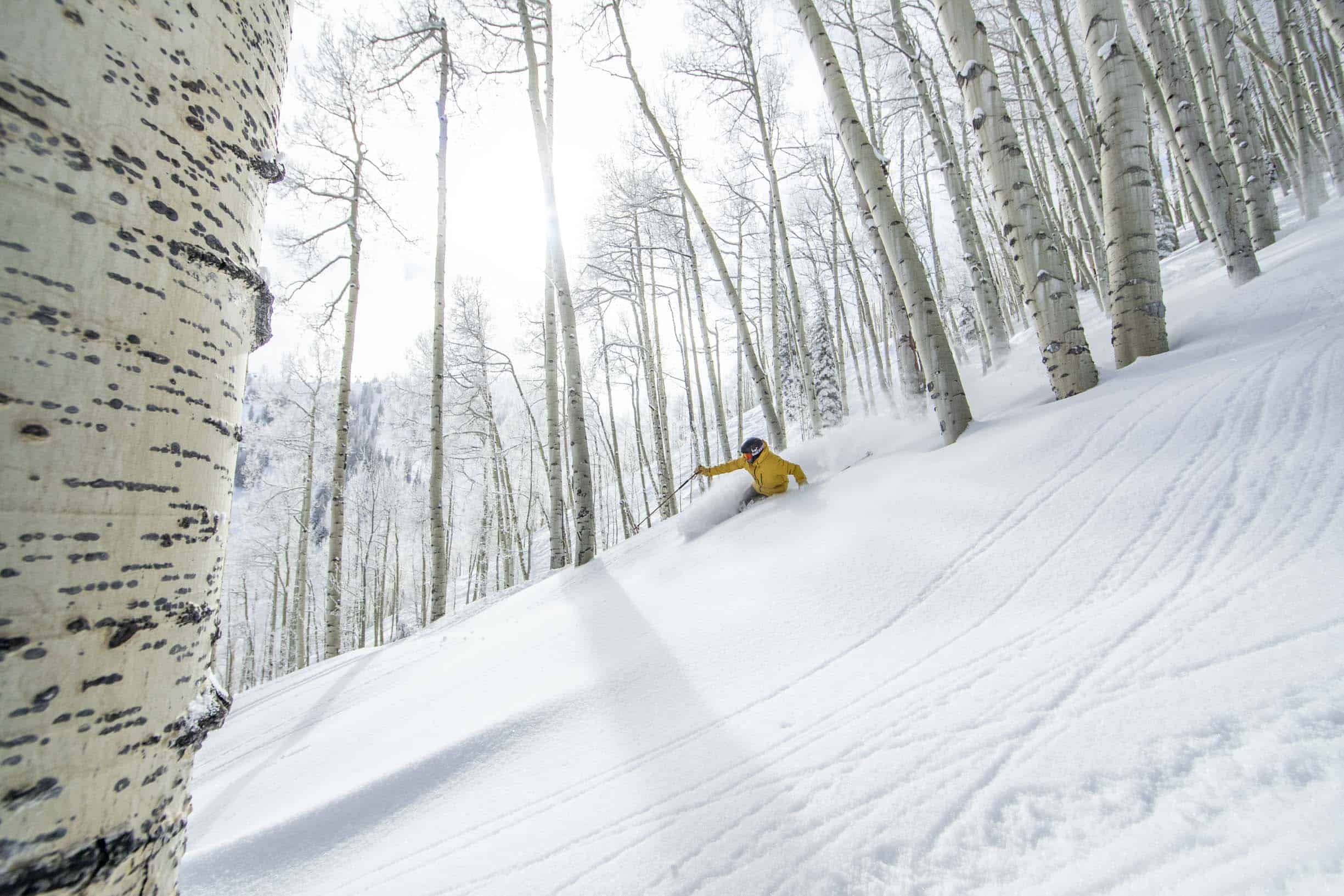 Ski instructor Leighton Howes, an Australian who spent 18 seasons teaching in Aspen Snowmass, can vouch for all of the above attractions. Howes arrived in Aspen from Austria in the late 1980s, aged 36 at the time, and his first season was the 1989-1990 winter. He ended up working there every year for 18 seasons, giving up most summers as he briefly flew back to Australia to teach in Thredbo, Hotham and Buller in the off-seasons.
"I remember the powder," Howes says, reflecting on his first impressions of the resort. "Aspen powder was the best powder in the world – and still is, in my opinion. The snow stays cold and dry, even post-storm, which always made for great packed powder … It's really high-quality skiing."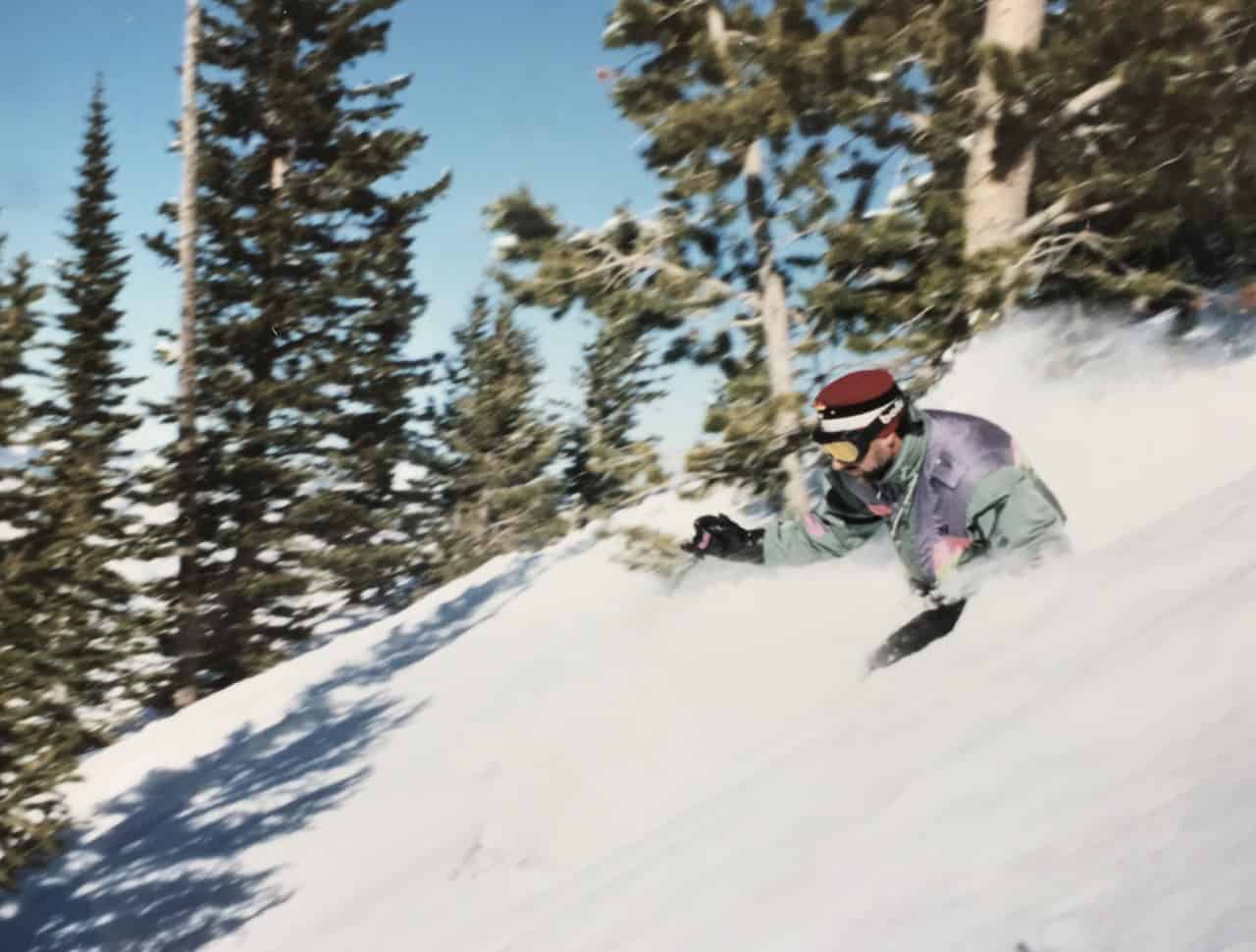 Howes says the number of skiers on powder days was possibly fewer in the 1990s, but slower chairlifts meant lift lines could still be long. Powder hounds, it seems, have existed and been pissing people off for the best part of 75 years.
"I watched the lift infrastructure improve dramatically over the years, and even since then, there have been new additions, which I haven't had the opportunity to go and enjoy. The fact that the owners continue to reinvest their money into the mountain itself is a real attraction," Howes says.
Now in his late 60s, would the ski veteran go back to the same resort he carved up for 18 years?
"Oh absolutely, absolutely."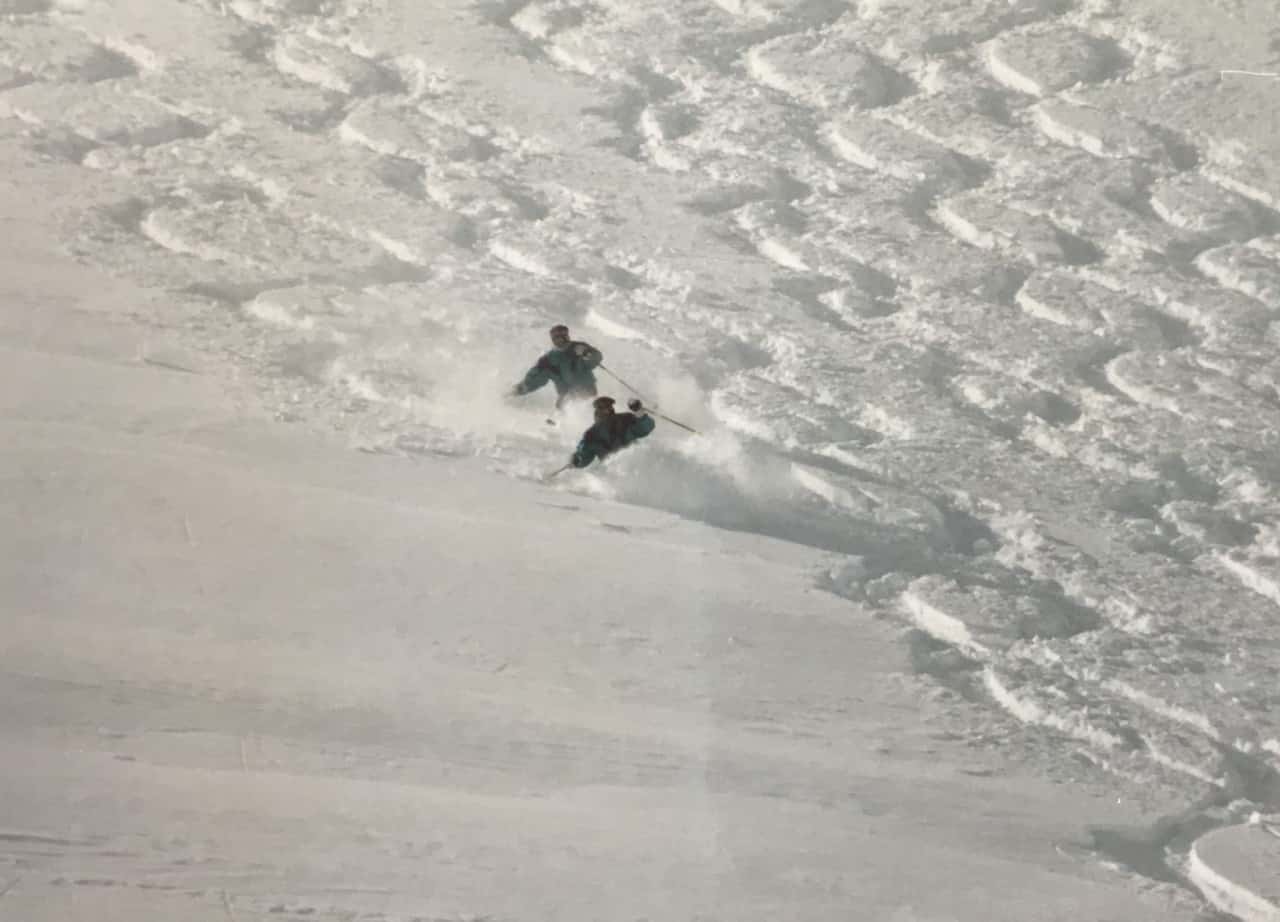 The 'best skiing in America' – with the best people to boot
For me, Warren Miller spilt the beans on Aspen's postcard-perfect bluebird powder days with his annual ski films. As a young snow grommet, I began dreaming of the fabled 'powder skiing' I witnessed on grainy VHS footage in the '90s. I would beg my grandmother to regale me with stories of her skiing Aspen in the days before webcams, snow reports and Instagram. For context: Grandma – who uses a walking stick these days but could dance between the icy moguls of Aspen Highlands right through her 70s – has skied more international resorts in Japan, Canada and the US than most Mountainwatch readers. And she did it riding two-metre long, thick, wooden snow planks before parabolic carved skis were invented.
"I like Aspen best, it's the best skiing in America," she would sigh. "We never had white-outs, never skied in a blizzard. The snow would come over at night and two feet of little powder snowflakes would fall silently as we slept. Patter, patter. Then, remarkably, the clouds would clear by morning, and we'd wake up to the most amazing bluebird day with perfect visibility."
Naturally, when I moved out of home and saved up enough money working at the front desk of a university gym, my first American ski trip had to be to Aspen. A 30cm dump on the very evening we flew in helped solidify the truth of Grandma's stories.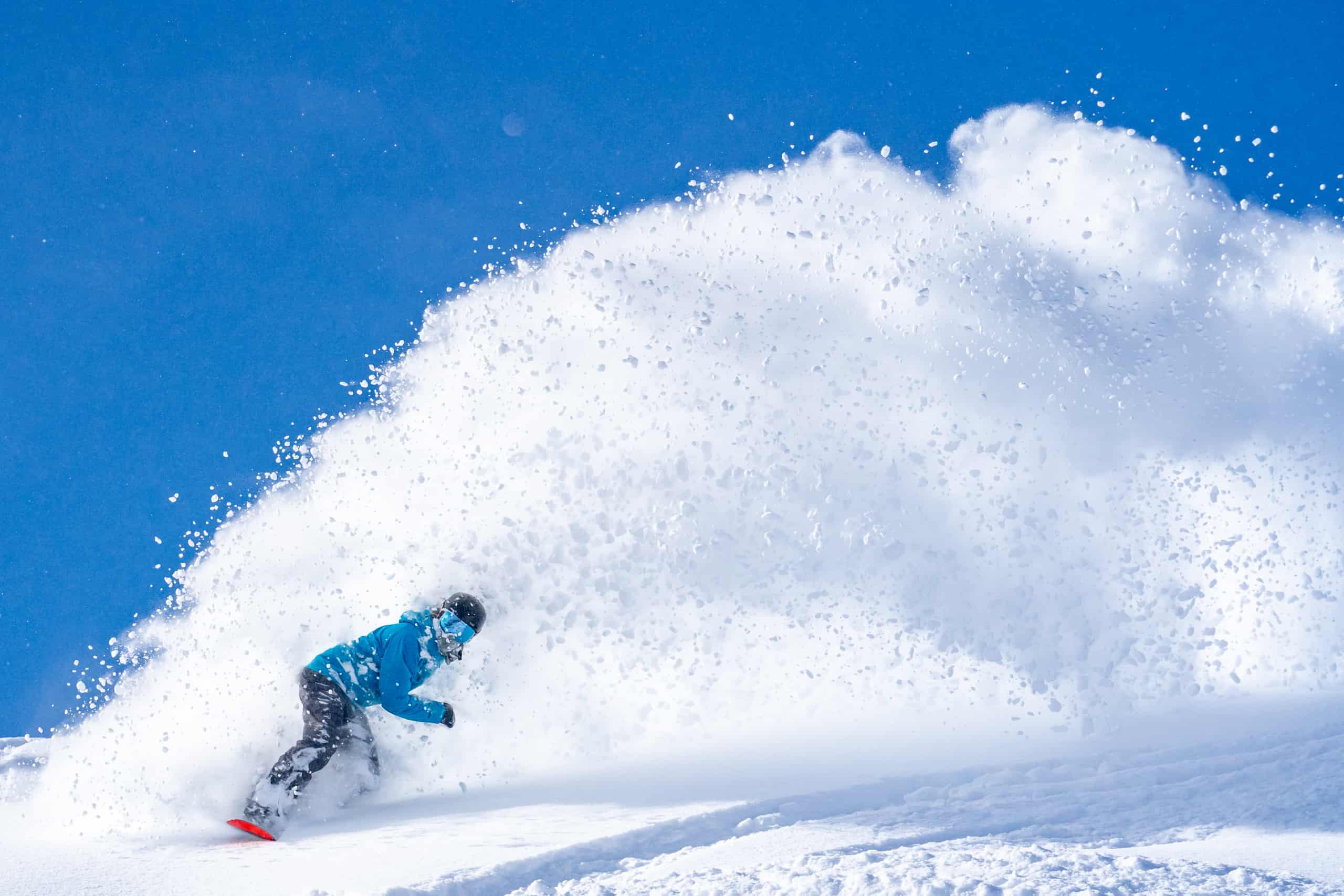 Adopted Aspen locals like Australian Flip Byrnes, who visited the resort in 1998 and has returned so many times she now manages its public relations for Australia and New Zealand markets, say one visit is not nearly enough. Most Aussies become hooked and boomerang back for decades.
"I keep coming back to Aspen over the decades, I've never found a mountain place like it in Australia, Europe or North or South America," she says. "It's the complete package. It's the four mountains, the thriving town … it's ten minutes into town from the airport.
"And while Aspen is known for glitz and glamour, and we certainly have mind-blowing scenery and services, if you asked me honestly, I would say that most of management are ski bums at heart. That's what creates this really joyful culture you feel wherever you go. I love that they pour money into sustainable products, that they have the ski world's longest running Gay Ski Week (45 years) that they are about diversity and inclusivity and walk that talk."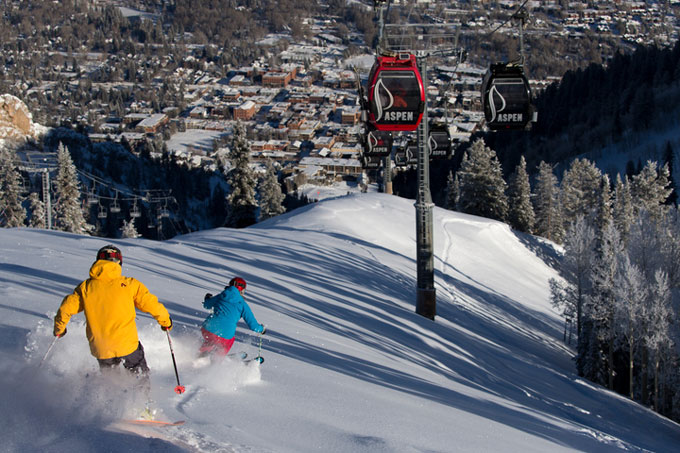 My own experience of skiing Aspen Snowmass in 2015 is dappled with memories of this welcoming community spirit: sharing free hot chocolates and toasting s'mores with ski instructors at the end of the day at Buttermilk, lifties dishing out Clif bars at the top of Snowmass chairs, free coffee with the chirpy mountain hosts at the Aspen Mountain base, and plenty of jovial chairlift conversations. My partner and I even parted with hundreds of US dollars at the family-owned Snowmass Sports store simply because of the above-and-beyond service offered by the greying store assistant and fellow New York Rangers fan, Harry. Harry helped fit my bunioned feet into perfect ski boots (a rare triumph) by forcing me to try every damn boot in the store to find the best fit.
Howes had a similar experience; he declares the people and community are a large part of what brings people back to Aspen Snowmass year after year.
"The thing that sticks in my mind most of all, is the resort treated us ski instructors with unbelievable respect. We were the happiest, best trained, best paid instructors in the world," he says.
"And in the end, the friendships I developed made my returns to Aspen even sweeter than the fantastic snow conditions."
How else is the resort celebrating?
Alongside cheap lift tickets, there's a huge après ski party planned for 11 January at the base of Lift 1a, which has undoubtedly seen some epic parties over the decades. The original Lift 1 chair was the first to open on Aspen Mountain in 1946 and was famously the longest chair in the world at the time. The resort is also partnering with Pop-Up Magazine to co-host three consecutive nights of multimedia shows featuring Aspen Snowmass' heritage, sustainability, and inclusion at the historic Wheeler Opera House between 9-11 January. Wash the dose of history down with a specialty 'Aspen 75' cocktail being served for US$7.50 at any on-mountain restaurant, and your cultural immersion will be complete.
For the full program and other offers, visit the resort website.