Australian Forecast Friday August 27 – A Little  Bit of Snow To Top Up The Cover Ahead of Warming Trend
August 27th, 2021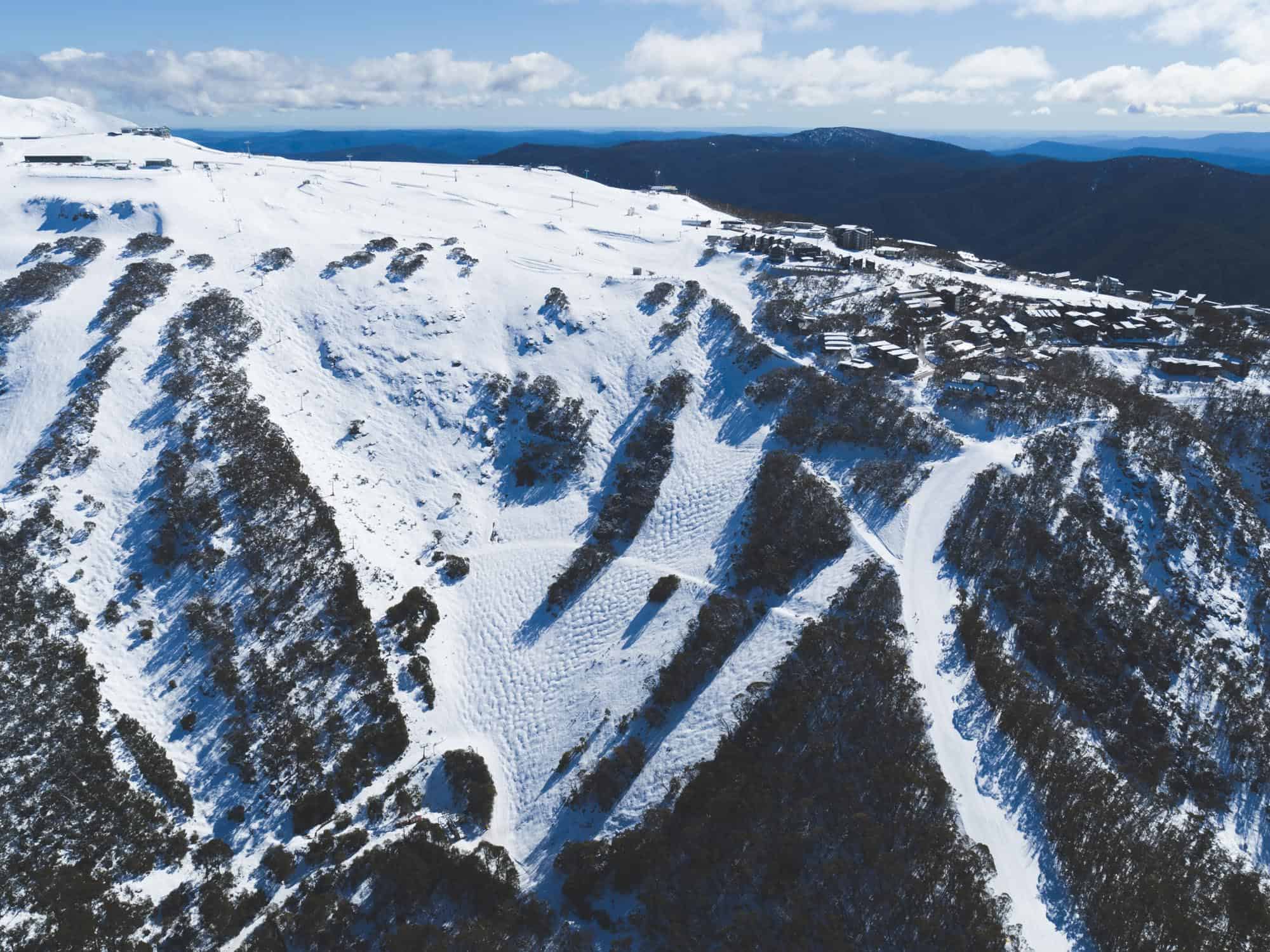 Mountainwatch | The Grasshopper
With yesterday's news of an extension to the lockdown situation in regional NSW, Victorians anxiously wait next week's announcement of their fate. Meanwhile, the atmosphere keeps moving with a little bit of snow on the cards today and then some more is expected on Sunday which may slightly favour Victoria. Accumulations shouldn't be anything massive but at least some snow keeps the dream alive that there may be a late winter return for many.
The East Coast low that saw widespread rain and stormy conditions in NSW gradually moves east through the Tasman to northern NZ today while a high moves to southern NZ. While this is happening, the front pictured just under Western Australia will move onwards to the southeast, bringing the little bit of forecasted snow Sunday.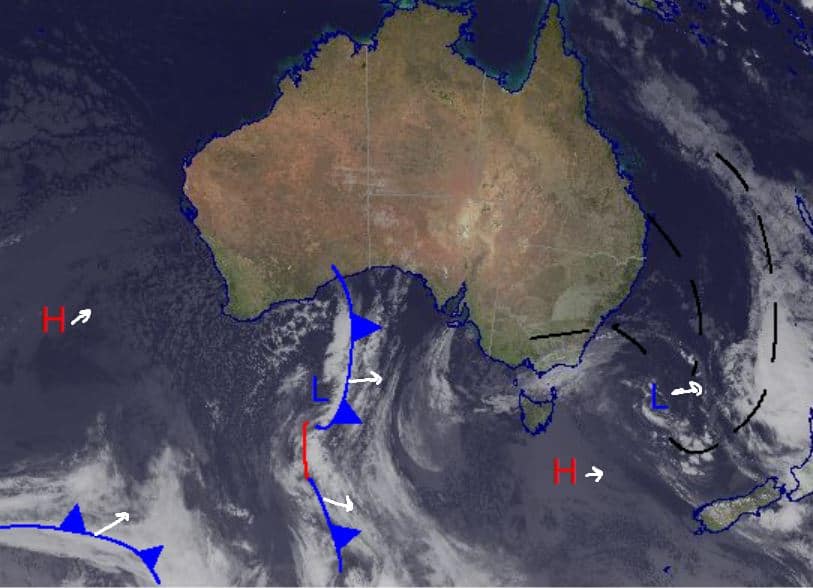 Friday August 27 
Very high chance of precipitation in NSW with snow above 1300m, for Victoria also a high chance of precipitation falling as snow with the freezing level also at 1300m. Winds quite light. Totals around 2-6cm. More favouring NSW.
Saturday August 28
Possible flurries around both Victoria and NSW with light winds easing in the afternoon. Should see some sun poke through during the day.
Sunday August 29 
Very high chance of snow in Victoria which should start late morning and freezing level sits at around 1400m. Chance of a thunderstorm as the weather hits. High chance of snow in NSW with the freezing level at 1500m and a similar chance of a thunderstorm as the weather hits. Totals 5-15cm.
Extended Forecast
Some snow over the next three days is a welcome sight even though many of us aren't allowed to make use of it in person. A top up of the bases keeps the dream alive with hopefully some lesser restrictions coming soon.
After this weekend it warms up considerably around the mountains with Wednesday through Friday looking like spring t-shirt weather. This will be a result of a relaxed synoptic landscape with two massive highs each side of the country. The high to our east will be closer and influence winds from the north, bringing down some warm air. It does cool back down into the weekend however, with precipitation possible from Saturday through Sunday.
On a more positive note there is word that a Japan trip in 2022 could be possible with the announcement of Qantas hoping to resume international flights later in the year. I'm not sure what the odds are of a Japan trip going ahead, but the fact it's looking above zero gives me a little hope.