Australian Forecast, June 17 – A magic weekend, then more snow next week!
June 17th, 2022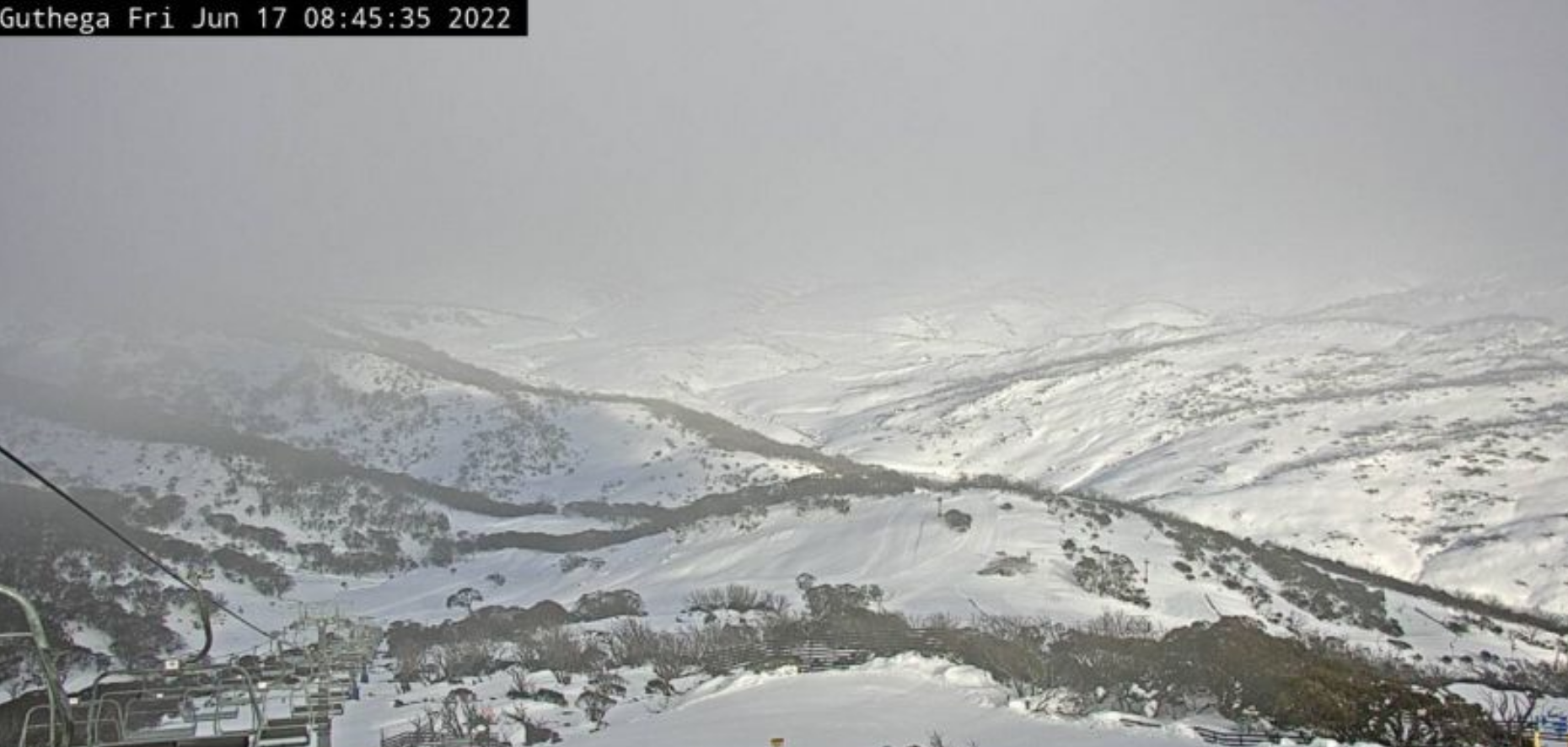 Mountainwatch | The Grasshopper
Valid Friday 17thJune to Sunday 19thJune
There's just a bit of low cloud to contend with out there today, before high pressure pushes in for a magic weekend of calm, sunny skies. Overnight temps will be sub-zero too, so the snow guns will add even more magic – Dumbledore would aprove!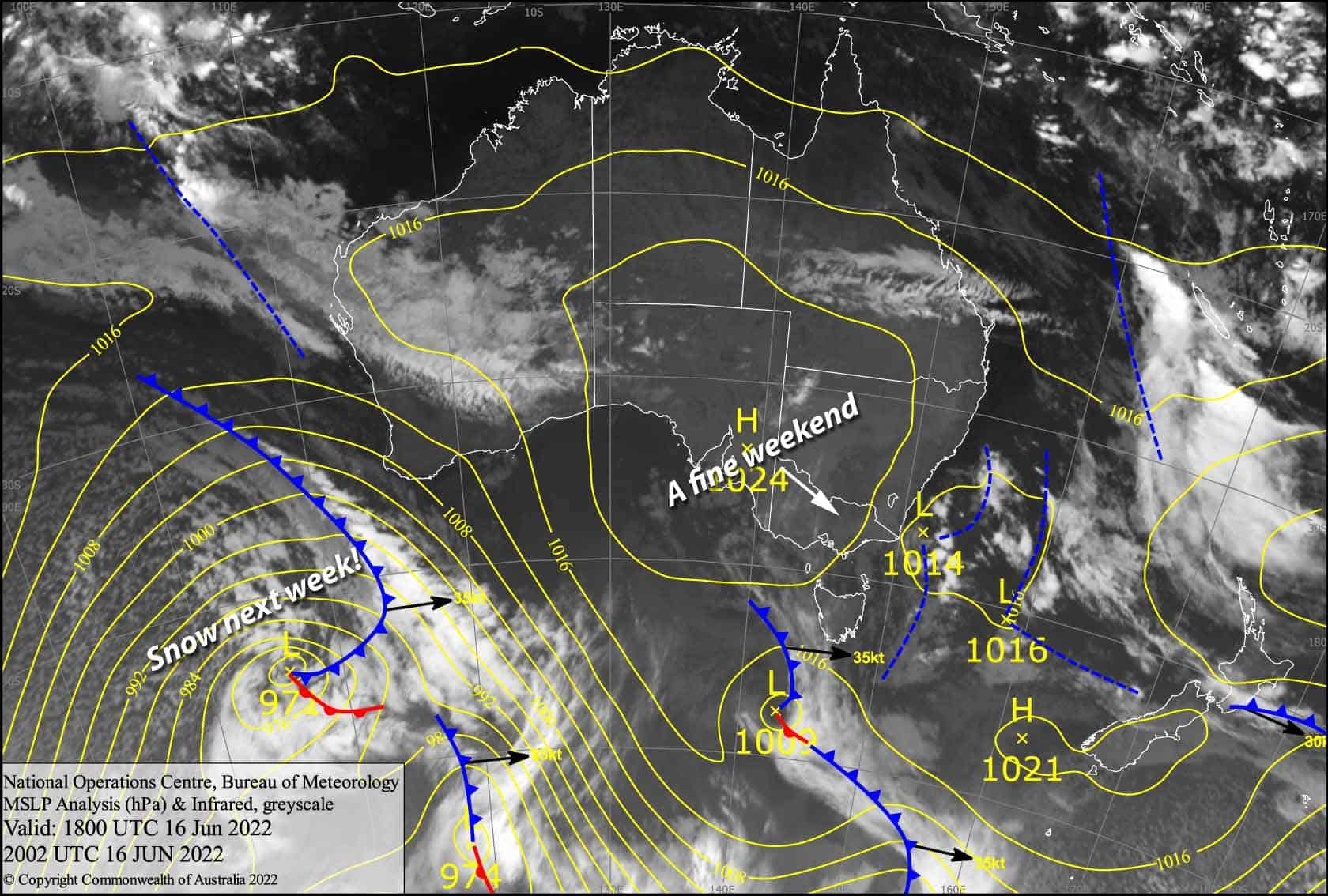 Friday 17th
A southerly breeze is pushing in fair bit of cloud about today; that type of low level cloud that hugs the mountains, reducing visibility at times, but with gaps open to clear, sunny skies above.  There might also be a wee bit of super light drizzle at lower elevations, most likely at Baw Baw and Buller.
Saturday 18th
A calm blue bird day. Out there!
Sunday 19th
Another beaut sunny day with light N-NE breezes developing. Some high cloud may sneak in overhead later in the arvo.
Extended Forecast
It'll be partially cloudy on Monday as northerlies build ahead of a cold front, which passes east over us during Tuesday. This cold front will bring rain to mid-low elevations initially, but the snow level should quickly drop from the upper slopes down to around 1300-1400m by the end of the day, with something like 5-15cm of fresh snow to freshen the place up.
Wednesday and Thursday should bring more light snow showers, thanks to a wee wobble in the isobars.
Then another cold front next Friday should dump yet another decent pile of snow, followed by a cold westerly flow bringing snow showers into next weekend. Woohoo, the good times just keep falling from the sky!
That's all from me today folks, get out there and make the most of these great conditions. I'm sending out these forecasts every Monday, Wednesday and Friday.
Grasshopper