Australian Forecast – Rain Arrives Today, But 5-15cm of Snow During Tuesday For Some Fair-Weather Turns on Wednesday & Thursday
August 29th, 2022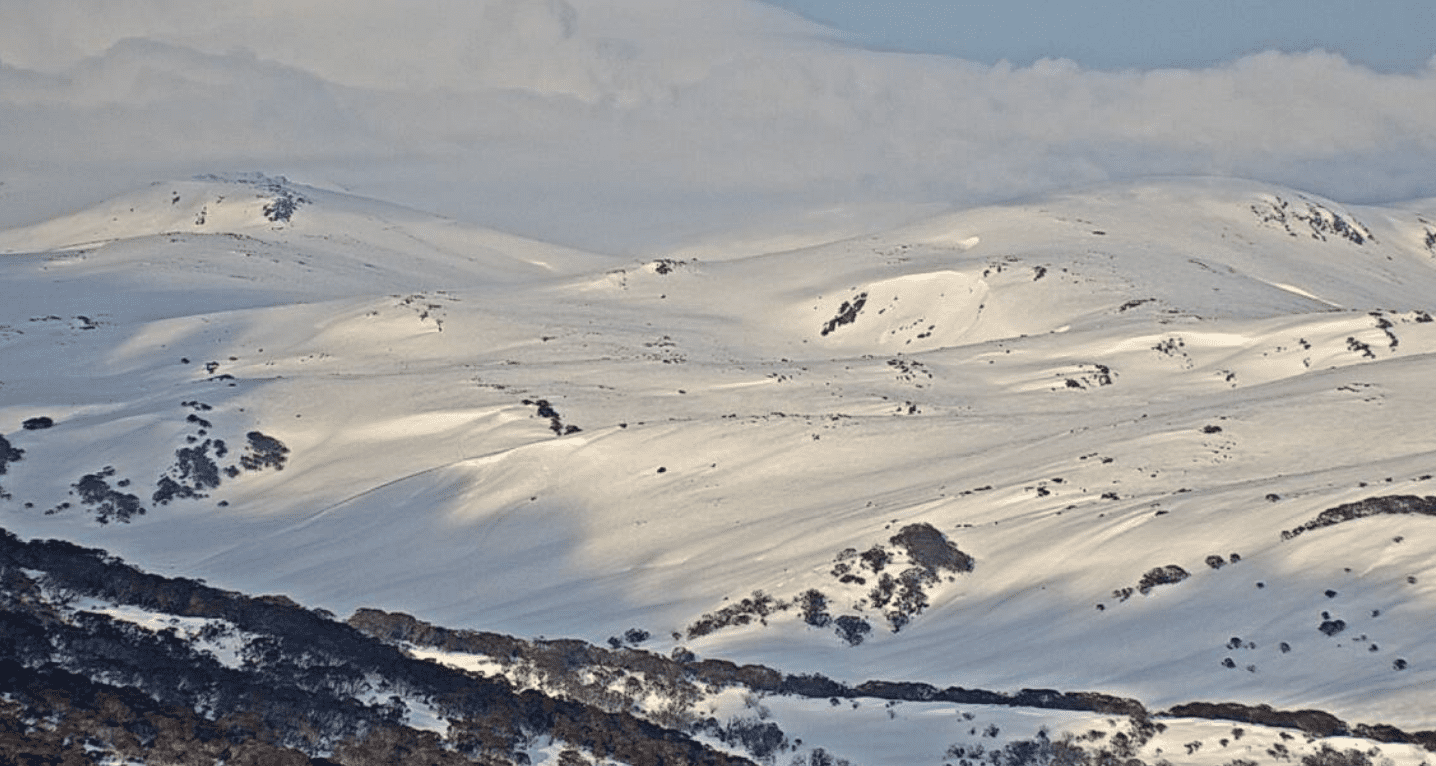 Mountainwatch | The Grasshopper
Valid Monday 29thAugust to Thursday 1stSeptember
After a great weekend in the Aussie Alps the weather is taking a turn today, as a prefrontal trough is set to bring on rain from around midday. Temps are far too warm, but the cold front hitting in the small hours of Tuesday will see the mercury drop, but mostly after the heaviest precipitation has already fallen, unfortunately.
Snow will fall throughout the remainder of Tuesday, but snow levels are likely to lift to mid-upper slopes for a time during the afternoon. Within the expected 20-40mm of precipitation over the next two of days, we should see 10-15cm of new snow fall on upper slopes, with 5cm or less on lower slopes.
High pressure then moves in for Wednesday and Thursday, providing great fair-weather conditions for some mid-week turns.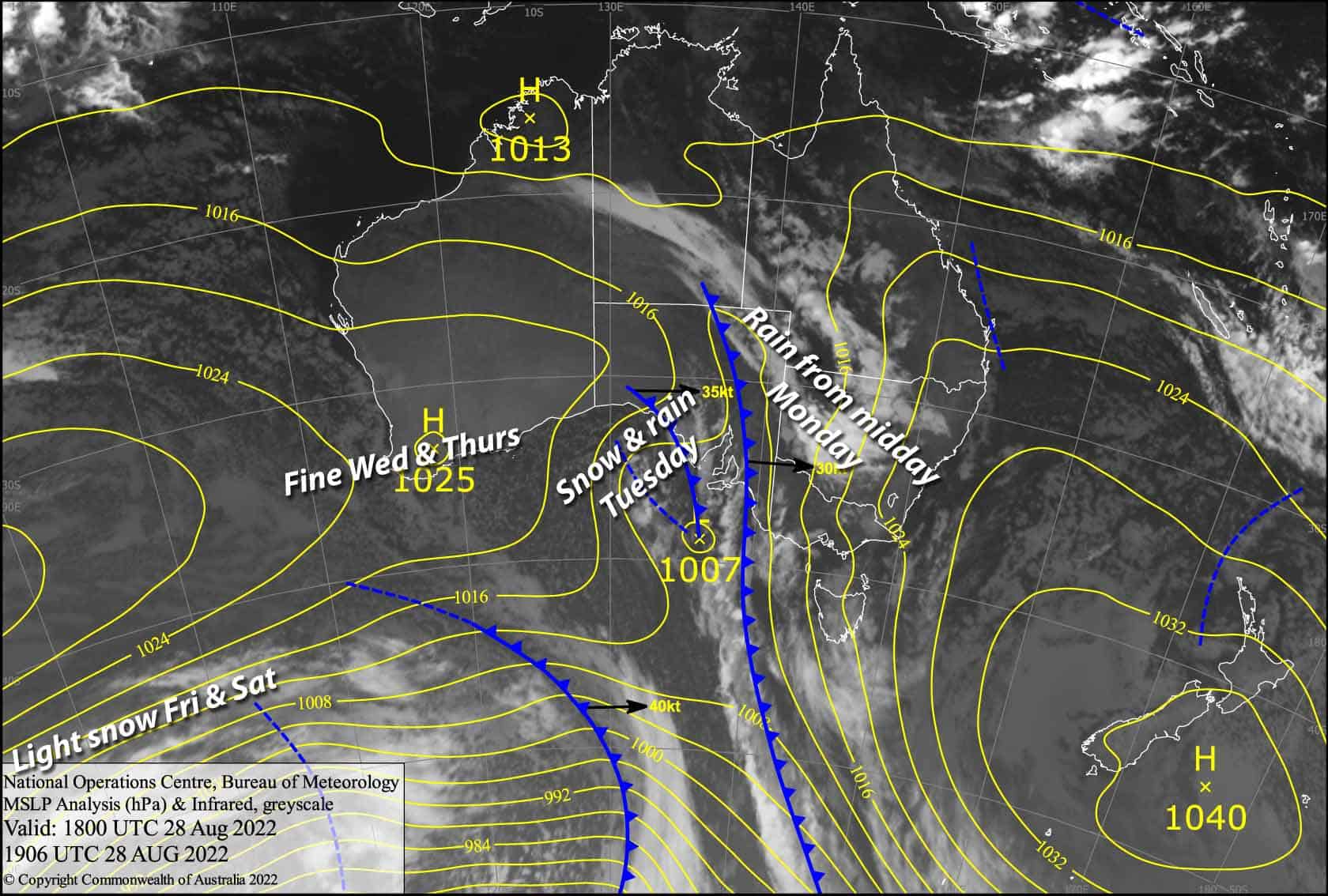 Monday 29th
Head up for a quick early session if at all, because clouds will build this morning before the rain arrives around midday. Strong northerlies.
Tuesday 30th
Heavy rain before breakfast with possible thunderstorms, especially in Victoria, while snow lowers to around 1300-1500m.
Snow showers continue for the remainder of the day, becoming heavier and more persistent for a time during the afternoon as snow levels lift to 1700-1900m before lowering again in the evening. W-NW winds blowing a gale, making for some gnarly conditions with limited visibility.
Wednesday 31st
Remaining flurries clearing by dawn, then cloud breaks up for a beautiful, sunny day. Westerly breezes dying out.
Thursday 1st
A nice day with a bit of cloud about. NW winds dying out for a calm afternoon.
Extended Forecast
Cold air pushing up from the south during Friday and Saturday should bring light snowfall to Baw Baw, while it'll stay relatively clear and sunny elsewhere with only a few light flurries at most. However, cold overnight temperatures should allow the snow guns to get some work done over the weekend, Sunday looking particularly nice as a ridge of high pressure nudges in.
That's all from me today, folks. This week I'm sending out the forecasts Monday, Thursday and Saturday. Have a great day.