Australian Weekend Forecast, August 5 – Decent Snowfall Up High, But Wet Down Low
August 5th, 2022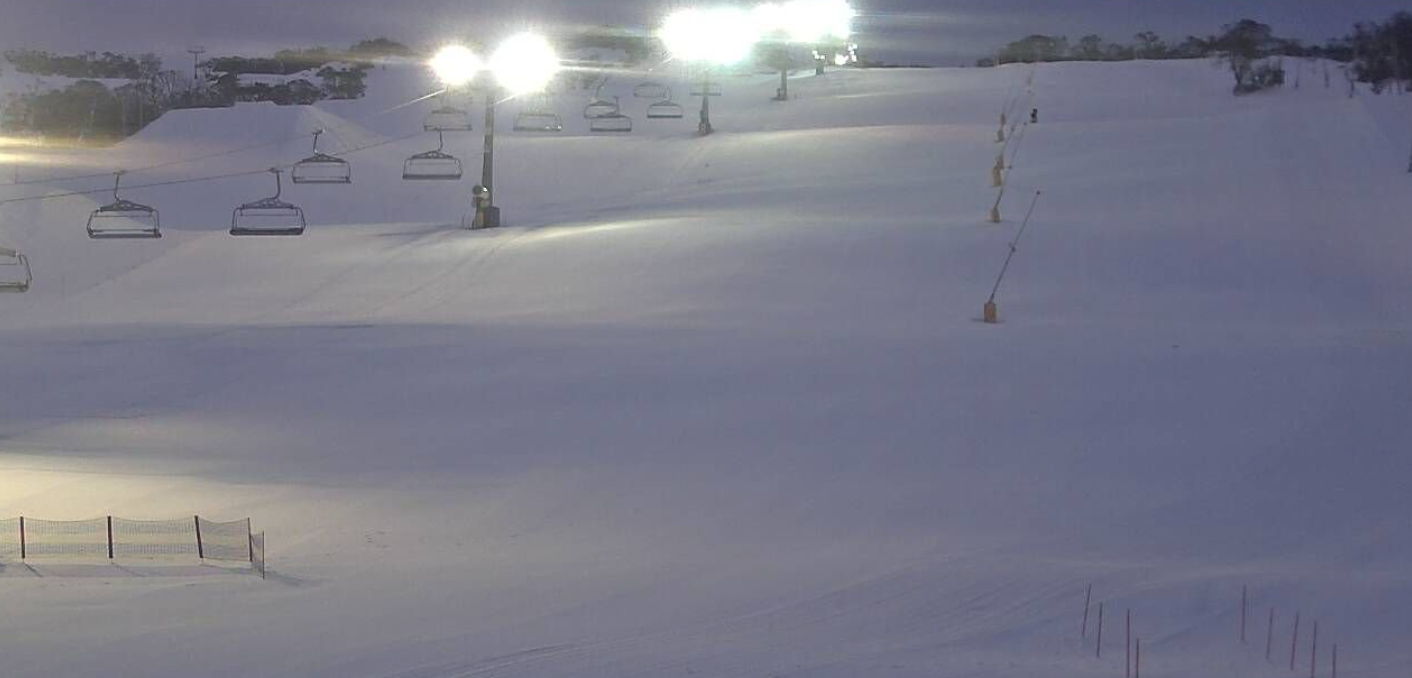 Mountainwatch |The Grasshopper
Valid 5thAugust to 7thAugust
Wow what a gnarly couple of days we've just had! The Perisher Valley weather station has recorded 176mm since Wednesday morning. The effect of this on our precious snow pack shows too.
The next few days will bring a little respite, as chillier temps on the backside of this monstrous low could bring around 15-30cm of snow up high and around 5-15cm to mid-lower slopes, although elevations below 1500m will be lucky to see anything accumulate.
Accumulations in the backcountry could be significantly higher. We won't restore all that we lost over the last couple of days, but the upper slopes will at least get a tidy-up, so it'll be best to stick around up there.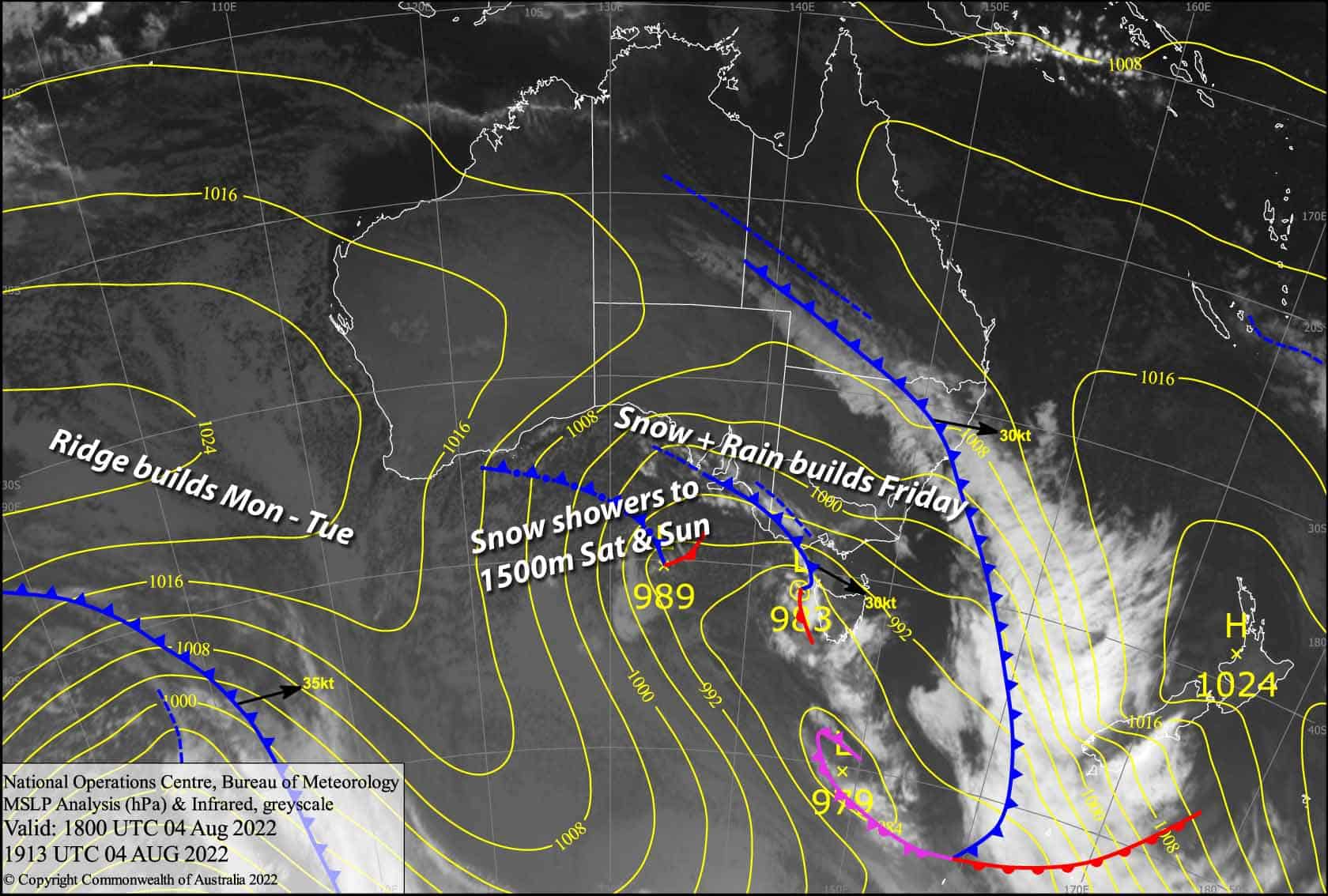 Friday 5th
Mostly light snow/rain showers to start, but it'll gradually build in intensity and persistence throughout the day, especially over Victoria. Snow levels will mostly stick within 1600-1700m in Victoria and 1800-1900m in NSW, but will lower to around 1500m everywhere tonight/overnight. Strong NW winds blowing a gale in exposed areas and visibility will be limited again.
Saturday 6th
Mostly light snowfalls down to around 1500m, and the wet stuff below that. W-NW winds, strong up top in NSW to start with, but gradually abating through the day.
Sunday 7th
A partially cloudy, partially sunny day, with showers developing from late morning, falling as snow to 1500-1700m. A SW breeze.
Extended Forecast
Next week, we may see a few leftover flurries during Monday, but Tuesday looks mint as a ridge of high pressure passes by.
Cloud and northerlies should then build during Wednesday before a slow moving, cut-off low brings a mix of rain and snow over the following several days. Snow levels are looking to mostly sit around mid-mountain, but there's too much uncertainty to make any big calls just yet.
That's all from me today folks, get out there and have a hoot. I'm sending out these forecasts every Monday, Wednesday and Friday.
Grasshopper