Australian Weekend Forecast, Sept 15th – Hairdryer Northwesterlies To Shrink Our Snowpack Over The Next Several Days
September 15th, 2023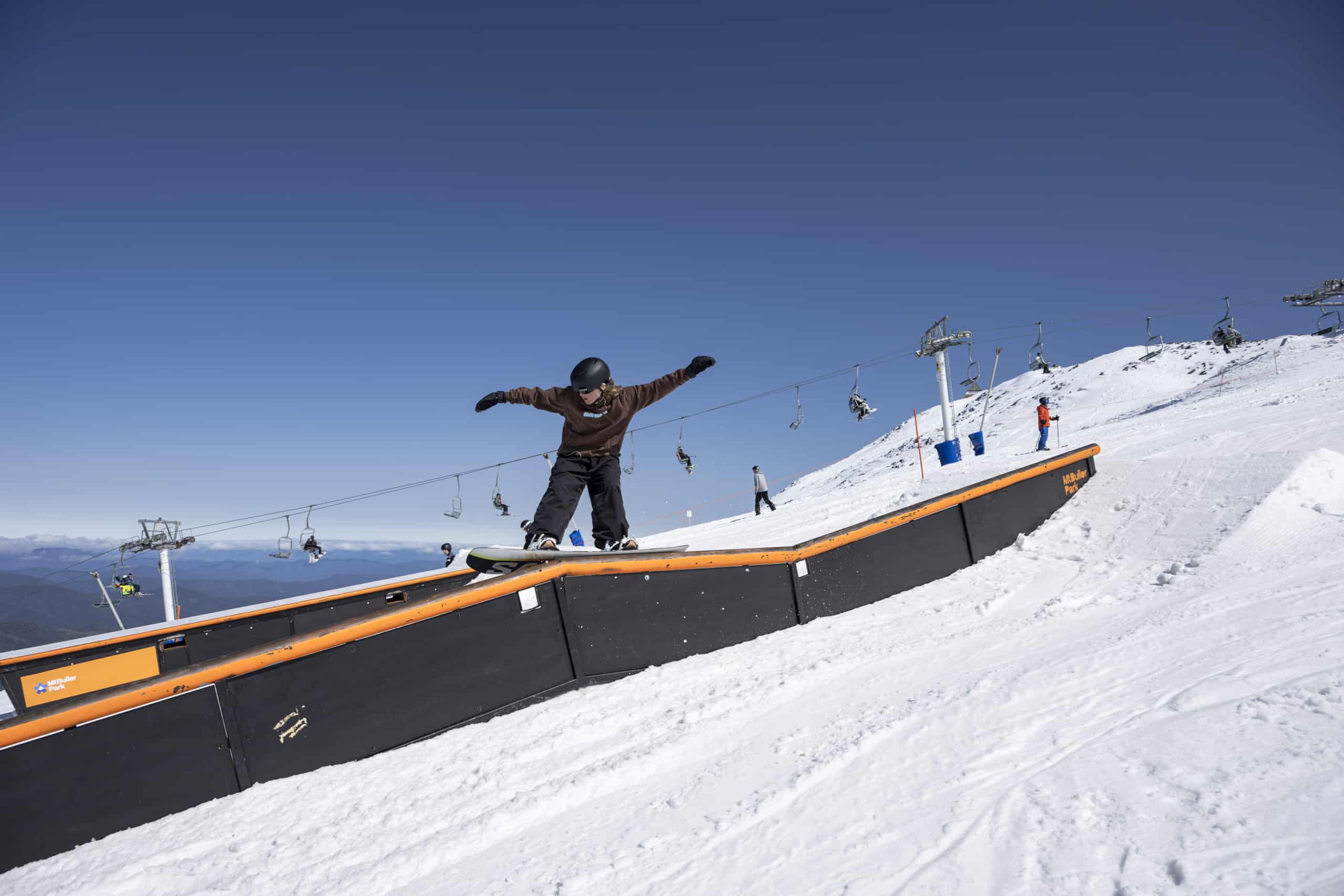 Mountainwatch | The Grasshopper
Written early Friday 15th September, valid to Sunday 17th September
Well, the hairdryer has fired up and will come at us hard over the next several days as we remain trapped between high pressure to our north and passing low-pressure systems to our south . Temps will get well into the teens and the dry atmosphere will keep the sun shining and the snow melting. Get up here and make the most, if you can!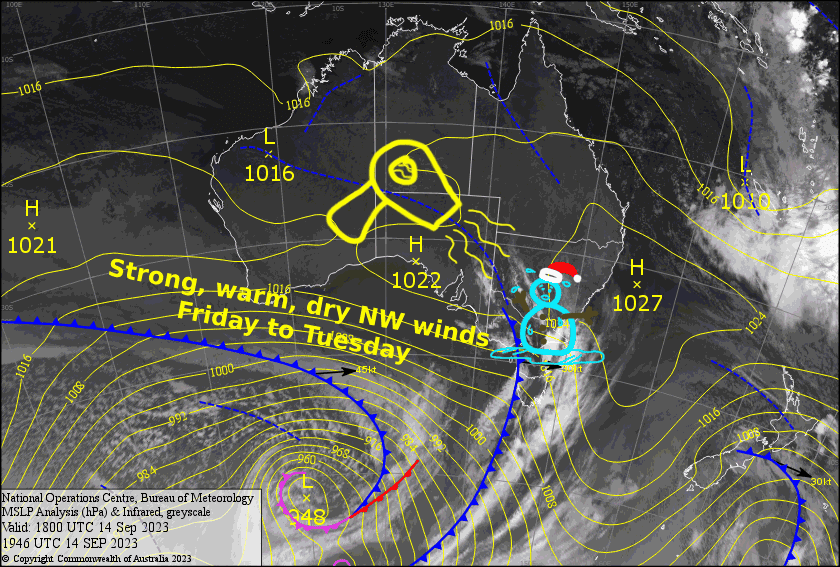 Friday 15th
Strong, warm hairdryer NW winds are up at gale force in exposed areas, possibly reaching severe-gale even. At least there'll be plenty of sunshine, with just a bit of high cloud well overhead.
Saturday 16th
Another warm, sunny day as the hair dryer keeps on blowing out of the NW. Winds will be up at gale force in exposed areas.
Sunday 17th
A repeat of the days prior, however there'll be a little bit of cloud kicking up around middayish. W-NW winds will be up at gale force in exposed areas, but might back off a touch during the afternoon.
Extended Forecast
The hairdryer will remain in full effect at the start of next week. However,
A cold front somehow manages to sneak through the gates and will hit home on Wednesday.
We'll see the usual prefrontal rain, but a dip in temperatures should see it quickly turn to snow showers, which will fall through into Thursday. It's likely to equate to just a dusting, or a small top-up, and since the snow guns have been switched off, it may be too little too late to have any real effect.
The back half of next week will likely see fine, settled weather under high pressure.
That's all from me today, folks. I'll see you again Monday.