Cultural Sensitivity vs Deep Powder Lines – Riding the divide in Japan
November 6th, 2019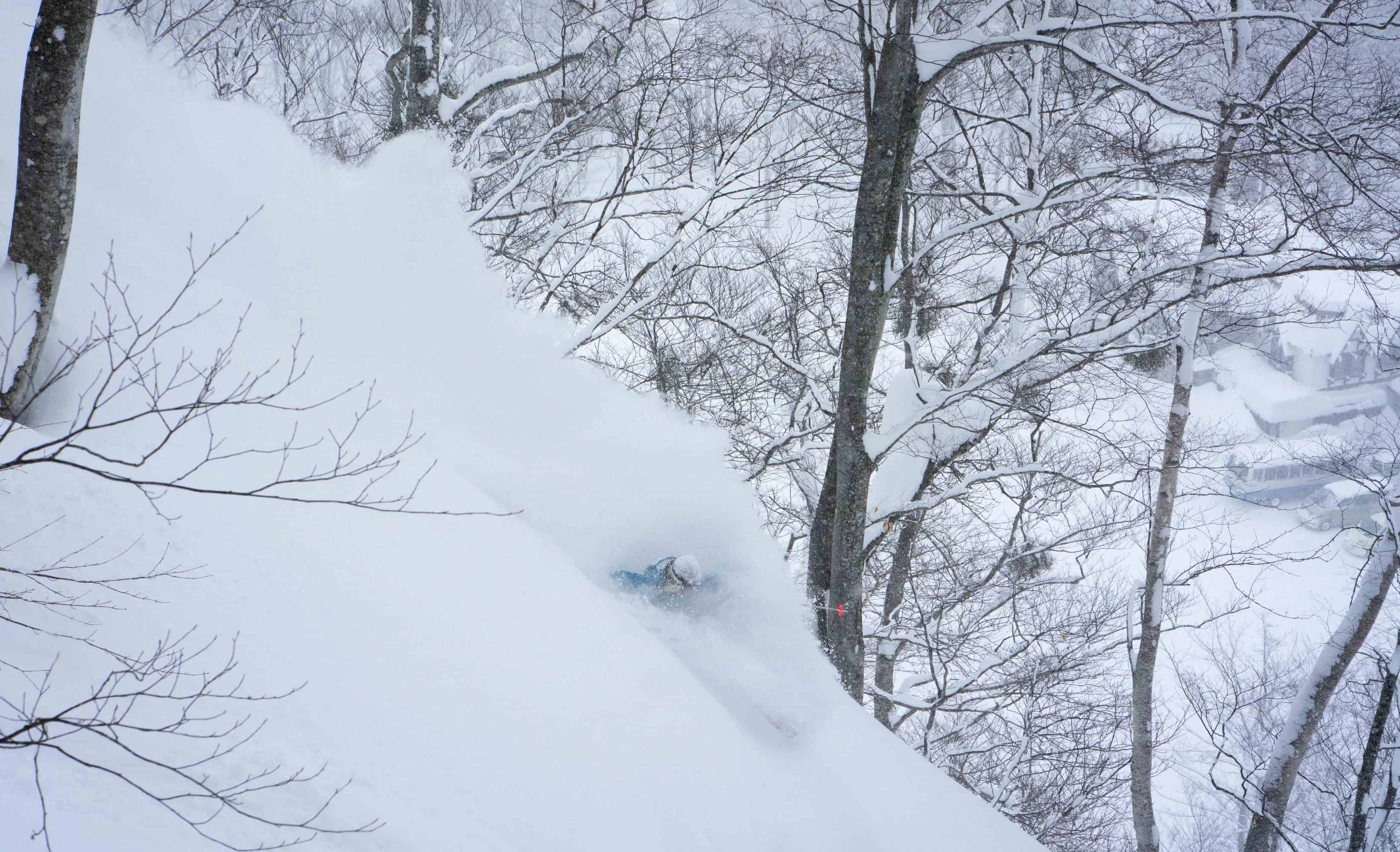 Mountainwatch | Caitlin Reid
Shredding in Japan is fun, sometimes surprising and not like anywhere else in the world – but not for the reasons you'd think. With its cold Siberian weather, tree-dwelling spirits and spring-time crevasses that could swallow you whole, getting properly prepared for Japan's unique culture will make your neck-deep holiday much smoother.
Japan's incredible snowfall lends a whole new meaning to powder skiing. Few international resorts can compete with the daily snowfalls of resorts like Niseko, Myoko, and Hakuba. This snowfall is a combination of the freezing Siberian weather, plus a phenomenon called the 'lake effect,' where moisture is picked up from the Japan Sea. When these weather patterns meet over the Japanese Alps, the result is magical, feather-light powder.
See Clearly
Because of this, many days are overcast with heavy cloud. You'll need a yellow, red, or reflective goggle lens to give you clear visibility, and always cover your face. Lens technology has advanced over the past few years with Oakley's Prizm lens and Giro's Vivid lens offering excellent definition in flat light. Don't count on getting bluebird, sunny days as they're rare, but you can't expect heavy snowfall without clouds!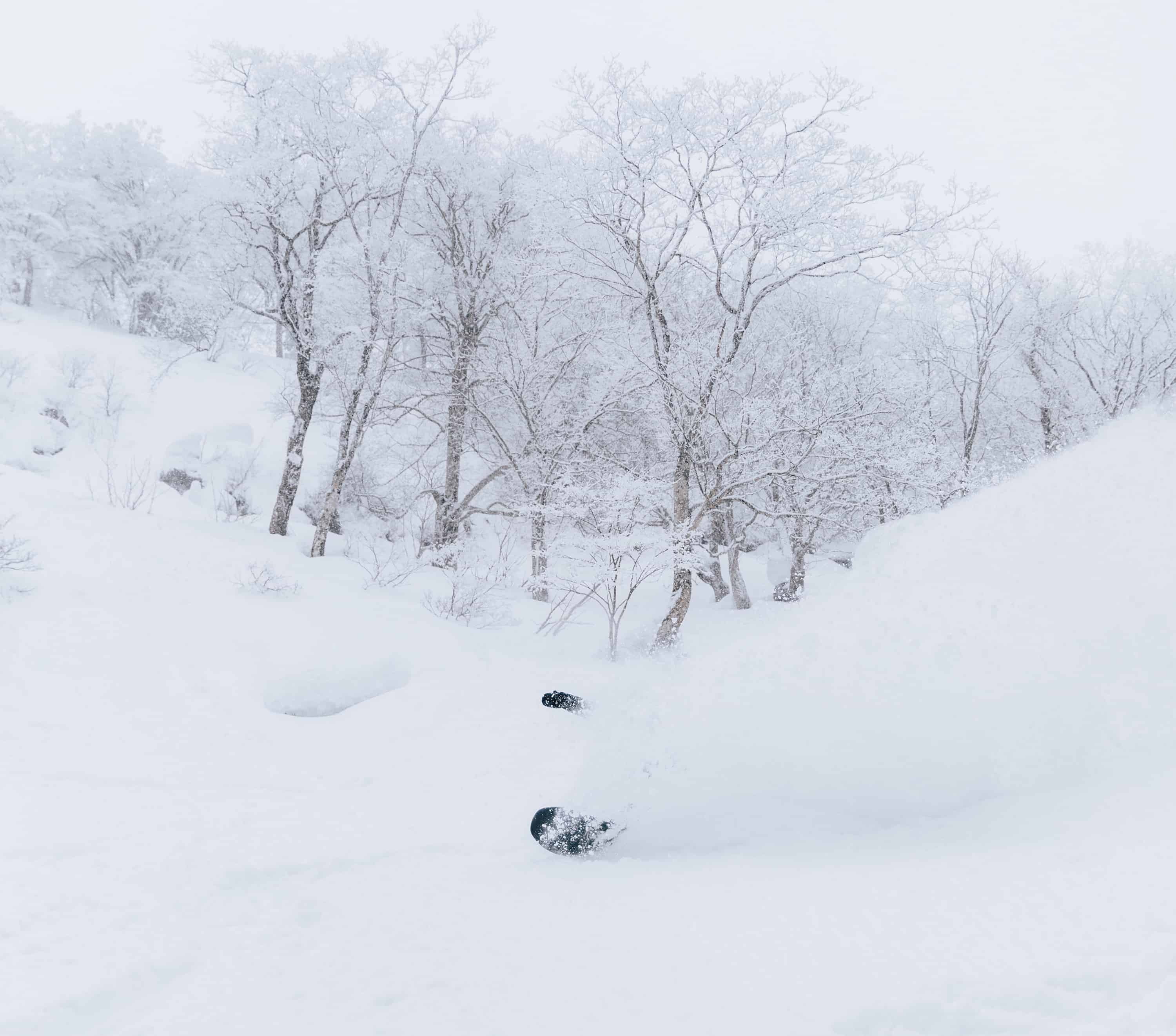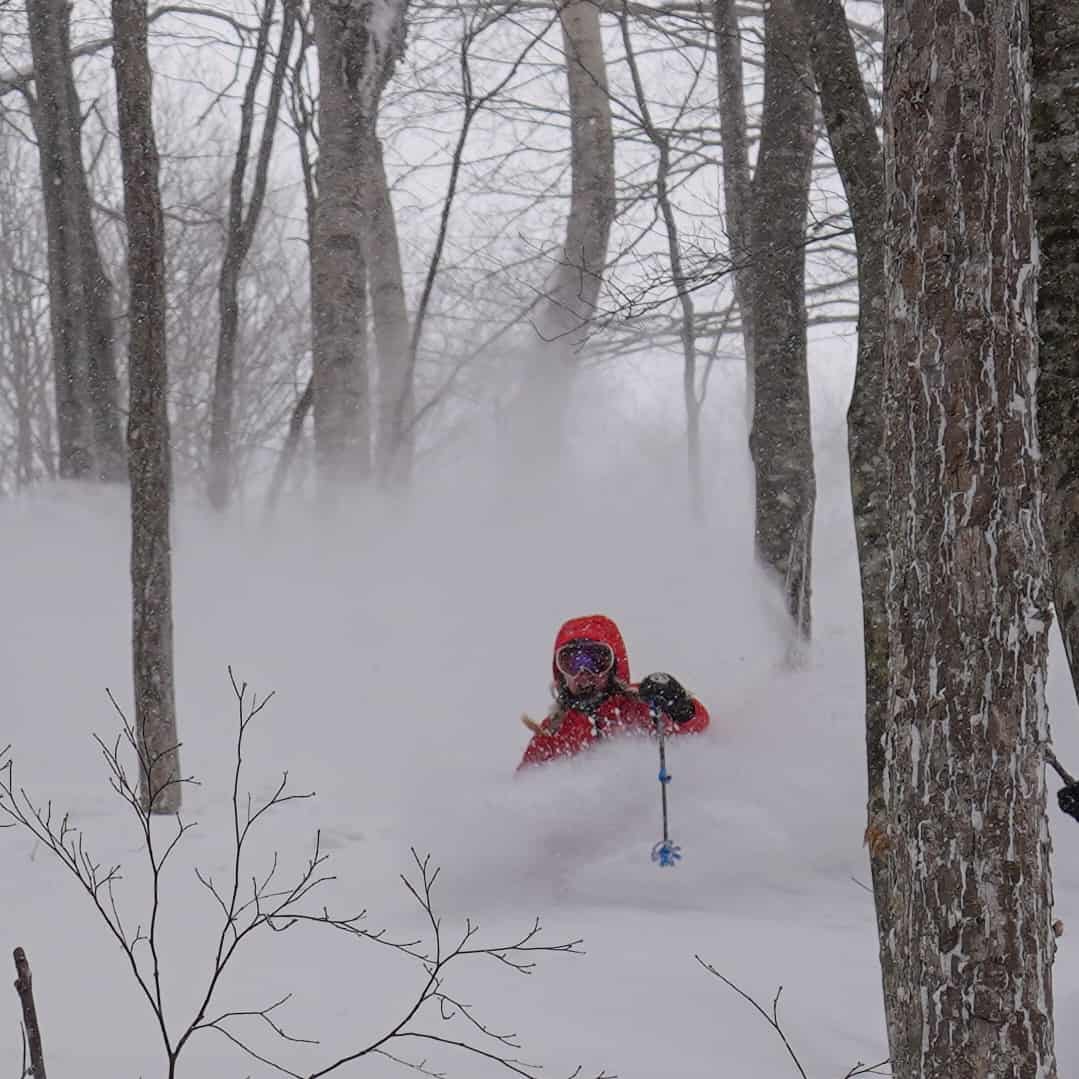 Riding the Trees
Skiing off-piste and out of bounds in Japan is incredible, but comes at the cost of cultural sensitivity. Traditionally, older Japanese locals rarely ski off-piste as they're culture places a lot of emphasis on following the rules. Many resorts prohibit off-piste skiing altogether. Some locals also stick to the groomers to honour a Shinto belief that spirits live in the trees. Since riding off-piste increases your likelihood of nudging or crashing into the trees, many believe it also increases your risk of disturbing the spirits.
Tourists often take advantage of this by discovering deep, fresh powder within the resort's bounds. Cultural sensitivity is important in Japan, so if you ride off-piste and get reprimanded by resort staff, be polite and a flash them a big smile, it's worth it!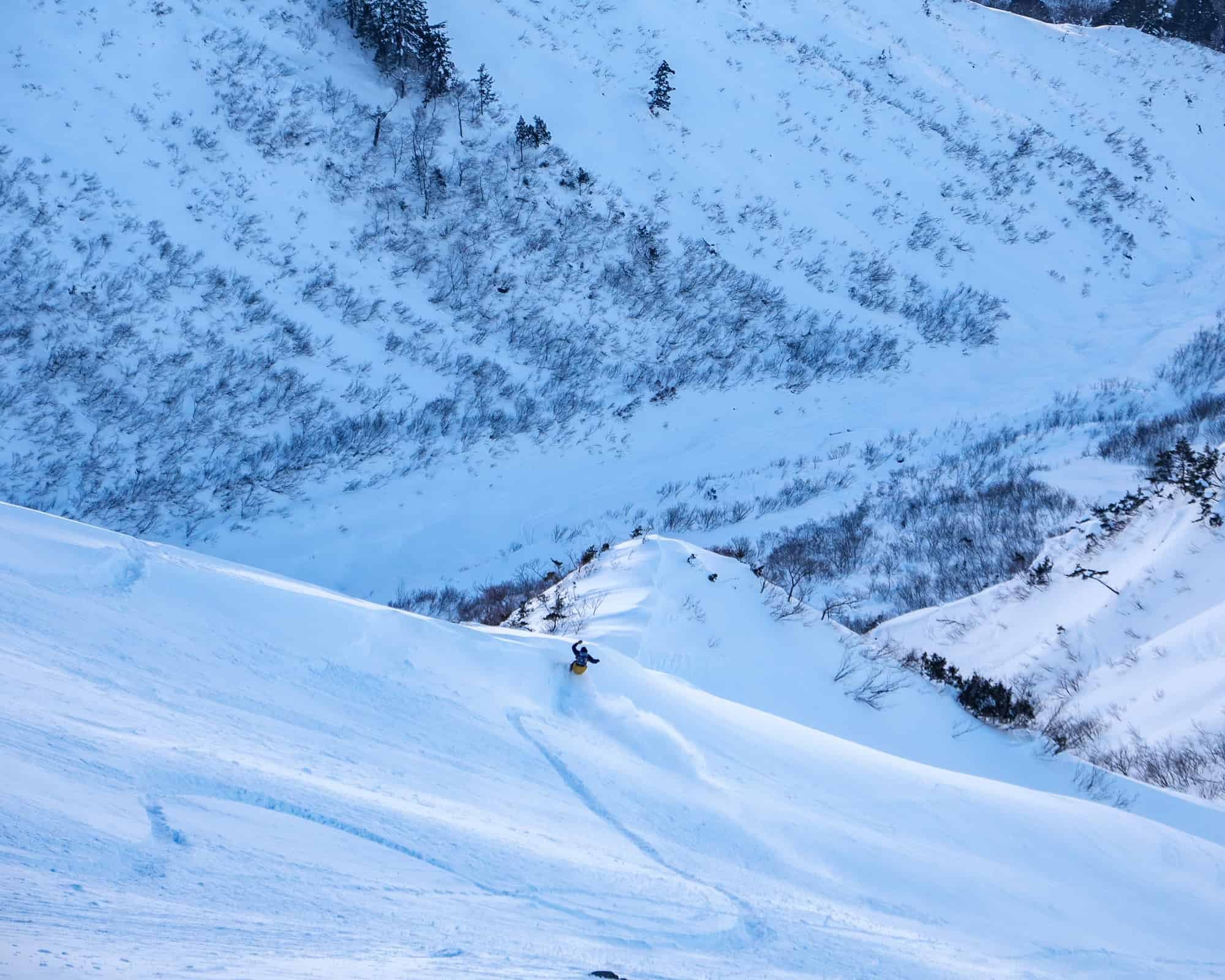 Stepping Beyond
Backcountry skiing and snowboarding can be deceivingly unsafe in Japan. Niseko, a hugely popular tourist destination, is an example of a resort with backcountry areas or gates that can be either 'open' or 'closed' depending on snow conditions. These areas have incredible powder and drops, but are not patrolled or bombed. Each year, tourists find themselves in dangerous situations after entering these areas alone, without avalanche knowledge or gear, and without knowledge of the snow conditions.
Backcountry in Japan can often provide the best powder skiing of your life, but being prepared and understanding that gates, hikes and any lines off-piste aren't patrolled will ensure you're better prepared and safer. Surprisingly though, it's in the springtime that you really need your wits about you.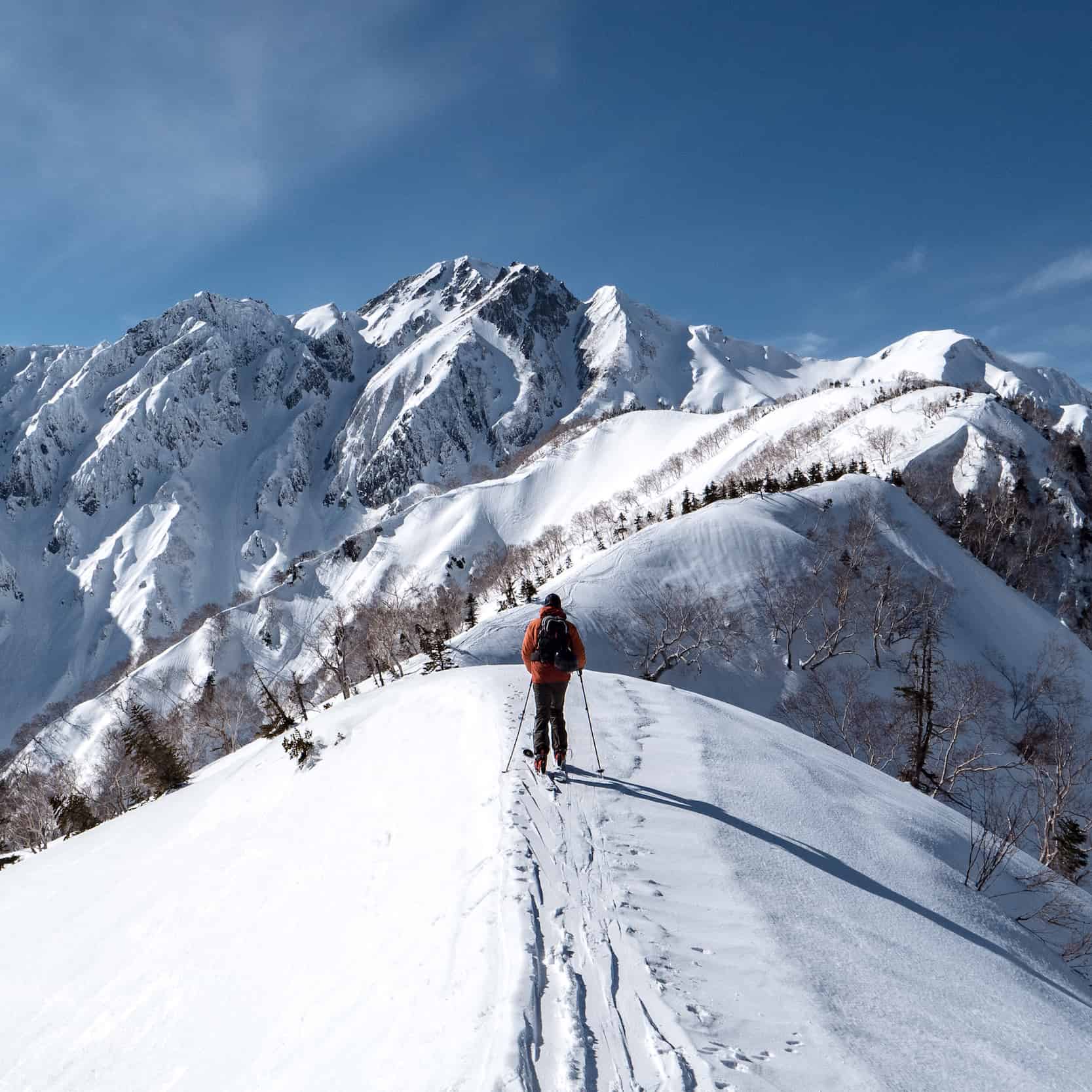 In summer, Japan's ski mountains are covered in luscious bamboo. When winter comes, the bamboo is buried deep under metres of snow and as temperatures begin to rise in spring, the snow slowly slides over the underlying bamboo. This creates gaping cracks off-piste, many of which can be over three-metres deep. You'll be fine if you read the mountain safety reports written every morning (they're usually in both Japanese and English) so you're aware of any new cracks and crevasses. These reports are usually found online, and can always be found at the ticket offices.
Skiing and snowboarding in Japan may just be the best riding you'll ever do. Deep, light powder, sprawling resorts and vast backcountry zones all create a skiing experience unlike anywhere in the world. Once you understand backcountry, cultural sensitivities, and the weather patterns, your trip will be a breeze.
If you want to head to Japan check out our latest deals on Mountainwatch travel
Or if you're keen on chasing powder with our experienced guides through Hakuba, Myoko, Shiga Kogen and Nozawa  guides then the Mountainwatch Japan Powder Tour could  be perfect for you.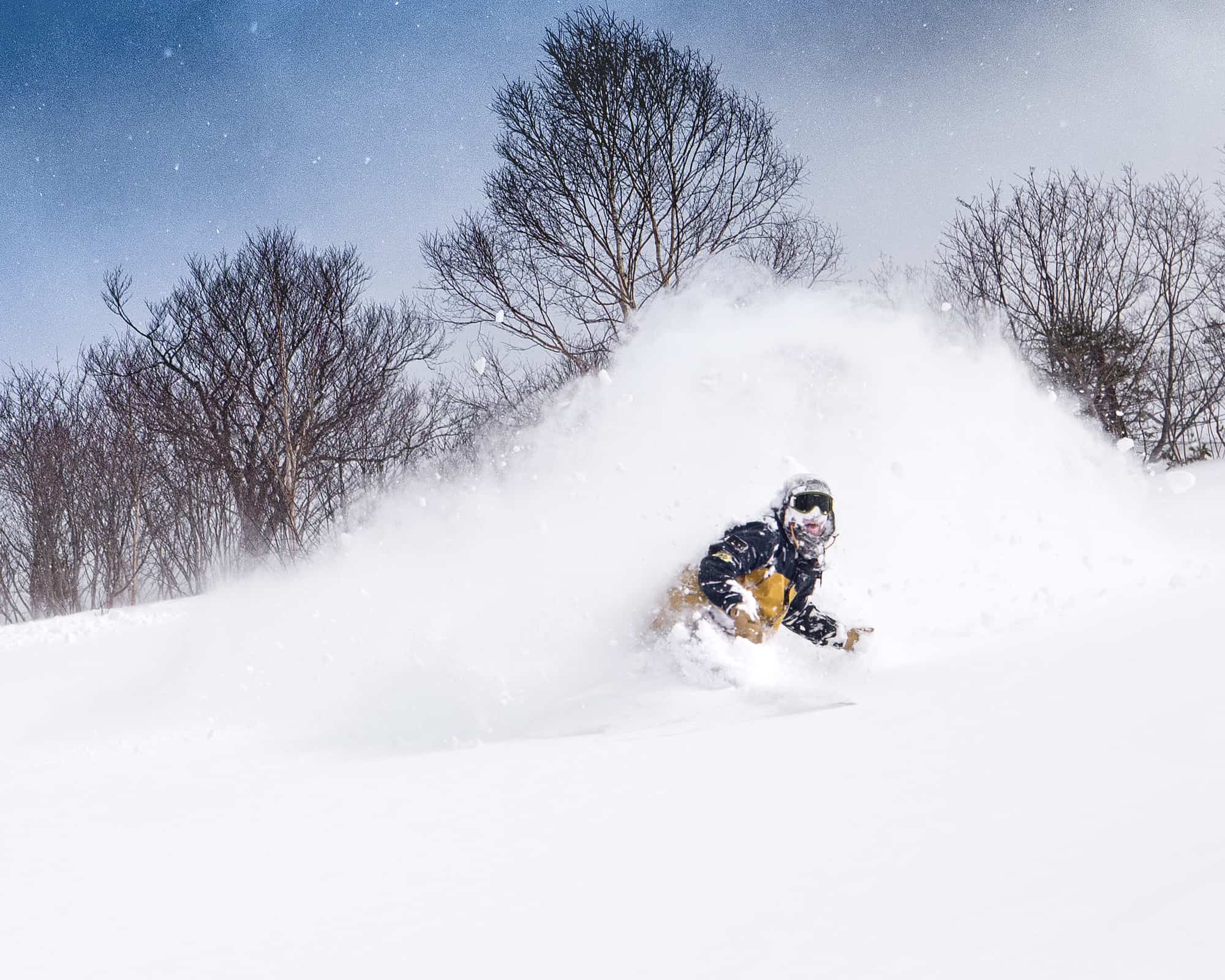 Hakuba forecasts, snow reports and live snow cams.
Niseko forecasts, snow reports and live snow cams.
Myoko forecast, snow reports and live cams