Grasshopper's NZ Forecast, Sun, July 7 – Kia ora Chilly Southwesterlies
July 7th, 2019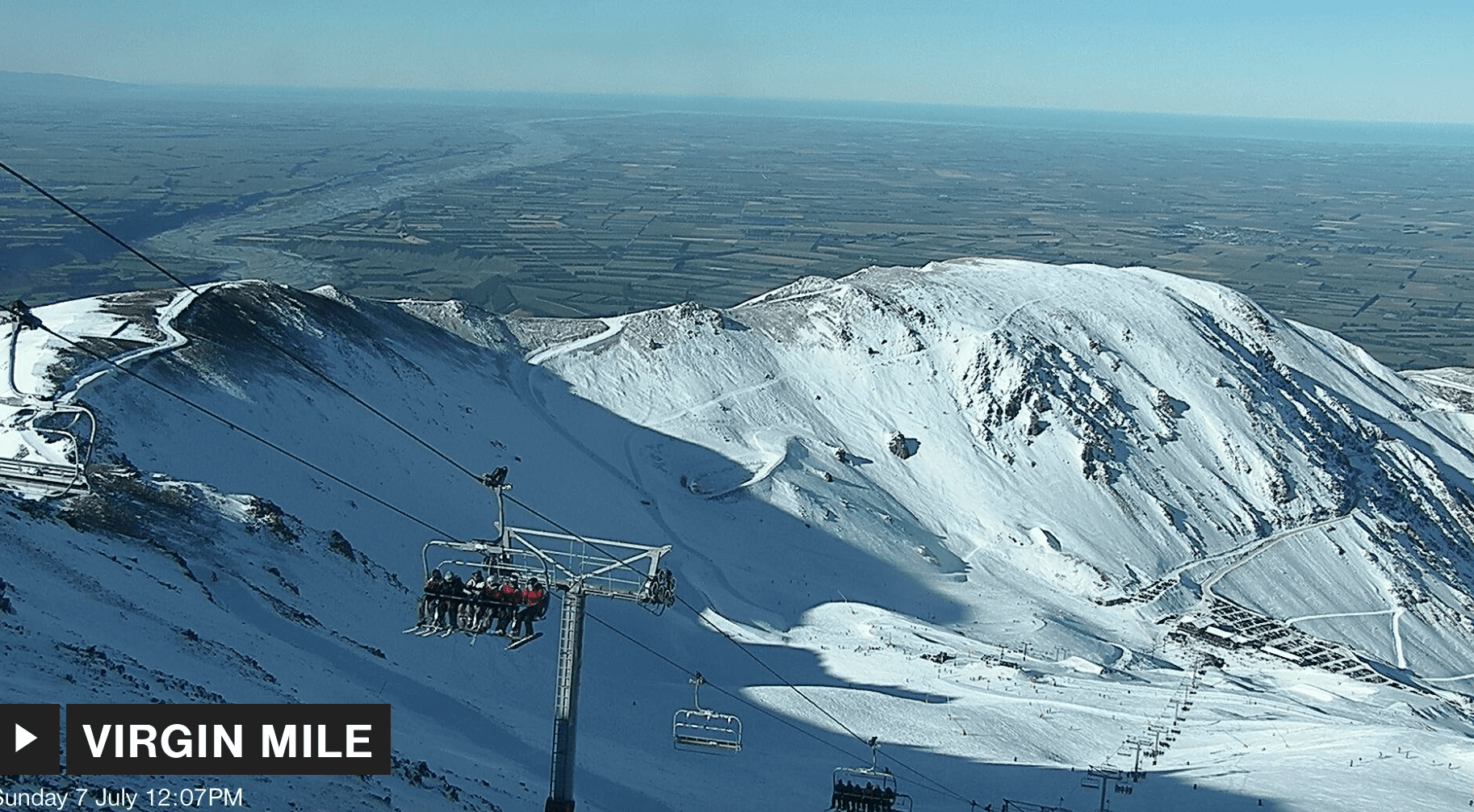 Mountainwatch | The Grasshopper
Sunday, July 7
Synoptic Outlook
It's a nice, clear and calm start to your Sunday session, but it will be short lived, however, because another push from the southwest will bring strong, chilly winds to the country again later today through Tuesday, with little in the way of snow falling. Canterbury will be nice and sheltered during this time, but NW winds will blow a gale there on Wednesday as a front sweeps up the country. The South Island will receive a nice wee top-up from this front and so will Ruapehu on mid-upper slopes, however it'll be wet, slushy stuff lower down.
Image of The Day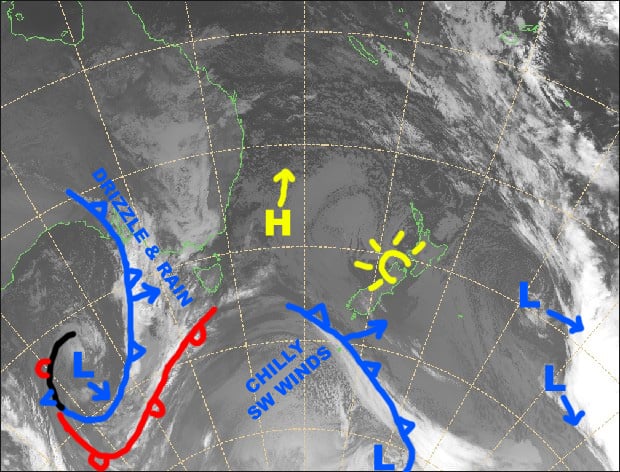 Sunday 7 July
A mostly clear start to the day, but W-SW winds will strengthen, reaching gale force over the Southern Lakes where cloud will build. Cloud will also build on Ruapehu this afternoon.
Monday 8 July
Cold, strong-gale SW winds will blow a fair amount of cloud onto Southern Lakes fields, as well as onto Ruapehu where there'll also be a few snow flurries. Canterbury will be nice and sheltered with mostly clear skies and SW winds too.
Tuesday 9 July
Brisk and chilly W-SW winds continue to blow cloud over the Southern Lakes and Ruapehu. The latter will also see a snow flurry or two. Again, Canterbury will be sheltered with mostly clear skies, but westerly winds may be brisk at first.
Wednesday 10 July
Wake up to snow falling over South Island ski fields with strong NW winds, reaching gale in Canterbury. Snow will stop falling during the morning or afternoon, then skies will clear. Cloud will build on Ruapehu as westerlies pick up, and patchy drizzle after lunch will turn to rain at night, falling as snow to mid-upper slopes
 Extended Outlook
Another more vigorous, but not-so-cold front will bring a mix of snow and slush to the country on Friday, while NW winds go nuts. That'll continue on Saturday as the next system hits, this one will be a touch colder with more snow than slush falling with light-moderate accumulations for some South Island fields. Cold air will swash over the country next Sunday, turning that mix into a more hearty broth of snowy goodness, with potentially trailer loads falling at the start of next week as yet another system hits. All this snow should open up more off-piste terrain at a lot of fields and get the season-proper started.
That's all from the Grasshopper. Wanna keep your finger on the pulse of all things snow? Join my weekly email list by filling in the box on my forecast page. If you have a question or feedback for me, hit me up on facebook.