Manza Onsen – One Of Japans Finest Onsen Ski Resorts
September 13th, 2019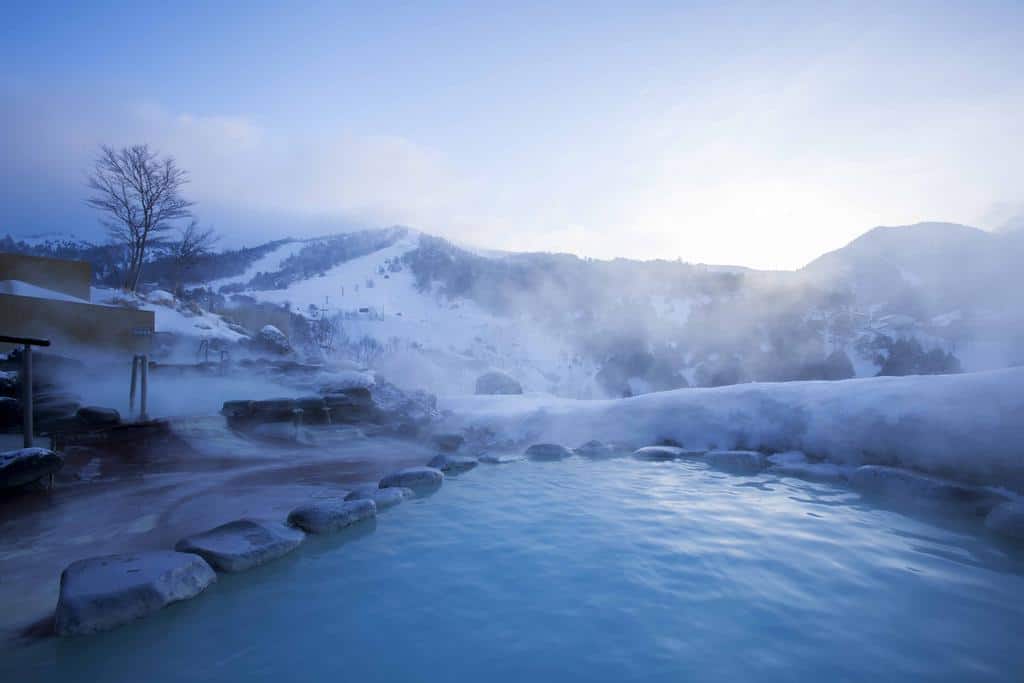 Mountainwatch | Matt Wiseman
It's long been held Japan boasts upwards of 500 ski resorts, many of which are now defunct relics of a 1980's economic boom and local appetite to slide on snow. This abundance is unmatched by many things, but not by Onsens. If there's one thing Japan does better and more of than ski resorts, it's Onsens.
The Onsen is a Japanese spa facility built around a natural hot spring, of which there is also no shortage. According to one estimation there are over 30,000 naturally occurring hot springs in Japan and some 3,000 Onsen Resorts.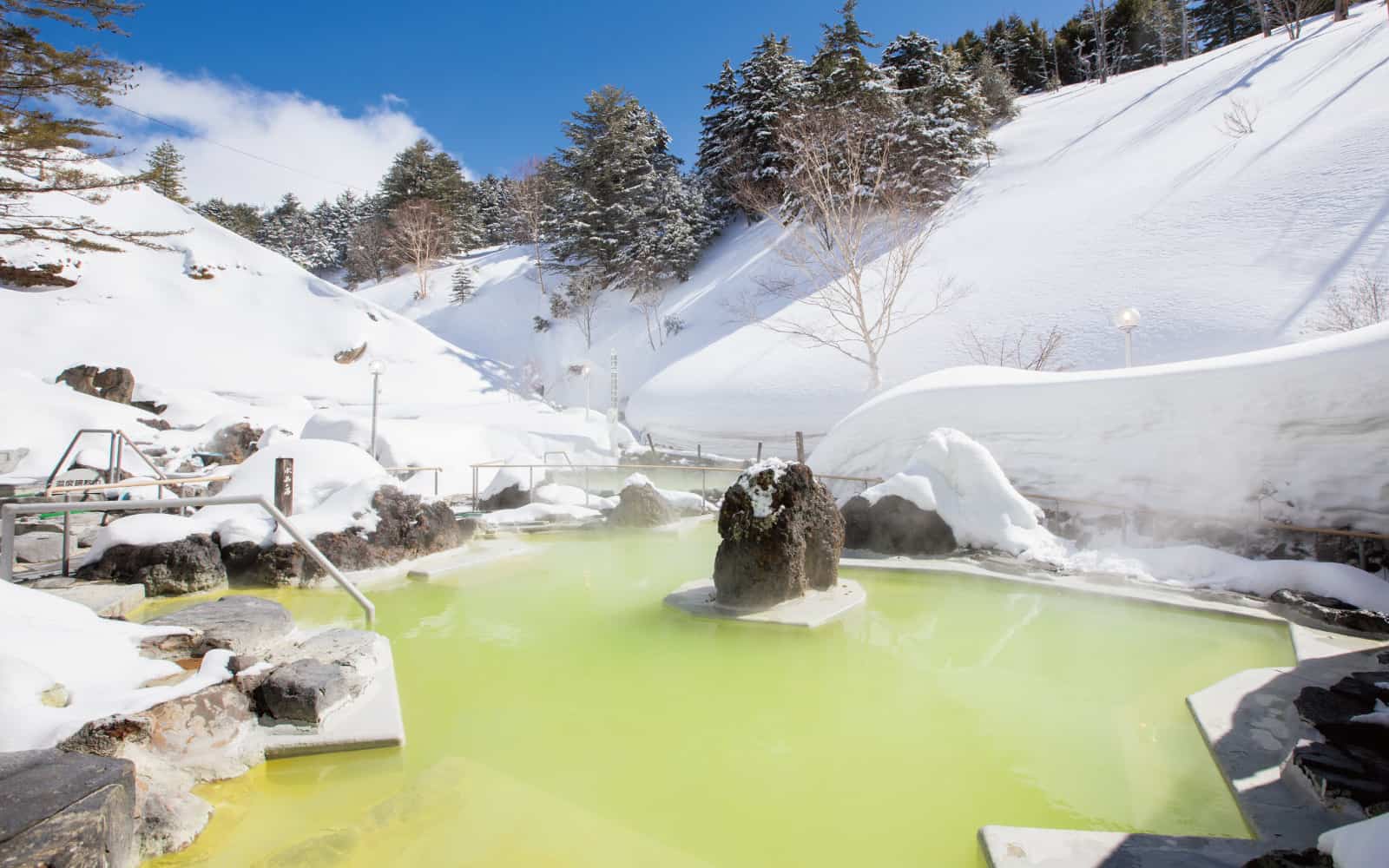 While it's not hard to find either an Onsen or a ski resort on the volcanic island of Japan, it can be a little more difficult to find one place that combines the best of both.
Situated at 1800 metres, Manza Onsen is Japan's highest hot spring ski resort, and one such place.
Where some other Japanese ski resort Onsens manufacture their thermal water, the powerful sulphuric smell you notice after stepping off the bus or out of your vehicle when you arrive in Manza, combined with the steam that ascends across the valley, prove it's the real deal.
Multipletemperatures, mineral compositions and multi-coloured pools, from milky white, bright yellow to turquoise and deep blue, Manza has all your bathing bases covered. There are also options for indoor and outdoor 'mixed bathing' i.e. both men and women, which can be a lot harder to come across than you'd think.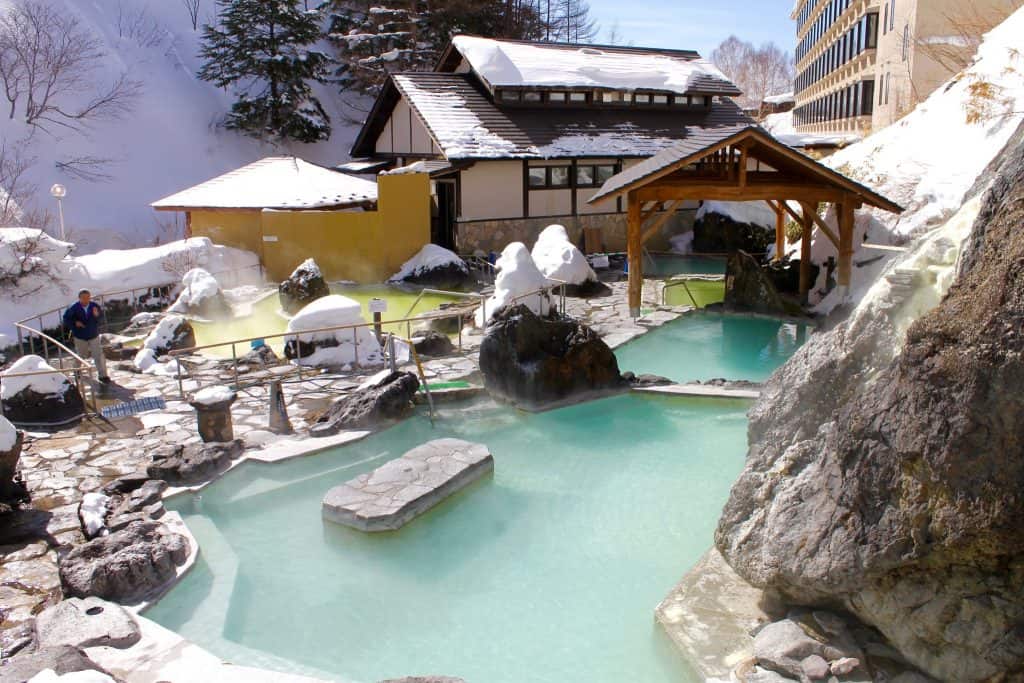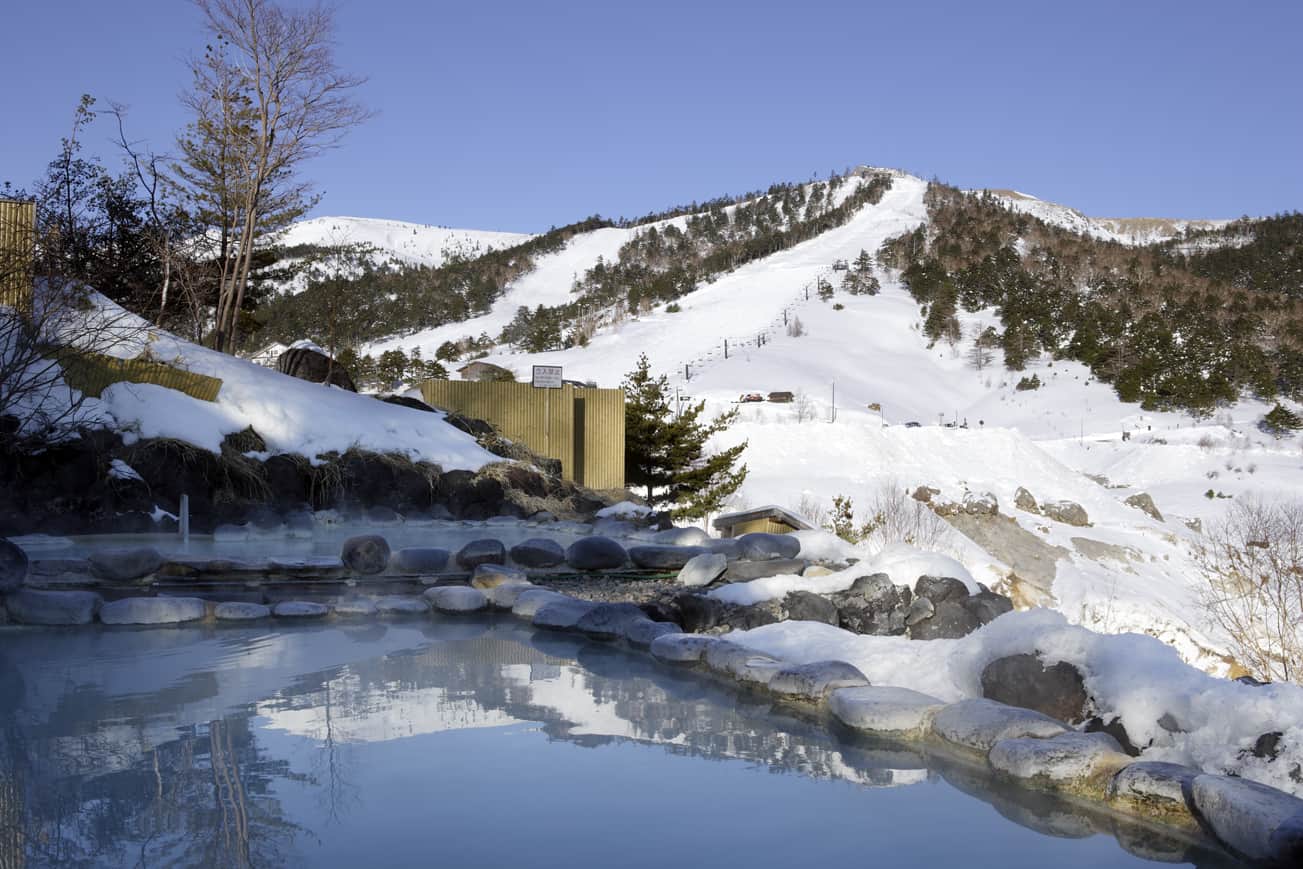 As for the skiing, the terrain is pretty small but being inland on the main island of Honshu and at such a high elevation, what skiing it does offer tends to be in pretty high quality powder and annual snowfalls still lie in the realms of seven to eight metres.
The runs are mostly suited to beginner and intermediate skiers, but there are a number of interesting features for the more adventurous including a terrain park and designated backcountry zone.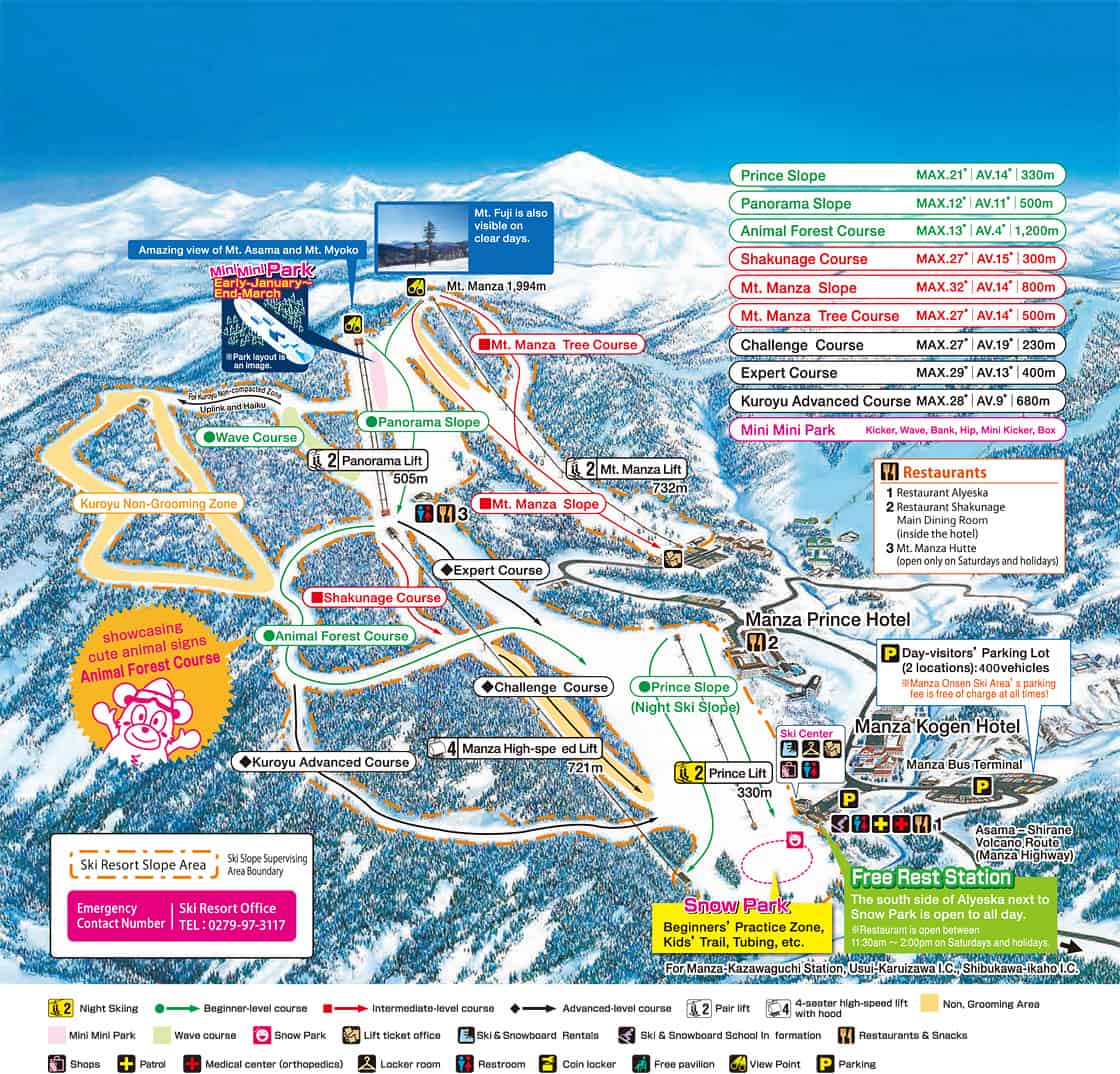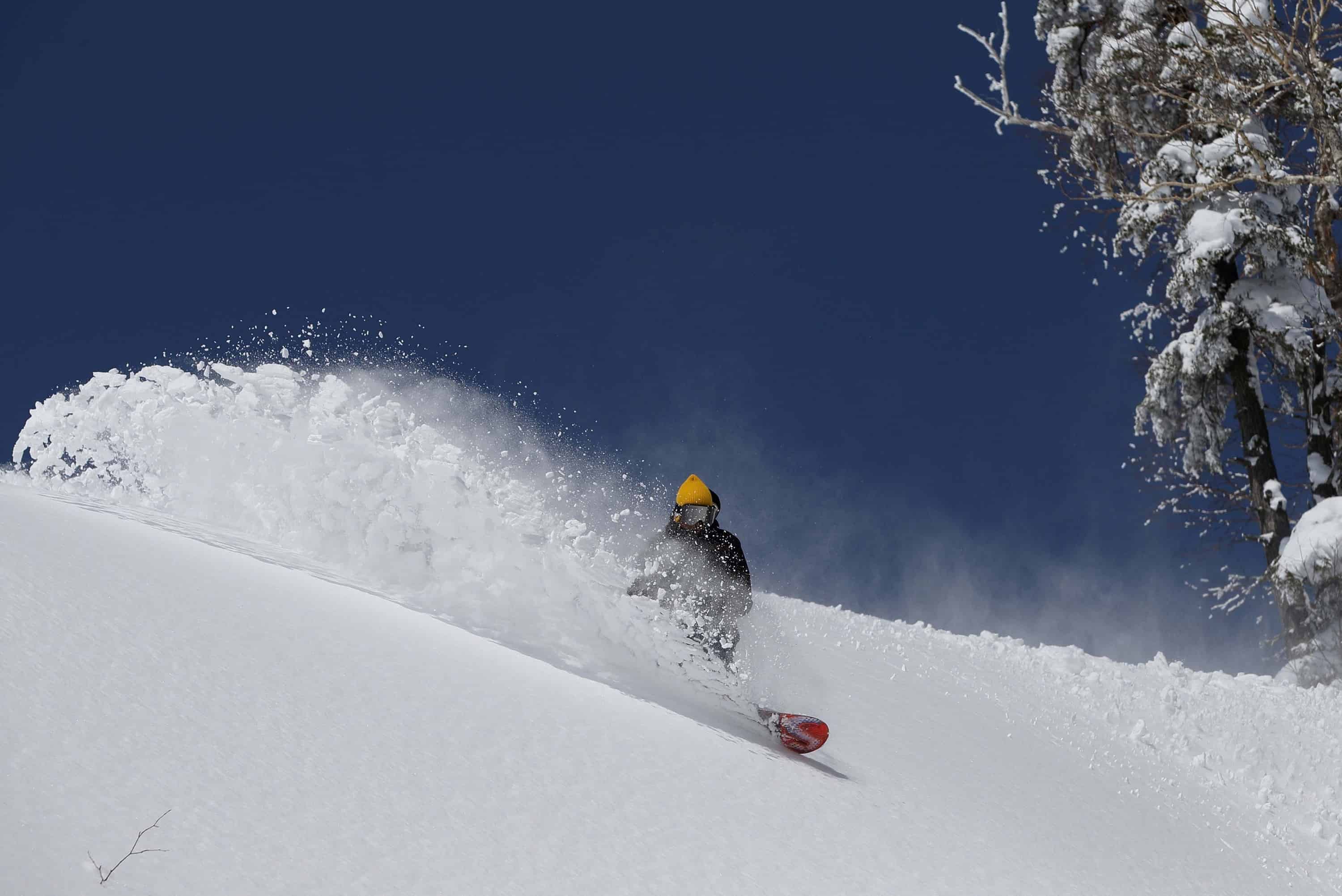 The fact Manza's Onsens are also such a drawcard – particularly for locals and families – means that fresh lines are also a lot easier to find than other resorts of its size. It's a place that is yet to see more than a few groups of 'Gaijin' (foreigner's) on any given day.
With ski-in-ski-out accommodation from two Prince Hotels at the foot of the resort, and some 20+ Onsen pools right there and next door, it's a tough place to beat in terms of stress free accommodation.
Manza Onsen is located in the western part of Gunma Prefecture, to the south of the more prominent Shiga Kogen, and with comparable snow to that increasingly popular destination.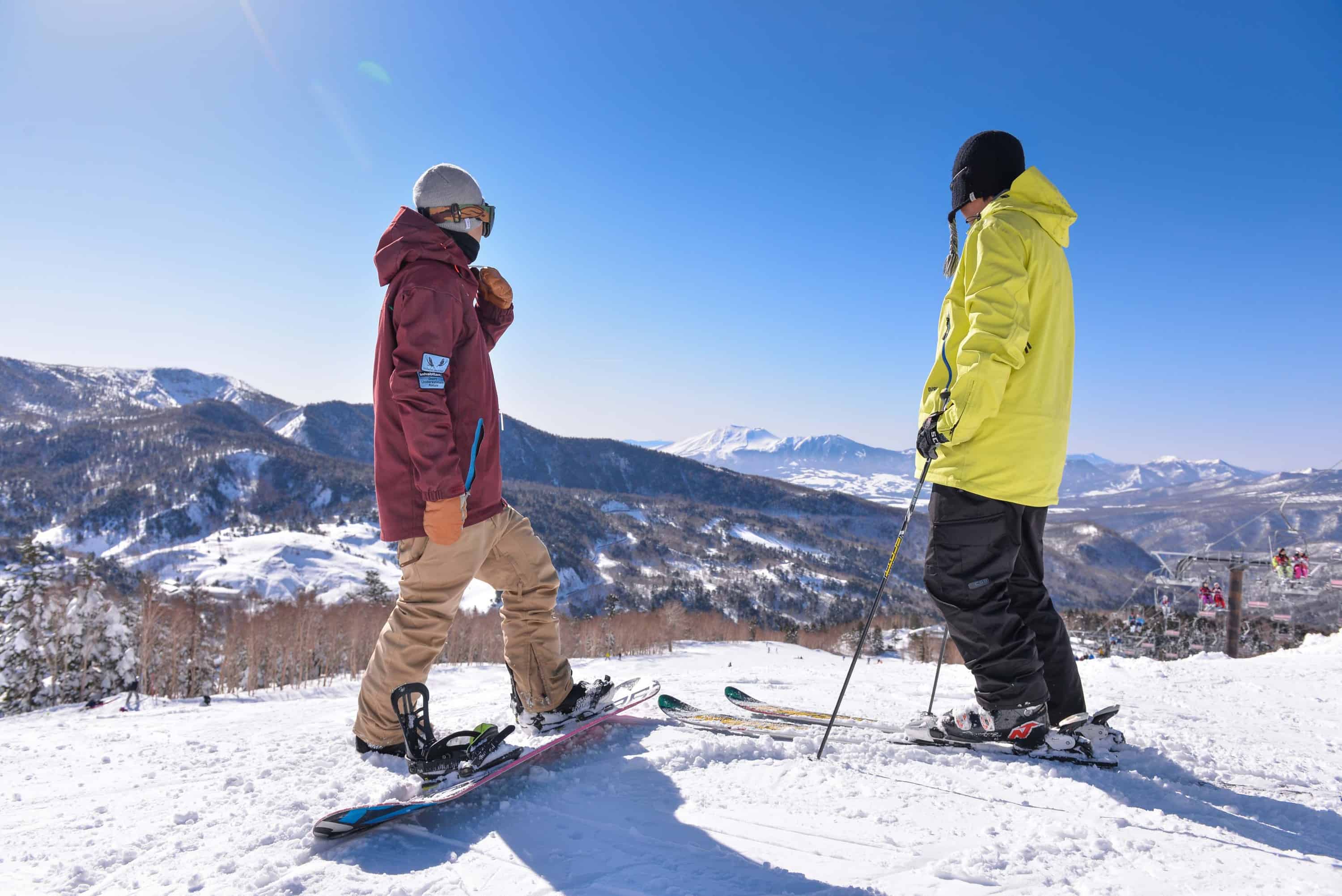 Getting There:
By public transport:
Starting at Tokyo Station, take a train toManza Kazawaguchi station (about 2 hours and 30 minutes). From there, hop onto a local bus that will take you onto Manza Onsen (45 minutes.)
You can also hop on a bullet train to Karuizawa and then take a bus during the rest of the way.
By Car:
Accessing Manza Onsen from the south is fairly straightforward and comes with a few road tolls of around $10AUD. However, access from the North is a lot more difficult/not possible during winter due to road closures around Mount Shirane.