Mt Buller Ready for Long Weekend Opening
June 1st, 2023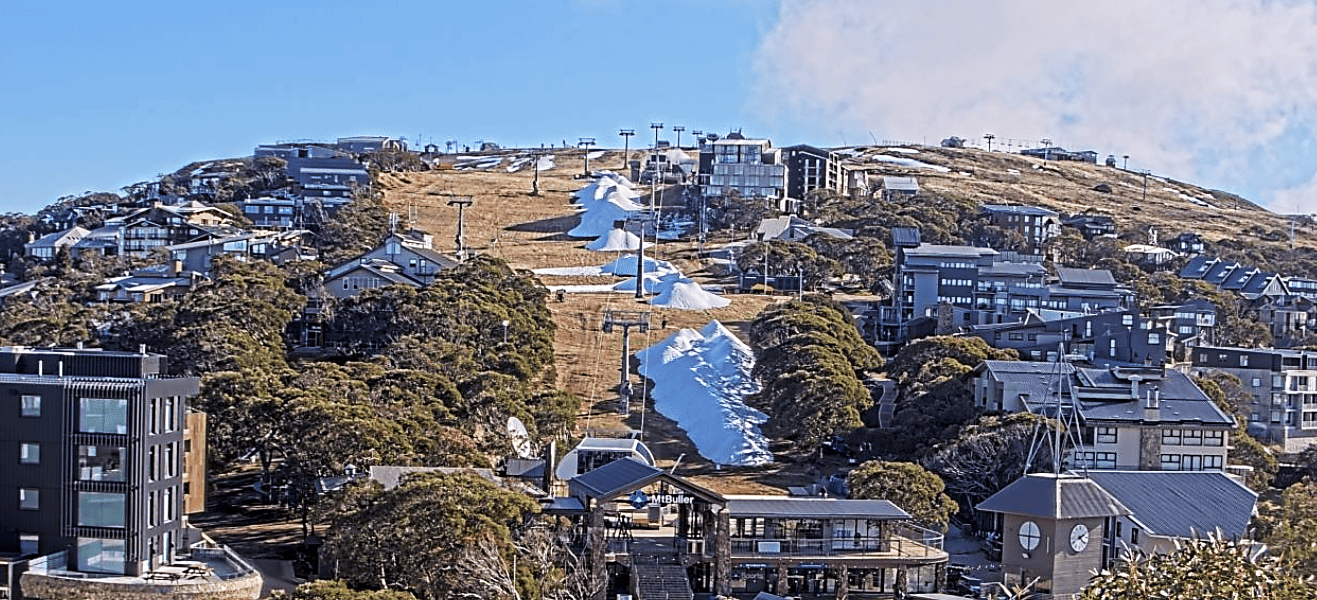 Mountainwatch | Press Release
Mount Buller, Victoria June 1:  Excitement is building and so are the towering stockpiles of snow at Mt Buller as Victoria's premier alpine resort celebrates the first day of winter today.
"The snowmaking team and our snow factories have been hard at work since the start of May producing these 'mini-mountains' of snow along Bourke Street," explains Buller Ski Lifts General Manager Noel Landry.  "It's been promising to have weekly snowfalls dusting the resort and setting the tone for what we hope is a great season ahead – it all officially kicks off in just 9 days, so we're all hands on deck."
Mt Buller has been at the forefront of snowmaking technology and investment with a collaborative approach between the lift company and the resort management underpinning the essential infrastructure, "Our shared commitment to snowmaking is so important for the resort and gives our guests the confidence to lock in a snow holiday, and for businesses on the mountain to get the doors open at the start of each season," added Mark Bennetts from the Mt Buller Mt Stirling Resort Management.
While rental stores rack their skis and boards, baristas are dialling in their lattes and every hotel and lodge is scaling up quickly to be ready for the influx of visitors ready to celebrate the newly named 'King's Birthday' long weekend and toast to the season.
An interesting side-note to the new name for the June long weekend is that King Charles III, back when he was a young Prince, skied at Mt Buller as part of his schooling at nearby Timbertop.  The local newspapers at the time took delight in sharing photos of the Prince skiing around the summit area and looking happy and at home on the snow.
The long weekend festivities at Mt Buller will include beginner ski and snowboard lessons, skiing and boarding on Bourke Street, toboggan park sliding in the village park, sightseeing chairlift rides on the Northside Express, fireworks, meet and greets with winter Olympians including local gold medallist mogul champion Jakara Anthony and plenty of excuses to share a gluhwein or schnapps with friends.  Legendary local Hans Grimus is being honoured on Sunday 11 June with a sculpture commissioned in his memory being unveiled for the public.  The piece features Hans and his trusty dog Captain sitting on a chairlift together – with space for guests to sit next to the happy pair for a photo.
Bookings for accommodation, lift passes and lessons are all in demand from eager snow-holiday makers with mid-week stays offering the best value and visitors already booking ahead to secure popular Spring snow stays.  Mt Buller snow season runs from 10 June to early October.
For more info head to mtbuller.com.au