New Zealand Weekend Forecast, Friday July 25 – Great Day Ahead with Sunshine and Some Fresh Snow
July 23rd, 2021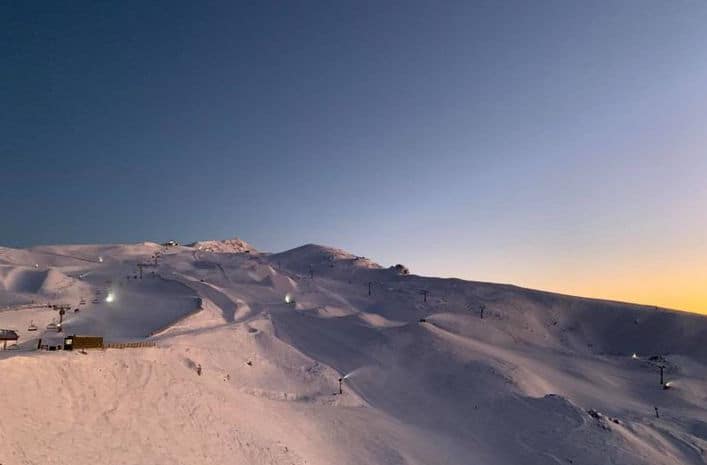 Mountainwatch | The Grasshopper
This morning in Canterbury resorts are reporting around 15cm of fresh and in the Southern Lakes it looks to be a little less than that. The weather is predicted to clear today giving great conditions to enjoy some of the new good quality snow. High pressure is in charge of the next few days until a large front approaches from the northwest later on Sunday.
This will carry into Monday and could unfortunately see good amounts of rain across the ski fields. But for today there will be sunshine and relatively low winds. Get out and enjoy the weather before some gloomy days into early next week with freezing levels looking suspect.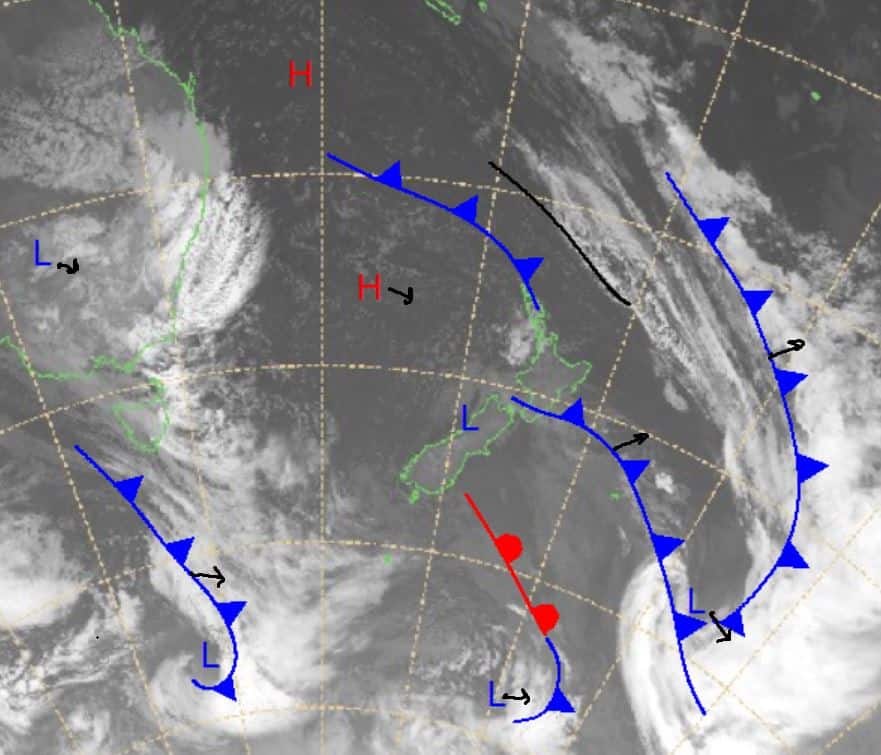 Friday July 23
Ruapehu: Southerly winds weakening through the day and turning westerly. Maybe a few possible snow flurries then it should clear up into a nice partly cloudy day.
South Island: Fine day in Canterbury with winds mainly westerly all day, getting a little stronger later on. For the Southern Lakes a similar story with some wind westerly. Should produce an otherwise fine day.
Saturday July 24
Ruapehu: Light winds and a fine day, maybe a couple of clouds but otherwise bluebird.
South Island: Great day down south around the Southern Lakes winds picking up later on and similar story in Canterbury with moderate winds and fine weather.
Sunday July 25
Ruapehu: Low winds and fine weather. Expect early fog to clear through the day for a beautiful day.
South Island: Similar story as up north, some fog around early clearing into a bluebird pow day for areas of Canterbury and the Southern Lakes.
Extended Outlook
So, it looks like a great weekend is in store for resorts all around the country. Winds will pick up through the weekend especially into late Sunday. As I mentioned earlier, this upcoming front could bring unwanted rain into the start of next week, especially for the lower elevation resorts. Try not to dwell on this and enjoy the good weather while it's here today.
I'll bring you more updates on the behaviour of next week's wet and wild weather in my  daily forecast tomorrow. In the meantime enjoy a very nice day today.